Karnataka is a state in southwest India with Arabian Sea coastlines. The capital, Bengaluru (formerly Bangalore), is a high-tech hub known for its shopping and nightlife. To the southwest, Mysore is home to lavish temples including Mysore Palace, former seat of the region's maharajas. Hampi, once the medieval Vijayanagara empire's capital, contains ruins of Hindu temples, elephant stables and a stone chariot.
25 Beautiful Photos from Incredible Karnataka
1 A beautiful evening at University of Agricultural sciences, Dharwad.
2 Amazing view across Windmill, Hassana.
3 That's a lovely frame from one of the corners of Chitradurga fort.
4 This is the hanging bridge near Kalasa, Chikmagalur, the statue seen in the pic was temporary, it was a damaged piece lying on the banks, when water level went down some localites placed it in water, within a week the statue was washed out.
5 Mornings like this Location – Nice Road, Bengaluru.
6 Pic taken on a rainy day at Londa juntion. ( FYI – Londa is a small town in Belagavi district, bordering Goa. )
7 On a beautiful evening at Dharwad outskirts.
8 Aerial view of Krishnaraja Pura, Bengaluru.
9 Agumbe – Udupi green route
10 The Lung area of ನಮ್ಮ Bengaluru. Aerial view of State Library & Cubbon park.
11 Location – Thungabhadra river at Hampi.
12 WOW…!!! A Heavenly looking morning at Kabini backwaters.
13 Blissful mornings 💚 Location – Napoklu village, Virajpet taluk, Coorg district. FYI – Napoklu village acts as the base / starting point for Tadiyandamol peak trek. Best time for Tadiyandamol trek – June – January.
14 Aerial view of Anjanadri hill, Anegundi ( Hampi )
15 A beautiful view of Sharavathi Backwaters at Siganduru & a launch gearing up to leave for next trip.
16 An incredible view from Matanga hill at Hampi
17 Charmadi ghat
18 WOW….!!!! Murudeshwara Shiva statue from a different angle.
19 The beautiful Joga falls
20 A very beautiful Sunset moment at Manipal outskirts.
21 Near Dhudsagar falls, Belagavi
22 An amazing view from kaup beach light house
23 On a rainy morning near #Sakleshpura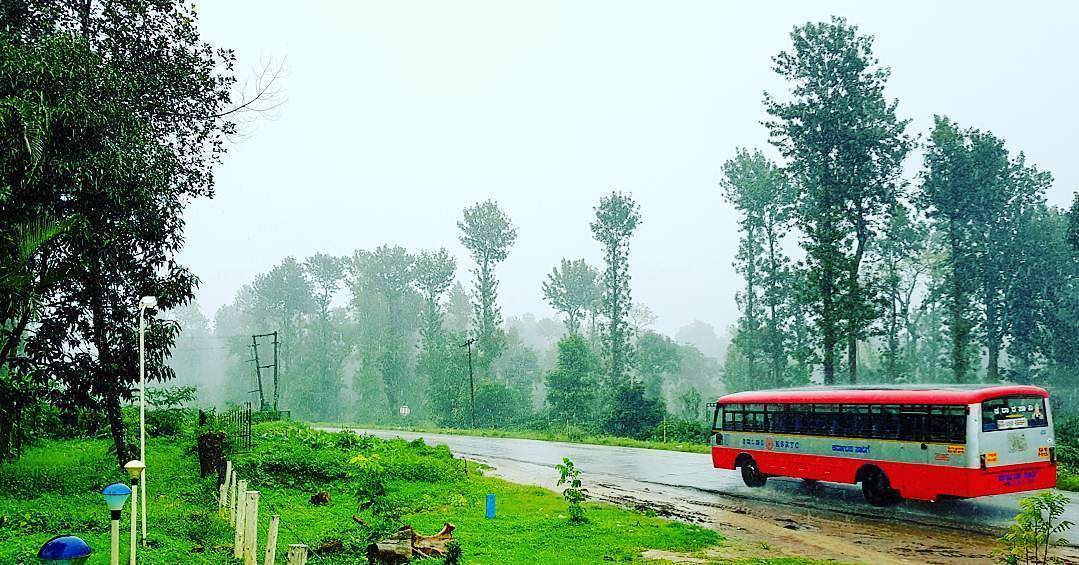 24 Dandeli outskirts #UttaraKannada district
25 Path that leads to #NandiHills.
Photos – Respected Photographers.
Agumbe and Hulikal in Shivamogga District of Western Ghat region is considered as "Cheerapunji of South India" but still some places in Western Ghats region had resulted much more rainfall than these two villages.