16 Brave Women From The Indian Armed Forces Who Proved There's Nothing Called A Man's Job
It takes another kind of grit, determination and self-sacrifice to be part of The Indian Armed Forces. Out of the rigorous training that is both physically exhausting and emotionally draining, come out brave heroes who are prepared to die for this country.
And it is among these brave heroes that we find extraordinary women who are walking shoulder to shoulder with their male officers–fighting for this country and inspiring generations to come.
Here is a list of such women who created history in the Indian Armed forces and continue to awe us.
1. Punita Arora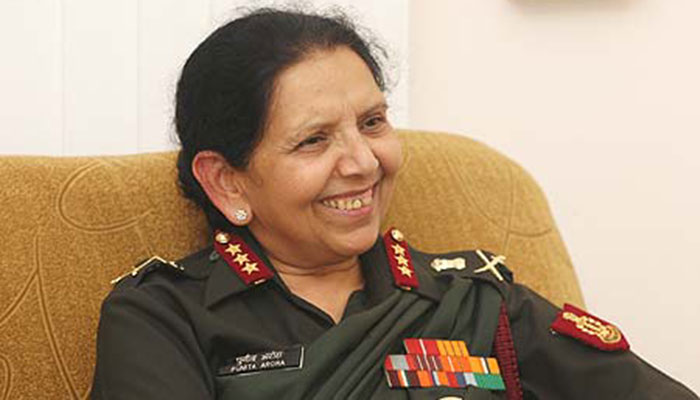 This list won't be complete without mentioning this great lady who inspired many women to join the army. General Arora is the first Indian woman to hold the rank of Lieutenant General in the India Armed Forces and first female Vice Admiral in the Indian Navy. In her 37 years of her service, she has received 15 medals for her exceptional leadership and service to the nation.
2. Padmavathy Bandopadhyay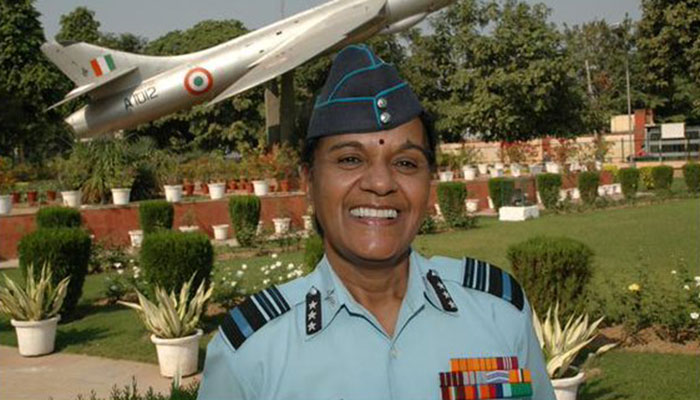 A first of many firsts, Padmavathy is truly a pioneer in the armed forces. She already set the bar high when she became the first woman officer to come out of the Defence Service Staff College. She is the first woman Air Marshal of the Indian Air Force. She is the first woman to become a Fellow of the Aerospace Medical Society. She is the first Indian woman to conduct an experiment on extreme cold acclimatization in the North Pole. She is also the recipient of the Vishisht Seva Medal for her exceptional service during the 1971 Indo-Pak conflict.
3. Harita Kaur Deol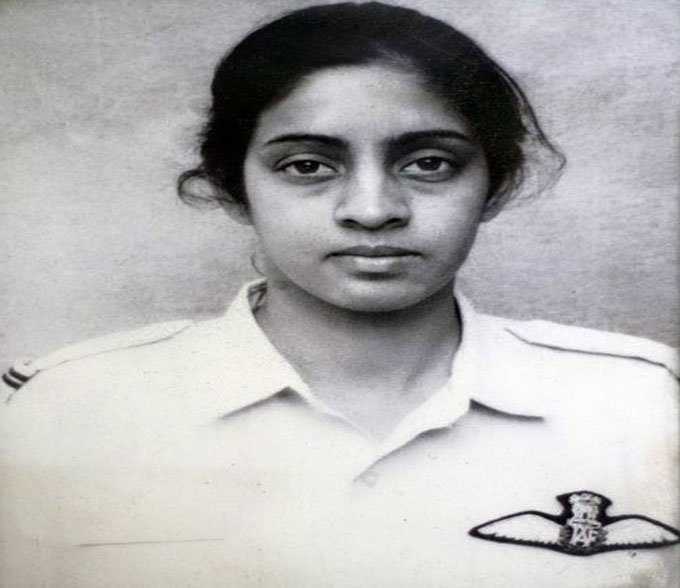 She was just 22-years-old when she became the first woman in the Indian Air Force to fly without a co-pilot. She soared at a height of 10,000 ft and created history. Hailing from Chandigarh in a Jat Sikh family, in 1993, she became one of the first seven women cadets inducted into the Air Force as Short Service Commission (SSC) officers. This also marked a critical phase in training of women in India as transport pilots.
After initial training at Air Force Academy, Dundigul near Hyderabad, she received further training at Air Lift Forces Training Establishment (ALFTE) at Yelahanka Air Force Station. She died in an aircrash near Nellore on 24 December 1996, at age 24. She was one of 24 Air Force personnel to die when an Indian Air Force Avro aircraft crashed near the Bukkapuram village in Prakasam district of Andhra Pradesh.
4. Divya Ajith Kumar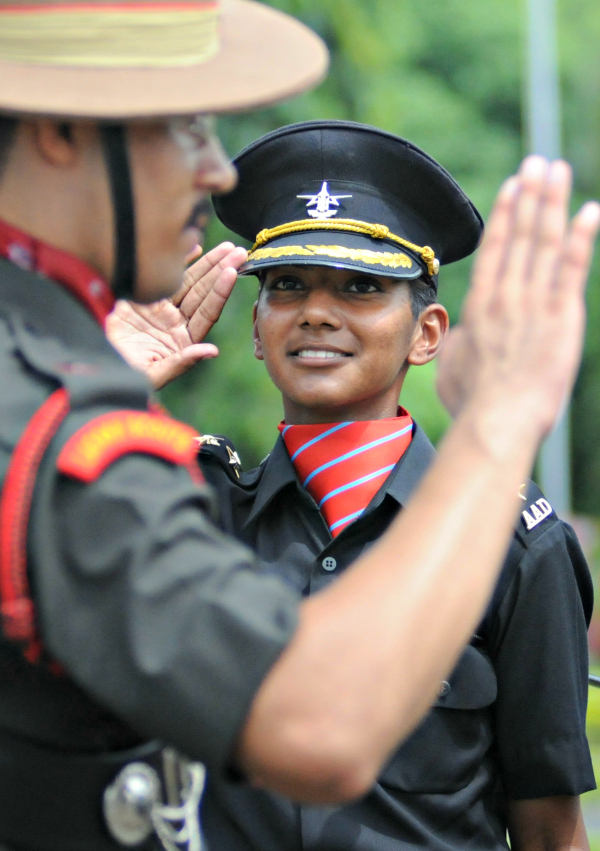 At 21, Divya created history by becoming the first woman in the Indian Army to receive the coveted 'Sword of Honour'. She beat 244 fellow cadets (men and women) on several tests: academic and physical to achieve this. At 25, she led the all-women contingent of 154 officers during the 2015 Republic Day parade with the then-US President, Barrack Obama as chief guest.
5. Mitali Madhumita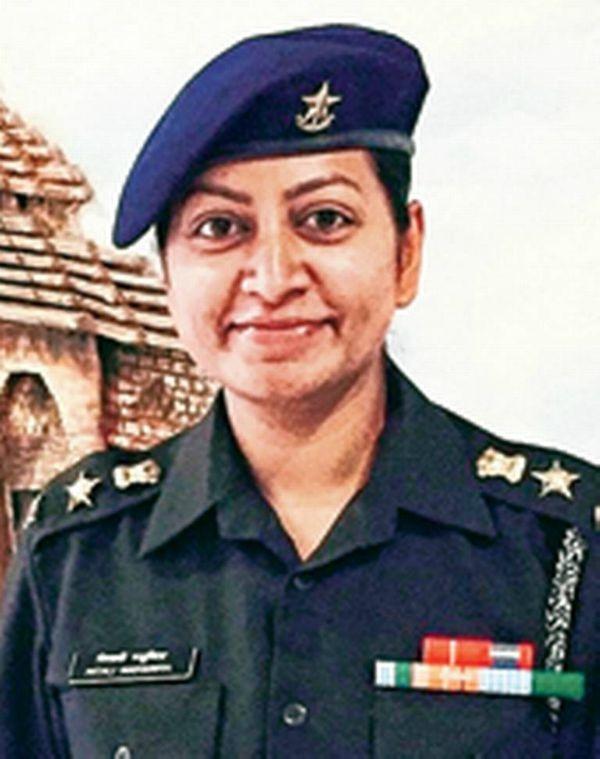 Mitali became the first woman officer in the Indian Army to receive the prestigious Sena Medal. The gallantry honour is usually bestowed to officers who die serving the army and show exceptional courage in a crisis. Mitali risked her life when she saved several injured civilians and army personnel in the 2010 Kabul Embassy attack.
6. Priya Jhingan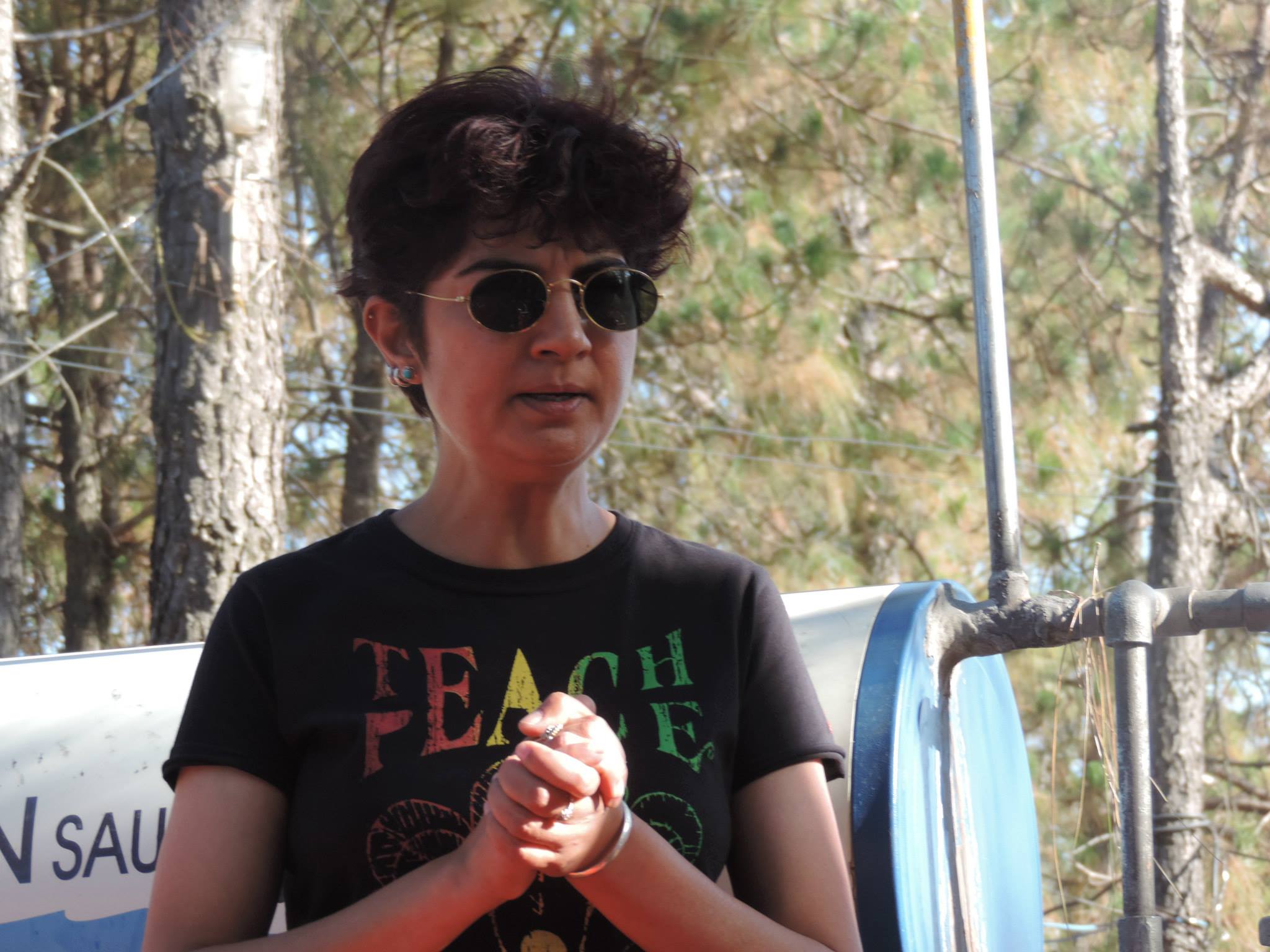 Priya made history when she became the first cadet to join the Indian Army in 1992. The Indian army opened admission to women much later than the Indian Navy and the Indian Air Force. She wrote to the Chief of Staff, General Sunith Francis Rodrigues about allowing women to enroll in the army. She got a reply and treasures the letter till date.
7, 8. Gunjan Saxena and Srividya Rajan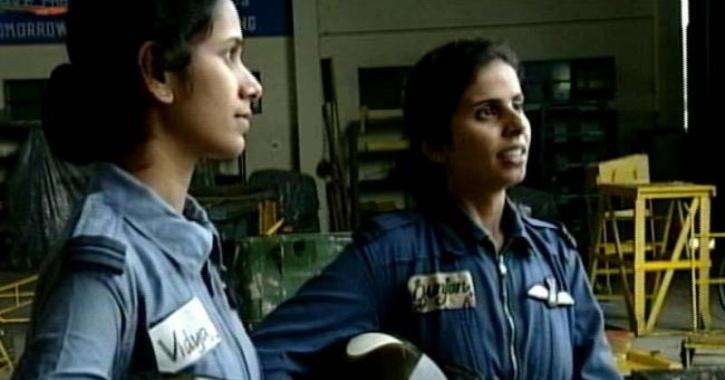 Flight officer Gunjan Saxena and Flight Lieutenant Srividya became the first women pilots to fly into combat zone during the Kargil war. They flew their Cheetah helicopters very close to enemy lines and safely removed wounded soldiers from the war zone.
9. Sophia Qureshi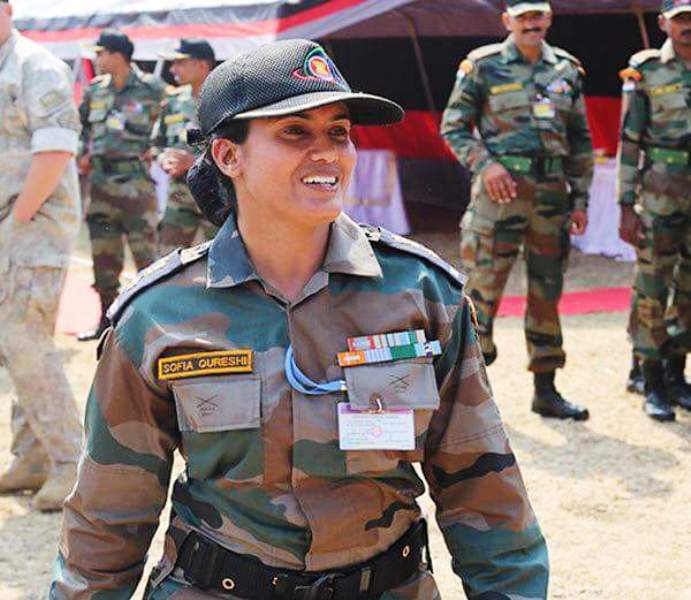 She had already achieved the unthinkable when she became the first woman officer to lead a 40-member army contingent at the international military exercise. But that's not all. She was the only woman commander across all participating countries which included USA, Japan, South Korea, Russia and China.
10. Ganeve Lalji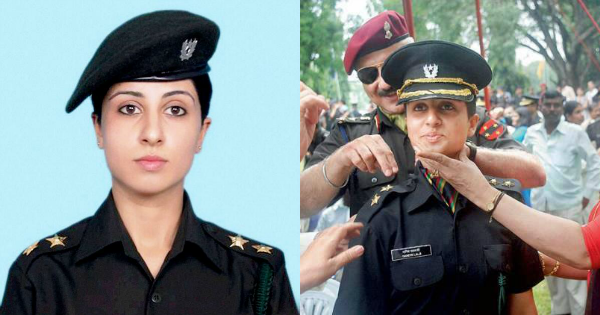 She is the first woman to be appointed as the aide-de-camp in the Indian Army. This distinction is given to officers who must prove their ability to cope with multiple challenges and hardships. And she proved herself when became the key aide to the Army Commander, Lieutenant General Rajan Bakshi in 2013.
12. Deepika Misra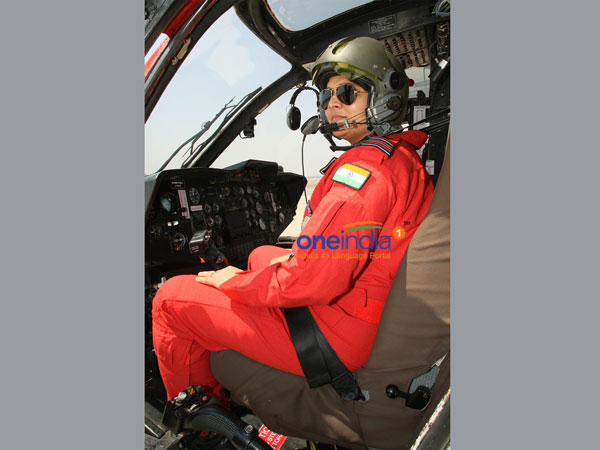 She became the first IAF woman pilot to train for the helicopter aerobatic team, Sarang–one of the only four helicopter military display team in the world. Squadron Leader Deepika was the first woman to be inducted into the prestigious formation in 2015. She had to undergo special training and also complete operational conversion before she could join her dream team.  It doesn't matter how long it takes or how many attempts you may undertake as long as you achieve your goal. We surely look up to you for inspiration, Squadron Leader Deepika!
13. Shanti Tigga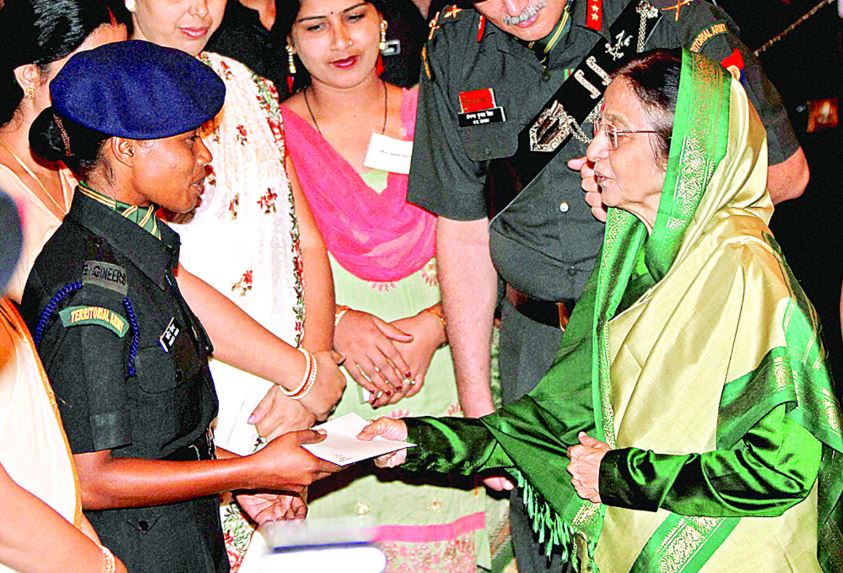 She was 35 and had two kids when she became the first jawaan in the Indian Army. She beat all her male co-cadets in physical fitness tests when she finished a 1.5 km run 5 seconds sooner than her fellow cadets.
14. Nivedita Choudhary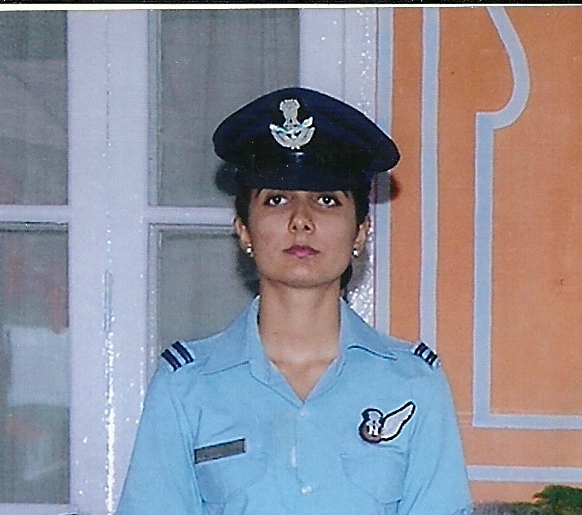 Flight Lieutenant Nivedita Choudhary became the first woman from the Indian Air Force (IAF) to summit the Mt. Everest – and the first woman from Rajasthan to achieve this feat. We are proud of her achievement and wish her good luck for her future endeavours!
15. Avani Chaturvedi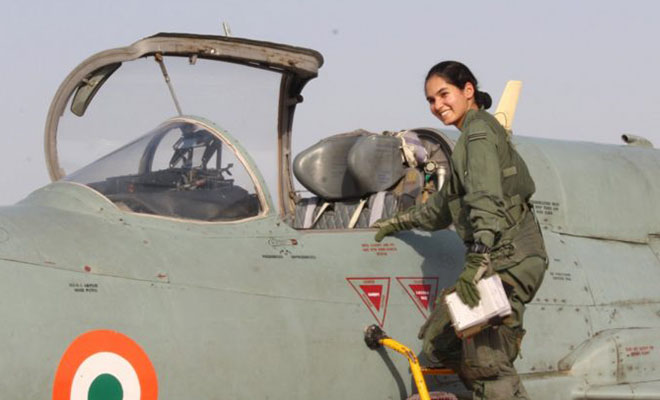 Flight Lieutenant Avani Chaturvedi is one of the first female fighter pilots of India. She is from Santa district in Madhya Pradesh. She was declared as the first combat pilot along with two of her cohort, Mohana Singh, and Bhawana Kanth. The trio was inducted into the Indian Air Force fighter squadron in June 2016.
16. All-women crew of the INSV Tarini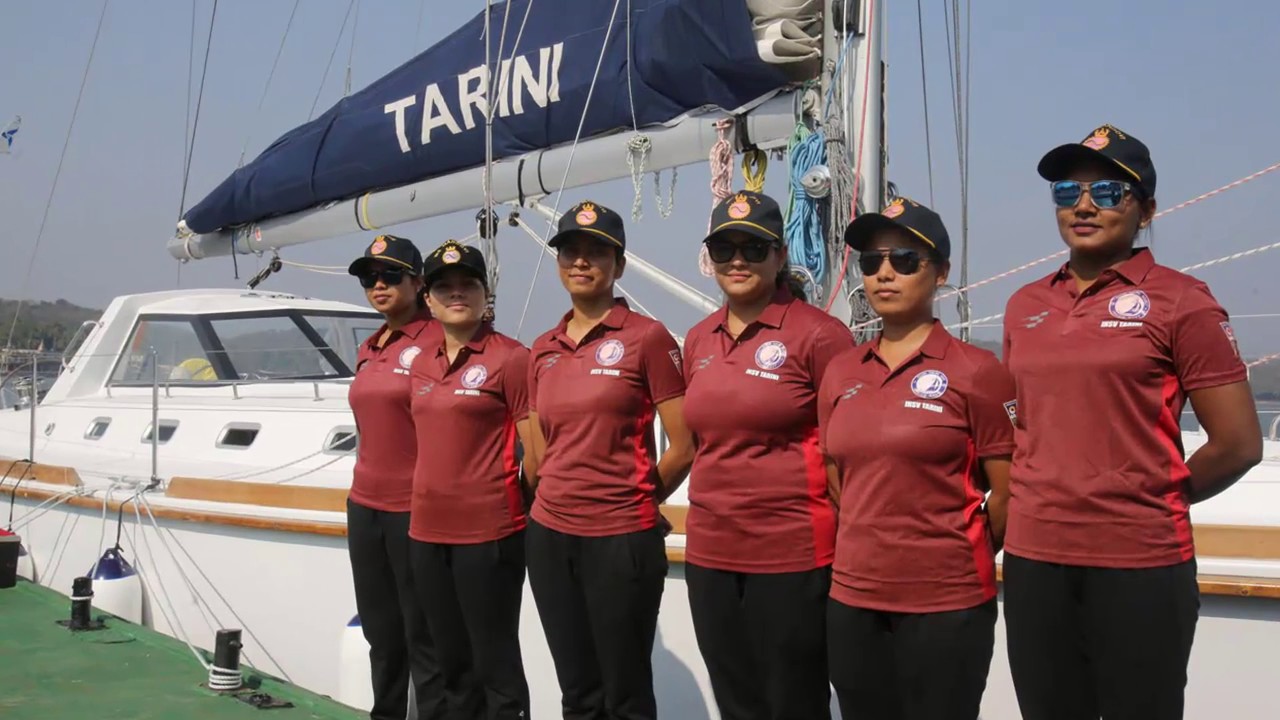 Six brave women from the Indian navy became the first all-women Indian crew to successfully circumnavigate the globe. Lieutenant Commander Vartika Joshi led the expedition 'Navika Sagar Parikrama'. Other members of the crew included Lt Commanders Pratibha Jamwal and Swati P, and Lieutenants Aishwarya Boddapati, S Vijaya Devi and Payal Gupta.
Navigation officer Lieutenant Commander Swathi revealed they faced multiple storms and voyaged through sub-zero temperatures in the South Pacific. They began their expedition on September 10, 2018 and completed it successfully in 254 days and returned to India on 21 May, 2018.
Source – scoopwhoop.com.