15 Facts About Mukesh Ambani's Antilla – The World's Most Expensive Mansion!
Mukesh Ambani, the world's most renowned business tycoon and one of India's most wealthy men recently moved into the most expensive with his wife and three children. This expensive mansion named 'Antilla' is mimed to be valued at as much as $1 billion & one of world's most expensive piece of architecture.
We bring to you the inside pictures of Antilla. The interiors of Antilla will take your breath away and the facts about making of this mansion will leave you speechless.
Here are 15 facts about the sprawling mansion which is the finest form of architecture that ever existed: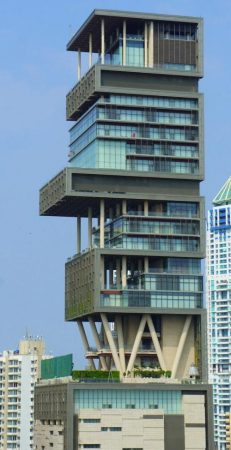 1. The name Antilla has been inspired by the mythical Atlantic island of Antillia. The Antilla, rising over 570 feet tall has 27 floors which are of double or triple of the standard height, and gives the feel of a 40-storey tower.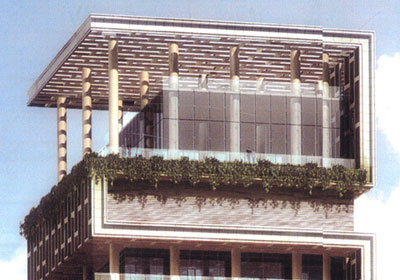 2. The architectural design is based on the lotus and sun, and the top 6 floors of this structure is set apart as a private full-floor residence.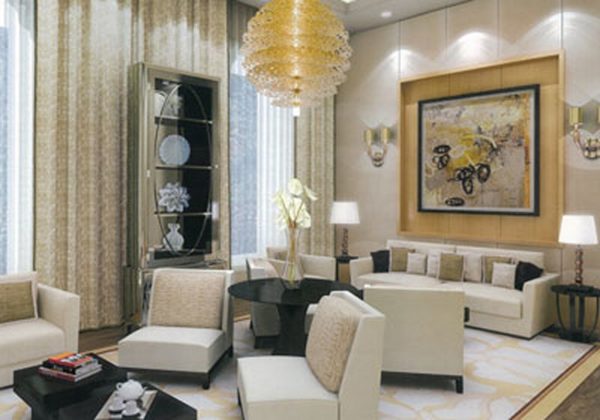 3. The Antilla also has 50-person home-theater with a garden roof, a private car-service center located on the 7th floor, and 9 high-speed elevators, each dedicated for different floors and purpose.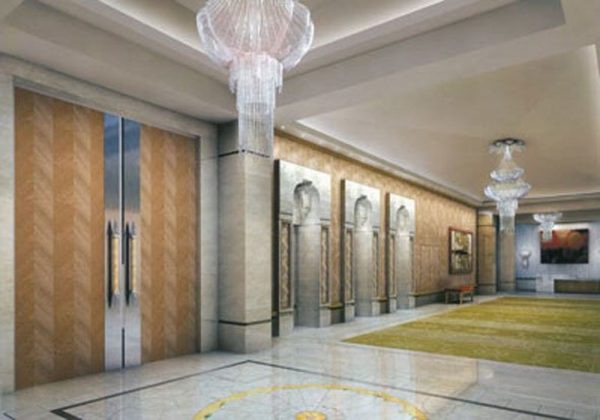 4. There is an outdoor/indoor bar, a theater, scores of powder rooms, an entertainment center, and a huge entourage room for the staff to have a place to relax.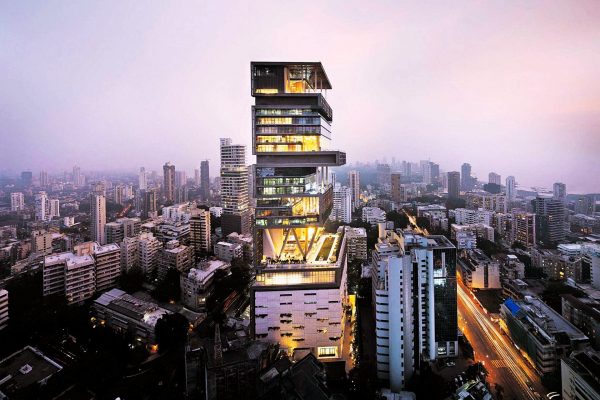 5. The most jaw dropping feature is three helipads on the terrace along with an air space floor.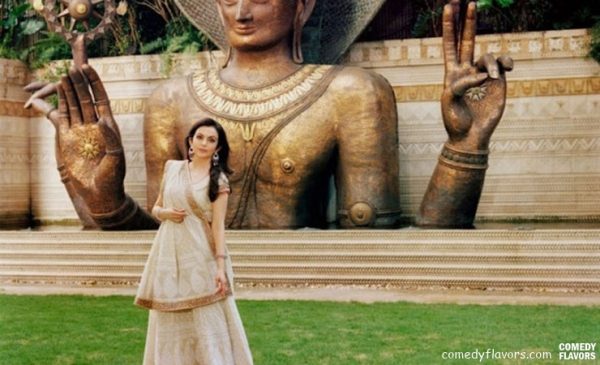 6. The garage lasts as much up to the Sixth level and can capacities almost 168 cars at the same time.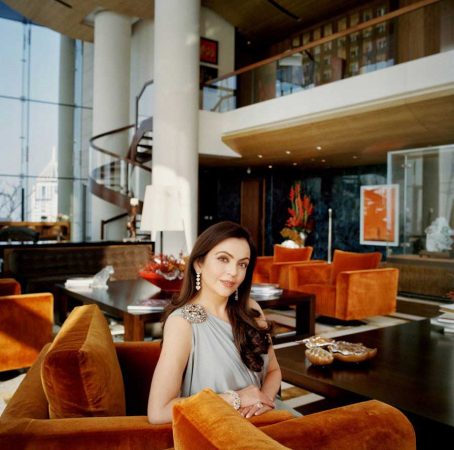 7. More than 600 full time staff members are required to maintain this mansion.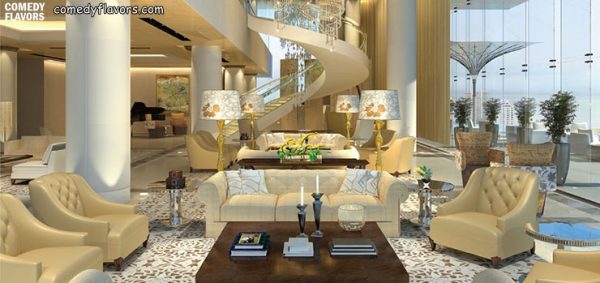 8. Surprisingly the Ambanis are vegetarians and teetotalers, and only serve wine during cocktail hours. Meals are vegetarian and alcohol-free.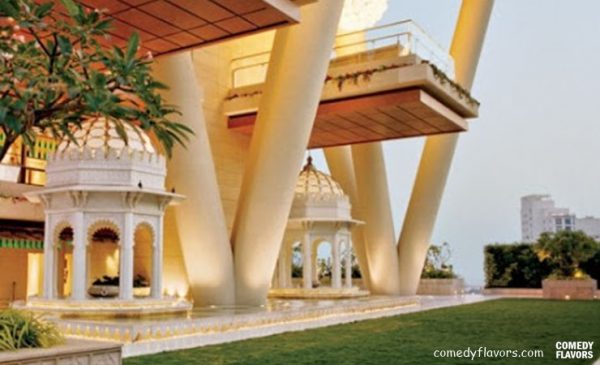 9. The four story open garden also houses an atrium and is covered with gardens, flowers and lawns. It also has a huge temple.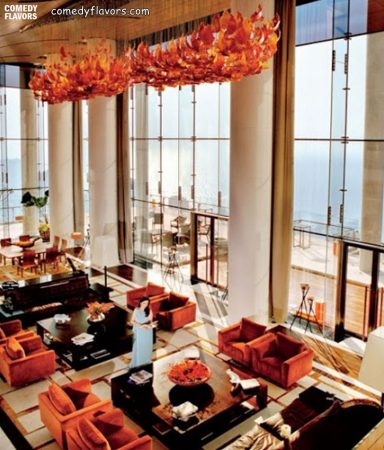 10. The ballroom ceiling is 80% covered in crystal chandeliers.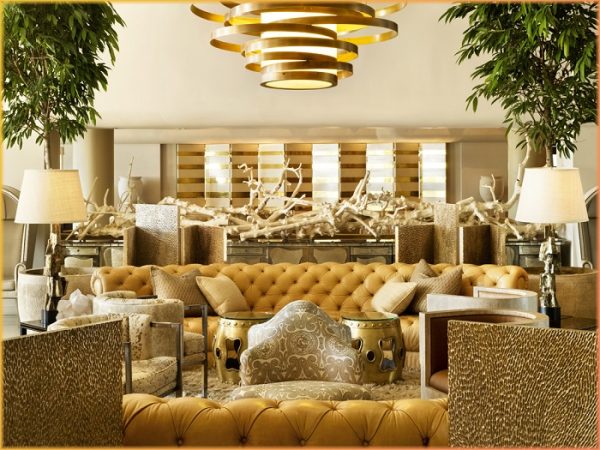 11. There's also an ice room where residents and guests can escape the Mumbai heat to a small, cooled chamber dusted by man-made snow flurries.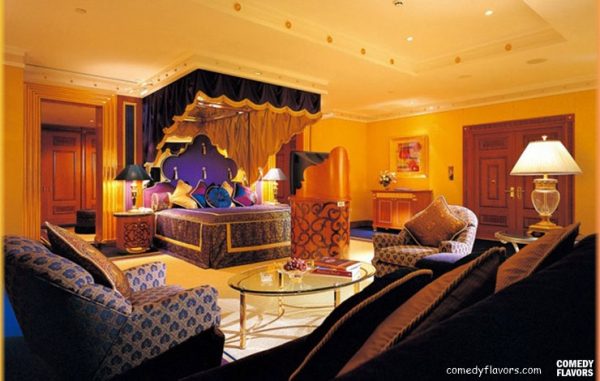 12. The master bedrooms are crafted in the best way possible and right from the furniture to floor linings to the dark colored woods everything is most exquisitely crafted.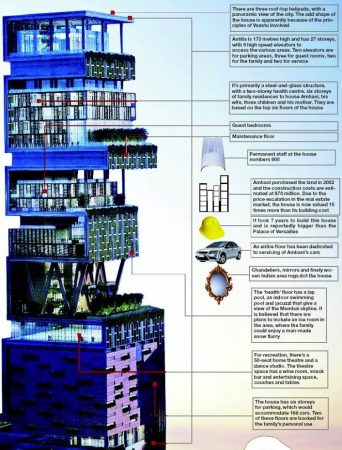 13. Here's the layout of the expansive mansion.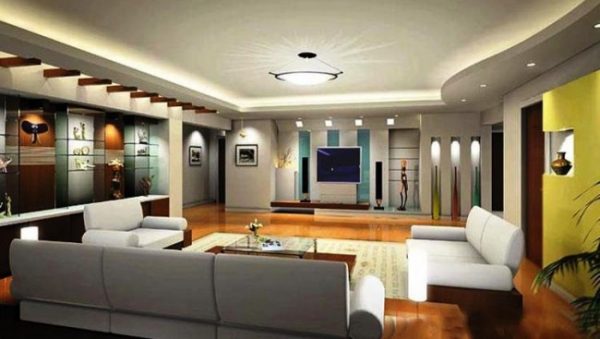 14. Taking cue from the varied beauties of the different places of the world and molding them into an Indian way is the most unique feature of this house.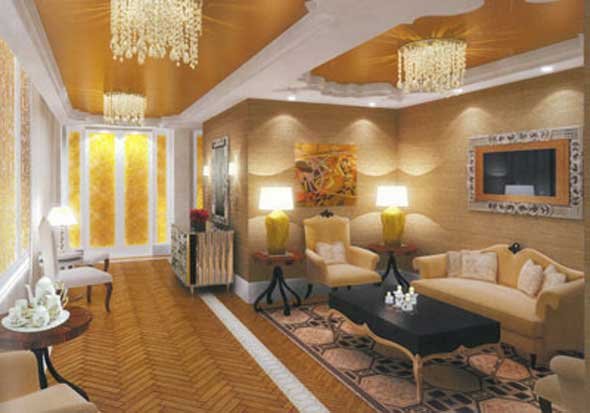 15. Though this house of Mukesh Ambani features numerous lounges, chandeliers and opulently crafted mirrors along with Indian rugs in their finest crafted and woven form are a common feature of these rooms.
Source – comedyflavors.