From the sun-drenched beaches to the little secluded islands, Goa is filled with nature's unique gifts, and the stunning waterfalls in Goa add to its beauty. It has the milky Dudhsagar Waterfalls, the gorgeous Tambadi Surla Waterfalls, the silvery Hivre Waterfalls and many other that attract tourists and travelers. Let the soothing music of these waterfalls take you to a world where all your worries melt away and revive your soul.
The most gorgeous waterfalls in Goa
1. Hivre Waterfalls – A favourite amid trekkers and adventure junkies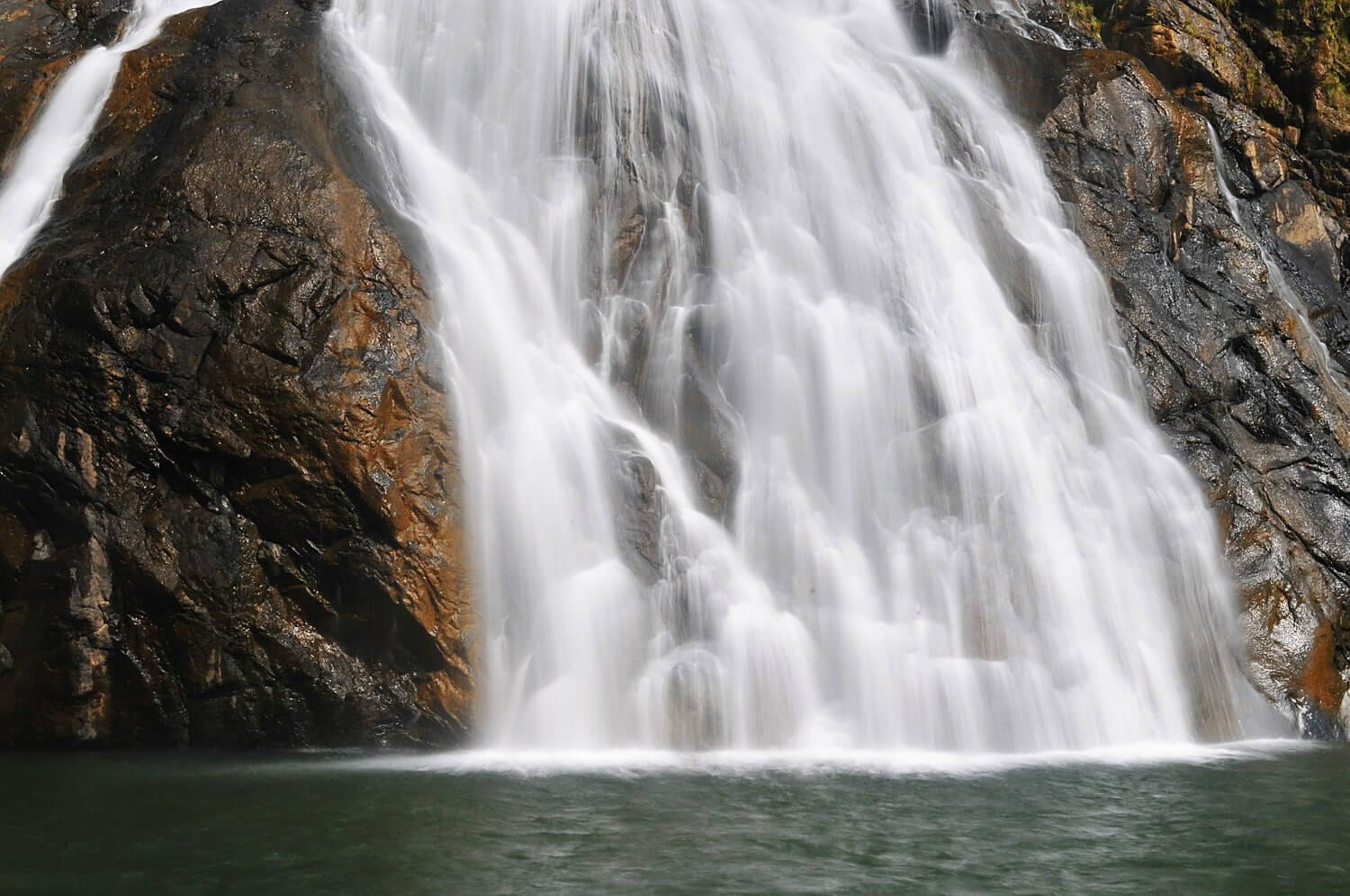 As one of the popular waterfalls in Valpoi Goa. Hivre Waterfalls attract not only nature lovers and tourist, but also hard core trekkers. Frequently visited by locals and tourists, it stays crowded during weekends.
How to reach Hivre Waterfalls: Situated 14 kms from Valpoi City, one needs to travel through Thane village to reach Hivre falls.
Things to do at Hivre Waterfalls: Advance level Trekking
Stay options near Hivre Waterfalls: Mostly homestays are found in Valpoi region. One of the best homestays is Cajueiro Homestead.
2. Tambadi Surla Waterfalls – Offbeat and beautiful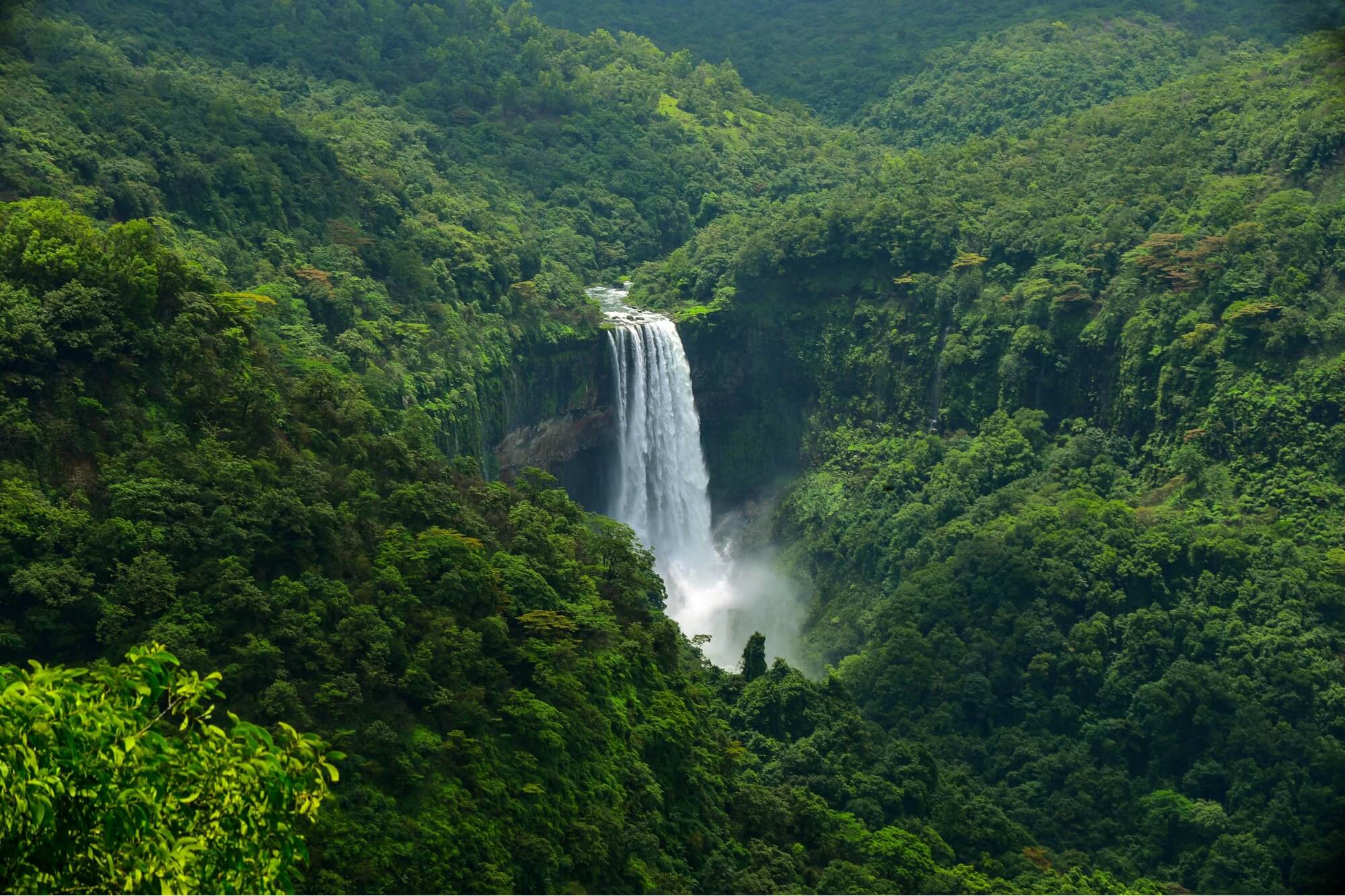 Counted as one of the mesmeric waterfalls in north Goa, Tambadi Surla is an unconventional name among tourists. The dense jungle encircling the cascade, mystic beauty, and heritage temple at the bottom are the elements of charm of the sight. Hiking through Bhagwan Mahavir Wildlife Sanctuary will take you to Tambadi Surla, which is one of the offbeat Goa waterfalls.
How to reach Tambadi Surla Waterfalls: Arrive at Carnazol, off NH 4A and trek through the sanctuary to reach up to the falls.
Things to do at Tambadi Surla Waterfalls: Spotting flora and fauna in Bhagwan Mahavir Wildlife Sanctuary
Stay options near Tambadi Surla Waterfalls: Nature's Nest
Other attractions near Tambadi Surla Waterfalls: Tamdi Surla temple, also known as Mahadev Temple
3. Dudhsagar Waterfalls – Fifth largest waterfall in India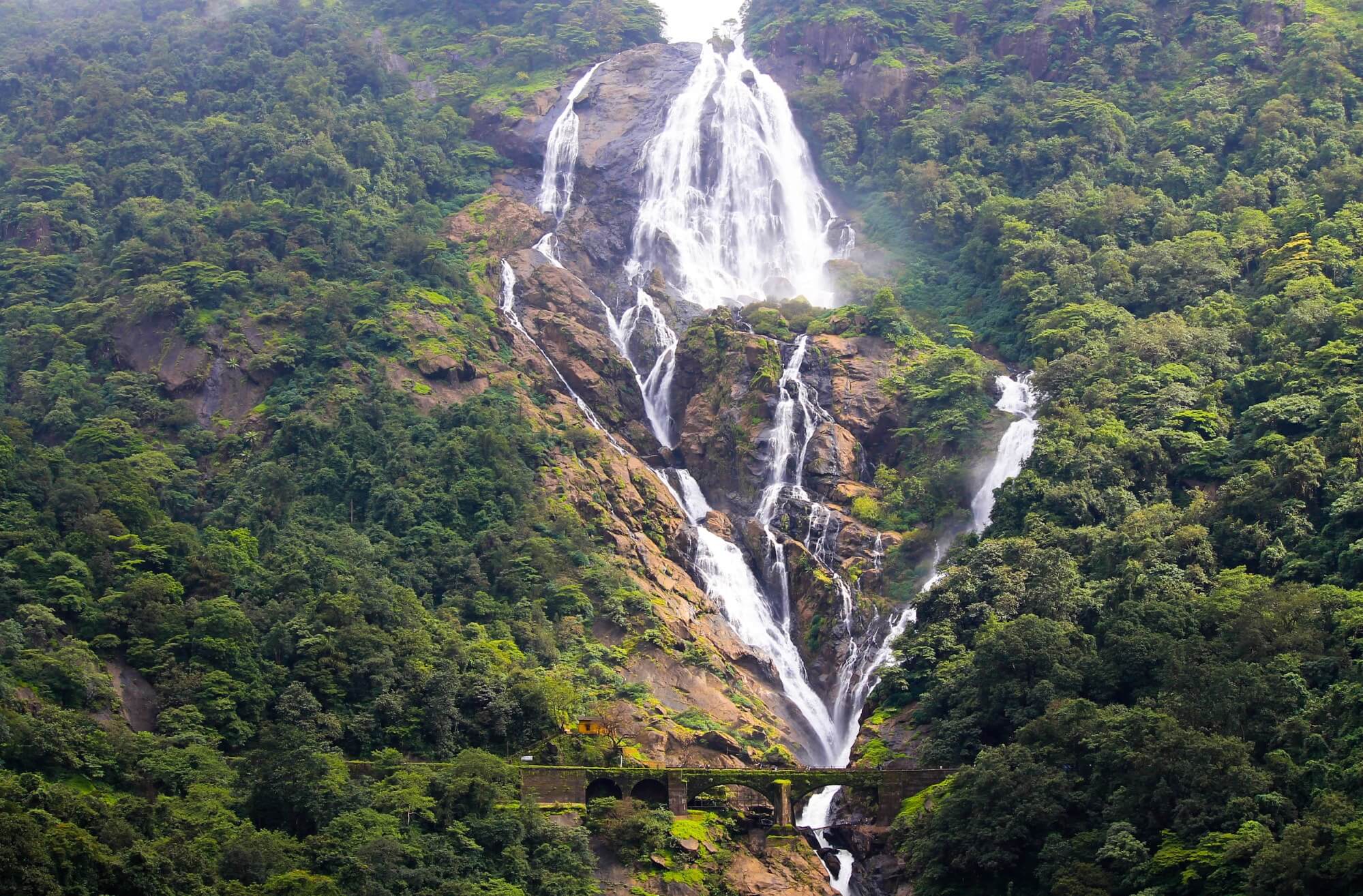 Originating from the Mandovi River, Dudhsagar falls is incontestably one of the most beautiful waterfalls in India. Plunging down from a height of 130 m, right along the Goa Karnataka border, this stunning four tier waterfall fascinates tourist with the beauty of its foamy and milky water, gushing sound, and surrounding greenery.
How to reach Dudhsagar Waterfalls: If you are travelling by train, get down at Kulem which is 8 km from Dudhsagar Falls. Bikes on rent are available at Kulem. You need to take the road off NH 4A from Kulem to reach the waterfall.
Things to do at Dudhsagar Waterfalls: Overnight camping in the surrounding forest.
Stay options near Dudhsagar Waterfalls: One needs to book hotels, guest houses or homestays in Kulem, which is 8 km from Dudhsagar. Popular stay options are Dudhsagar River Side Rooms, Jungle Book, and Dudhsagar Spa Resort – a GTDC property.
Other attractions near Dudhsagar Waterfalls: Shayadri Spice Farm and Bhagwan Mahavir Wildlife Sanctuary
4. Netravali Waterfalls – Of thrills, fun and excitement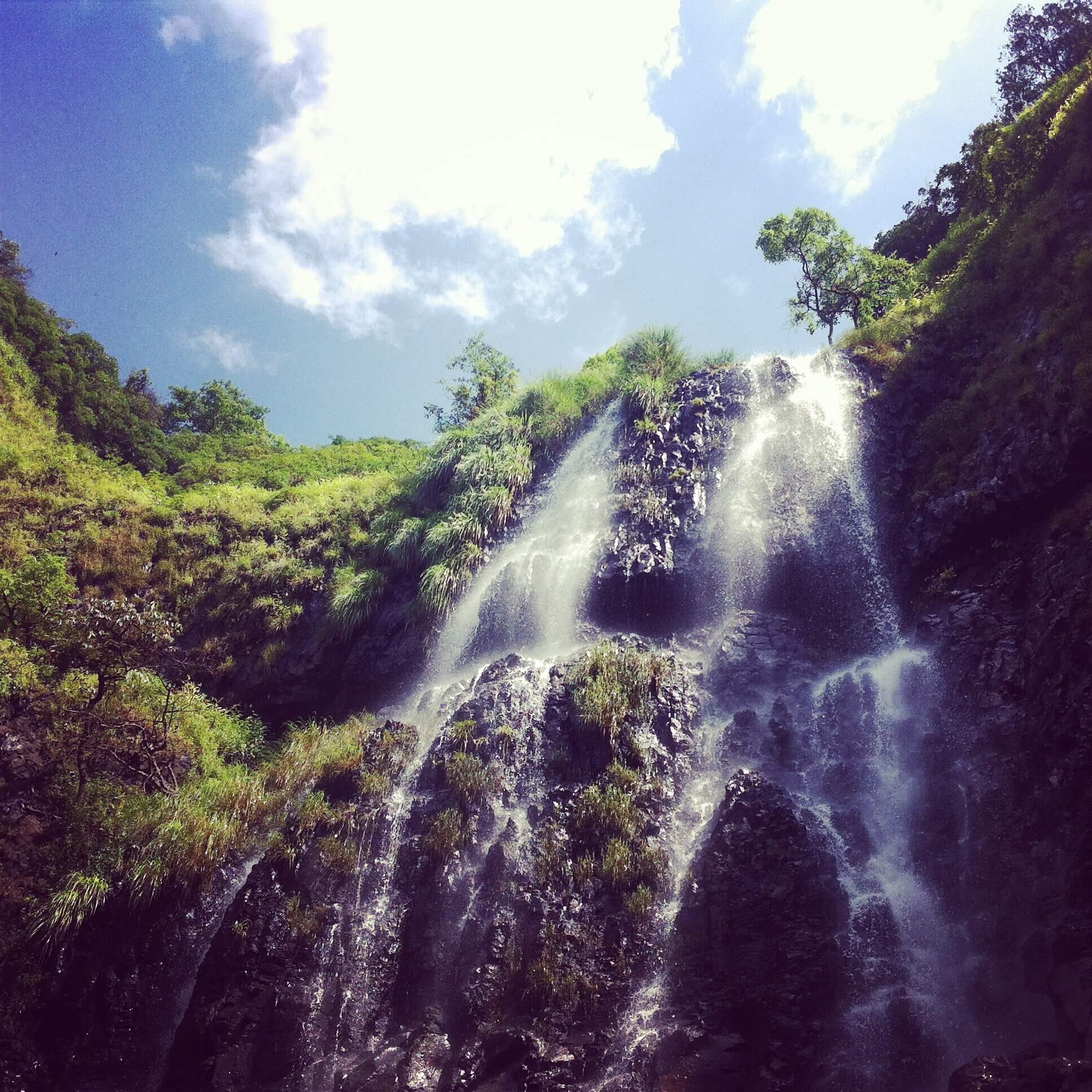 Admire the majesty and grace of Netravali waterfall, spread over sprawling 211 sq. km area. Located and preserved as wildlife sanctuary of Western Ghat Range, Netravali Waterfalls allures all nature lovers and enthusiasts. This is one of the prettiest waterfalls and displays riveting charm in post-monsoon and winter season.
How to reach Netravali Waterfalls: 2 hours' drive from Margao will take to Netravali fall in Goa. Margao is also the nearest railhead of the destination.
Things to do at Netravali Waterfalls: Bird watching and spotting wildlife
Stay options near Netravali Waterfalls: Angan Village Stay by Verlem Eco Tourism Cooperative Society
Other attractions near Netravali Waterfalls: Madei Wildlife Sanctuary
5. Arvalem Waterfalls – Located near to a temple and famous rock cut cave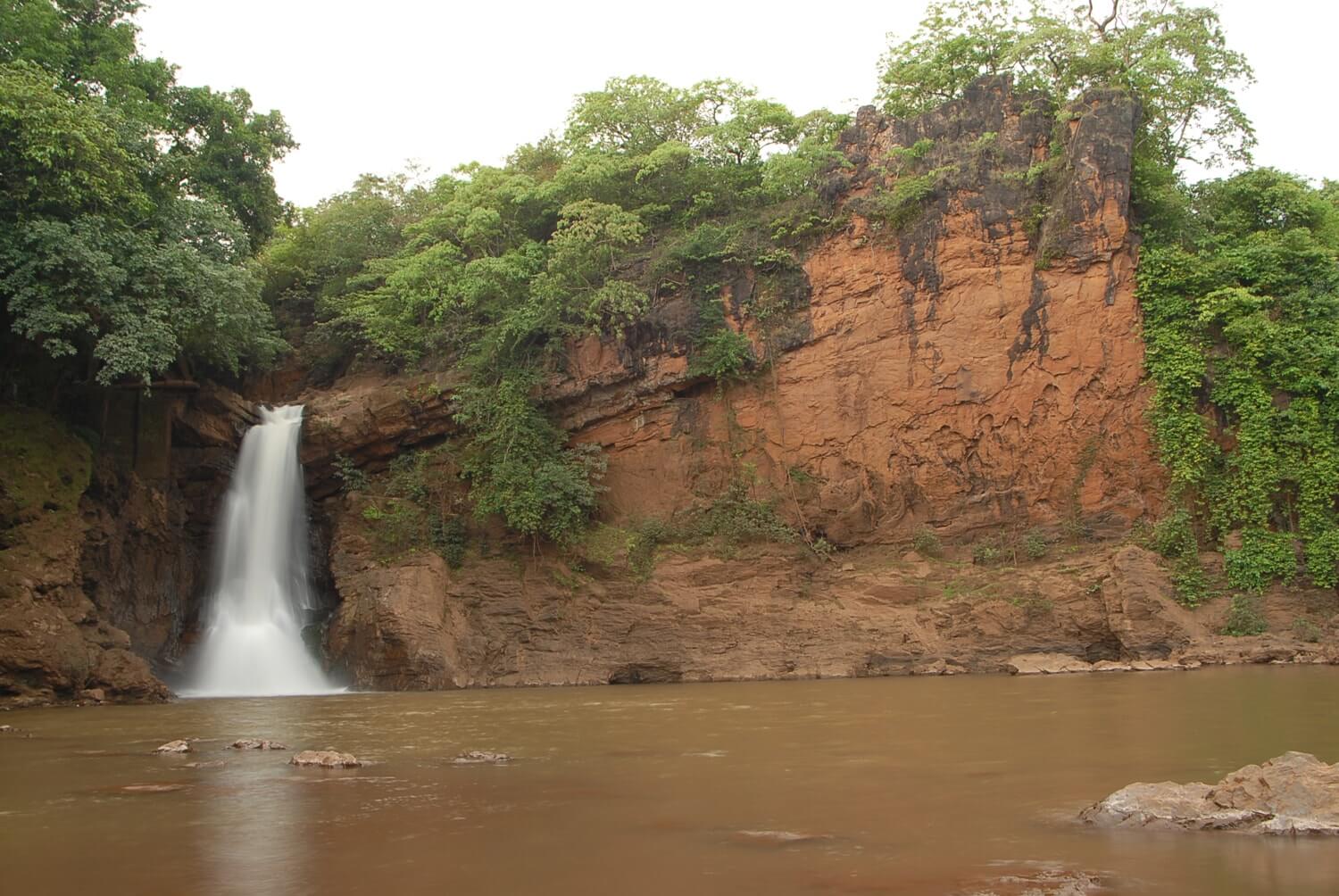 Popular as Harvalem waterfalls, this is a gushing stream cascading down from a verdant hillock of 50 mtr altitude, near Sanquelim village. Arvalem waterfall is one of the most popular waterfalls in Goa with a park and a viewing area, where local people can relax and rejoice the beauty.
How to reach Arvalem Waterfalls: Sanquelim is the nearest railhead which is 2 kms away. One can also avail regular bus services or rental bikes from Panaji as well.
Things to do at Arvalem Waterfalls: Day picnic and swimming
Stay options near Arvalem Waterfalls: Sanquelim, Bicholim, Mayem Lakeview, Backwoods Camp, and Vila Nova Resort.
Other attractions near Arvalem Waterfalls: Arvalem Rock Cut caves and Rudreshwar temple. For the adventure freaks, travel up to Valpoi village (12 kms) to enjoy white water rafting.
6. Bamanbudo Waterfalls – The pristine beauty of Goa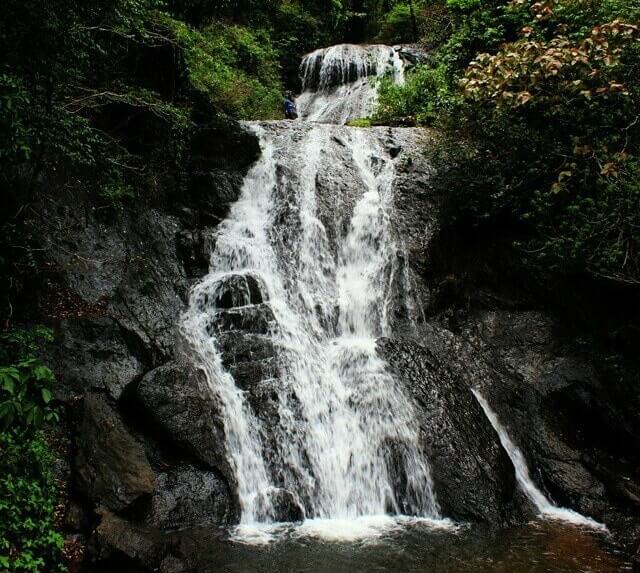 With the backdrop of Ambe ghat, Bamanbudo is yet another charming spring. Located right on the road, there is no need of trekking to reach Bamanbudo – one of the unexplored waterfalls in south Goa.
How to reach Bamanbudo Waterfalls: Located off the Canacona-Naturlim Road.
Things to do at Bamanbudo Waterfalls: Enjoying the serenity of the place and bird watching
Stay options near Bamanbudo Waterfalls: For visiting Bamanbudo, travellers stay at Canacona, 16 kms away. From luxury resorts to decent budget hotels, Canacona has everything for every budget. The Lalit Golf and Spa Resort, Goyam Beach Resort and Oceanic Hotel are few options.
Other attractions near Bamanbudo Waterfalls: Cabo de Rama fort and Cola beach
7. Kesarval Waterfalls – Loaded with medicinal properties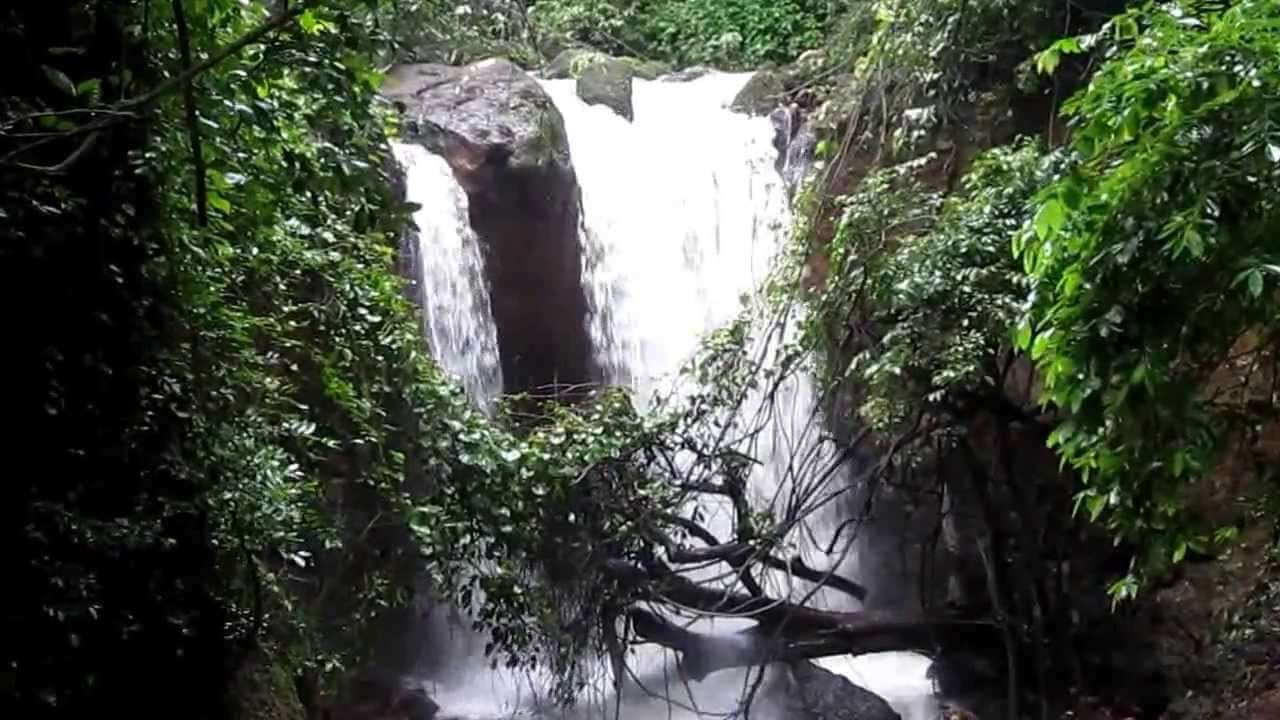 Tucked on the Verna Plateau, Kesarval Falls, also known as Kesarval Spring is one of the beautiful waterfalls of Goa and a wonderful place in Goa to spend some time swimming and relishing the stunning beauty. Locally translated to 'eagles', this waterfall is situated in a forest of betel palm plantations, which is said to be the house of eagle birds, hence the name.
How to reach Kesarval Waterfalls: The waterfall is located off the Panaji Margao highway. It is located 22 kms from Panaji.
Things to do at Kesarval Waterfalls: Bathe in the water of the waterfall, which is believed to have therapeutic value.
Stay options near Kesarval Waterfalls: The Village Inn, Fernlodge Studio Apartments, and Dom Pedro's Haven
Other attractions near Kesarval Waterfalls: Santana Church, Rachol Fort, and Mormugao fort
8. Kuskem Waterfalls – The gushing cascade of south Goa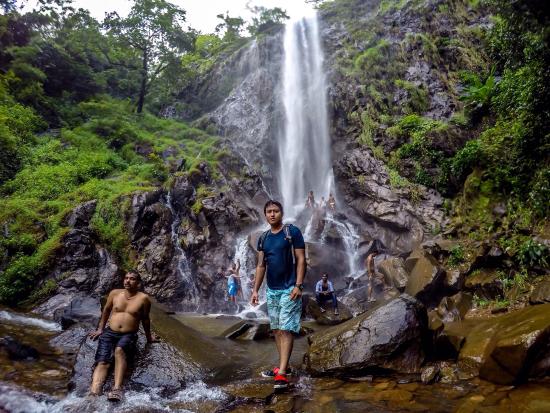 Not a very popular waterfall, Kuskem is one of the smallest and seasonal cascades in Canacona taluka of Goa. Located in the middle of a popular wildlife sanctuary, this waterfall drops from a lofty height and it becomes nearly transparent water at the bottom. Certainly Kuskem is amongst the must see waterfalls in south Goa, mostly crowded during monsoon and post monsoon season.
How to reach Kuskem Waterfalls: Take cabs or bikes from Margao, Panaji or Canacona to reach Hathipol- place where trek for Kuskem falls begins.
Things to do at Kuskem Waterfalls: Hiking to Kuskem waterfalls is an enthralling experience for trekkers and adventure enthusiasts.
Stay options near Kuskem Waterfalls: Eco Cottages by Forest Department at Cotigao Wildlife Sanctuary
Other attractions near Kuskem Waterfalls: Cotigao Wildlife Sanctuary and Chapoli Dam
9. Charavane Waterfalls – A little cascading beauty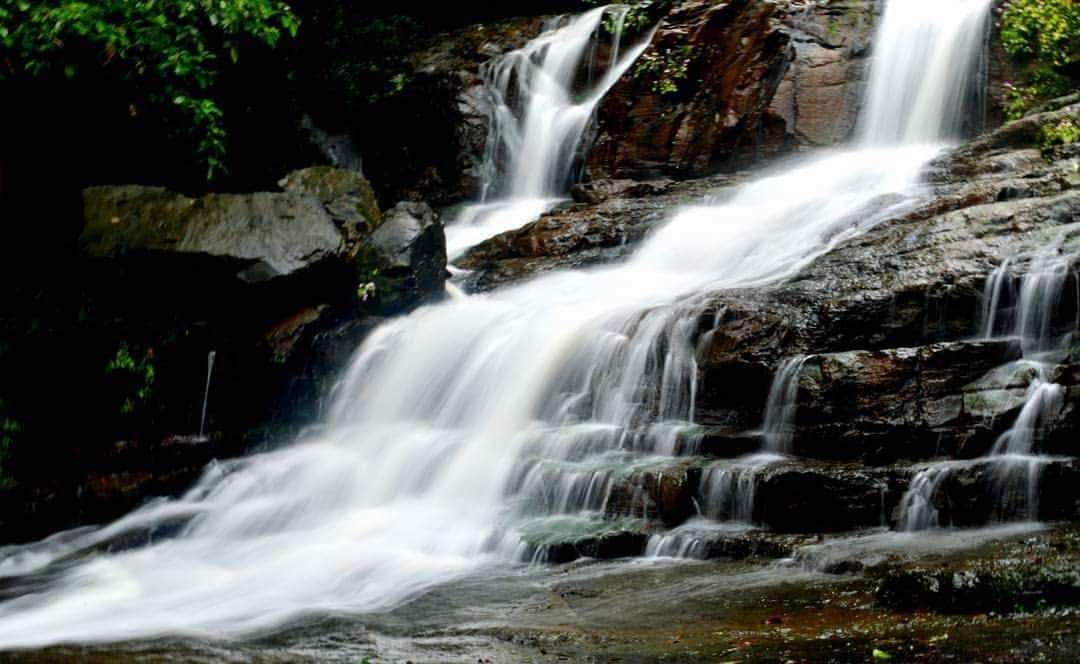 Though not as popular as Dudhsagar falls in Goa; Charavane is a cascading beauty, located in the heart of the village of the same name. This is a magnificent waterfall, famed for its fantastic charm and volume, mainly post monsoon.
How to reach Charavane Waterfalls: The destination is roughly 12 kms from Valpoi city. Thivim at a distance of 45 kms is the nearest railhead.
Things to do at Charavane Waterfalls: Trekking buffs will enjoy climbing up the rocks of the waterfall.
Stay options near Charavane Waterfalls: Cajueiro Homestead
Other attractions near Charavane Waterfalls: Mhadei Wildlife Sanctuary
10. Sada Waterfalls – Known for the super exciting trek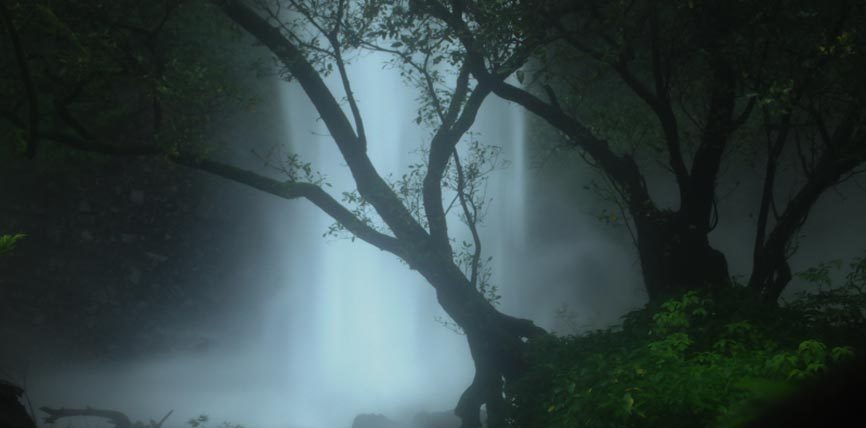 With the backdrop of scenic Ghats of Chorla, there lies the pretty Sada Falls. Surging between two hills, this Sada Falls offers a serene and pretty ambience, ideal for peace seeking travellers. The thrilling trek up to the falls, through Sada village has made it one of the must see waterfalls of Goa.
How to reach Sada Waterfalls: Reach Sada Village on the Goa-Karnataka border and trek for 8 kms to reach the destination.
Things to do at Sada Waterfalls: Trekking up to the bottom of the falls, through dense forests and crossing hilly streams on foot and crawling through volcanic underground caves, located nearby.
Stay options near Sada Waterfalls: The nearest stay options are at Margao.
Other attractions near Sada Waterfalls: Fort built by Kadambas.
Written By – Sukanya Sen.