10 Highway Dhabas in India That Should be on Your Must-Visit List
Road trips are almost always magical. Long conversations with friends and family while listening to songs that bring back beautiful memories – there's nothing that can match the charm of a long, road trip. Oh, and that non-stop screaming for no reason!
Also, some of the best memories of a road trip are always made at those highway dhabas. Over the years, these dhabas have become an inseparable part of every road journey. Heavy paranthas and sabzis dripping in oil, served in traditional steel thalis with lots of onions and green chillis – an experience that no hotel can match.
Craving already? We're listing some of the most popular dhabas across highways in India that you must visit on your next road trip.
1. Amrik Sukhdev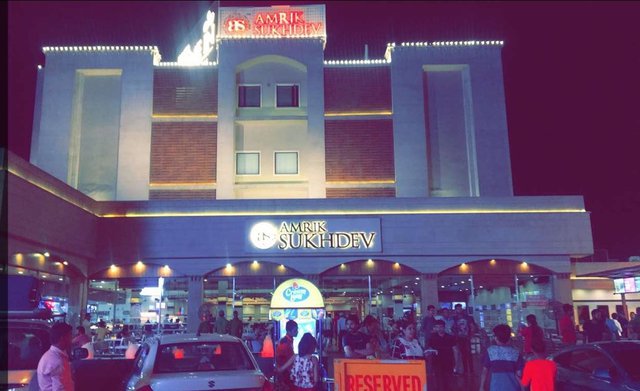 It's just impossible to talk about highway dhabas in India and not mention Amrik Sukhdev. What started out as a small, roadside eatery to cater to truck drivers has now become a popular destination for travellers, youngsters, and couples. True the open-air ambiance and traditional charpais have been replaced by swanky chairs and air-conditioned halls, but the flavour of the food remains intact. The Paranthas served here with loads of white butter and a big glass of Lassi are to die for.
Location: 250 Km Stone, GT Road, Murthal, Haryana
Cost for two: INR 400*
2. Chilika Dhaba
Located on NH5 in Odisha's Barkul, this dhaba gets its name from the nearby Chilika Lake. Of course, it specializes in anything that's fresh from the lake – fish, prawns, and crabs. While the seafood is a major attraction in the menu, this dhaba also serves up a variety of vegetarian delicacies cooked to perfection. The preparation is typical dhaba style, with generous use of spices and oil. Try the Giant Crab and Chilli Prawns here.
Location: NH5, Barkul, Odisha
Cost for two: INR 500*
Read More: This Dhaba in Rohtak Serves 'Hindustan ka Sabse Bada Paratha'
3. Samaroh En Dees Dhaba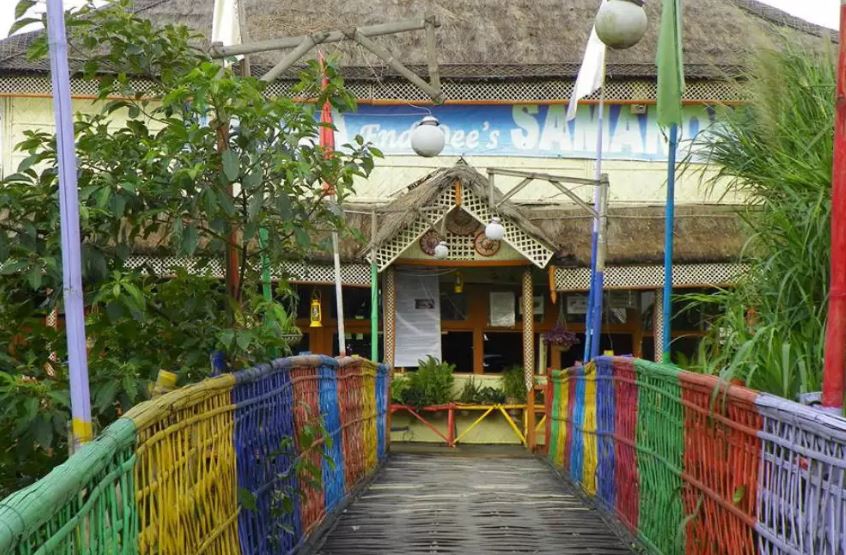 On the way to Tezpur between Bhomoraguri and Sonitpur, this dhaba catches your attention with its colourful exteriors, bamboo construction, and lush green surroundings. Its homely ambiance adds to the comfort the moment you step in. Famous for its Assamese delicacies, you will fall in love with their signature dishes – Pigeon Curry and Aaloo Pitika.
Location: NH-37, Near Koliabhomora Bridge, Batamari, Kachari Pam, Tezpur, Assam
Cost for two: INR 350*
4. Cheetal Grand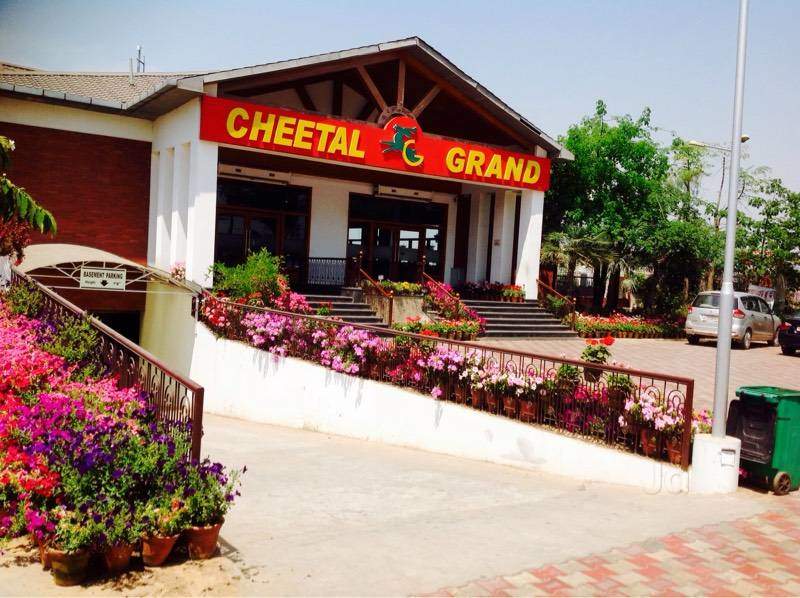 Located on the Delhi-Dehradun highway, Cheetal Grand is quite popular among travellers. It may have got the look of a swanky restaurant, but it's still a dhaba at heart with its homely food and personalized attention. Enjoy a delicious meal here with Paranthas, Dal, Gobi Ki Sabzi, or Paneer. And if you prefer a western breakfast, go for Omelettes, Sandwiches, or Cutlets.
Location: Khatauli Bypass, NH-58, District Muzaffarnagar, Khatauli
Cost for two: INR 600*
5. Sharma Dhaba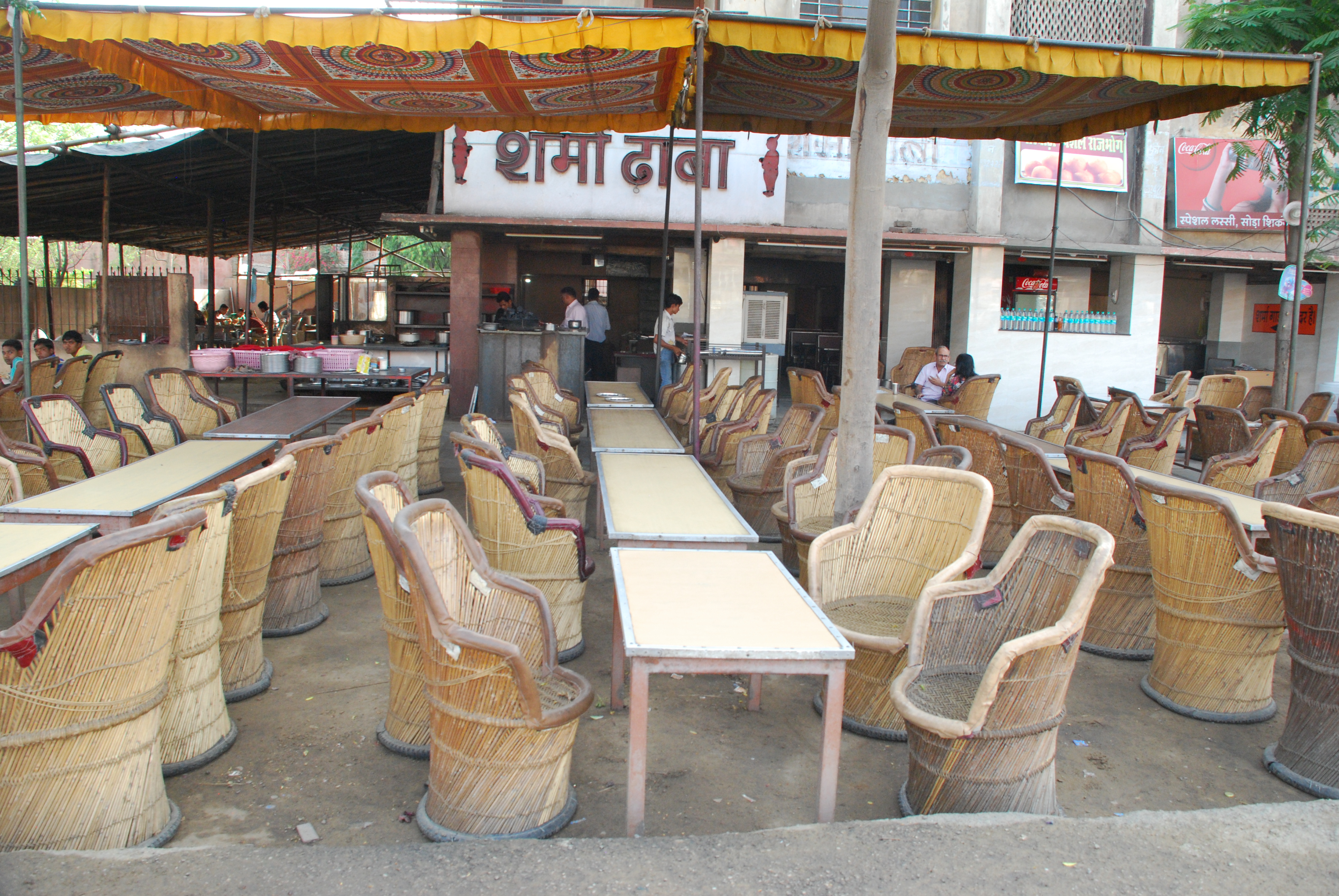 On the way to Sikar from Jaipur, this dhaba has become a popular stopover for anyone looking to savour authentic Rajasthani food. Apart from the delicious food that is prepared with freshest of ingredients, it's the heart-warming hospitality of this dhaba that pulls the crowd. Try the famous Mawa Naan or the Mawa Roti here that's made with fresh cow milk. Oh, and don't miss the stories of all the famous film stars who love to eat out here.
Location: G-445 (I), Sikar Road No. 12, Vishwakarma Industrial Area, Jaipur
Cost for two: INR 500*
6. Mr. Sanjay Dhaba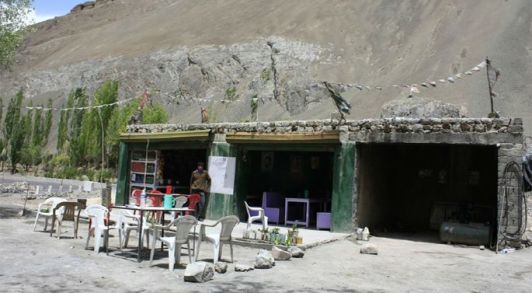 This small, concrete shack on the Leh-Srinagar highway is a heaven for hungry bikers, truckers, and everyone else passing through these rugged terrains. What it lacks in décor, it easily makes up for in the delicious food. Imagine the thrill of binging on crispy Aaloo Paranthas with a cup of Black Tea while enjoying the views of the misty hills around. It's simply a place you would never want to leave!
Location: Srinagar-Leh Highway (about 50 Kms from Leh)
Cost for two: INR 300*
7. Sunny Da Dhaba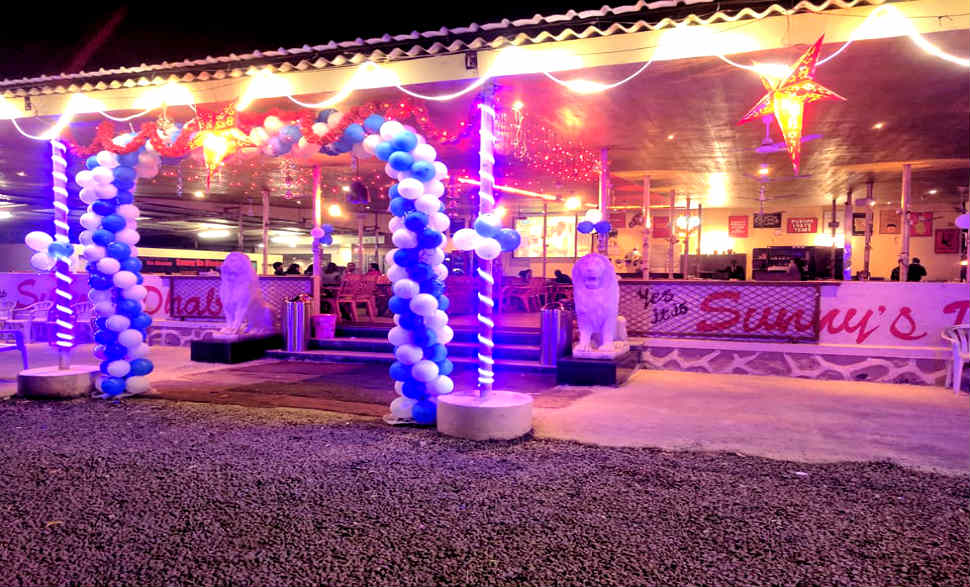 If the name of this dhaba doesn't get you excited, then its amazing highway location and the mouth-watering food will surely do. Located on the Pune-Lonavala road, this dhaba is a popular spot for Mumbai walas and Pune walas looking to binge on some scrumptious food away from the crowded cities. While there, do try their famous Rajoli Kabab and Tandoori Pomfret. Oh, and the Jalebi is just heavenly!
Location: NH 4 Pune Road near Karla, Lonavala
Cost for two: INR 1,700*
8. Giani Da Dhaba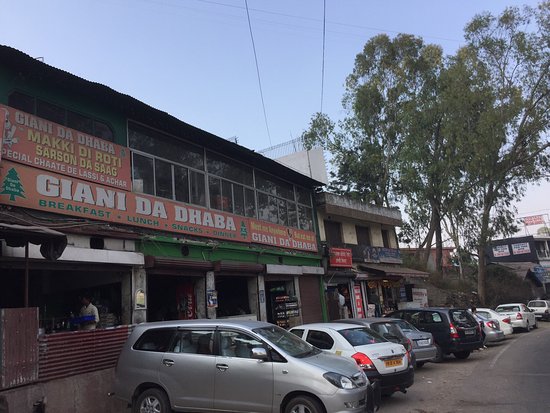 Located on the Shimla-Kalka national highway, this dhaba is everything you may have heard about Punjabi food fare. Don't be surprised if you meet people driving down all the way there just to enjoy a hot Parantha with a glass of chilled Lassi. Ah, and while there, do try their famous Butter Chicken and Dal Makhani.
Location: NH-22, Kalka-Shimla Highway
Cost for two: INR 500*
9. Hotel Ummiya Annapurna Kathiyawad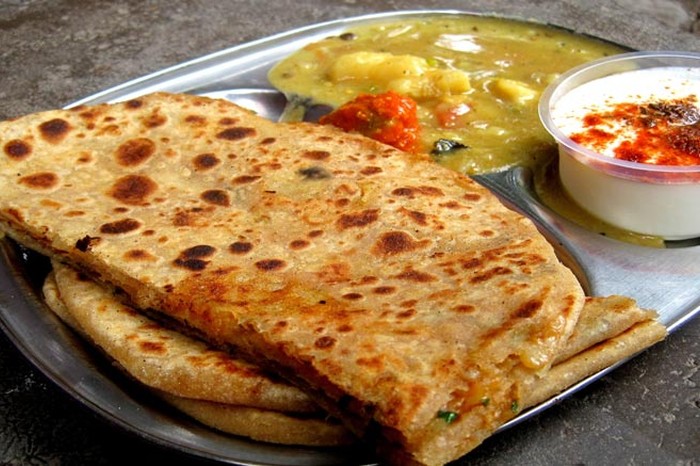 If you are someone who believes there's nothing better than a traditional and authentic meal, then this is the place for you. Located in Gujarat's Anand district on NH8, this dhaba offers you a taste of the Gujarat's centuries-old Kathiawar cuisine. Well, if you haven't heard about Kathiawari food before, just know that it relies heavily on the seasonal produce and makes generous use of spices. But what makes this dhaba different from others is the use of firewood for cooking, which adds a unique flavour to it. Do try Lassan Aaloo and Besan Gatta.
Location: NH-8, Chikhodra Chowkadi, Anand, Gujarat
Cost for two: INR 500*
10. Bhajan Tadka Dhaba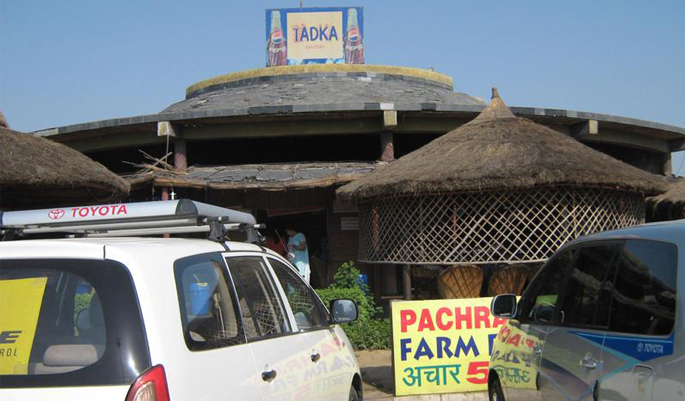 Located on NH24 in UP's Gajraula, this dhaba has something unique about it. It retains the good-old feel of a dhaba with its thatched roof, charpais, and an overall rustic ambiance that just makes you fall in love with it. Further adding to the charm of this place is the delicious food served here. Do not miss their famous Kadhi Pakora, Lachha Parantha, and Chana Masala.
Location: Old Mumbai-Pune Highway, Talwade, Pimpri-Chinchwad, Maharashtra
Cost for two: INR 400*
*Prices are subject to change
Written By – Himanshu Arora : A writer by profession, Himanshu loves to listen to the things that people do not say. And, then, write about them. He is also an avid traveller.