Which are some of the most interesting names for trains in India?
Indian Railways has got interesting names for different trains, We will list them by category.
Train names By Origin and Destination: Most trains in India are named after the originating station and the destination: so you have `express' trains like the Mumbai-Chennai Express, Dhanbad-Hatia Express and Bangalore-Gorakhpur Express, and `mails' like the Mumbai-Howrah Mail, Howrah-Kalka Mail and Chennai-Trivandrum Mail. Nothing more to these names, except of course the unique train number given to each train.
Train Named after Rivers: Many Indian rivers — nearly 40 — lend their names to our trains. It's probably an apt usage. Trains crisscrossing the landscape, also crisscrossed by the rivers: the Mandovi Express from Mumbai to Madgaon; Sharavati Express from Mumbai to Mysore; the Lucknow-Delhi Gomti Express, Bilaspur-Bhopal Mahanadi Express, and the Faizabad-Ahmedabad Sabarmati Express.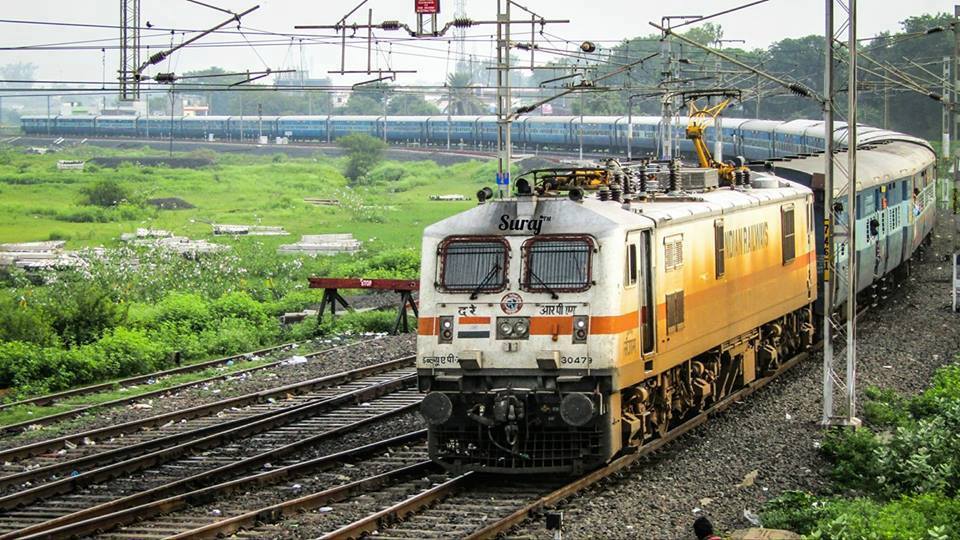 Apart from these inter-state trains, there are others within states too: the Secunderabad-Kurnool Tungabhadra Express, Mumbai-Kolhapur Koyna Express and Pathankot-Amritsar Ravi Express, to name a few.
Interestingly, although there are several train names featuring the Ganga alongside another river name, no train is named Ganga per se. The Dhanbad-Rajendranagar Ganga Damodar Express, Chennai-Varanasi Ganga Kaveri Express; and Surat-Varanasi Tapti Ganga Express, are some examples.
Train Named after Mountains :Like the rivers, mountain ranges also find their place of honour in the country's railway network: the Satpuras, Sahyadris, Aravalis, Saptagiris, and Nilgiris… trains have been named after them all them. Though there is no Himalayan Express, we have the Garhwal Express from Delhi to Kotdwara, Kumaun Express between Agra Fort and Lal Kuan, and even a Kanchanjunga Express between Guwahati and Sealdah.
Train named by Queens:The Indian Railways boasts of several `queens' too: the Nizamuddin-Kalka Himalayan Queen; the Deccan Queen, one of the oldest and most prestigious trains that runs between Pune and Mumbai daily; the Gujarat Queen between Valsad and Ahmedabad, and the Mumbai-Surat Flying Rani.
Trains Named after Directions: With Indian trains chugging in all directions, we have a Dakshin Express (Hyderabad-Nizamuddin), a Poorva Express (Howrah-New Delhi) and also a Paschim Express (Mumbai-Amritsar). No Uttar Express, though; there is however the New Delhi-Guwahati North East Express. Himsagar Express 2nd Longest train route from Jammu to Kanyakumari.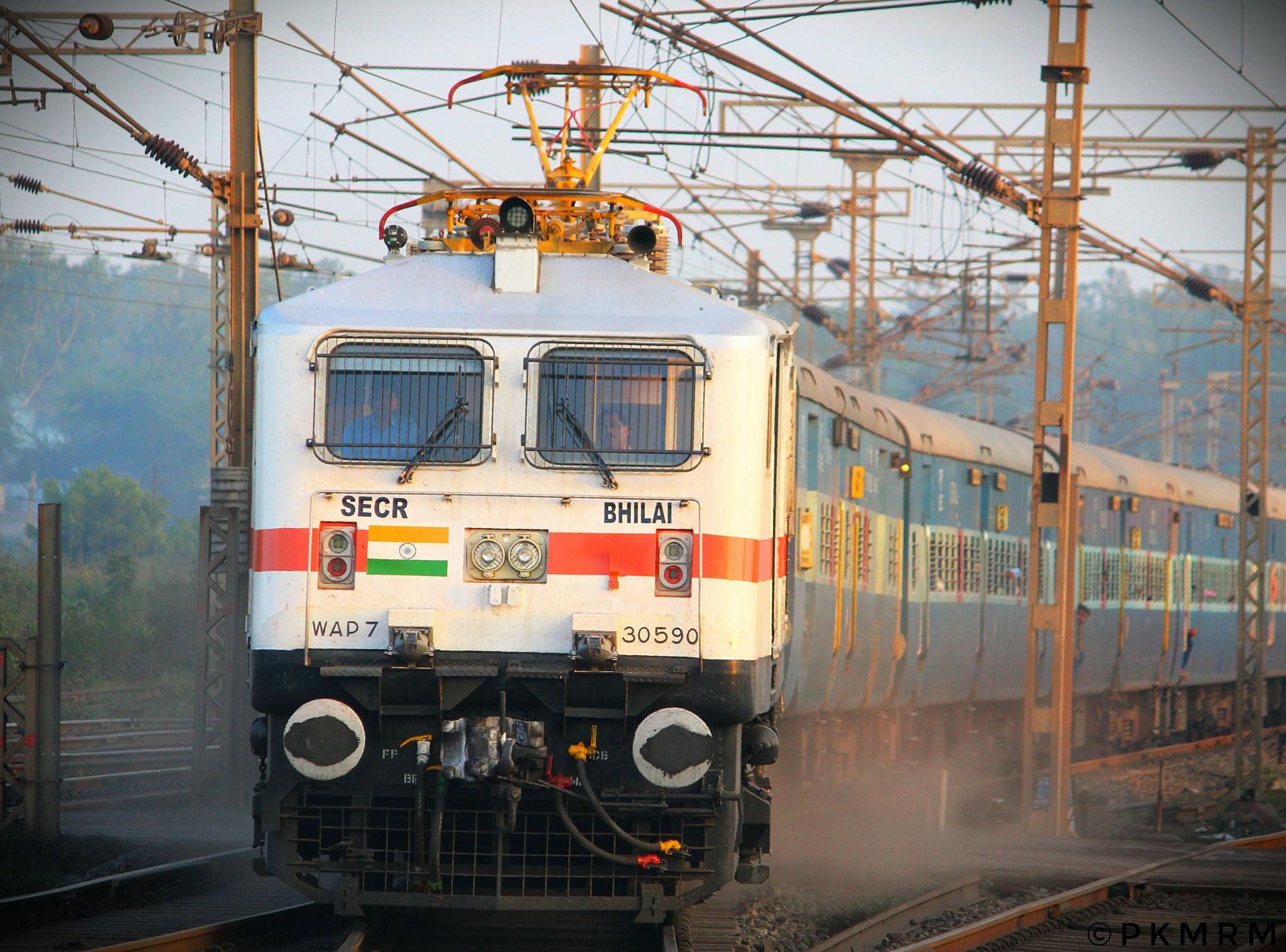 Train Named after Islands: In the other interesting categories, both the islands systems in India have trains named after them. You can travel from Delhi to Ernakulam on the Lakshadweep Express, and then presumably take a ship to the islands. Similarly, the Andaman Express takes you from Jammu to Chennai on the eastern coast, which is the main gateway to the Andaman and Nicobar Islands.
Train names after city specialty: Trains in the country's mineral heartland — all originating in Howrah and terminating at different cities in the Chotanagpur Plateau — have very descriptive names: the Black Diamond Express and Coalfield Express — both in Dhanbad, the Steel City Express in Tatanagar, the Ispat Express in Sambalpur and the Agniveena Express in Asansol.
Train Names after Leaders and Persons: And in a country that celebrates its famous sons and daughters, Mahatma Gandhi and Rabindranath Tagore each have three trains honouring their memory. There is the Howrah-Mumbai Geetanjali Express, Howrah-Bolpur Shantiniketan Express and the Howrah-Nagercoil Gurudev Express. The Ahimsa Express (Ahmedabad-Pune), Sewagram Express (Dadar-Nagpur), and Satyagraha Express (Delhi-Raxaul) honour the Father of the Nation. The Sabarmati Express could well fit here too. And there is one more train named after Munshi Premchand's timeless classic Godan— the Mumbai-Gorakhpur Godan Express. Vivek Express between Dibrugarh and Kanyakumari, this is the longest train route and this is to respect swami vivekananda.
Trains whose name originate from literary sources are interesting for me.
Some examples are – Agniveena Express : A collection of poems by Kazi Nazrul Islam, Gitanjali Express : Gitanjali, by Rabindranath Tagore, hardly needs any introduction, Hatey Bazare Express : Hatey Bazare is a novel by Bengali author Banaphool, which was later made into a film in the same language by Tapan Sinha, Kamayani Express : A famous mahakavya by the Chhayvad poet Jaishankar Prasad.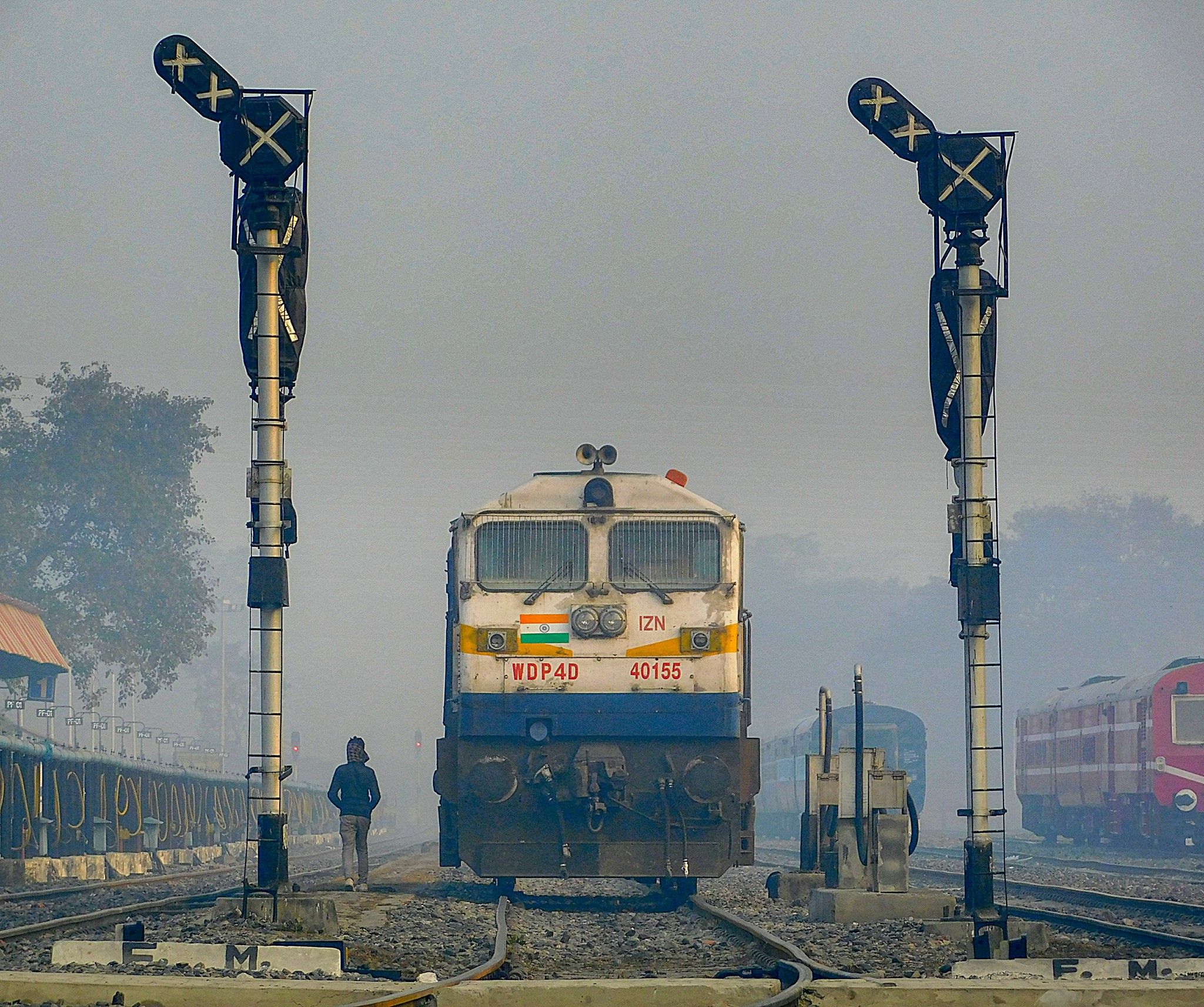 Rajdhani Expresses – They connect Places to Delhi which is capital of India.
Matsyagandha Superfast express : It literally means the "smell of the fish", a name given to this train owing to the fact it travels through Konkan region, where fish is the staple diet of many people residing along the region. It, when introduced was the first dedicated connectivity along KR to mangalore, taking 16 hours and fulfilling the primary purpose this line was made for.
August Kranti Express: Connects Delhi and Mumbai. And it is named after August Kranti Maidan, formerly known as the Gowalia Tank Maidan from where the Quit India movement started.