Where is the jail situated in India which has only one prisoner?
Imagine a jail with only one prisoner and not a VIP one! Such a jail exists. In the union territory of Diu in India, there is only one undertrial inmate and a few officers who guard the place.
The Diu Sub Jail is a 472-year-old structure which the Archaeological Survey Of India wants to change into a tourist spot, adding various things to attract more people. As of now, the tourists can enter the jail's compound but cannot go any further. It is located inside the famous Diu Fort.
According to a report in the Hindustan Times, a prisoner named Deepak Kanji is jailed there for trying to poison his wife. His case is pending in the court and till the decision is not announced he will remain there. The 30-year-old lives in cell no. 4 with five policemen stationed at the jail. His food is arranged from a nearby restaurant and he gets to breathe in fresh air from 4pm-6pm every day. He spends his day reading Gujarati magazines and newspapers.
In the prisoner's 50 square metres cell there is a TV that plays Doordarshan and spiritual channels, a blanket and a water container. His cell would have otherwise housed 20 prisoners.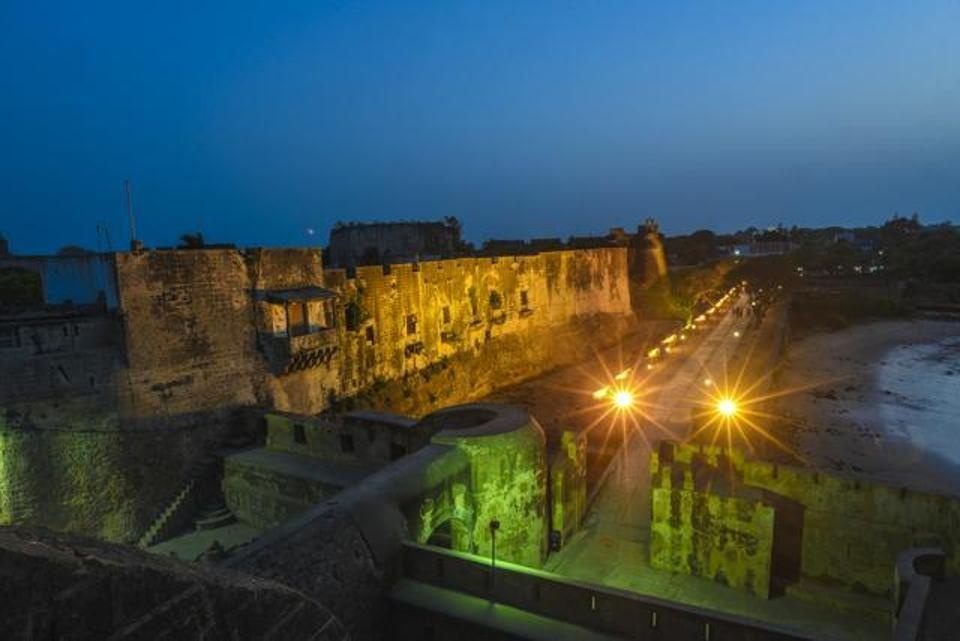 The person-in-charge of the jail, Chandrahas Vaja told HT, "They serve in shifts and the inmate is guarded 24×7, but the situation has its challenges. We cannot arrange for any real activity for the prisoner as he is the only one. For his food, we have made a special arrangement with a restaurant near the fort."
According to Diu's government website, there is only one Sub Jail in Diu and it has a capacity of 60. It has 7 cells for males with a total capacity of 40 and 1 cell for females with a capacity of 20. Additionally, there is one dark room. Also, it states that there is 1 Assistant Jailor, 5 prison guards and 1 peon appointed at the Sub Jail.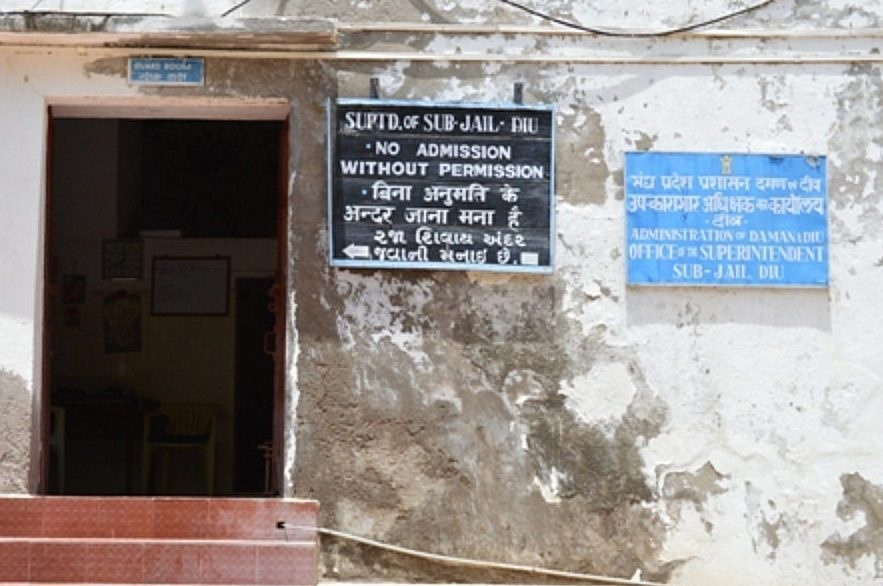 This structure was the Central Jail from 1946-61 but then that was shifted to Goa.
In 2013 when the sanction to shut down the jail was given and it was decided to be handed over to the Archaeological Survey Of India, there were seven inmates, two women, five men. Four of the inmates were sent to Amreli jail and two were released with one left behind.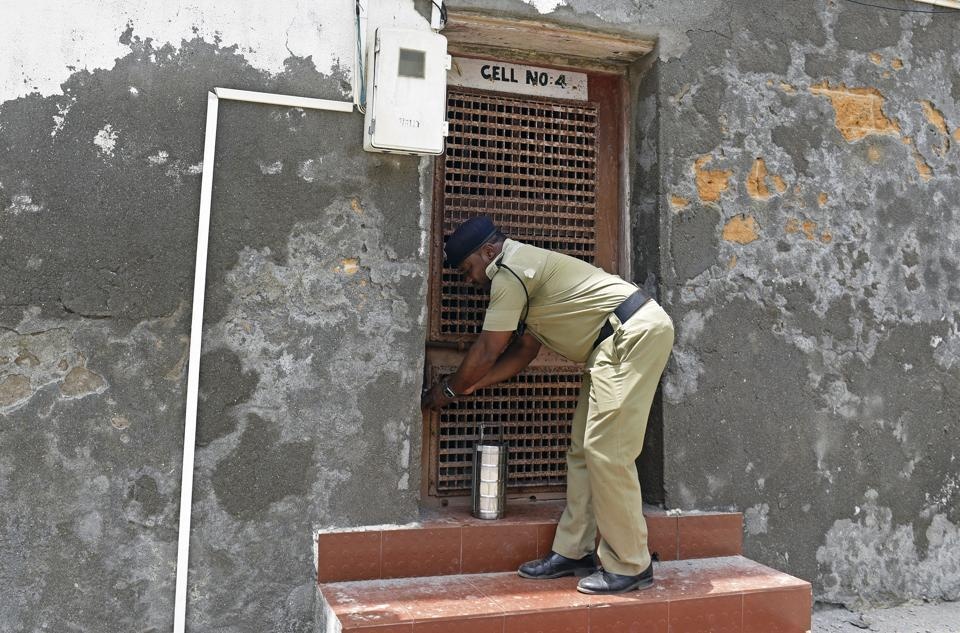 Deepak Kanji, who was arrested in December last year, has his case pending in Diu Sessions Court. The other nearest prison is 100km away in Amreli where other inmates were transferred post-conviction.
Hemant Kumar, the Collector of Diu told The Quint, "The Diu Sub Jail was designated long back and the expenditure on one prisoner exceeds Rs 32,000. It goes into lakhs per month as there are 5 guards and an assistant employed to watch over him."
The next time you are in Diu, visit this interesting fort.
Photos: Satyabrata Tripathy / HT Photo, Wikimedia Commons.