Vaikom is situated in the northwest of Kottayam district in the state of Kerala, India. The town is also noted for its role in the Indian independence movement for being the venue of Vaikom Satyagraha, a civil rights movement aimed at securing freedom of movement for all sections of society through the public roads leading to The famous Shiva temple situated here.
Vaikom Village Life Experience Tour by Tech Travel Eat
Vaikom was believed to be a part of a kingdom called Venmalanadu in the past. When Venmalanadu was split into Vadakkumkoor and Thekkumkoor, it became part of Vadakkumkoor dynasty. Later in 1742, it became part of Travancore when the then Maharajah of Travancore, Anizham Thirunal Marthanda Varma, annexed Vadakkumkoor to his kingdom.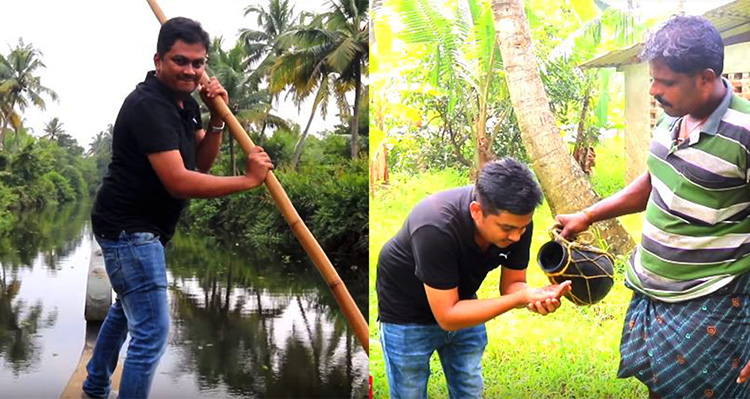 The Vaikom Shiva Temple, known as Thekkan Kashi (Southern Kashi), is the heart of the town, and is remarkable for the Vaikom Ashtami celebrations during November. It is notable as the venue of the Vaikom Agitation for achieving for the lower castes the right to walk on the roads surrounding the temple. One of the most popular temples in Kerala dedicated to Lord Shiva, it was built in 1594.