The Kerala State Road Transport Corporation (KSRTC) has included superfast and fast passenger services from Monday onwards, on its reloaded online portal, that has become a hit among commuters.
"We've included a total of 114 superfast and 39 fast passenger services in which passengers can now reserve tickets online. As of today, a commuter can book tickets on a total of 222 services that include 10 Volvo, 50 Deluxe and 48 super express services," said R. Prithviraj, coordinator, electronic data processing centre..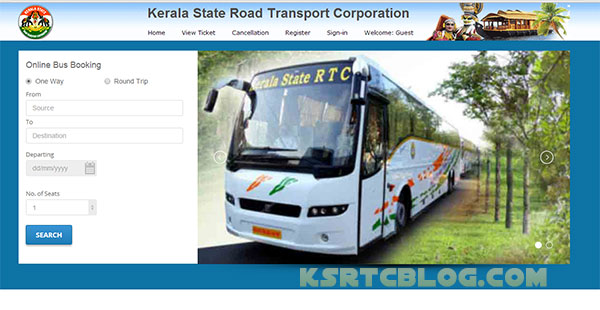 Ever since launching the reloaded reservation site 'Saraathi', over 12,000 people have made use of the facility in two weeks with the KSRTC raking in Rs 60 lakh.
The new portal, which uses a new software application developed by Keltron, offers advanced facilities like live reservation status, option to choose seats and acceptance of internet banking, credit cards and debit cards of all banks.
"Commuters receive SMS tickets and can book tickets using guest user. We're also planning to increase the capacity of the host server. After the new features were included, the response of commuters to the Bengaluru Volvo services too has increased unlike what it was when we initially launched the service," the official said.
"The new site has fare stages from all stops unlike in the past when we had to pay the full amount even for boarding in at mid-point. Hence more folks like me started using the comfortable Volvo buses", said Prasanth Nair, a techie based in Bangalore who hails from Ernakulam.
Click here to find the List of KSRTC Buses with Online Reservation: 
News: Deccan Chronicle