This Indian woman backpacked across Europe with her one-year-old daughter!
Backpacking is something we associate with youngsters who love to explore offbeat destinations without spending too much and wander around without much of a plan depending on where the journey takes them along. Motherhood on the other hand, is something that makes one responsible and is extremely demanding especially the initial few years when your baby needs constant care. However, we have one story that combines the two: a mother backpacking with her one-year-old baby across Europe! And if you thought it is probably a firang or someone settled abroad, this story is of an Indian woman originally from Guwahati. Meet Deenaz Raisinghani, who broke stereotypes with this trip and proved how motherhood does not mean you give up on your travel plans. Here's her story.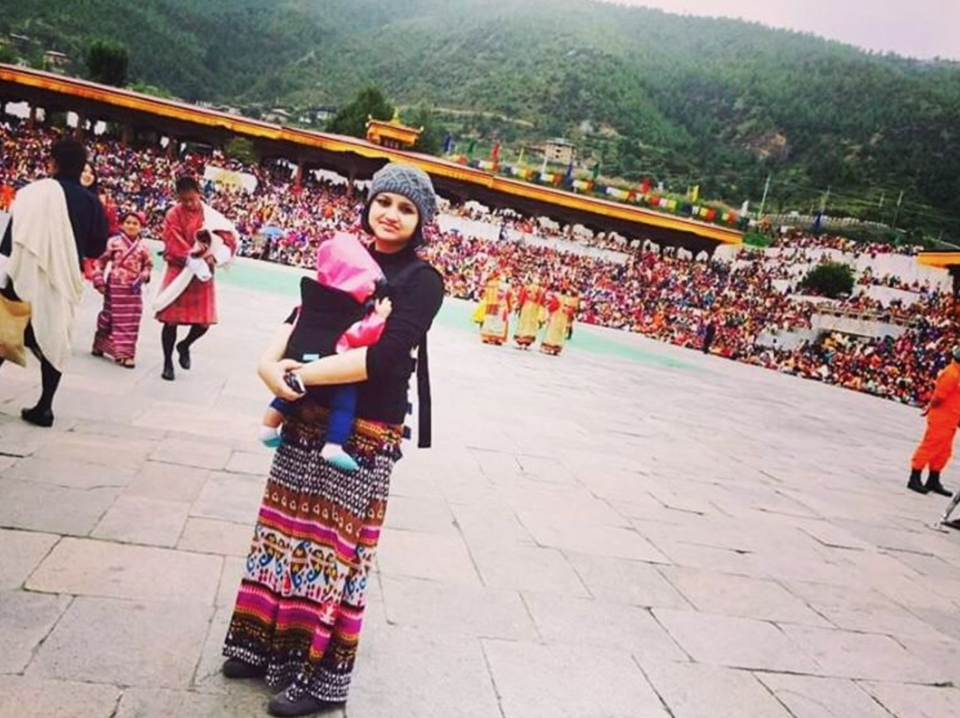 An avid traveler, Deenaz and her husband love to go backpacking and exploring new destinations on a budget. The couple is a lifetime member of the Hostelling International Community and often take trips. It was Deenaz's dream to go backpacking with her baby and share special moments with her in exotic locations rather than her home. And so, when she gave birth to a baby girl in 2015, she decided she would try and make her dream come true. When their baby was only seven months old, the couple took their first major trip to Bhutan. The peaceful mountain country which shares its borders with India is a one that is perfect for backpackers as it is not very expensive. Deenaz even trekked to Tiger's Nest Monastery which is at an altitude of 10,240 ft above sea level with her daughter tucked on her back. After this experience, the couple further decided to take a trip across Europe along with their newborn. On their trip, they planned to cover seven countries in the most economical way possible. It was Deenaz who wanted to take this trip before her daughter turned two and she made sure it happened even if there were a few obstacles.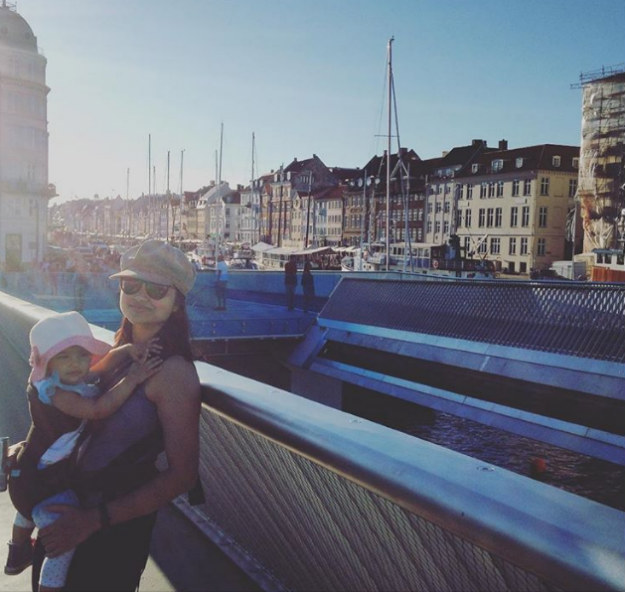 In July 2016, the couple along with their tiny tot left for Europe after booking train tickets using Eurorail. In order to see more in less, the couple booked accommodation in youth hostels instead of hotels. They even decided to travel using only public transport despite the fact that they had a baby on board and had to carry their luggage along when they moved from one country to the other. However, they decided to keep going. Deenaz is married to an Indian Army officer who had to leave for his duty after a few days of their Europe backpacking trip. However, she decided to continue the journey with her daughter as it was her dream after all. The mother and baby still stuck to their plan of only taking public transport and staying in hostels or bed-and-breakfast places. Their itinerary consited of Delhi to Istanbul to Stockholm, Helsinki, Oslo, Copenhagen, Paris, Tubingen and Berlin.
Having a baby on a trip means a number of food restrictions, a baby bag, diapers, stroller and so much stuff to tag along wherever you go. But Deenaz defied odds, she carried just a rucksack, a stroller and a few baby essentials. She fed her daughter fresh street food that she consumed and surprisingly, the baby did not face any problem whatsoever. She happily ate different cuisines that her mother tried and not once did she have an upset tummy. Along the way, they made so many friends who adored her baby and were extra-sweet because of the cute angel along with her. The mother-daugher duo were right on track and did not end up spending any extra money than their set budget. In fact, after she got back, she realized she had not used her emergency 100 Euros and the couple had a good laugh of how they could have spent it. From museums to sightseeing attractions to local cuisine, Deenaz explored the wonders of Europe with her daughter in tow and had a wonderful time that she will cherish for the rest of her life.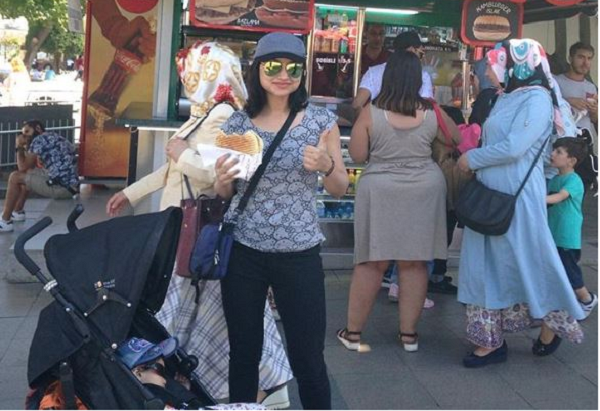 Deenaz's husband left in the last leg of the trip but she continued exploring on her own. She covered Berlin, Hamburg, Cologne, Frankfurt before coming back to Delhi. She had a backpack with her and her baby on her chest and still took trains and stayed in hostels. She covered a lot of her sightseeing on foot with her baby in the stroller. Many youth hostels had clean kitchens where she cooked meals for herself and the baby and also befriended many locals. Sleeping together in dorms on bunk beds was another new experience for her daughter.
Throughout her journey, Deenaz met many other backpackers but she seldom spotted any solo mom with her baby. After this trip, she wants to urge other mothers also to do the same for building not just their confidence traveling in a foreign country but also of the baby who will adjust to different sights, smell, food, locals, etc if you put them in such a situation. She had an absolute blast in this trip and wants others also to have such an experience and make sure their baby grows up being a global citizen than just being restricted to their own country. Deenaz sure is an inspiration to different kinds of travelers be it backpackers, solo female travelers, single mothers and Indian women in general. Her absolute will to travel is remarkable.