A guide on reserved seats to make bus trips enjoyable
Disputes over seats reserved for women, elderly, differently abled and other categories often take the pleasure out of bus journeys. Bus staff and co-passengers are in many instances helpless when fights break out over the issue.
Onmanorama presents a ready reckoner on the seats reserved for various sections of passengers to clear the air on the contentious topic and facilitate an enjoyable trip.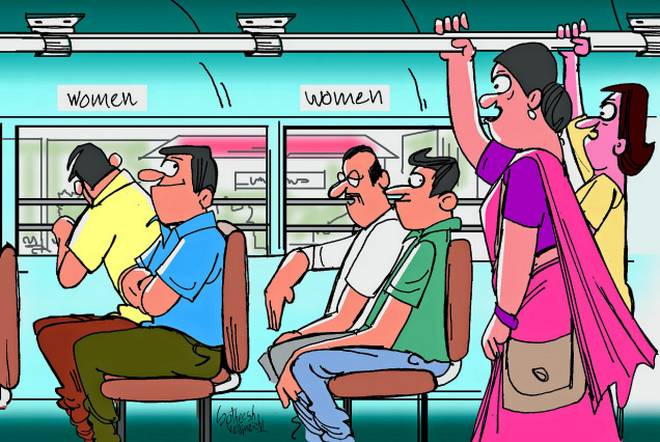 Reservation categories
• Differently abled passengers: 5 per cent (Two seats)
• Visually handicapped: One seat
• Senior citizens: 20 per cent seats (Two seats each for men and women)
• Women: 25 per cent (Of which 5 per cent is for women with infants)
• Pregnant women: One seat (Reserved in all private and KSRTC buses. The Kerala Motor Vehicles Act was amended following a directive of the Human Rights Commission for the purpose)
For the regular write up "Streekalkku Munganana" It stated that if women did not occupy the reserved seats at the start of the journey, the places were allotted to men. If any women boarded the bus during the course of the journey, the men were expected to vacate the seats.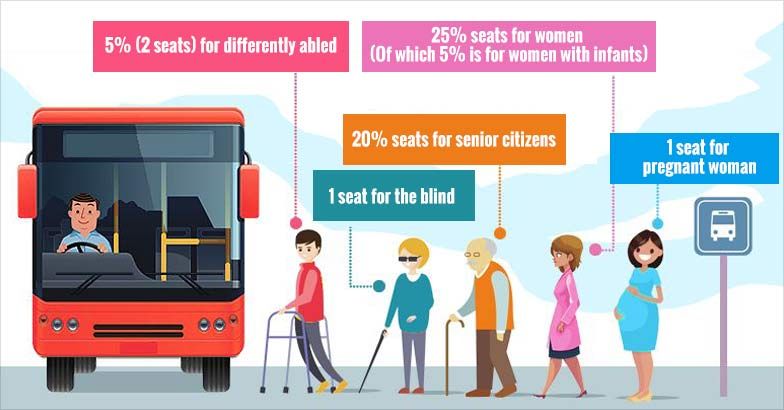 One fourth of the seats in a bus, with the exception of seats for driver and conductor, , are reserved for women – 11 seats in a bus that has 48.
Concessional travel
• The following sections of passengers can avail concessional travel in the state:
• Freedom fighters and their widows.
• Visually handicapped.
• District and state-level standing council legal advisor.
• MLA, MP, ex-MLA, ex-MP.
• Arjuna and Dronacharya Award winners.
• Kabir Award winners.
• Present and former members of governing councils.
• President and secretary of recognized trade unions.
• Students up to plus-two level.
• Permanent and temporary staff as well as pensioners, subject to conditions.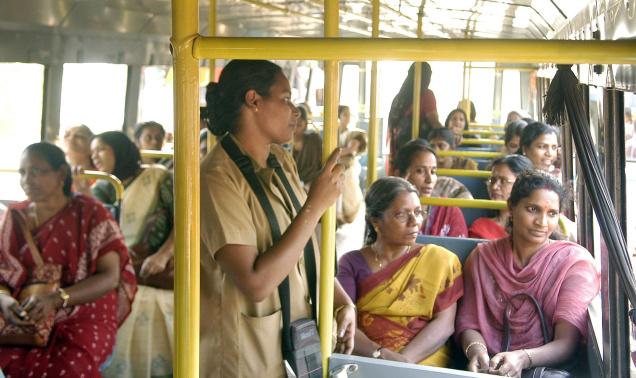 Disclaimer: Kindly avoid offensive, derogatory, unlawful and lewd comments while responding to reports. Such comments are punishable under cyber laws. Please keep away from personal attacks. The opinions expressed here are the personal views of readers and not that of Aanavandi Travel Blog.