Experience & Rejuvenate Real Ayurveda from Santimandiram Ayurvedic Hospital, Kottayam
SANTHIMANDIRAM AYURVEDA HOSPITAL is a Gov: of Kerala approved ayurveda hospital in Kerala with GREEN LEAF Certification which is also approved by the Department of Tourism Kerala functioning at Manganam in the famous town of Kottayam, represents a happy blend of tradition and modernity.
Located in luscious sylvan surroundings and splendid ambience and housed in a posh, neat clean and spacious building, it provides excellent treatment with quality medicines prepared on scientific basis without in any way diluting or compromising the basic tenets and traditions of the ancient system.
Our services cover the entire spectrum of healing process and have won the approval and appreciation of the discerning public of Kottayam within an incredibly short time. The credit for this goes to the Research using of the Hospital and the doctors and therapists whose sense of commitment and devotees have brought about such a happy consummation.
AYURVEDA represents the fruits of the disinterested labours and insights and intutions of sages and seers whose sole aim was to make the human race happy by the striking at the roots of diseases and ensuring peace and security in world. It is our humble aim to make a genuine ADOBE OF PEACE.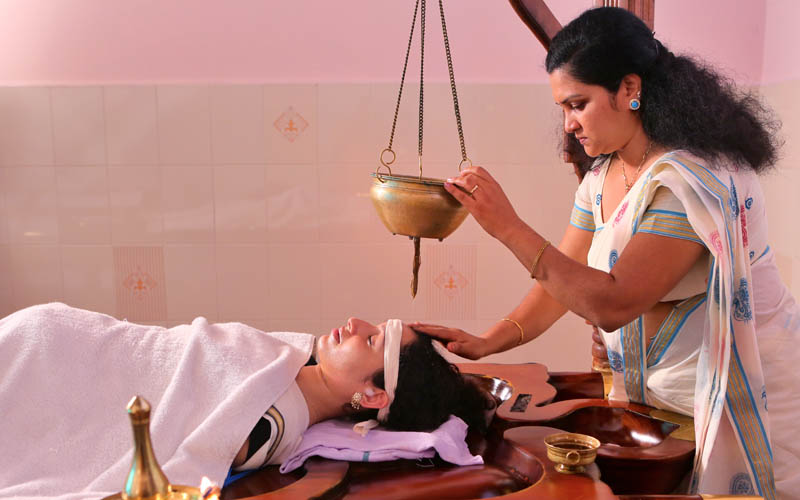 Despite this traditional feel, the building has been renovated to provide the residents with all the modern amenities like luxurious furnishings, attached bathrooms, air conditioners, speciality treatment rooms, recreation rooms etc.
Spread across 4 acres of land the SANTHIMANDIRAM compound boasts of tall trees, sprawling lawns with a distant views of paddy fields. It is very tastefully furnished, superbly maintained, and it has all facilities for comfortable stay with multi star comforts, good vegetarian food and authentic ayurvedic treatments.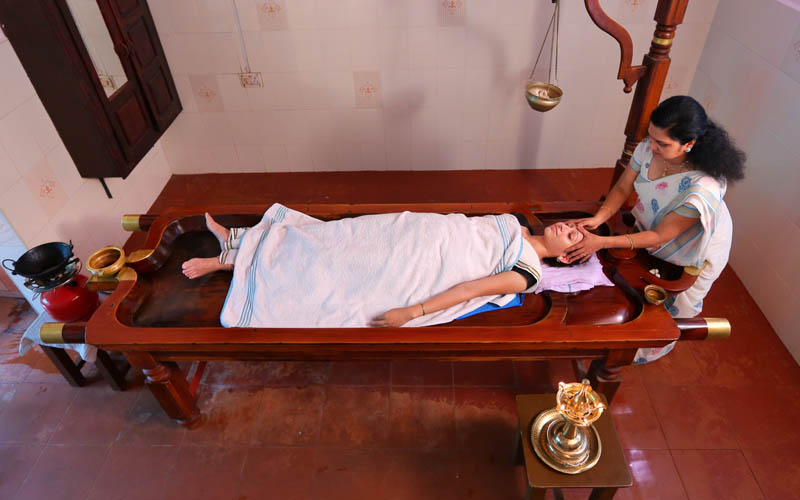 CONTACT DETAILS
Santhimandiram Ayurvedic Hospital
Manganam PO,Mandiram Jn
Kottayam, Kerala
+91 90484 55552
+91 99617 10744
WORKING HOURS
Sat & Sunday :
8am – 10pm