Coral Island Pattaya – Under Sea Walk, Parachute Ride – Tech Travel Eat Thailand Series Part 5
Koh Larn (aka Coral Island) is a group of small islands located a few miles off the coast of Pattaya. The island offers activities such as parasailing, jetski, underwater sea-walk and snorkelling.
The serene surroundings, crystal clear water, beautiful beaches and extensive coral is what marks the beauty of this island. You can sit back and enjoy the calmness of the beach while sipping some cool Coconut water and getting your feet massaged!
About four kilometres long and two kilometres wide, Ko Lan is the largest of the "near islands" off south Pattaya, at the southeast end of the Bay of Bangkok, and on the east side of the Gulf of Siam. Administratively Ko Lan belongs to the Amphoe Bang Lamung, Chonburi Province.
It is an island of hills covered with low tropical forest. A Buddhist shrine is located at its highest point, 180 metres above sea level. The island has two small villages, Ban Ko Lan and Ban Krok Makhan, where there are lodgings and restaurants. Ferries connect Ko Lan to the mainland.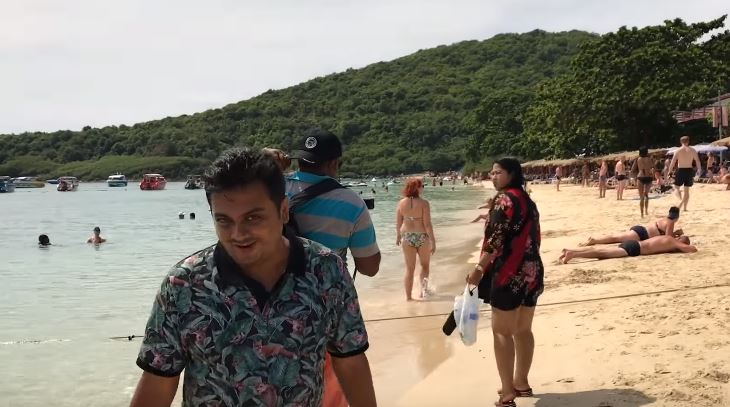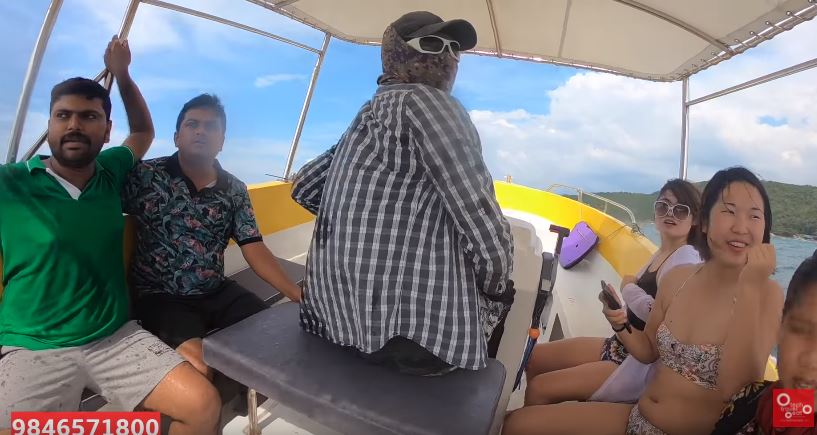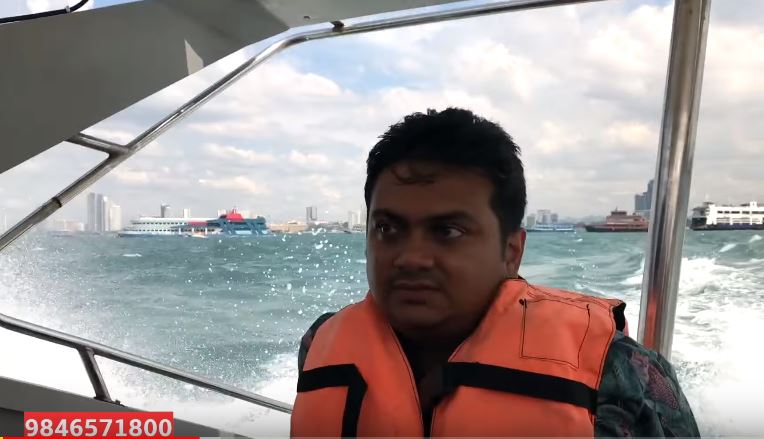 Most of Ko Lan's beaches are on its west side. Most visited is Tawaen Beach, where there is a small harbor. The beach is lined with small tourist shops and restaurants. Other beaches are Tonglang Beach, Tien Beach, Samae Beach, and Naon Beach.
Ko Lan is inhabited by about 3,000 residents in 1,000 households, mostly clustered around the ferry pier.
During low season, Ko Lan attracts about 3,000 visitors a day. In high season, as many as 20,000 people daily visit. In addition there are up to 8,000 permanent residents and workers on the island. They generate about two million baht in daily income. They and the island residents also generate about 50 tonnes of solid waste per day, mostly waste from food and plastic containers, foam and glass bottles, but Pattaya City authorities are only able to remove 20 tonnes per day. Pattaya City has no landfill of its own. It transports all of its waste and that of Ko Lan to a site in neighbouring Saraburi. The remaining daily 10 tonnes of refuse on Ko Lan is building up at a 12 rai sized dump site in the island's centre. Plans exist to build a garbage recycling and separation plant by 2016.