Train travel with your own bedroom in these luxury Indian saloon coaches
Long-distance rail travel needn't always be a drag on your body and nerves anymore. This is because the Indian Railway Catering and Tourism Corporation (IRCTC) is offering a luxurious ride to the 'aam aadmi', with the recent launch of swanky saloon coaches.
Earlier, the saloon cars were reserved for the railway officials.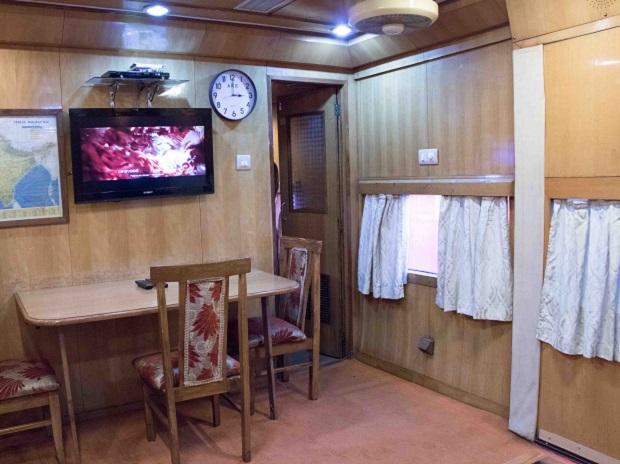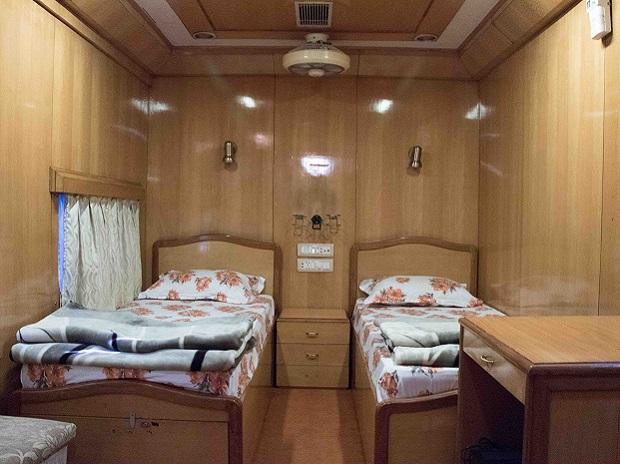 What is a saloon coach?
It's a specially designed rail coach with two air-conditioned spacious bedrooms with attached bath, a dining-cum-hall and a kitchen. The first saloon car service facility had been availed by the six customers of a private tour company. The coaches were attached to the Jammu Mail at the Old Delhi Railway Station.
"This will be an all-inclusive tour where guests will be offered all the comfort of a hotel. Exclusive staff will be available for services on board. Railway also provides one AC attendant and one saloon attendant for ensuring hassle-free travel," IRCTC said.
Customers are allowed to make their own catering arrangements as there is an attached kitchen available in the saloon coach. Railways may charge extra for the valet services in future.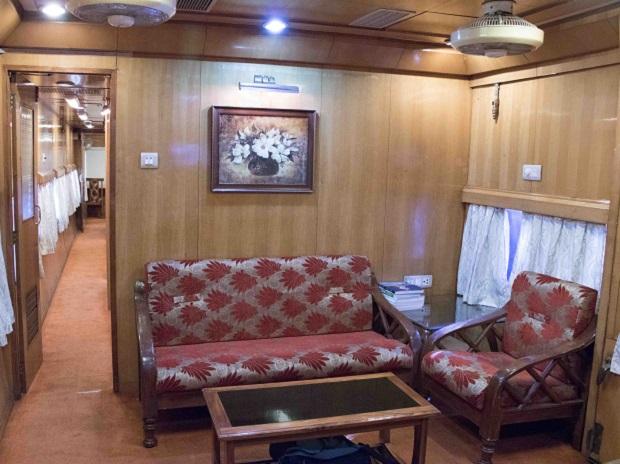 How to book this luxury service?
You can book the saloon service on the IRCTC website.
Cost: A saloon can perfectly accommodate six passengers for four to five days. However, you have to pay a hefty amount to avail this luxury service — the ticket is equivalent of 18 first class fares for the same destination in the scheduled train.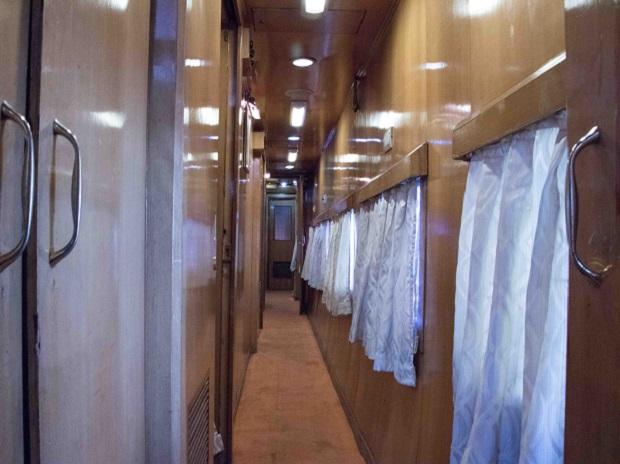 "We have allowed saloon to be booked by any passenger. It would be added as an additional coach to the existing mail/express train on demand after paying the prescribed rate," a senior Railway Ministry official said.
The Railways has a total of 336 saloon cars, of which 62 are air-conditioned. These luxury saloons can be attached to all scheduled mail/express trains across the country, according to a senior official of Indian Railways. The Rajdhani, Duronto, Shatabdi and Gatimaan have been exempted from this.
The cost of chartering this saloon coach is around Rs 200,000, IRCTC said. The aim is to increase revenue while adding great comfort to the journey.