This 22-year-old went solo bagpacking without spending a single rupee
Travelling solo seems to be among the hottest social trends worldwide these days. But what if you were told to head out on your lonesome adventure around the globe without so much as a penny in your pocket? Vimal Geethanandan, a.k.a. Inspiring Wanderer, did just that. And in doing so, his aim was "to inspire people that anyone can live their dreams, no matter what. That's my only goal. I did want to travel for one-and-a-half year at least but my family decided to shift to Bangalore so I returned in nine months." Geethanandan started out with his journey on 1 July 2016 and was able to explore 11 states, including six states of south India, Maharashtra, Meghalaya, Assam, Nagaland and West Bengal, before heading back to his home in March of this year.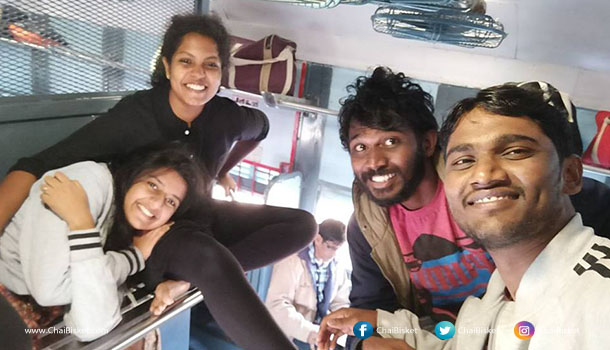 Kumar believes that travelling is the best exercise for anyone who is looking to gain some life experience, and the more challenges you pose for yourself as a traveller, the better.
He says, "Life is a learning curve for me and travelling is the best teacher. Though everything teaches you something, every single day you can learn something, the learning curve is humongous during travelling. So I choose travelling."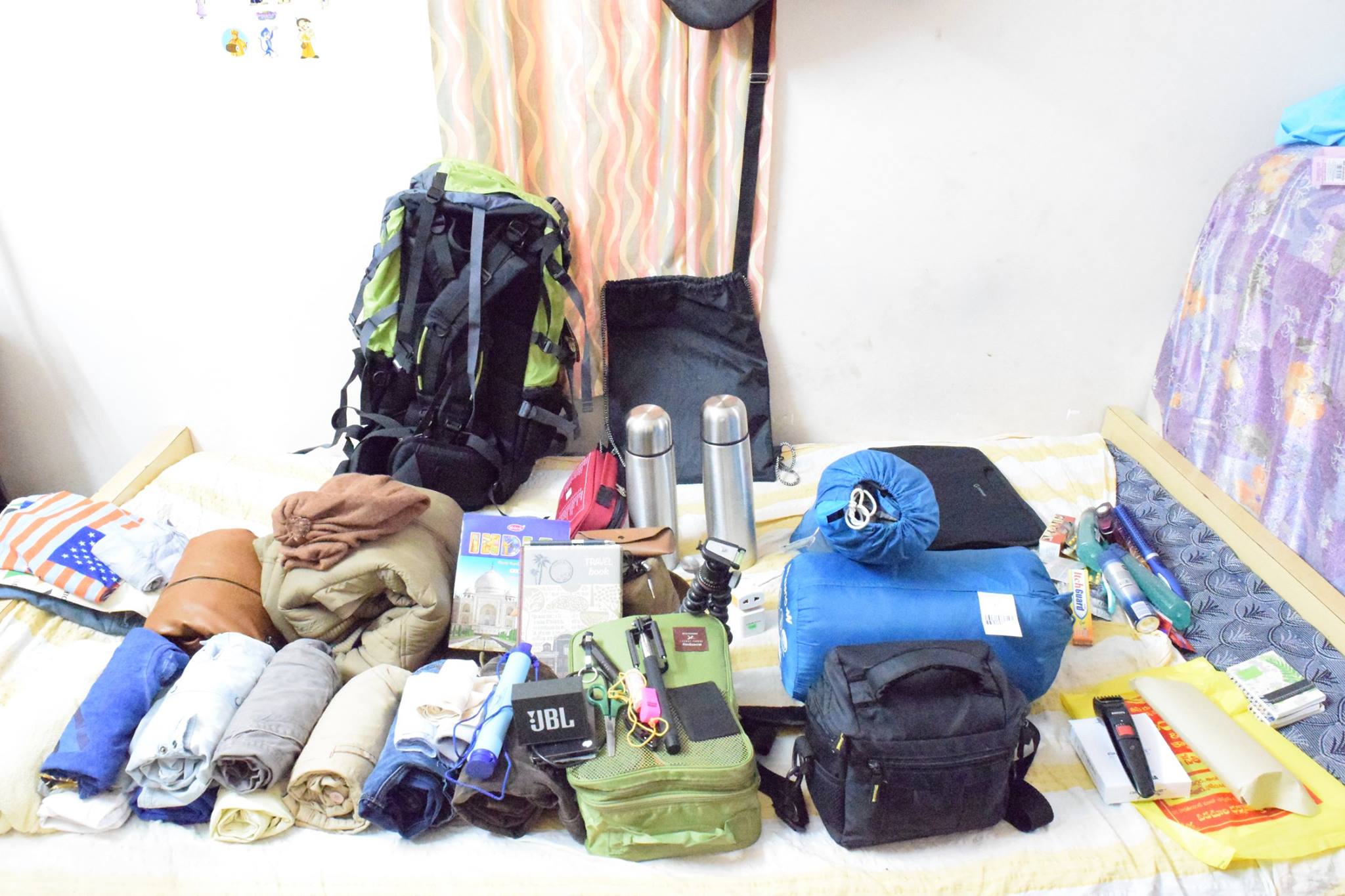 Once a motivational speaker, Geethanandan also elaborated on his choice to set out without a single rupee on him. He says, "I used to give talks when I was in college about following one's passion and dreams, living a life you always wanted to live. But there were a lot of questions on how. Why would they believe me, anyway? I wanted to be a standing example. I wanted to show anyone can live any dream, no matter what. So I chose travelling without spending a rupee and I did it."
With only three set of clothes, a sleeping bag, a tent and some electronic items including his laptop, smartphone, and a camera, the journey for Geethanandan was a test of his "survival instincts". "I had this huge belief that I'm going to survive somehow. See, we are all animals. Animals have this survival instinct inbuilt. I believe this to the core. Also, I believe humans are good. I'm going to get help. I had this huge positive energy flowing in me. Also, I believe if you really want something the universe will help you. In my case, it did," he says.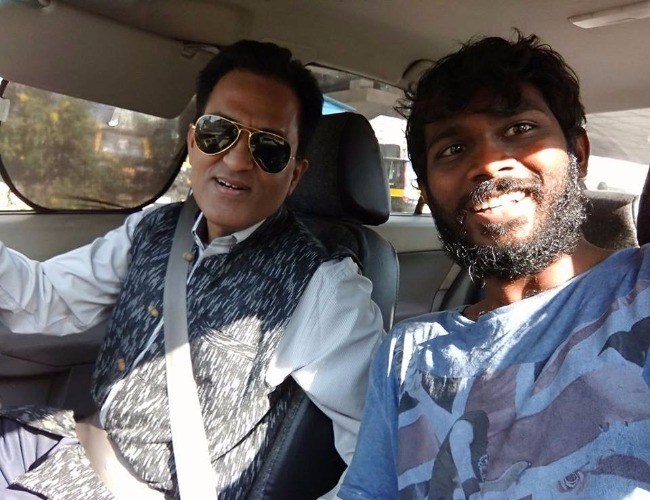 When asked about all the mental and physical preparations he went through before charting out into the unknown, he merely says, "To be frank I gained some weight during the journey."
"I had this huge belief that I'm going to survive somehow. See, we are all animals. Animals have this survival instinct inbuilt. I believed this to the core. Also, I believed humans are good. I'm going to get help."
Deterred by no apprehensions whatsoever, Geethanandan says that he was sure about surviving the journey till the end. "Yes, there was a lot of excitement, there was this feeling I can't put into words. I did have fear, I won't lie. But I believe fear won't kill you, it just reminds you that you are a human being and it pushes you forward."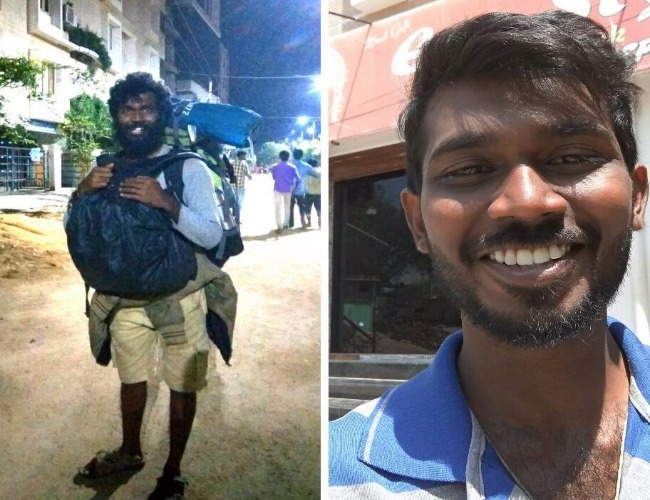 The 22-year-old wanderer recalls that not everyone believed that he would be able to make it to the finish line. He confides in us that some of his friends even thought he would be back in a day or two. He took it all in his stride.
As far as his family—his mother and a younger sister—was concerned, Geethanandan had full faith in them, and they in him. He says, "I just have my mother and a younger sister. I was always a weird kid. I started taking tuition classes when I was in tenth standard. I fell in love with writing, music in 11th and 12th. I wrote a few songs, dialogues and scripts for some short movies etc. So my mom believed I can survive somehow. Other members of my extended family obviously didn't understand what I was doing. After a few months they did understand, but they were not really happy."
Throughout the nine month span of his travels, Kumar claims he never slept on an empty stomach. And as for his over experience, Geethanandan requires a ready access to superlatives to describe that. It was overwhelming, to say the least. Reaffirming our faith in humanity, he recalls some of the most extraordinary instances he went through. He says, "There were instances when I was given a ride on buses, trains by unknown people who hosted me in their homes, and fed me. All this had a great impact on me."
He continues, "Once I was hitchhiking to a place called Lambasangi. I hadn't had food since morning. It was 3 p.m. I was hungry. I had made this decision when I was starting that I would never ask anyone anything, so I didn't. When I felt I couldn't move anymore, I saw a small shop which was closed with a sitting area. I started to walk towards it. Suddenly two guys in a motorcycle stopped me and asked me where I was going. I told them, I'm a traveller, going to Lambasangi. They asked me whether I'd had food. I said no. That I'll manage somehow. What they did next is, they just took two rusk packets, gave one to me and left. I don't remember their faces, don't know their names. I just sat at the same place, ate and looked on my right, found a water pump, drank water and kept moving."
On being questioned about the biggest takeaways from his long journey, Geethanandan says, "Every single thing is a great learning experience to me. But there are certain beliefs that became strong. One such belief is that everyone has a story to tell, we are all made up of a bunch of stories. So there is no reason to judge at all. Also travelling taught me to respect other people's perspective. There is no right or wrong, it's all about perspectives."
When asked about the challenges he had to face on his travels, Geethanandan explains that the most difficult part was travelling to places where he knew no one. He says, "When you travel like this, almost every single day is a challenge. But there were instances where I was heading to a destination where I knew no one. I didn't know how I was going to get a place, food to eat. Those instances were scary and challenging. There were a lot of such instances."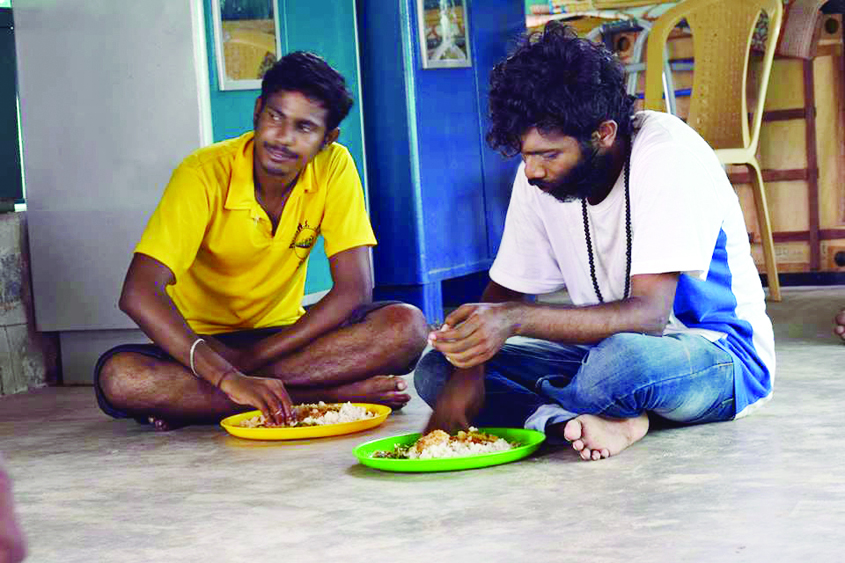 Now, in a spirit of gratefulness, Geethanandan intends to offer hospitality to fellow travellers he happens to meet. "Now I'm on this journey of giving back. In the first phase, I'm inviting travellers to come to my home to enjoy my hospitality. In the second phase, I may start some social enterprise to have a greater impact on society. I sincerely don't know what I'm going to do. But it's exciting. Life is a journey, and I'm a traveller," he adds, signing off.
© Bulbul Sharma