THINGS TO KNOW – 20 INTERESTING FACTS ABOUT KERALA
Kerala, a state on India's tropical Malabar Coast, has nearly 600km of Arabian Sea shoreline. It's known for its palm-lined beaches and backwaters, a network of canals. Inland are the Western Ghats, mountains whose slopes support tea, coffee and spice plantations as well as wildlife. National parks like Eravikulam and Periyar, plus Wayanad and other sanctuaries, are home to elephants, langur monkeys and tigers.
1. The state was declared 'one of the ten paradises of the world' by National Geographic
More than 10 million tourists visit Kerala annually, to experience the viestas of backwaters, lagoons and what-not.
2. The art of Ayurveda is an established practice in the state. From treatments like 'uzhichil' and 'pizhichil' to curing illnesses like arthritis to beauty massages for the skin and hair; there is no place better than Kerala to seek the benefits of Ayurveda.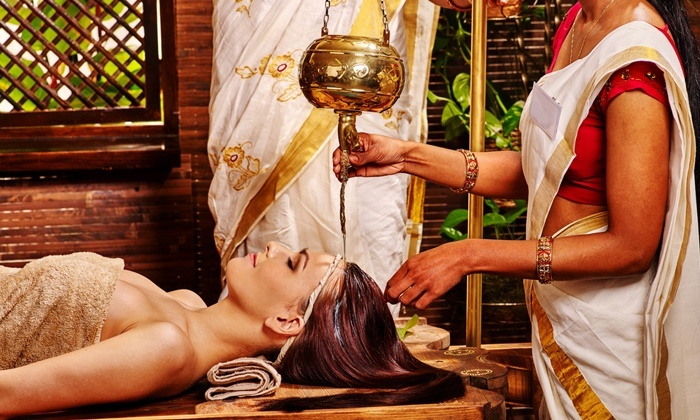 What's more? It is said that Kerala is the only state in India where Ayurveda is still a mainstream medicine.
3. The diversity of natural herbs available in Kerala is stupendous. Ashwagandha, Amalaki, Katphal, Brahmi, Bharangi, Yashtimadhu, Sankhupushpam – to name a few. Turmeric, Cinnamon, Keezharnelli (Phyllanthus Amarus), Kilukiluppu (Crotalaria Retusa Linn), Koduveli (Plumbago Zeylanica Linn) and many more are the ones available with medicinal values.
4. The highest number of festivals are celebrated in Kerala. And also that, you are likely to find a temple, mosque or church around every corner in the state.
5. Highest social indicators. Kerala has the highest sex ratio, lowest population growth rate, highest literacy rate, highest life expectancy and the highest Human Development Index (HDI) among the other states of India.
6. First Rainfall in India : Kerala receives the first rainfall of the mainland of India. The south-West Monsoon knocks the land of Kerala every year usually on 1st June. It arrives in Mumbai approximately 10 days later while it reaches Delhi almost by the end of June and covers the rest of India by mid-July.
7. Kerala and Elephants : Kerala has more than seven hundred elephant in captivity. Most of the elephants are owned by temples and individuals. They are mainly used for religious ceremonies in and around the temples. Elephant is featured on the emblem of the Kerala State and also the state animal of Kerala.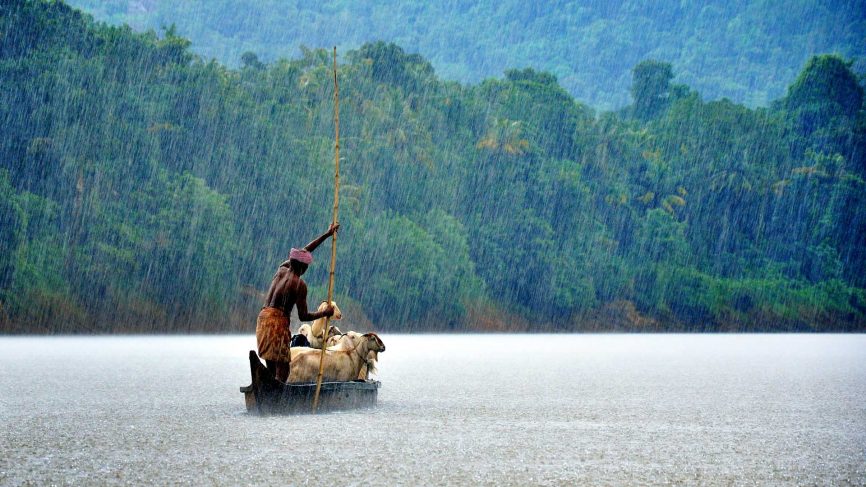 8. One of the world's largest rubber producer. India is world's 4th largest natural rubber producer country of which Kerala accounts more than 91%.
9. Least Corrupt Indian State : Kerala is the least corrupt Indian state as per Transparency International survey.
10. Malayalis are said to have the highest life expectancy. : Considering the clean and green state of the state, it is no surprise that the state's average life expectancy is 74 years.
11. First mosque in India : The Cheraman Juma Masjid is a mosque in Methala, Kodungallur Taluk, Thrissur District in the Indian state of Kerala. Built in 629 AD, it is the first mosque in India built by Malik Deenar.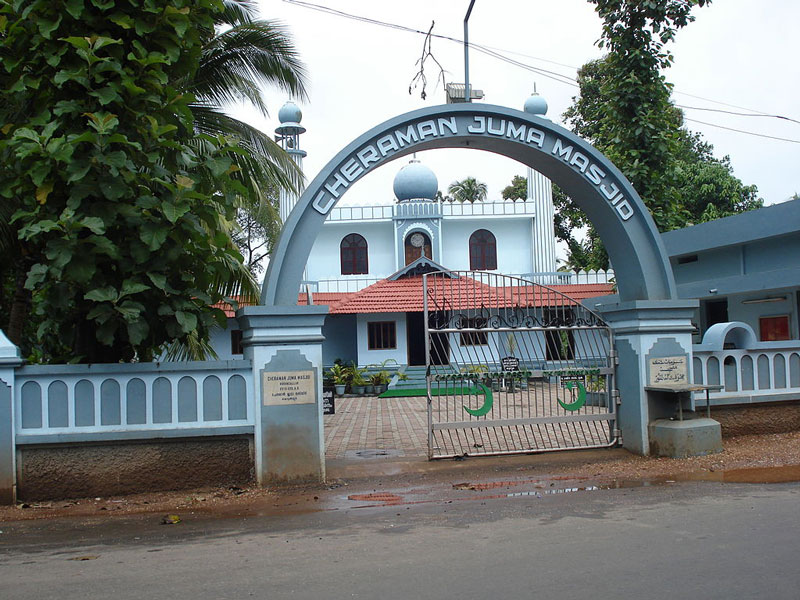 12. First church in India : St. Thomas Syro-Malabar Catholic Church, Palayur is located at Palayur (also spelt Palayoor), in Thrissur district in Kerala on the west coast of India. According to tradition, it was established in 52 AD by St Thomas, one of the twelve apostles of Jesus Christ.
13. First synagogue in India : The Paradesi Synagogue is the oldest active synagogue in the Commonwealth of Nations, located in Kochi, Kerala, in South India. Constructed in 1567, it is one of seven synagogues of the Malabar Yehudan or Yehudan Mappila people or Cochin Jewish community in the Kingdom of Cochin.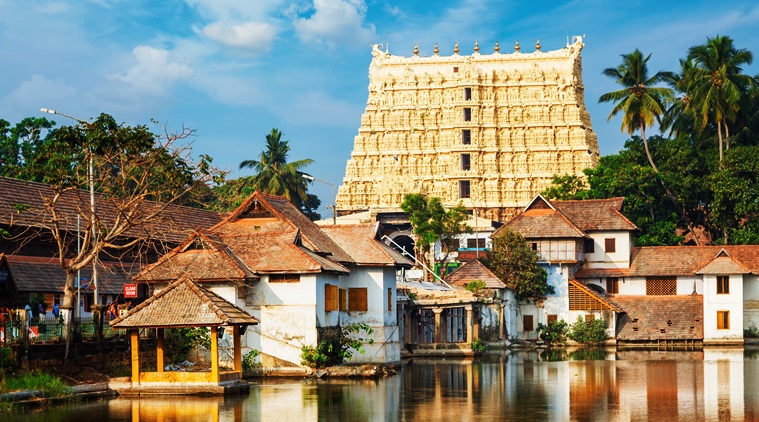 14. Richest temple in the world : Padmanabhaswamy Temple is in Kerala. This is also the richest place of worship in the world of all times with estimated $22 billion worth of gold and jewels stored in underground vaults (not accounting for historical value)
15. The world's largest living teak tree : Located within the Parambikulam Wildlife Sanctuary in the Palghat District of Kerala in India, the largest living teak tree is named Kannimara. The tree is approximately 47.5 m tall and is located at a distance of 79 km from the well known teak forest region of Nilambur, India.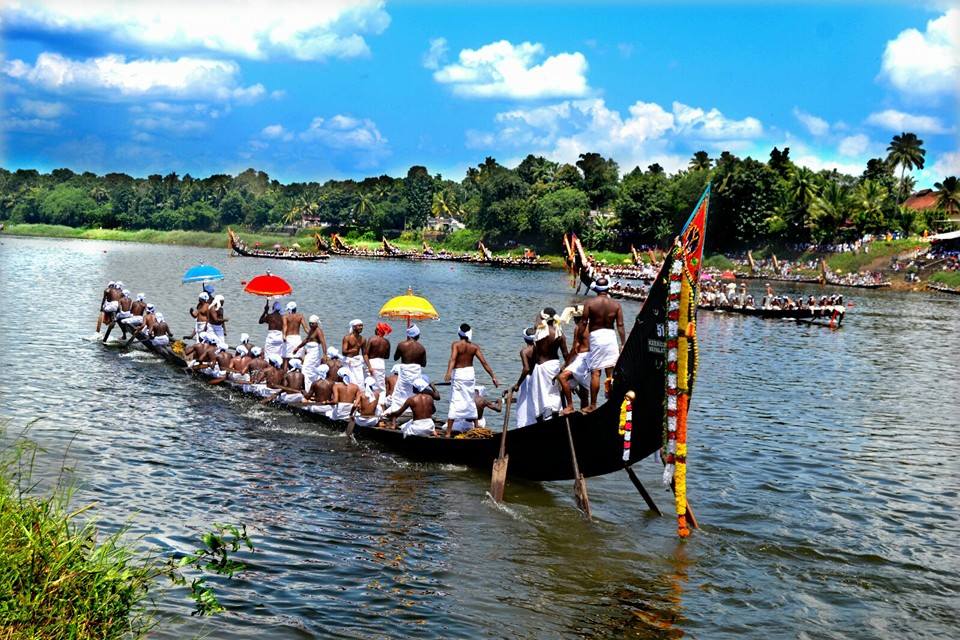 16. First Technology Park in India : Trivandrum(Capital city of Kerala) Techno park is the largest and first Techno park in India. Even though its geographical situated away from downtown trivandrum. There are many multinational companies in trivandrum.
17. Highest unemployment rate In India : Kerala has the highest unemployment ratio in India. Gulf and torusim is the only source of income . Highly educated Kerala people are flowing other places in search of job and recent IT growth is showing a good sign .
18. Highest number of Suicide cases in India : Its quite strange to belive that a state with 100% literacy also has largest number of suicide reports.
19. Same distance of capital city and dubai : Thiruvananthapuram, the capital city of the state, is almost the same distance from Dubai, UAE, as it is from the national capital Delhi. To be more precise, the distance from Thiruvananthapuram to Dubai is 2948 kilometres and that to Delhi is 2885 kilometres. In most cases, the flight times for both are around 4 and a half hours and flight tickets to Dubai are usually cheaper than those to Delhi!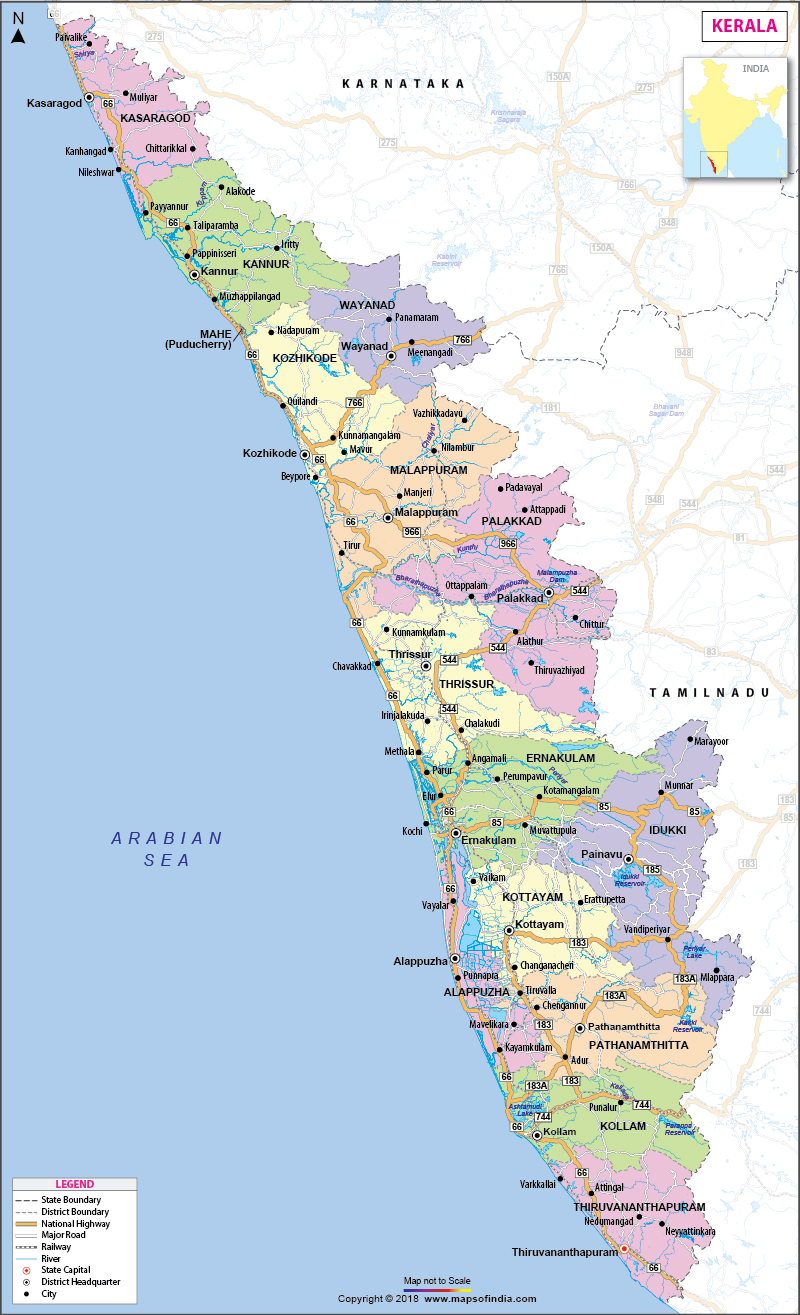 20. Highest Literacy Rate In India : The census of Indian states 2011 reveals that Kerala is the highest literate state in the country with 93.91% of literacy rate. In Kerala Education Is Considered The First And Foremost Priority. The Indian census 2011 state wise shows that Kerala represents the highest sex ratio with 1084 females per 1000 males.