The most expensive car number in Kerala is worth Rs 31 lakhs
Everybody wants a fancy number for their car, bike and mobile phone. While many consider their favourite numbers to be lucky, some opt for popular numbers that appear on brands, movies, tv shows or any other pop-culture entity. However, the obsession with numbers reached a new high in Kerala recently when a man spent Rs 31 lakhs on his car number plate.
By doing so, he became the owner of Kerala's most expensive car number plate. Kerala RTO office recently released their new series numbers that are usually in very high demand and sold through an auction.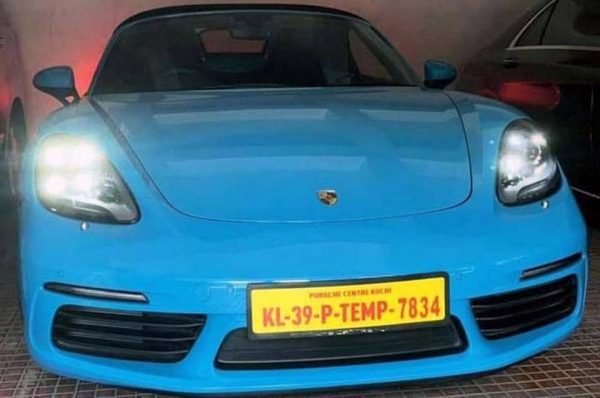 In the recent auction, a Thiruvananthapuram businessman won the bid of Rs 30 Lakh for his Porche 718 Boxster Miami Blue color, which costs Rs 90 lakhs in ex-showroom, and the on-road price is approximately Rs 1 crore.The businessman's name is K.S.Balagopal, MD of Devi Pharma.
In 2017, he paid Rs 19 lakh in an auction for his Land Cruiser's car number. Balagopal is enthusiastic about fancy numbers and always tries to secure the first number in any new series.
This year, he again participated in the auction by paying Rs 1 lakh as a reservation fee.The bid started from Rs 500 and the auction became exciting after a few rounds. An NRI businessman Yousef, stopped his bidding while the price was at Rs 25 lakh after Balagopal quoted Rs 30 Lakh.He won the number KL-01-CK-1 for Rs 31 lakh which also included the reservation fee.
The department officials in RTO told to Balagopal, this is the most expensive car number in Kerala.
Source – Times Now, Marunadan TV.