What purpose do the rings exchanged by loco pilots in Indian Railways serve?
In railway signalling, the ring (A large one made of metal or bamboo with a small leather pouch attached to it. A written communication will be placed in the leather pouch.) is a token — a physical object which a locomotive driver is required to have or see before entering onto a particular section of single track.
The token is clearly endorsed with the names of the section it belongs to. A token system is used for single lines because of the very much greater risk of serious collision in the event of irregular working by signalmen or train crews, than on double lines.
It is a communication link between the railway stations and the stations to the moving trains practised before development of modern communication systems. A railway staff will hold it and stand on the platform.
The engine driver or the guard as the case may be grab the ring from the moving train.
The ring from the previous station would be passed on to the staff on platform in similar way.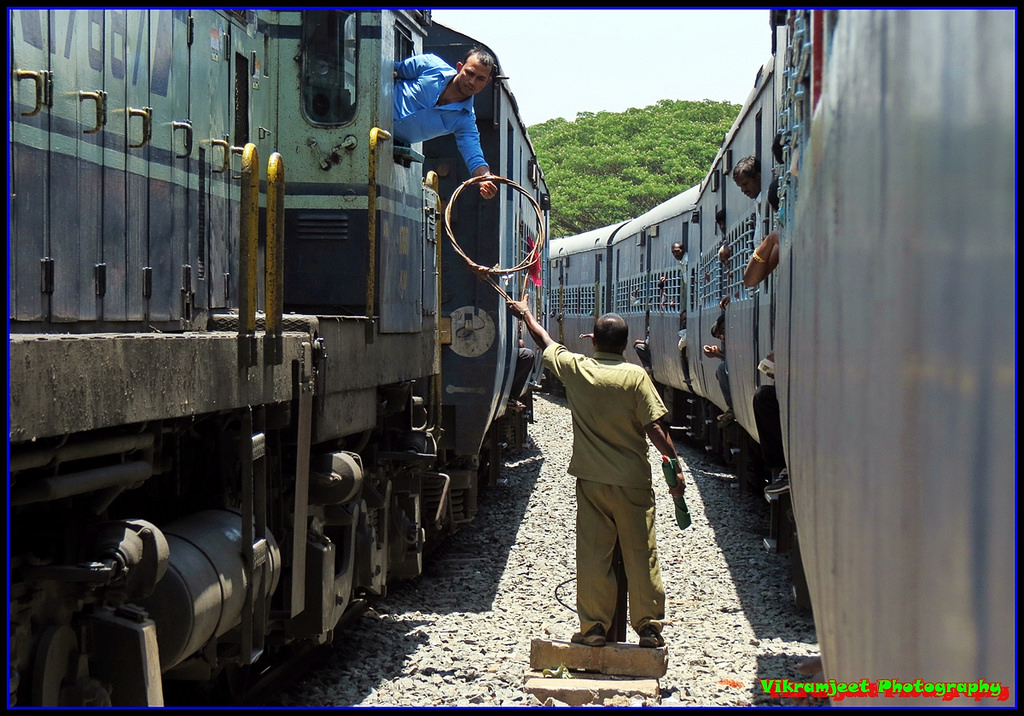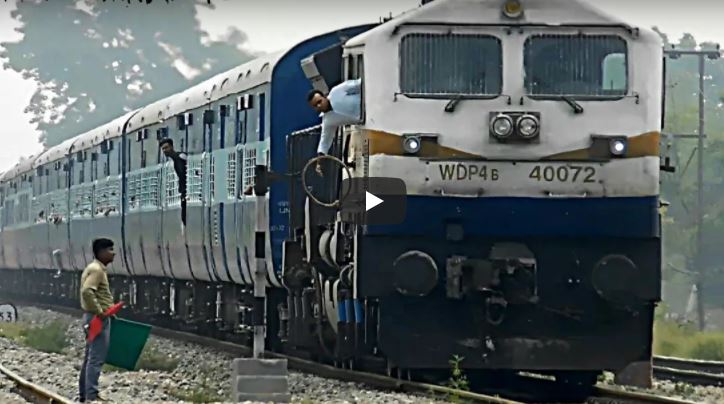 The type of communication will include cautions for slow down in certain sections due to maintenance works and the like.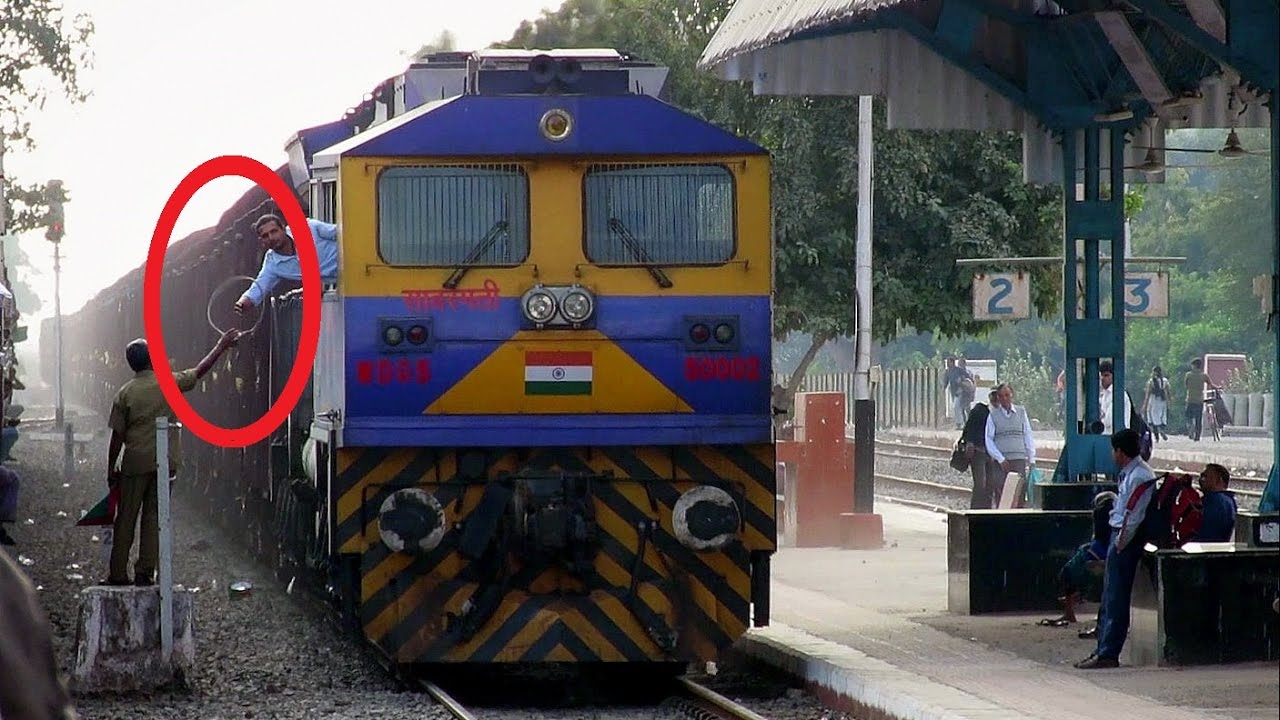 Token or Ring exhange was a gift to Indian railways by the British. It is still in use in some places in South India.