Vistadome, India's First Train With Glass Ceiling, LED Lights And Rotatable Seats
Whenever we think about the Indian Railways and the Railway stations, the usual things that strike our minds include rotten railway tracks, unclean coaches and dirty washrooms. We can't even travel with much comfort in such trains. But now, times have changed and eventually the look of the trains has changed in a drastic way. Railway Minister, Suresh Prabhu had launched a new railway coach namely Vistadome in the country. Vistadome is the newly rolled out tourist coach that had some incredible features.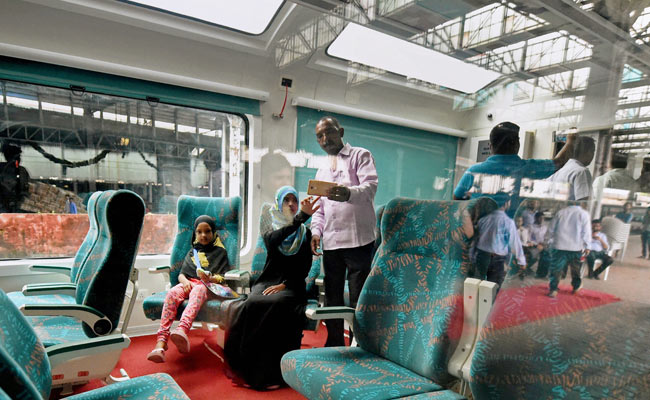 In a bid to turn out the Indian Railways as a phenomenon, the Railway Minister, Suresh Prabhu had initiated a plethora of actions. After a slew of changes, the Indian Railways have become unnoticeable with new refurbishments. We can't even point out any sort of fault or blunder in these latest railways. In the newly launched Vistadome coaches, we can witness world-class technology equipment, extreme hygiene and cleanliness.
With these newly rolled out Vistadome coaches, the passengers need not have to come across several complaints about the trains. Apart from this, the Indian railways have enhanced the responsiveness about the train booking facilities and many other services. Even after providing all these services, it couldn't give adequate satisfaction to the Minister. In order to provide additional enchanting travelling experience for all the users to different locations, the Railway Minister took all essential measures.
The people who had planned to go on a tour to Vizag can now relax on the seats on Vistadome coaches and have a glimpse over the locations through the transparent view. The tourists can view various places like Anantagiri ghat section, Lambasingi, Borra caves and the tunnels along the route through the coach itself.