Train Travels Right Through Hole In 19 Storey Block Of Flats
How would you like to have a train station directly beneath your apartment?
A bizarre video has emerged from Chongqing, China showing an overground railway line which travels right through an apartment block.
CHINESE railway engineers came up with an ingenious solution when asked to build a new line in heavily built-up area of Chonquing — to simply go straight through a block of residential units, The Sun reports.
The monorail line cuts a hole through the 8th floor of the building in the central Chinese city of Chongqing, home to around 8.5 million people.
Astonishingly, noise is not a problem because the train only generates 60 decibels as it moves through the building — roughly comparable to a conversation in restaurant
Beneath the building there is even a small station.
According to local news reports, planners were forced to route the train line through the apartment block due to the mountainous terrain.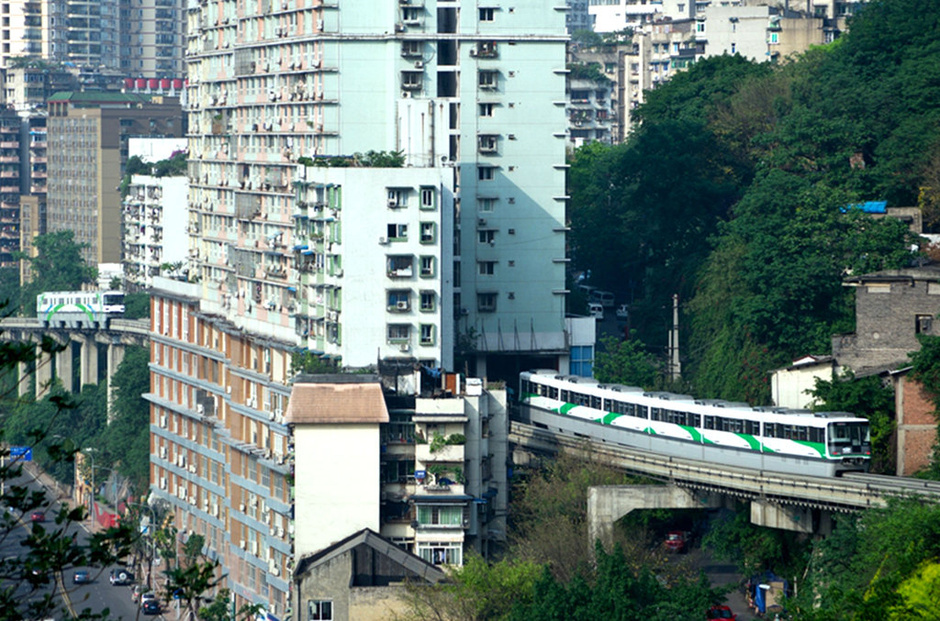 The value of the properties has actually risen as a result of the overhaul because transport links in the area are now much better, authorities claim.
Chongqing is known as the 'Mountain City' because of its soaring skyline of skyscrapers and overcrowding is a major problem.
The block of flats was built at the same time as the railway and even has its own station.
City transport spokesman Yuan Cheng told the Daily Star: "Our city is very heavily built-up and that can make finding room for roads and railway lines a real challenge.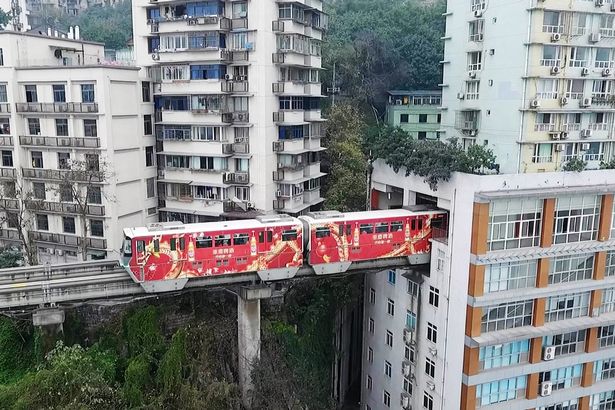 "Sometimes there just isn't room on the ground so we have to think about going under, or over, or — in this case — straight through.
"In a city as fast-paced as this it was clear people wanted to get around quickly.
"Extending the railway line this way was a gamble, but it was one that paid off