Train Ripped Past Palghar at 150 KMPH !!
Ghaziabad (GZB) WAP5 30026 hauled Spanish Talgo Ripped Past Palghar Railway Station of Western Railways at 150 kmph. The video was Captured at 1.47 am.
Hi-speed train Talgo from spain completed the final trial run between New Delhi and Mumbai Central in 11 hours and 48 minutes. The trial was carried out at maximim speed of 150 kmph, covering a distance of 1384 km.
The train departed from New Delhi at 2:45 pm on Saturday and arrived in Mumbai Central at 2.33 am on Sunday.
About Indian Railways…
Indian Railways (reporting mark IR) is a State owned national transporter, responsible for rail transport in India. It is owned and operated by the Government of India through the Ministry of Railways.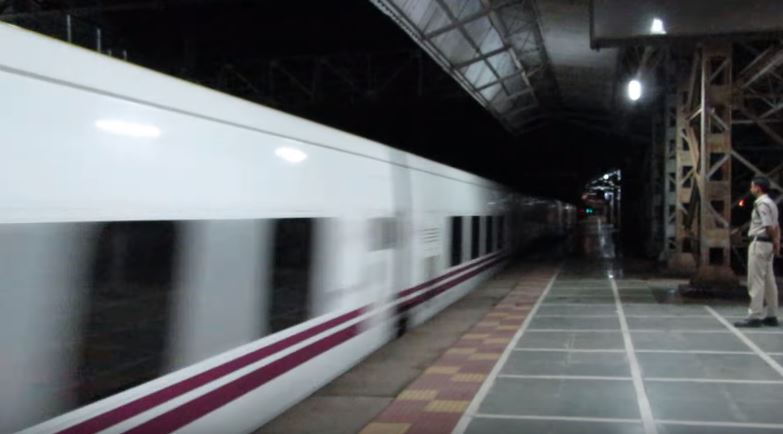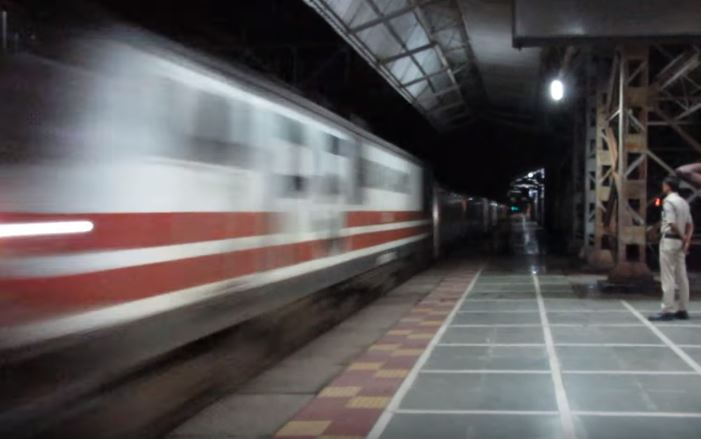 It is the third largest railway network in the world comprising 119,630 kilometres (74,330 mi) of total track and 92,081 km (57,216 mi) of running track over a route of 66,687 km (41,437 mi) with 7,216 stations at the end of 2015-16.
In 2015-16, IR carried 8.107 billion passengers annually or more than 22 million passengers a day and 1.101 billion tons of freight annually. As of the end of 2015-16, of the total 68,525 km (42,579 mi) route length, 28,327 km (17,602 mi) or 45% were electrified and 28,371 km (17,629 mi) or 37% were double or multiple line routes.
The railway network is predominantly a broad gauge network. Small stretches of the network use metre and narrow gauges. All the electrified lines use 25 kV AC electric traction.
IR is divided into 17 zones, which are further sub-divided into divisions. The number of zones in IR increased from six to eight in 1951, nine in 1966 and sixteen in 2003.Each zonal railway is made up of a certain number of divisions, each having a divisional headquarters. There are a total of sixty-eight divisions.
Each zone is headed by a general manager, who reports directly to the Railway Board. The zones are further divided into divisions, under the control of divisional railway managers (DRM). The divisional officers, of engineering, mechanical, electrical, signal and telecommunication, accounts, personnel, operating, commercial, security and safety branches, report to the respective Divisional Railway Manager and are in charge of operation and maintenance of assets. Further down the hierarchy tree are the station masters, who control individual stations and train movements through the track territory under their stations' administration.