Malappuram Honda showroom gutted in fire; 30 vehicles destroyed
As many as 30 bikes were gutted when a fire broke in a showroom at Angadippuram in the district early morning on Thursday. The fire lasted for more than two hours which damaged the showroom and its service centre. The office and records room were also completely gutted in the fire. The damaged bikes include unsold bikes and 20 that were were brought for service.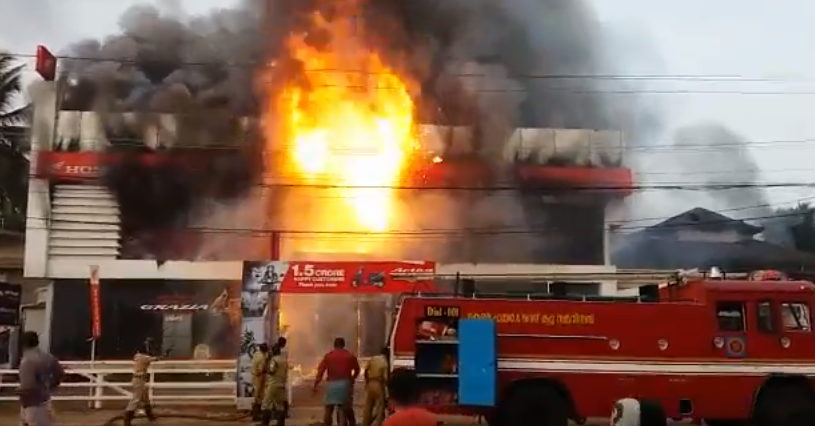 Fire was first noticed by the local people and it started spreading to the 2 storeys of the building which housed the service centre too. According to initial reports, fire was first noticed from the side where generators were kept. Preliminary reports point out to short circuit as the reason for the fire.Before the fire could spread to the floors where new vehicles were kept, the fire force along with the native people shifted the vehicles from there. It took one-and-half-hours for the fireforce personnel to completely bring the fire under control.
The fire and rescue personnel brought the fire under control by 9 am. The rescue operation was led by fire units from Perinthalmanna, Malappuram, Manjeri and Mannarkkad. The cause of the fire is not yet known. The Perinthalmanna police has launched probe into the incident.
Disclaimer: Kindly avoid objectionable, derogatory, unlawful and lewd comments, while responding to reports. Such comments are punishable under under cyber laws. Please keep away from personal attacks. The opinions expressed here are the personal opinions of readers and not that of Aanavandi Blog.