KSRTC Bus overturns while help to save an auto rickshaw
KSRTC Kumily – Kottayam LS accident on KK Road(NH 183), Near Govt. Rajiv Gandhi Institute of Technology, Pampady, Kottayam. In front of Hotel Summer Sand, Nedumkuzhy(RIT Junction). The bus was heading to Kottayam from Kumily with passengers. When reached the Nedumkuzhi RIT Govt Engineering College, an auto rickshaw crossed the road in front of the speeding bus. The 3 wheeler came from the bar so no need to explain more about the squids. Suddenly the bus driver round the steering wheel to risht side for saving the auto rickshaw from hitting the bus. Then the tires of the bus got skidded on the rainy wet road and overturned.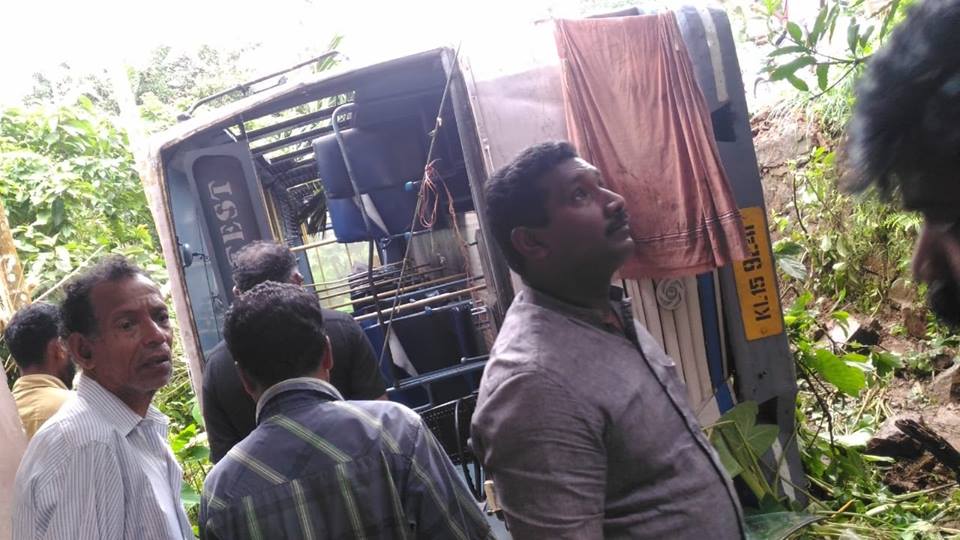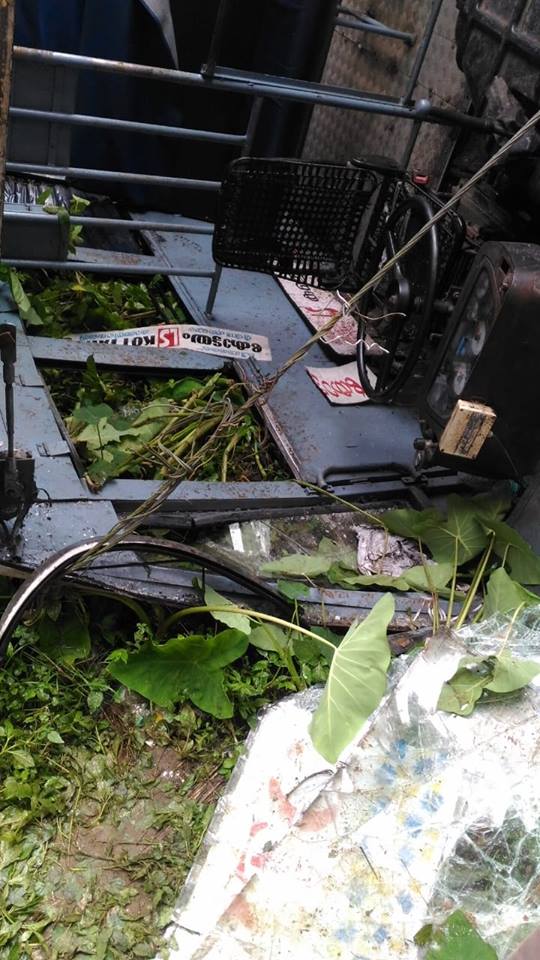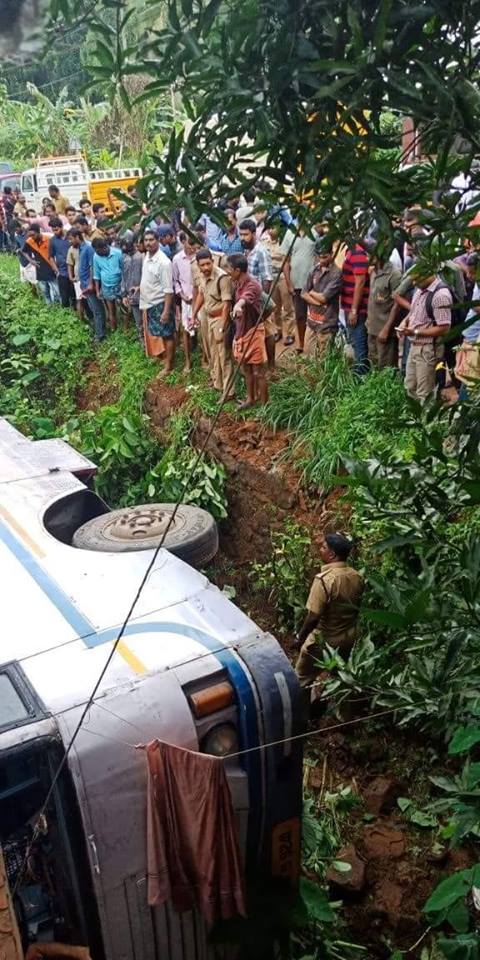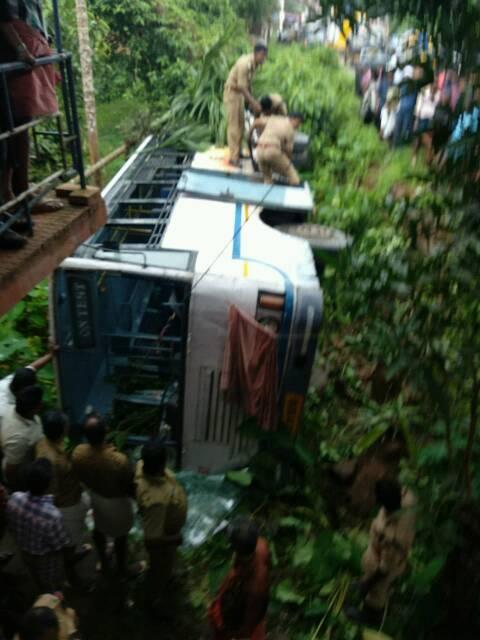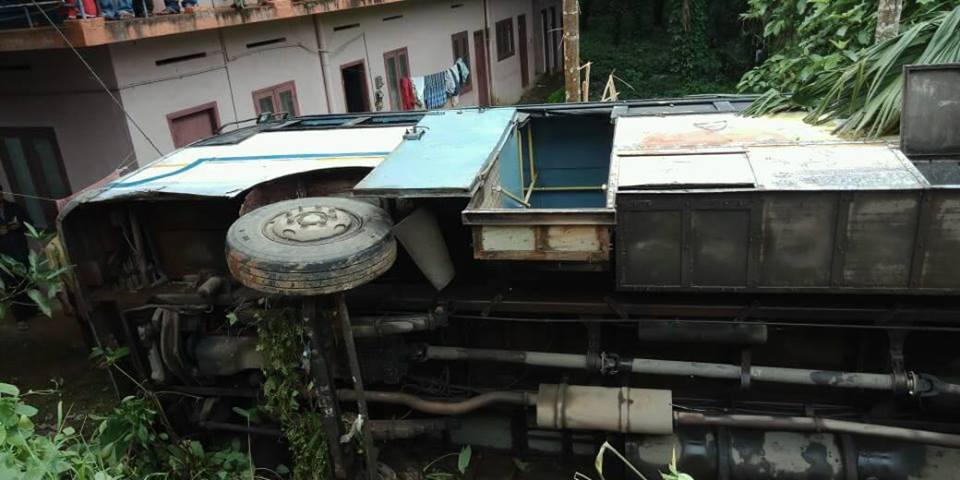 16 passengers got injured and 4 of them in critical condition. The incident was happened Tuesday afternoon. The auto driver's negligence is believed to be the reason behind the accident.
The KSRTC driver escaped from the case due to the video clip, else what would have been his condition right now???
In addition to the potentially poor visibility that accompanies most heavy rain, drivers should be ready to protect themselves against hydroplaning. Hydroplaning can occur when a vehicle is traveling too fast in heavy rain conditions, causing the vehicle's tires to travel on a thin layer of water rather than grip the surface of the road. This has the potential to make steering and braking difficult and could even lead to losing control of your vehicle. Follow these tips to help you stay safe while driving in heavy rain.
1. Take your time. Slowing down is the only way to keep your vehicle from hydroplaning. Also remember that one of the most dangerous times to drive is soon after it begins to rain, as oils on roadway make for slick conditions. Waiting a few minutes, rather than rushing to your destination, can be a safer plan when it is raining.
2. Turn your lights on. Turn your headlights on to help other vehicles see you. Many states require the use of headlights during rain, even in broad daylight.
3. Give other vehicles more space. Add 1-2 extra seconds of following time in the rain, which gives you and the cars behind you more time to react to traffic.