Car driver refuses to give way to ambulance carrying newborn baby to hospital
Kochi: In a gross violation of law, a car driver refused to give way to an ambulance that was carrying a new born baby to hospital.
The ambulance was taking the new born baby, who was having breathing difficulties, from a hospital in Perumbavoor to Kalamassery Medical College.
Ambulance driver Madhu said that he took an additional 15 minutes to reach the Medical College as the car driver blocked the way.
The SUV came in front of the ambulance from Aluva junction onwards. Later, the vehicle continued to block the ambulance after switching on the hazhard lights.
Even though there were ample opportunities for the SUV driver to give way to the ambulance, he continued to block the way, Madhu said.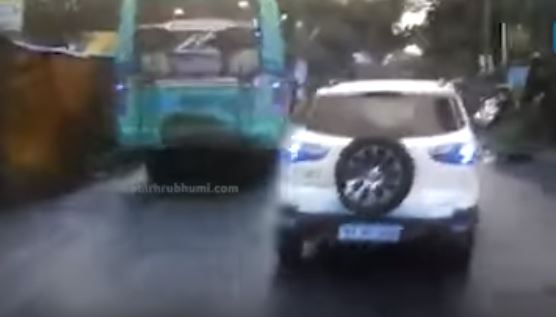 A complaint has been filed in connection with the incident.