AirAsia flight QZ535 from Perth to Bali drops 22,000 feet mid-air
Passengers on board AirAsia Indonesian flight QZ535 from Perth to Bali went through a major scare on Sunday when the plane made a sudden drop right after take-off.
According to media reports, the plane was said to have plunged two-thirds of its altitude from 32,000 feet to 10,000 feet about 25 minutes into the flight.
It is said that a technical issue caused the cabin to lose pressure. The plane was carrying 151 passengers, according to the latest report from Xinhua.
Videos of the incident showed oxygen masks dropping and passengers told to brace and "get down, get down".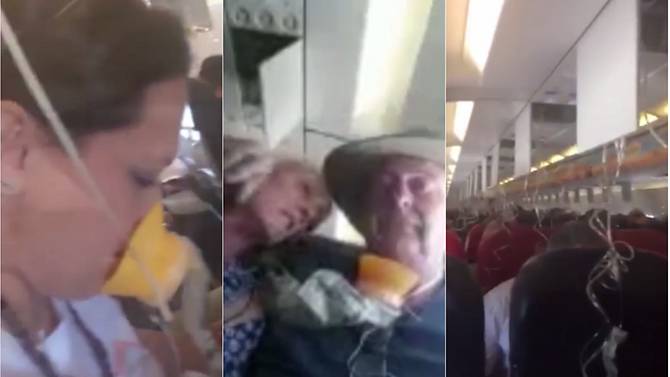 The plane turned back to Perth and landed safely at the airport and passengers reportedly boarded another aircraft provided by the low-cost carrier to Bali.
Passengers said some passengers started getting on their phones to message their family and loved ones.
There have been no reports of injuries to passengers and crew.
AirAsia Indonesia said in a statement that their engineers in Perth are investigating the aircraft: "The safety of our guests is our utmost priority. AirAsia Indonesia apologises for any inconvenience caused."