A Beautiful promotional video of Turkish Airlines
Turkish Airlines (Turkish: Türk Hava Yolları) (BİST: THYAO) is the national flag carrier airline of Turkey. As of 2017, it operates scheduled services to 302 destinations in Europe, Asia, Africa, and the Americas, making it the largest carrier in the world by number of destinations (excluding regional brands). It serves more destinations non-stop from a single airport than any other airline in Europe. Turkish Airlines flies to 120 countries, more than any other airline. With an operational fleet of 15 cargo aircraft, the airline's cargo division serves 73 destinations.
The airline's corporate headquarters are at the Turkish Airlines General Management Building on the grounds of Atatürk Airport in Yeşilköy, Bakırköy, Istanbul. Istanbul Atatürk Airport is the airline's main base, and there are secondary hubs at Istanbul Sabiha Gökçen International Airport, Ankara Esenboğa International Airport, and Izmir Adnan Menderes International Airport. Turkish Airlines has been a member of the Star Alliance network since 1 April 2008.
In December 2011, the Turkish government unveiled plans to modernize the Aden Adde International Airport in Mogadishu, Somalia, which became one of the newest flight destinations of the carrier in 2012. The rehabilitation project is part of Turkey's broader engagement in the local post-conflict reconstruction process. Among the scheduled renovations are new airport systems and infrastructure, including a modern control tower to monitor the airspace. In March 2012, Turkish Airlines became the first international carrier to resume flights to Somalia since the start of that country's civil war in the early 1990s.
By the end of 2013, Turkish Airlines had increased their number of flight points to 241 destinations worldwide (199 international and 42 domestic).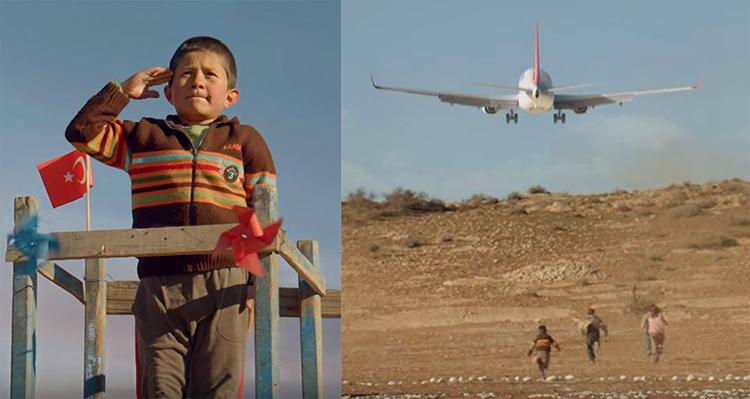 In the wake of the 2016 Turkish coup d'état attempt, the Federal Aviation Authority temporarily banned flights between Turkey and the United States. This posed a particular problem for Turkish Airlines as a key component of the airline's strategy was to deliver one-stop journeys between the USA and hard-to-reach destinations in Africa, the Middle East, and India. This ban was lifted on 18 July, and Turkish Airlines resumed flights to the U.S. on 19 July.
In August 2016, Turkish Airlines announced a profit collapse to a loss of 198 million Euros for the second quarter of 2016 while expecting an overall loss of 10 million passengers for 2016. The airline already announced significant reductions in operations for the upcoming 2016/2017 schedule period with frequency cuts to 45 European and 13 intercontinental routes. Turkish Airlines also announced an overall record loss of 1.9 billion Turkish Lira ($644.4 million) for the first half of 2016.