10 Places Pilots Are Afraid To Fly To
Being a pilot is an admirable job, despite the fact that they actually don't get as much praise as they probably should. Not everywhere can be viewed as a fun destination to go to as a pilot, and there are some interesting criteria behind that.
We aren't trying to scare anyone with this piece, either, because a couple of the negative airports are a bit suspect, so we want to balance it out with some positive locations that will likely put a smile on your face. Either way, though, this is a topic that more people should be talking about, because in the modern age these places should all be pretty much perfect.
After all, you've got to remember that these pilots are in the air – at least some of them – for half a day at a time.
10. LUKLA, NEPAL – LIKE SOMETHING FROM A FILM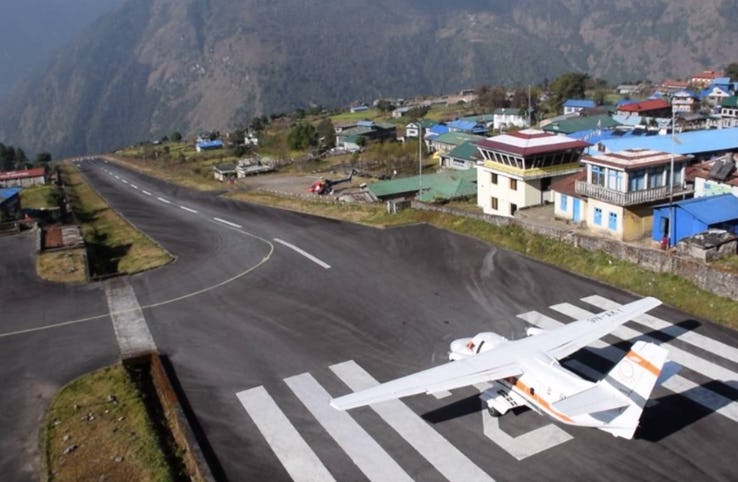 Lukla Airport is located quite close to Mount Everest, so perhaps there's just a running theme that everything in the general vicinity of Everest needs to provide you with some kind of challenge. That, in truth, is the only reason we can think of as to why such a bizarre landing strip exists.
Every single plane that we've seen land there has seemingly experienced an emergency landing as opposed to a controlled one, and that just can't be safe for anyone. I mean, it's great if you want to film really cool action sequences, but apart from that we aren't interested.
9. HONDURAS – TONCONTIN PROBLEMS
The above photo of the plane forced to descend to the runway on an angle serves as merely the tip of the iceberg for the difficulty of flying into Honduras, and in particular, Toncontin Airport. Unforunately, this is one of the most dangerous airports in the world. The country itself has been ravaged by misfortune for years on end now, and it doesn't really seem as if that's going to settle down any time soon.
The landing strip is unbelievably difficult to master and it takes a pretty skilled pilot to land there with minimal problems, which is probably why we've heard so much about different issues going down there over the years.
That's not a knock, either, it's just the truth of the matter. And as you'll see below, many planes don't make it onto the runway at all.
8. PRINCESS JULIANA, SAINT MARTIN
Some of you may think that this image is photoshopped, but we can assure you it's not. Just beyond the beach above is a landing strip for planes to land on in this Carribbean island, and we find that to be just a little bit crazy.
There have been accidents here before and the idea of having to fly over dozens of people at such close range is not something we want to think about. There's no way of 100% guaranteeing your safety which is just baffling, and there's a good chance that if even one little thing goes wrong, you could quite literally take someone's head off.
7. GIBRALTAR – A ROAD THROUGH THE LANDING STRIP
In Gibraltar, there is an actual road in the middle of the landing strip. You know, kind of like when there's a road in the middle of train tracks, except it's about a million times worse.
Gibraltar itself is quite a niche place to visit at the best of times, but we can't imagine people are dying to visit upon a quick Google which informs them of the conditions when you're trying to land.
It's quite a frequent route in the UK so not too many pilots have to be subjected to this, but still, it's got to be a massive pain in the neck.
6. NEWARK, UNITED STATES – FOREVER WAITING
Aside from having to queue up for god knows how long, Newark is just a fairly miserable place to fly into. In many ways it is New York City's answer for Stansted, in the sense that they're both just such unflattering airports and if you go there frequently then we feel kind of sorry for you.
When you're a pilot you want to experience the thrill of going somewhere exotic, and that isn't exactly a regular occurrence if you're going to Newark. Hell, we'd even argue the complete opposite, by saying that it'd make the majority of pilots feel utterly dejected.
5. STANSTED, ENGLAND – NOT SUCH A PLEASANT PLACE
There are two things that Stansted Airport once had going for it: cheap flights, and being able to sleep in the airport overnight. Now that they've removed the second of those two benefits, we're confident in saying that this is one of the most frustrating airports on the planet.
The staff are rude, the facilities aren't ideal, and we'd even argue that it isn't particularly safe. It isn't great for pilots, either, because most of the time they're forced to sit in queues courtesy of the state of air traffic control over there. Trust us, try and get to Gatwick or Heathrow if you can.
4. SAO PAULO, BRAZIL – NOT SO DELIGHTFUL
Sao Paulo Airport is considered to be the best airport in Brazil, which should tell you all you need to know about the country's infrastructure. From their prehistoric regulations to the questionable safety measures being put in place, we'd certainly be wary if we were a pilot flying into Sao Paulo.
Perhaps we're blowing things out of proportion but it really doesn't feel or seem like an airport that is going to be much fun for a pilot, especially if they're in a rush to get a plane straight back out. Maybe a spruce up would help matters. Then again, maybe not.
3. CAPE VERDE – SO VERY SMALL
The above airport is the Nelson Mandela Airport in Cape Verde, which is considered to be their main airport for Santiago Island. As you can see, they have the equivalent of what you put up at parties in your garden as protection for the inside of their airport.
This is just the weirdest place we've ever seen, and Cape Verde as a whole isn't much better. There's barely anything there and while the experience of going certainly gives you a certain appreciation for what you've already got, there are far better options out there.
2. ORLANDO, UNITED STATES – COMPLAINTS CENTRAL
The majority of folks going in and out of Orlando tend to be visiting all of the Disney parks, which often means that there are plenty of families on board. Now while we don't want to stereotype anyone or anything like that, there tends to be much more disruption on flights of this nature when it comes to complaints.
While the pilots are busy enough as it is, it's still something they'll have to hear about once they eventually land. Plus, on top of that, you've got the stress of the overbearing heat and the (generally) poor organisation of Orlando Airport.
1. DAMASCUS, SYRIA – OBVIOUS REASONS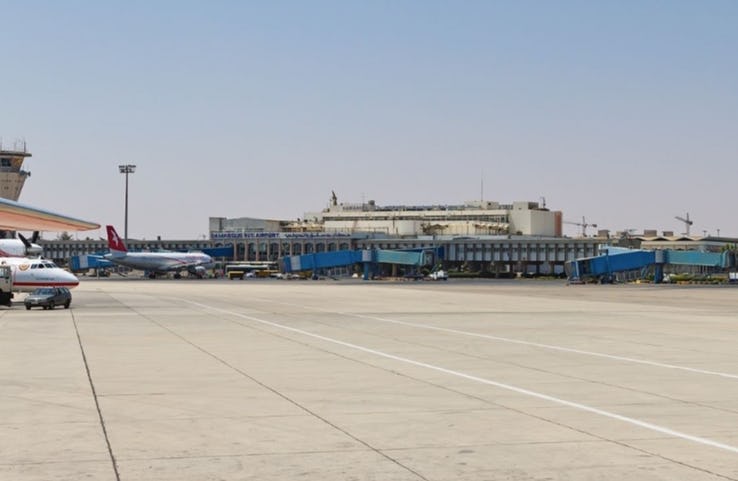 Damascus is a city in peril and it's been that way for many years now, due to the ongoing conflict in Syria. While you'd think that no airlines whatsoever run out of here there are still a handful of routes, and you've got to feel for some of the pilots in those instances.
The risks involved with heading there are huge, and it's got nothing to do with the airport itself which is the most ironic thing of all. We'd love nothing more than to see everything be resolved over there, but it doesn't seem like that's going to happen anytime soon.