Bangalore – Ankamali (Date of Journey – 06 March 2015)
=========================================
Servive – 18.45 Bangalore -Kottayam A\c volvo multi axle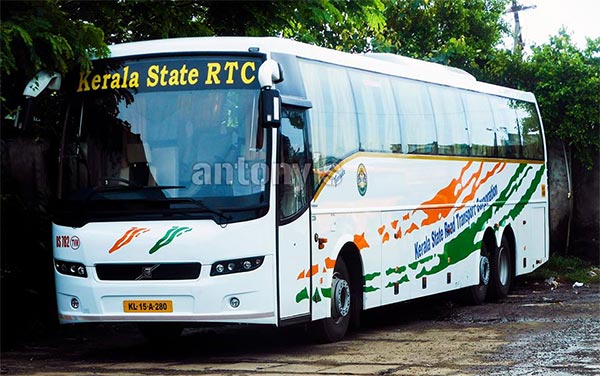 * No sms was received with crew contact number. My boarding point was St.Johns Hospital, Madiwala. Could see people calling satellite regarding boarding point change etc. I think there was some issue with the portal
* Bus reached St.Johns at 7.40 PM. Bus was clean inside, Blankets were kept on seats.
* Water bottle was provided only after demanding.
* Nice melody songs were playing – mix of Malayalam, Tamil and Hindi
* Seats are getting dirty as it is white color. They need to use some kind of cleaners to maintain the color.
* Crossed electronic city at 8.30 PM. Bus was full, being a Friday
* They played a Malayalam movie after crossing E-city
* Dinner at Hotel Nanadana at 9.45 PM. Food is bit costly here, but most buses stop here only
* Sedate driving with minimum honking. Taken a break every 2 Hours
* Gone inside Coimbatore town, but couldn't see anyone getting in or getting down
* Reached Palakkad at 3.15 am. Driver change
* New driver aggressive driving with honking.
* Reached Thrissur at 4.20 am
* Dropped me at Ankamali at 5.25 am
* Excellent service, keeping good timing. Reasonable price for weekend.
By: George Kutty