Do you love KSRTC Buses? Yeah ever mallus love this Aanavandi. Some people frankly shows their love towards the Anavandi and some keep it as a secret.
"I Love My KSRTC" is a slogan created by Santhosh Kuttans, who is a driver of Thiruvalla depot. He gave popularity to the word "
I Love My KSRTC" by writing it on the buses near to the bonnet number.
Later, All who love KSRTC started using the word "I Love My KSRTC" and it has become a popular word among the bus fans across the state.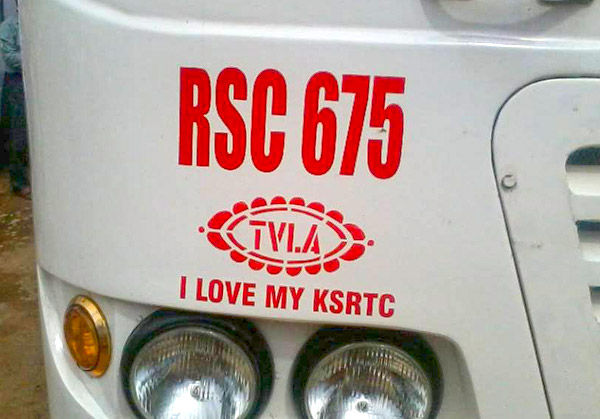 So, Lets promote KSRTC. Let all your friends and family make use of the public transport. Hopefully, we can try our best to save this white elephant.
Website: www.ilovemyskrtc.com
Facebook Page: https://www.facebook.com/ksrtcblog
Facebook Group: https://www.facebook.com/groups/ksrtcblog/