Freedom is won by determination,a determination that was attained by a calm mind and a good heart. This August 15 marked the 69th independence day of our country and on that auspicious day NCC AIR WING cadets of Sacred Hearts College has set out with a new initiative.
More than half of our population relies on the public transportation and in a big and busting city like Kochi most of them rely on road transport. Today this bunch of NCC cadets took initiative , into their hands. They decided to clean up other peoples rot just so that they could be that small little change maybe even the tiniest amount of ember that this society needs on how and why it is necessary to keep and preserve our public as well private amenities clean Because cleanliness is close to godliness.
This small little deed was indeed an eye opener to many because this shows how much people are ready even to clean up these buses for free just to bring back KSRTC to its past Glory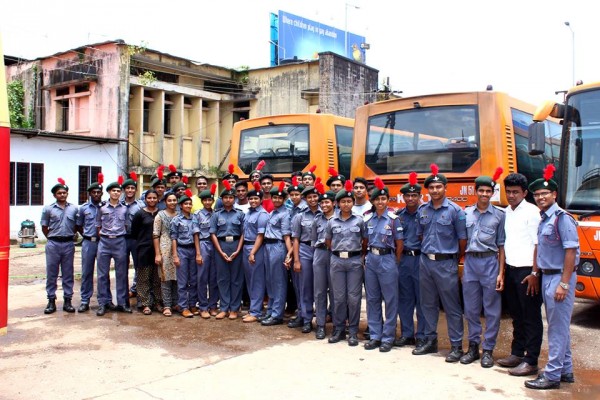 Team KSRTC Blog wishes all the very best for the effort made by people for such a great activity.