No more body-building, KSRTC to buy fully built buses
The fate of the Kerala State Road Transport Corporation's (KSRTC) five regional workshops and the 1,500-odd personnel working in these units hangs in the balance with the utility deciding to procure fully built buses for the first time in its 79 years of existence.
Close on the move to wet-lease multi-axle buses, the KSRTC has floated bids for purchasing fully built buses complying with BS IV emission standards.
Of the 100 buses to be augmented to the 6,000-odd fleet, 80 will be for fast-passenger services and rest for super fast.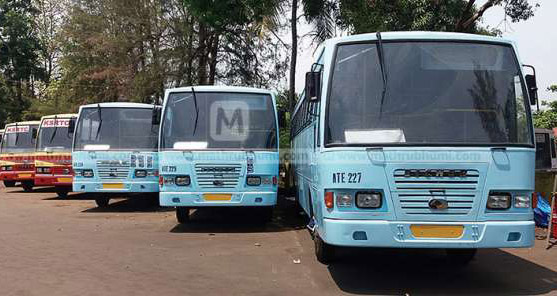 The move to procure fully built buses is in tune with the interim recommendations of the Sushil Khanna Committee to bring down the mandays for bus-body building in the KSRTC on a par with the all-India average of 205.
The resources needed for the upgrade of the body-building units to suit specifications of the AIS (Automotive Industry Standards) is another reason cited for the move.
The jig and fixture of the Central Works had only been certified by the Central Institute of Road Transport (CIRT).
It is feared that the decision to go for fully built buses will render the 1,500 employees such as welders and blacksmiths at the Central Works, Pappanamcode, and the regional workshops at Mavelikara, Aluva, Edappal, and Kozhikode jobless. The KSRTC has already dismissed 500-odd empanelled personnel working in these units for years.
120 buses a month
Though not automated, the five body-building units can roll out 120 buses a month. The units had built the body for the 1,350 chassis last procured by the utility. While a chassis cost ₹10.42 lakh, the body ₹8 lakh.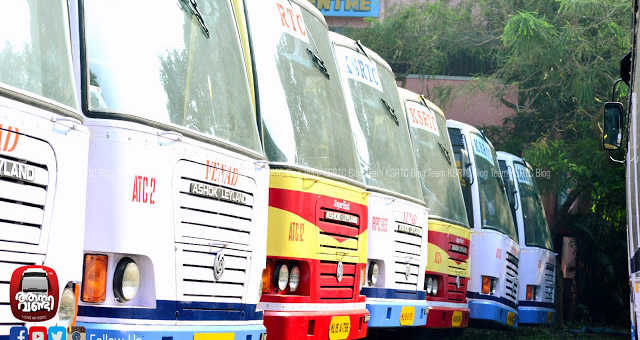 Opposing the move, the INTUC-affiliated Transport Democratic Federation (TDF) working president R. Sasidharan said the KSRTC should continue with bus-body building by automating the workshops and resolving the issues through talks.
As per the floated bid, the 48-seater buses should meet the requirements of the Central Motor Vehicle Rules and the Kerala Motor Vehicle Rules.
Besides, it should have approval of the Automotive Research Association of India (ARAI), CIRT, and the Vehicle Research and Development Establishment (VRDE) under the DRDO.
The manufacturer will have to adhere to the colour scheme of the KSRTC and train five drivers, three mechanics, and one supervisor. The prototype will have to be demonstrated before a team of technical officers. The technical and commercial bid will be opened on September 22.
Source – http://www.thehindu.com/news/national/kerala/no-more-body-building-ksrtc-to-buy-fully-built-buses/article19665172.ece