KSRTC's fly buses started services from Airports
Fly Bus, the 42-seater air-conditioned new bus service from the Kerala State Road Transport Corporation (KSRTC) from Thiruvananthapuram, Cochin and Karipur International airports to the nearest cities, started operations from today(03-07-2018).
The Fly Bus will operate every 45 minutes round the clock from the premier airport of the State in the capital to East Fort and Thampanoor, every 30 minutes from Cochin international airport in Nedumbaserry to Vyttila and every one hour from Karipur airport international to Kozhikode.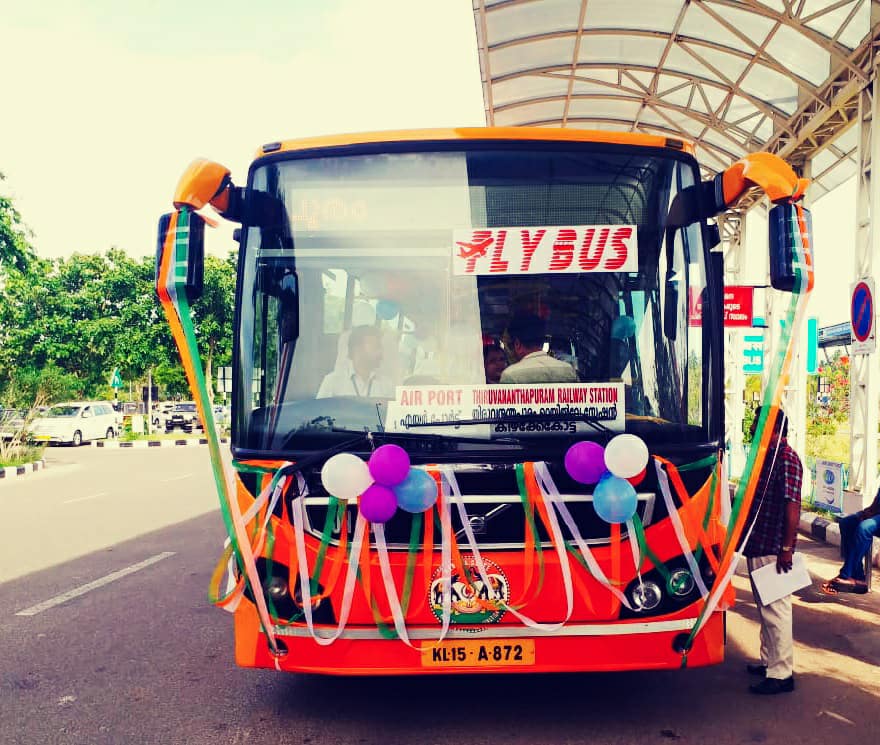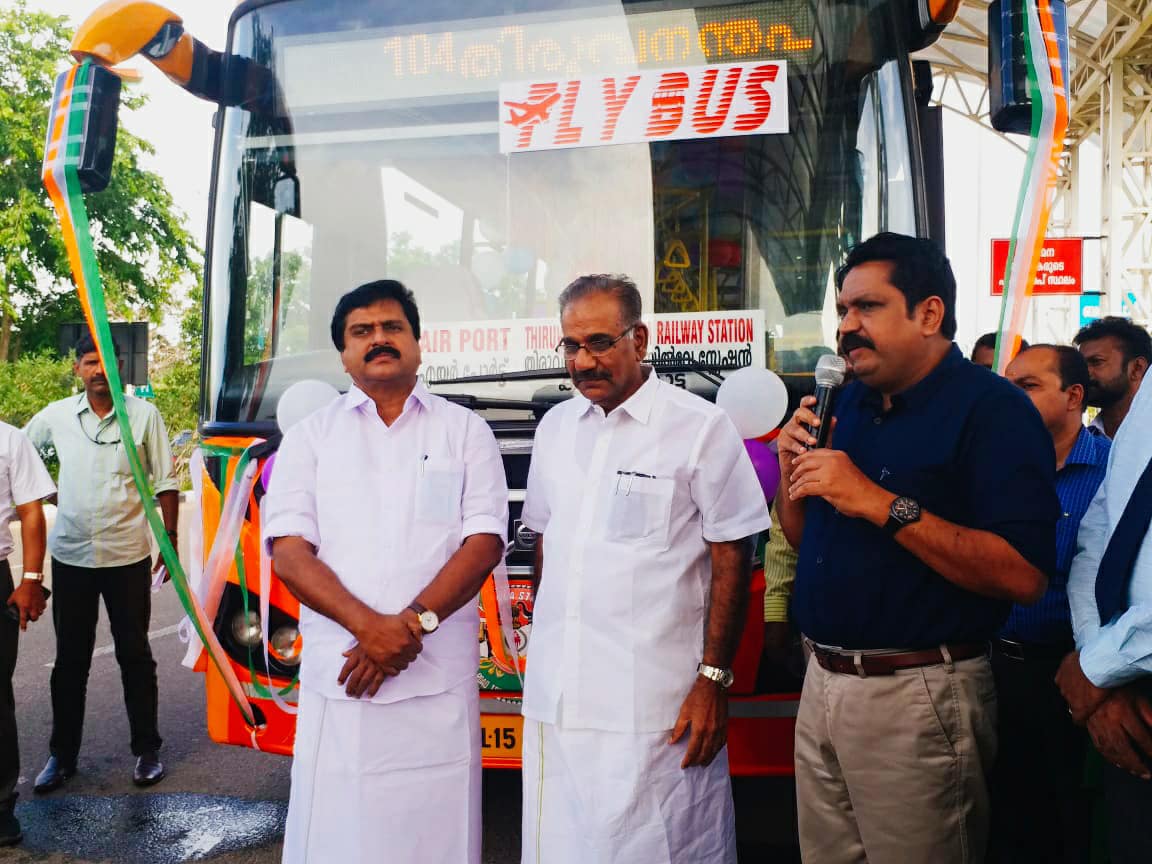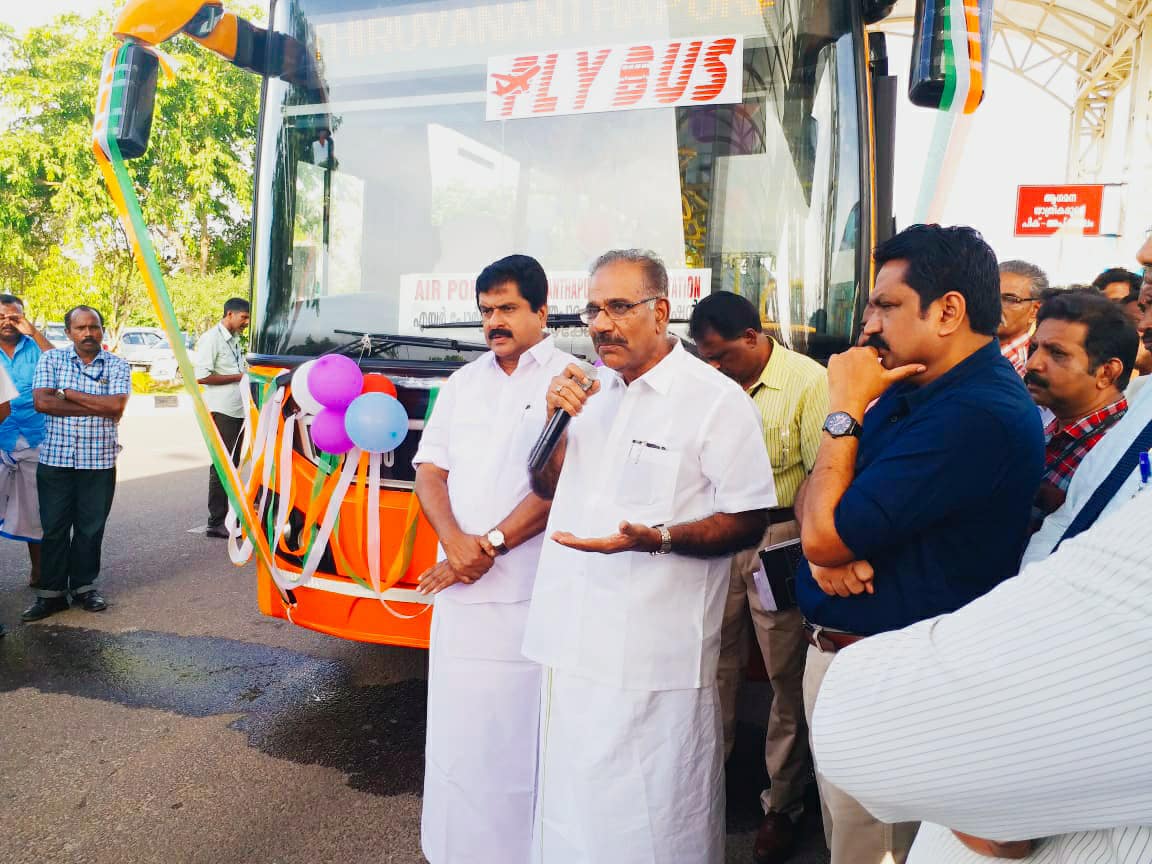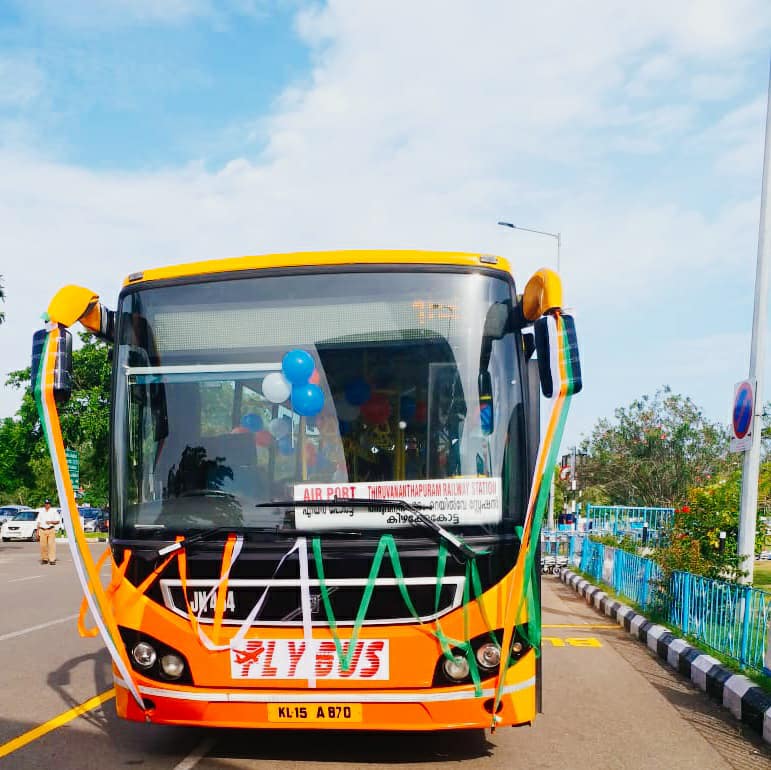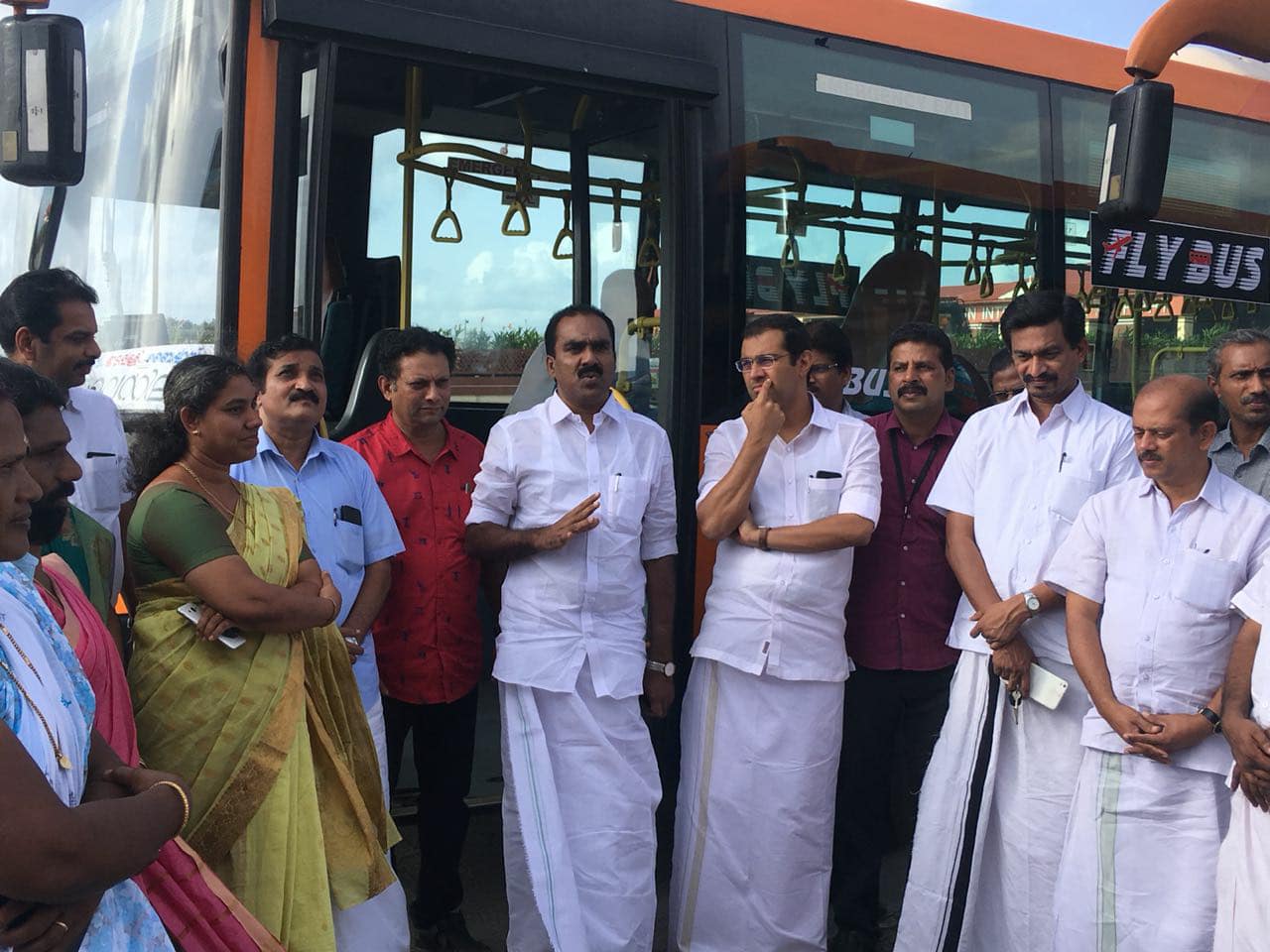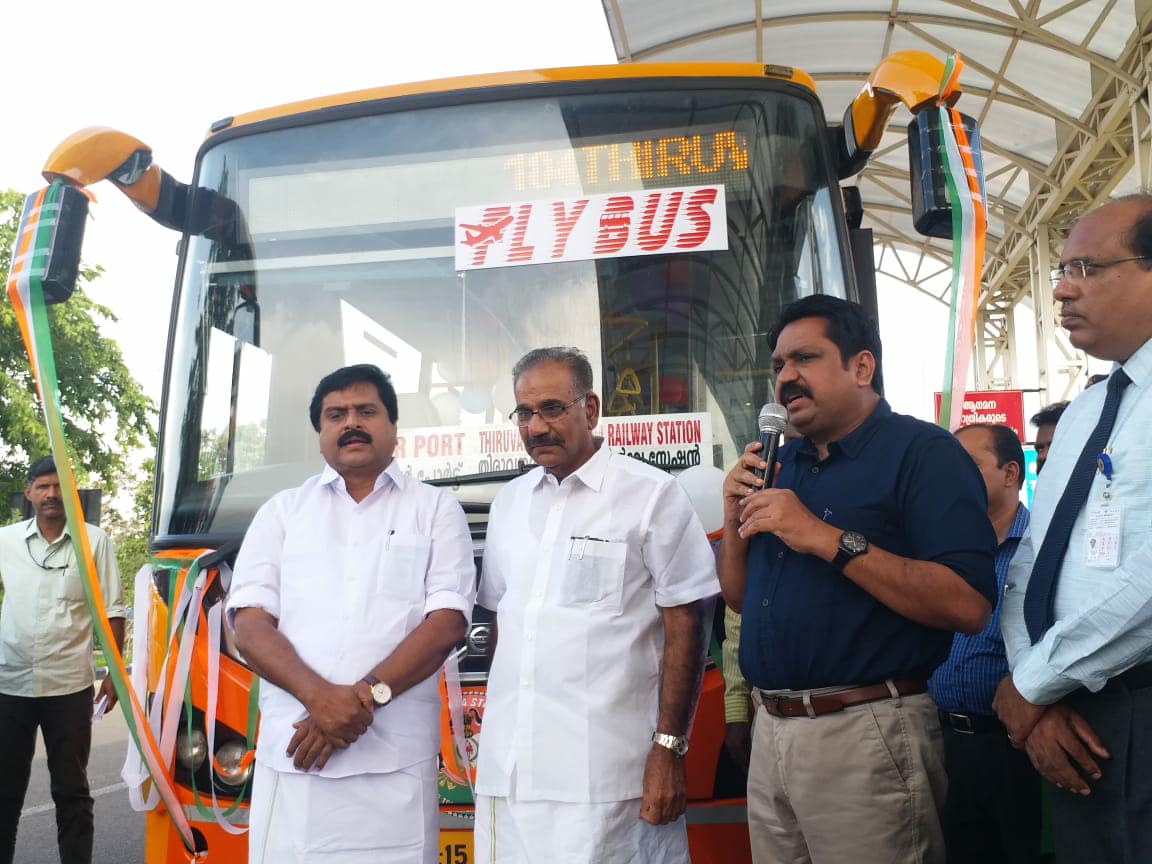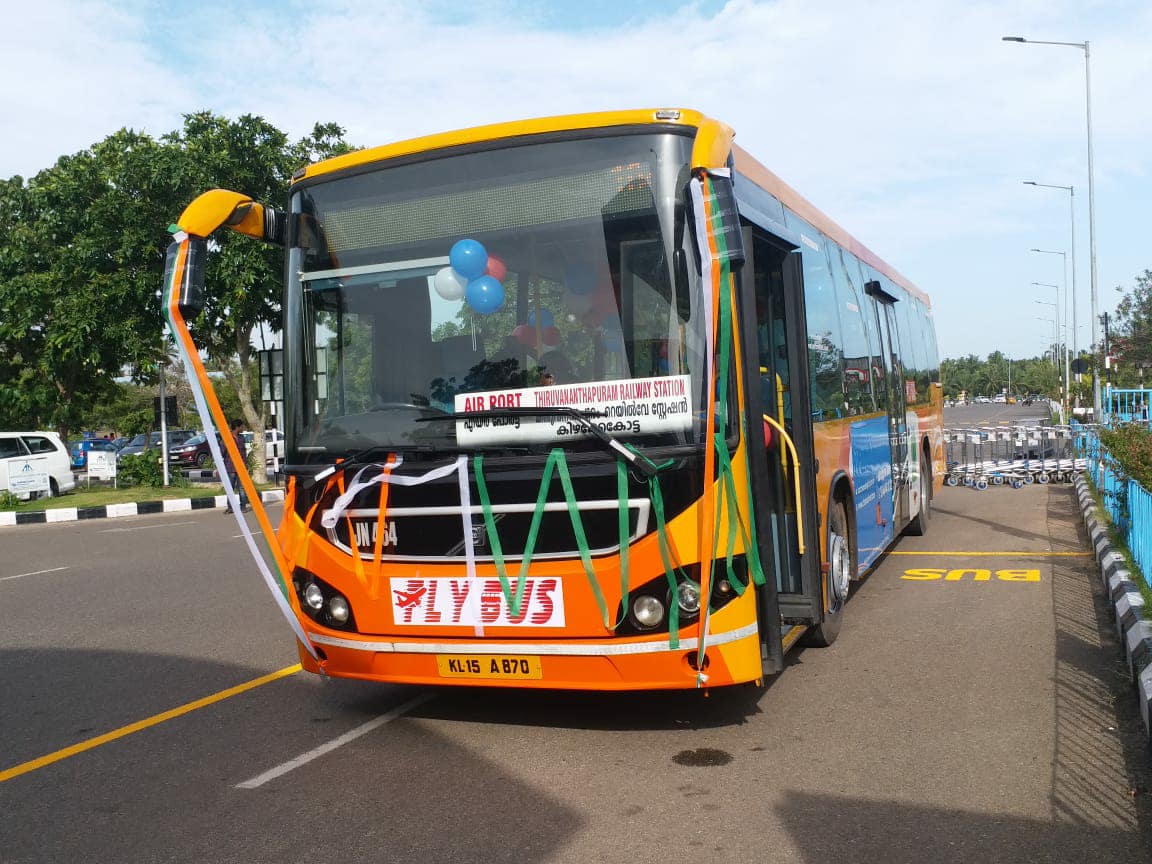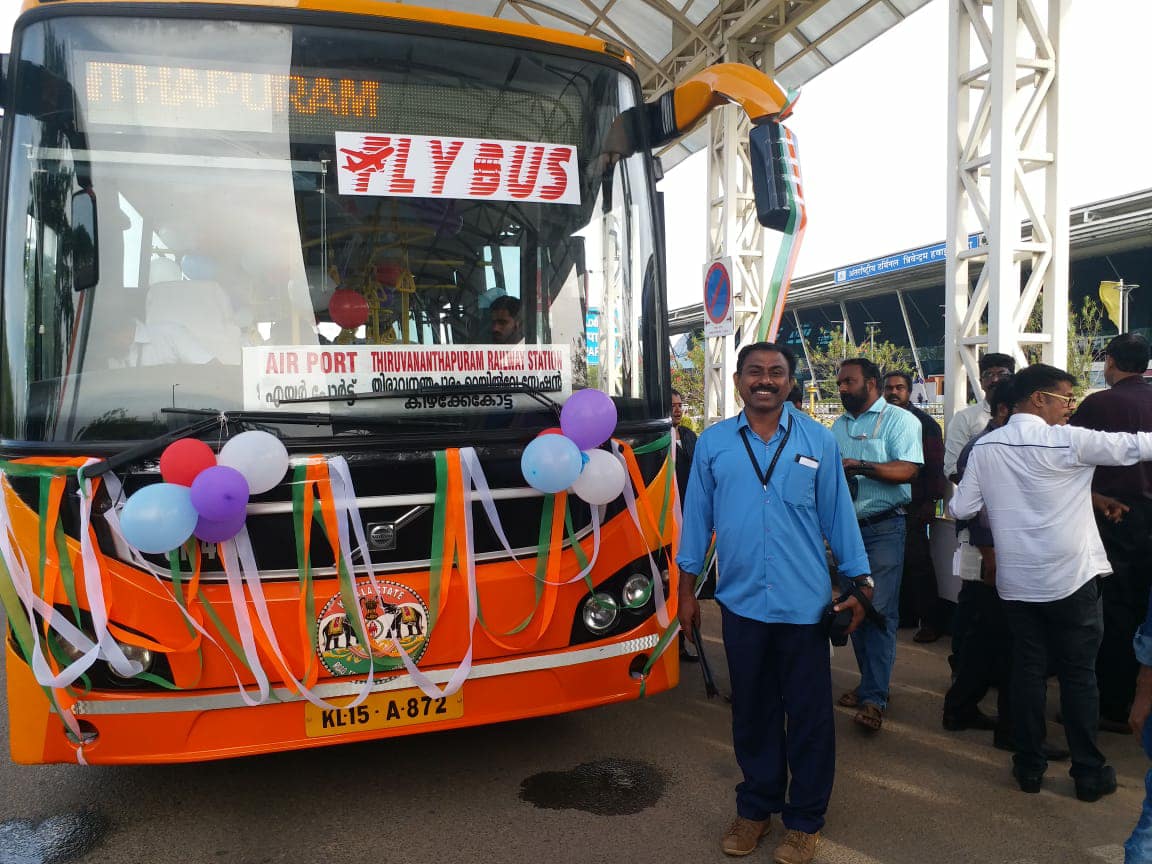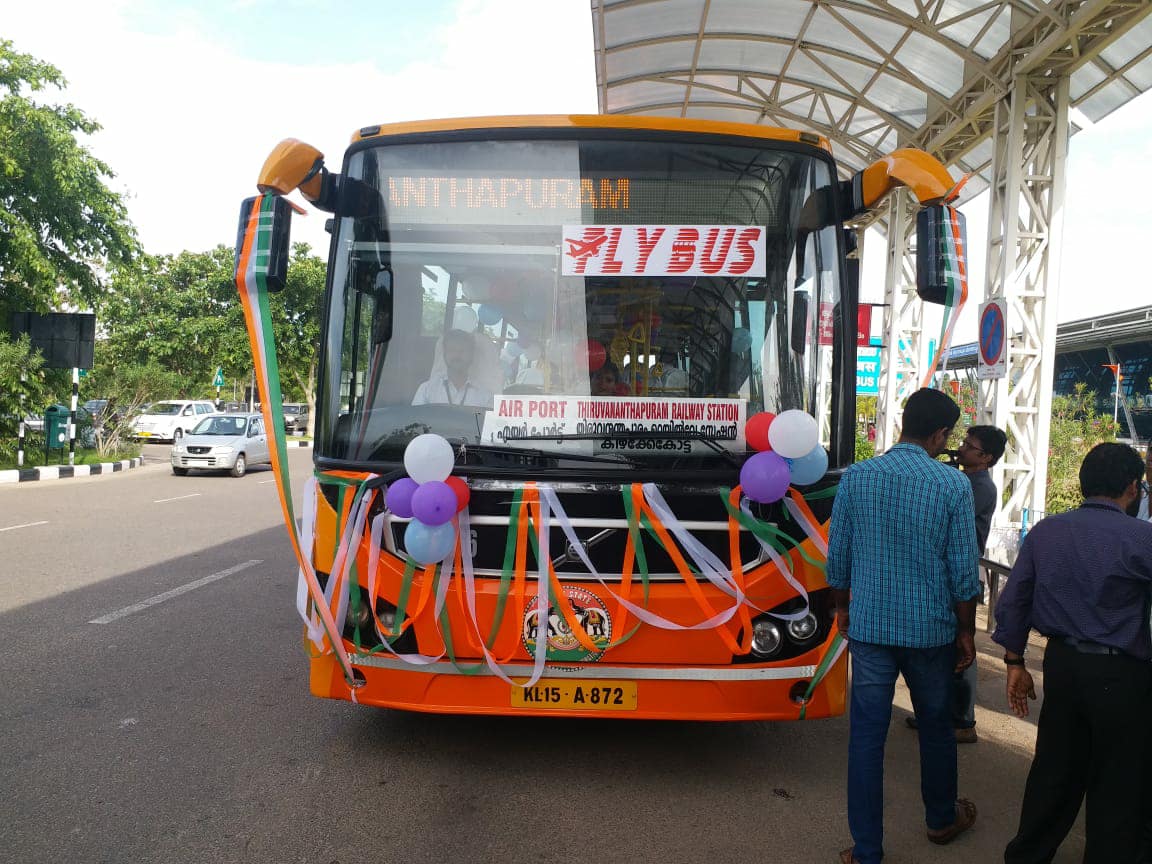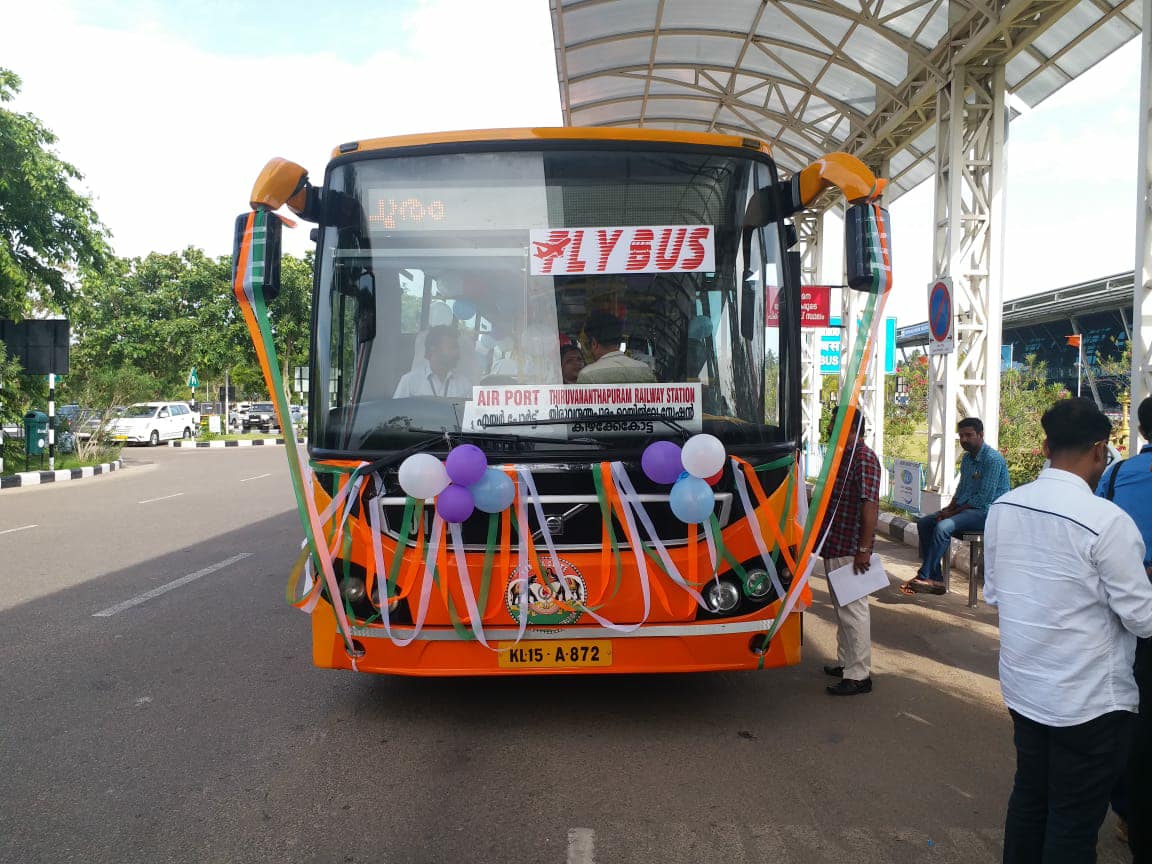 Photo – Respected Owners
"Initially, we were planning for 21 seater mini-buses. But, we are going for 42-seater low-floor air conditioned buses taking into account the demand from the public for hassle-free connectivity between the airport and cities. Apart from the flyers, others can also board the Fly Bus and it will stop in the en route at designated bus stops," Chairman and Managing Director Tomin J. Thachankary told The Hindu .
The fares of the Fly Bus will be the same in the low floor air conditioned buses operated by the KURTC. The specially designed logo of Fly Bus will be inscribed in the bus.
Timings
The schedules had been worked out linking the arrival and departure wings of the international and domestic terminals of the airport. The timings of these services will be displayed in the city and central bus stations for the benefit of commuters.
Prompt service, cleanliness, courteous behaviour of the crew and free luggage transport up to a certain limit will be the highlight of the Fly Bus services. The KSRTC has tasked Executive Director C. V. Rajendran with the overall supervision of the new services.
The KSRTC CMD said the State transport undertaking was looking into the feasibility of check-in for the flights from the bus stations itself for those preferring Fly Bus. The operating airlines will be approached for providing direct connectivity from the three international airport to the tourist destinations, he said. The formal inauguration of the Fly Bus has done from the international terminal of Thiruvananthapuram airport on Tuesday by Transport Minister A . K. Saseendran.