KSRTC Bus Depot and Buses are in Flood – Creation by Shyamkumar
The Kerala State Road Transport Corporation (KSTRC) has resumed services swiftly across the state though nine of its units were totally affected by floods and 15 were hit partially. Several KSRTC stations across the state were under water in the flood.
After the flood incident, Kottayam native Mr. Shyam Kumar has recreated the scenes with his miniature KSRTC models. He made a miniature model of KSRTC Depot, Workshop, Enquiry area etc. Then he placed the old model of KSRTC bus creations there. The Photos and videos went viral in Social Media and all are appreciating Shyam for the beautiful creativity. Shyam Kumar native of Kottayam is busy with making models of KSRTC Buses nowadays. Shyam is very much passionate about KSRTC buses from his childhood.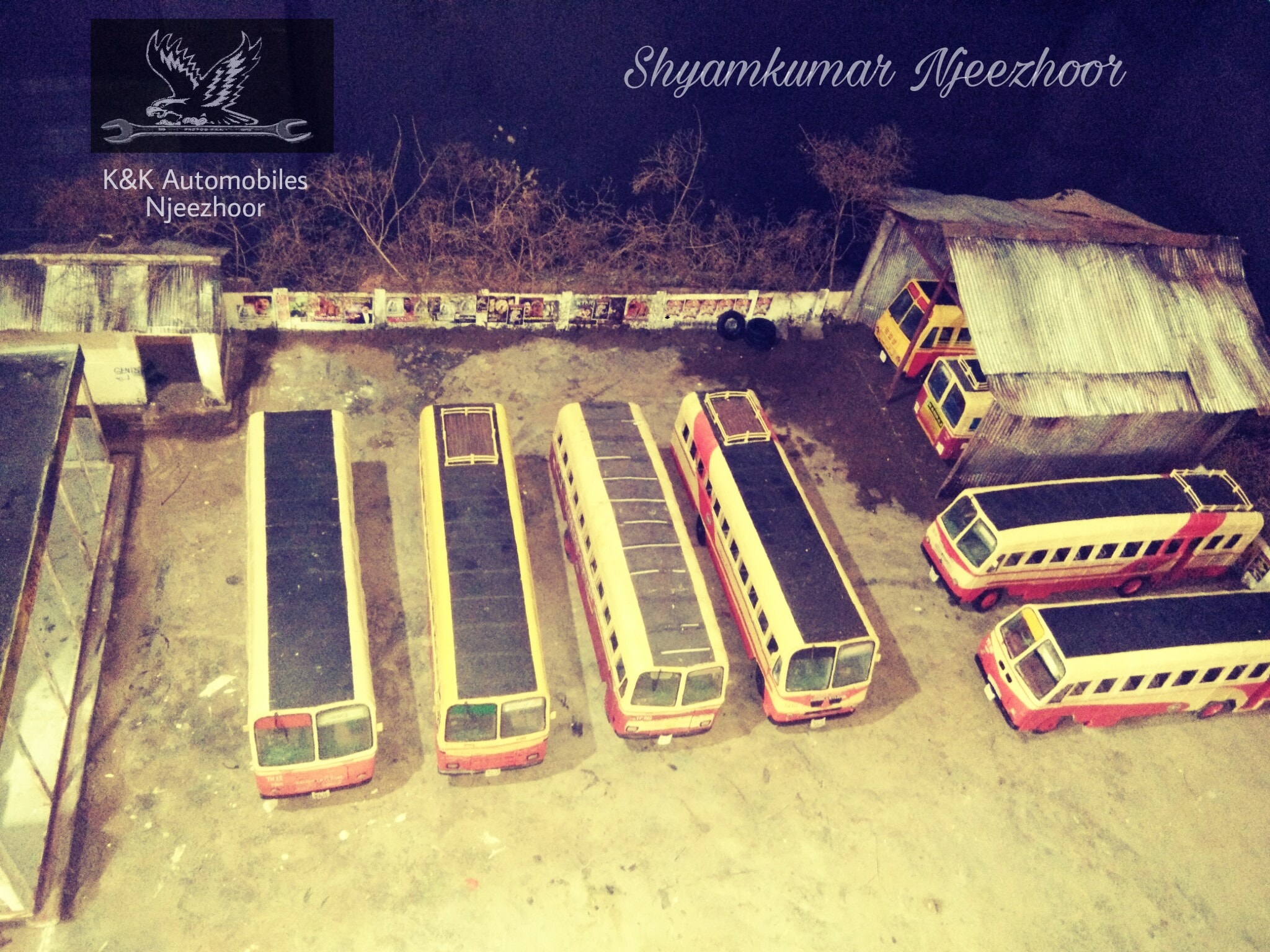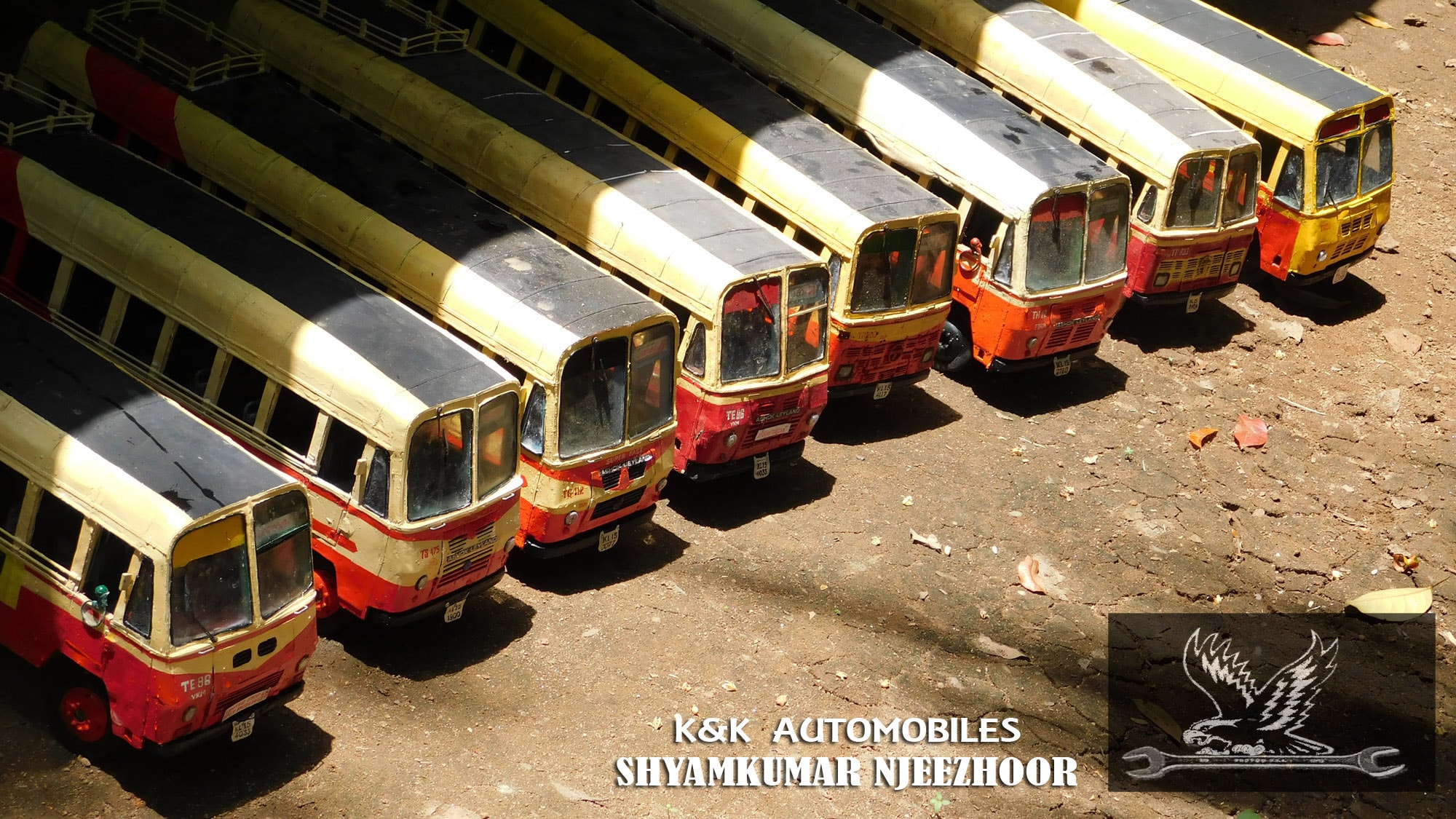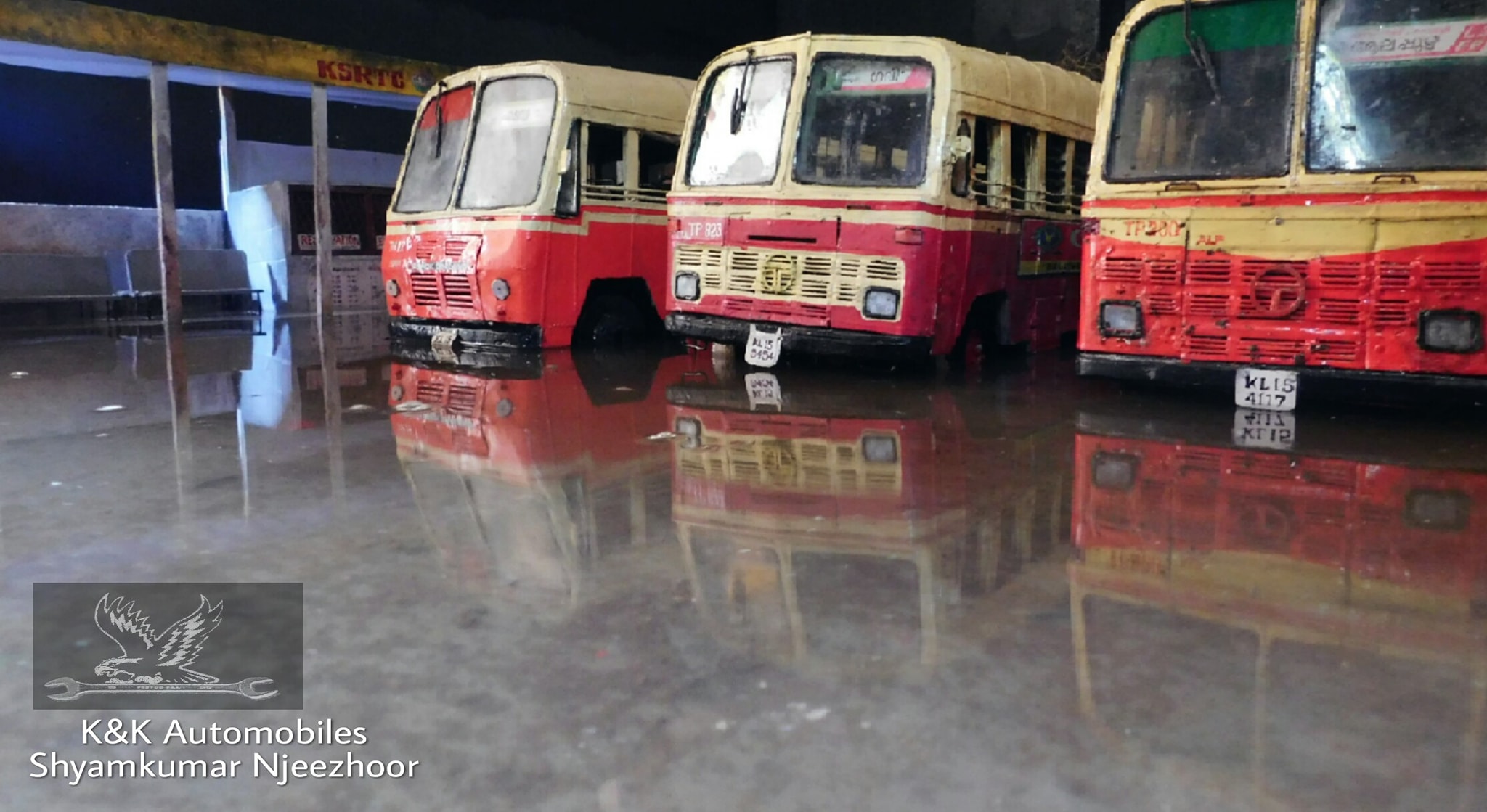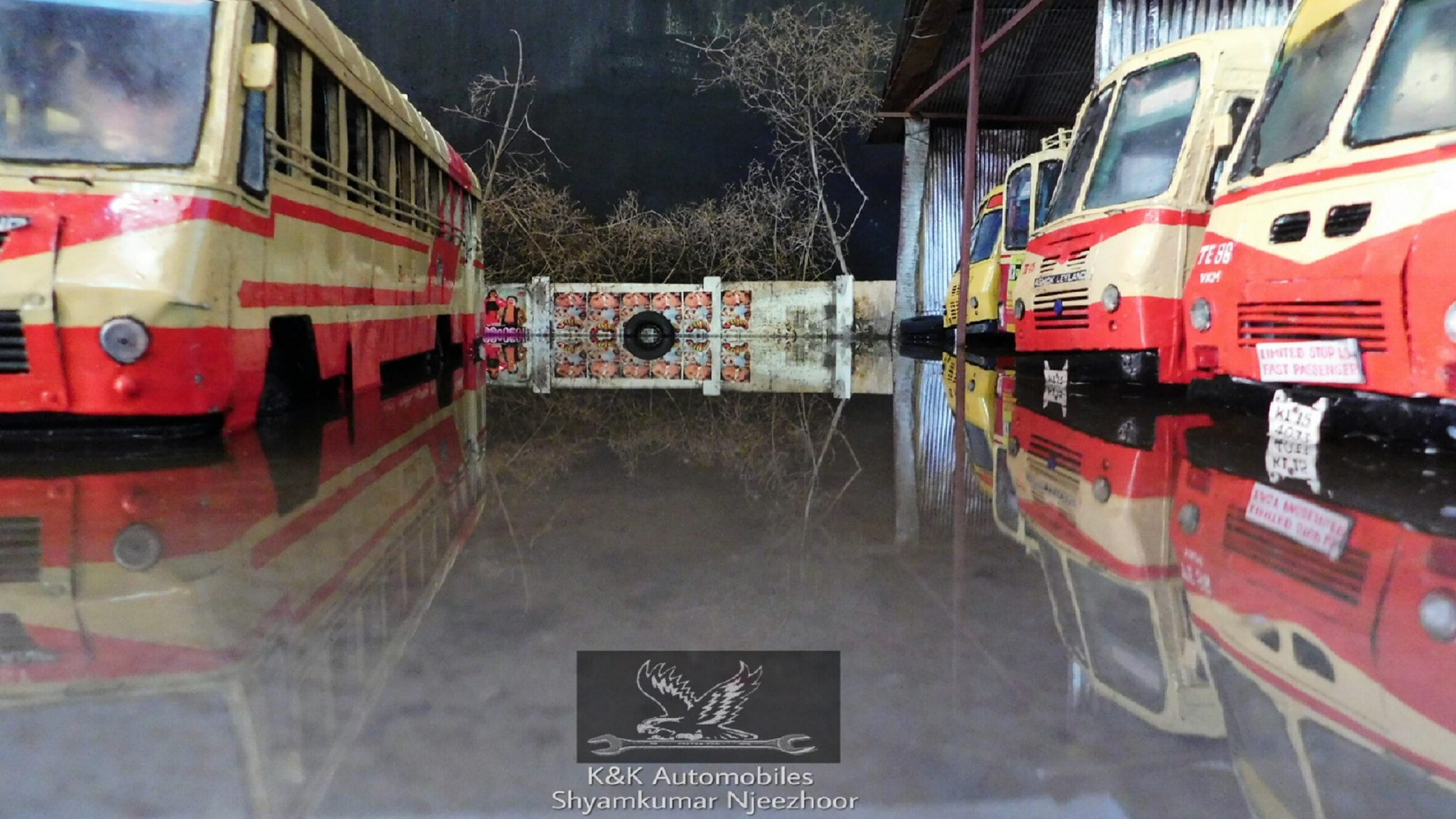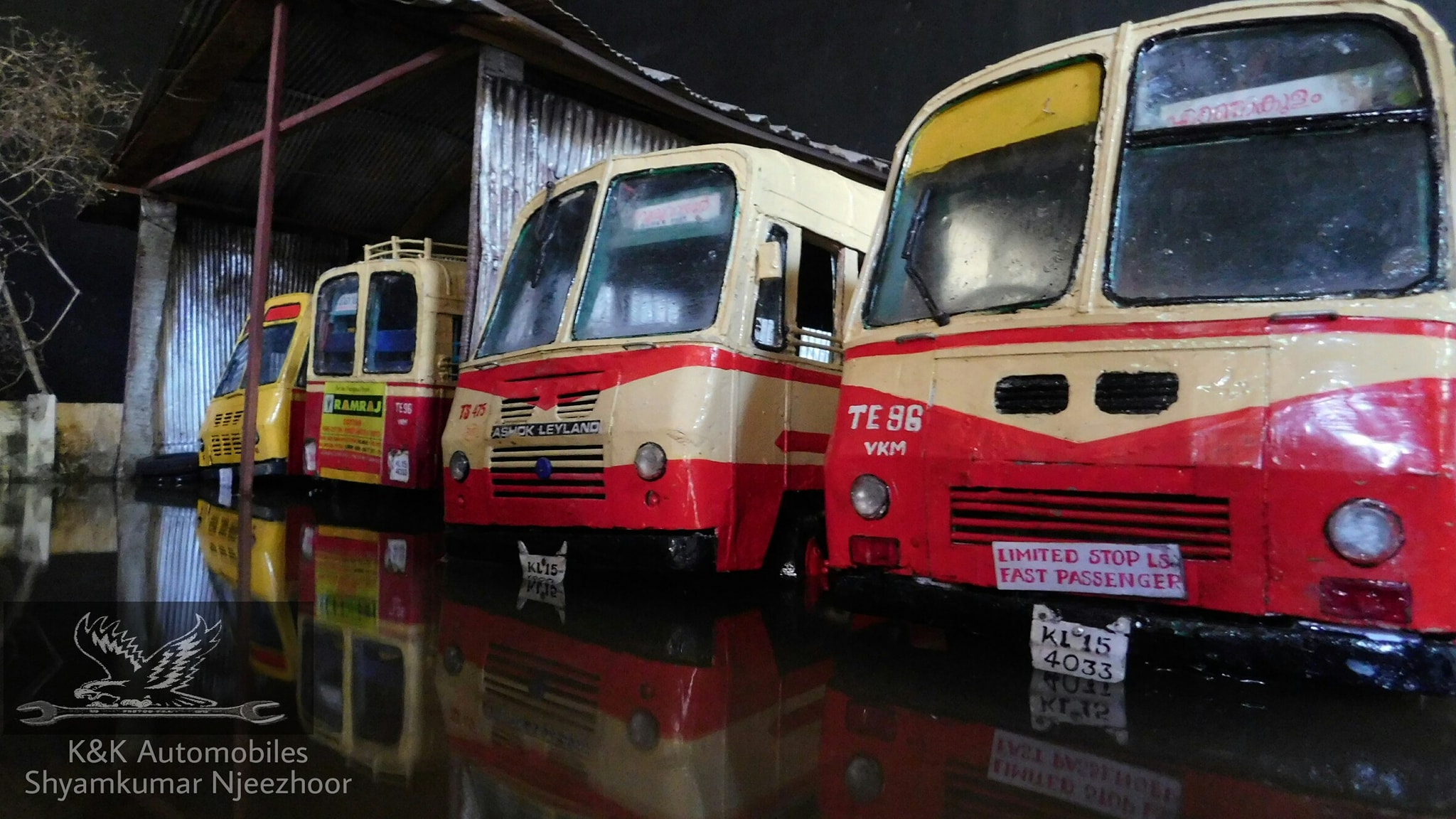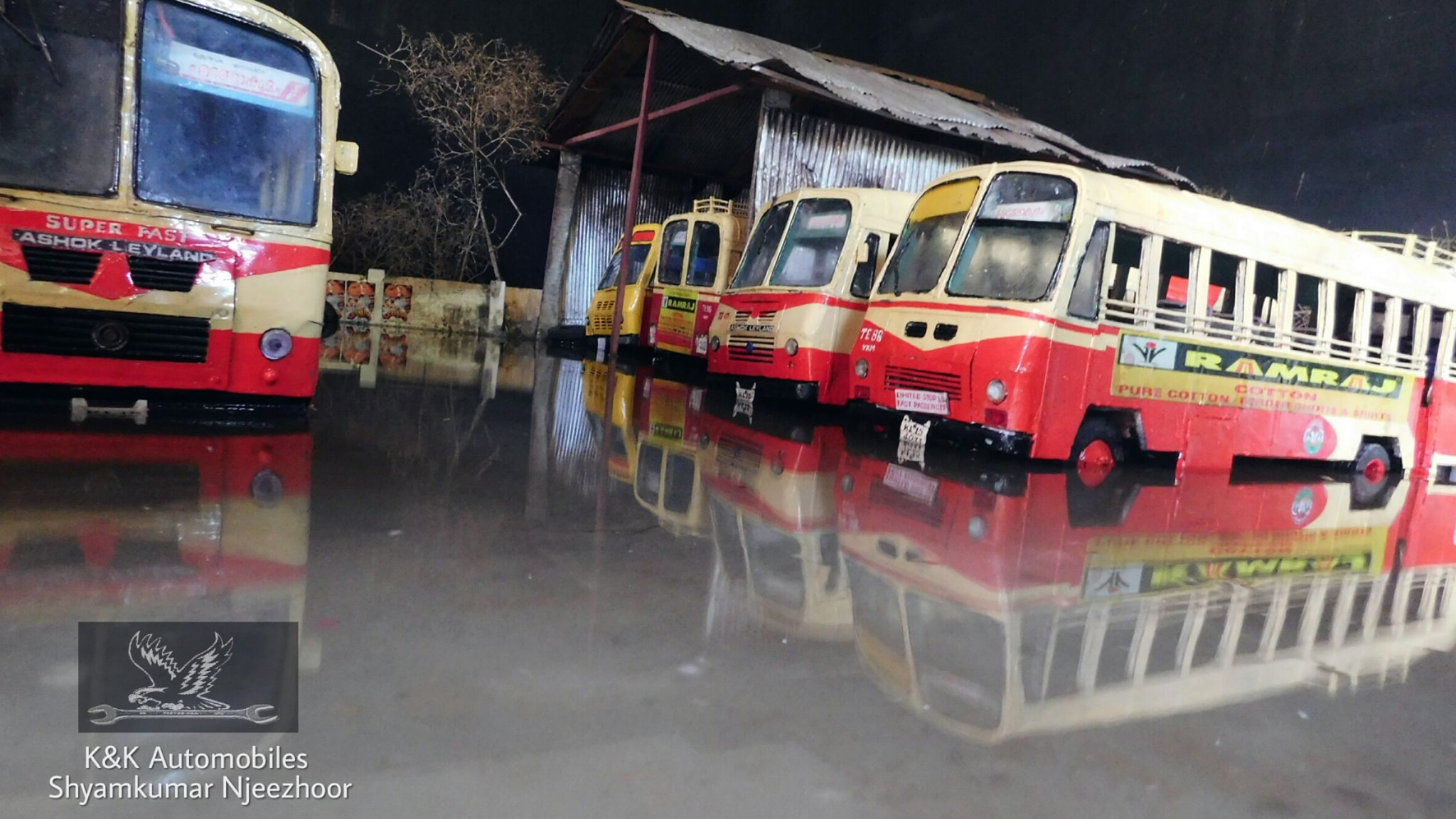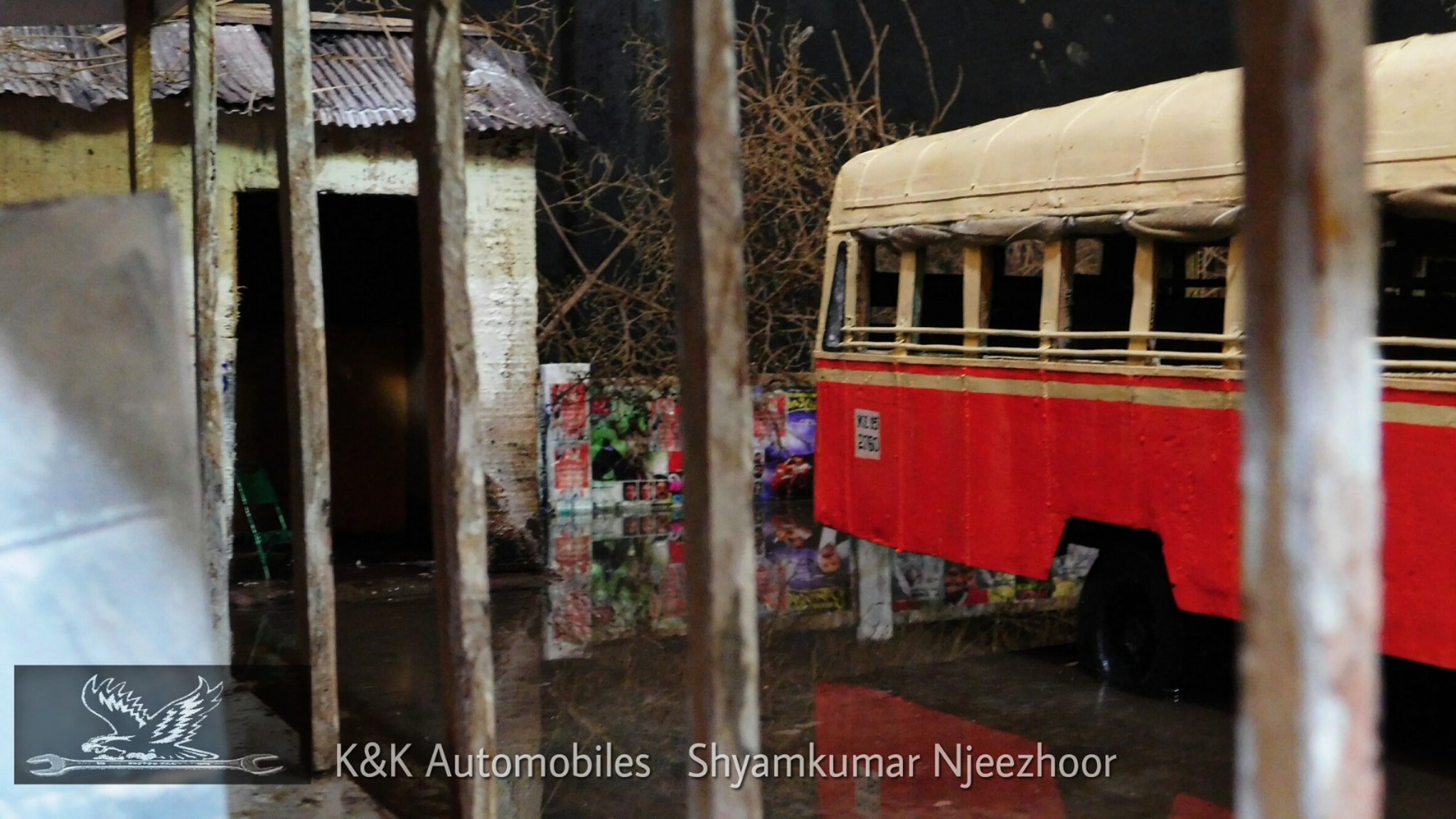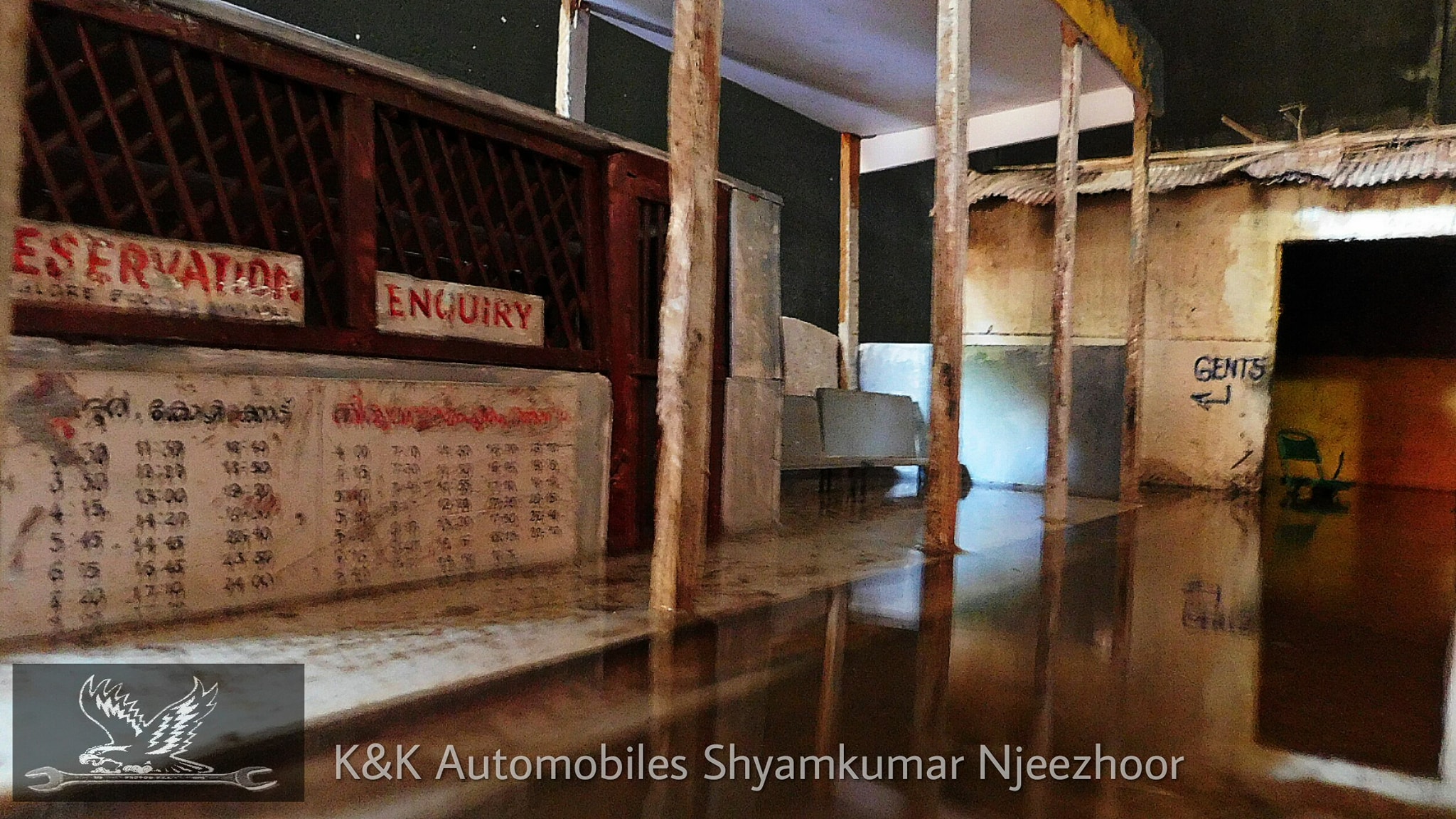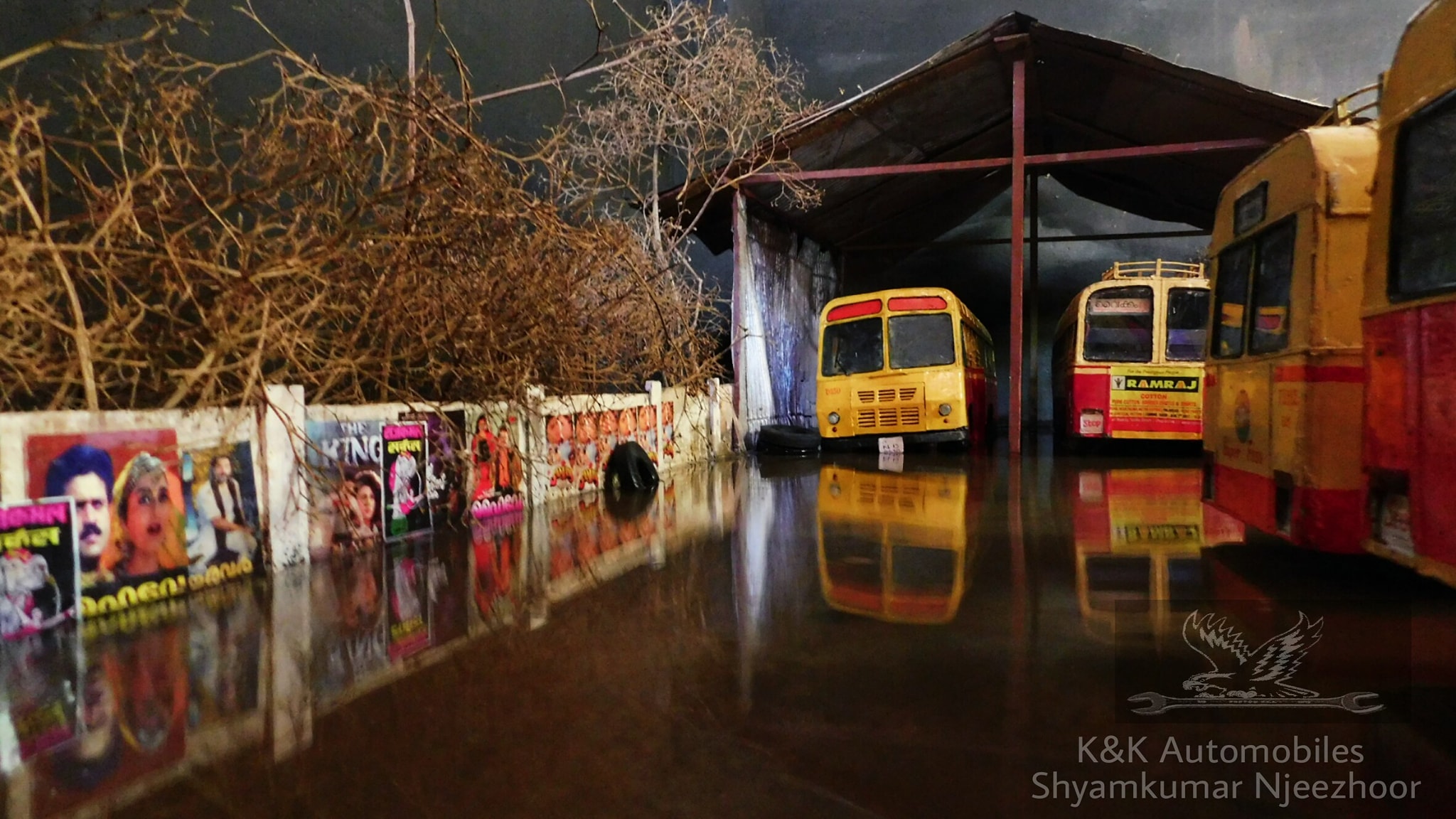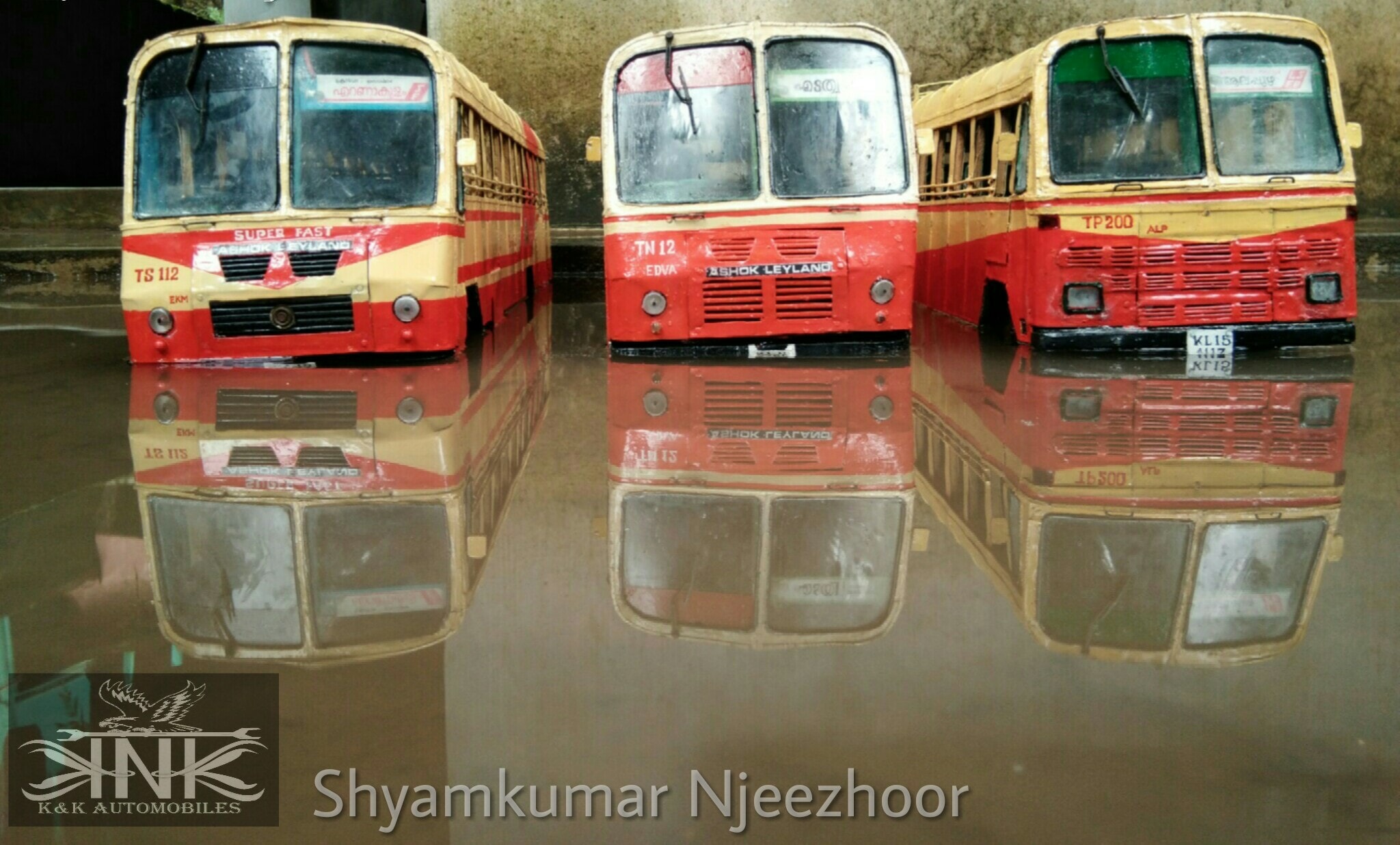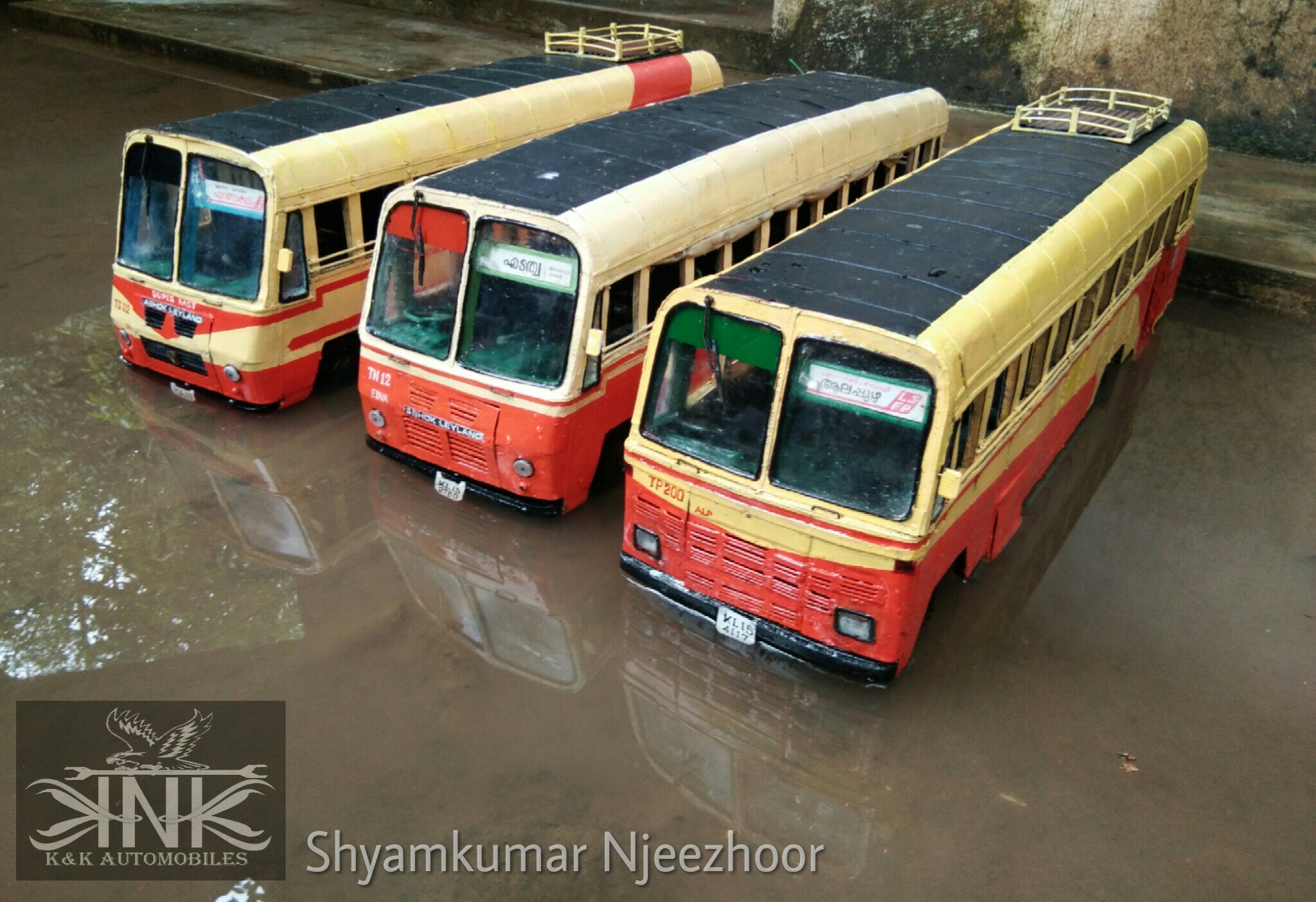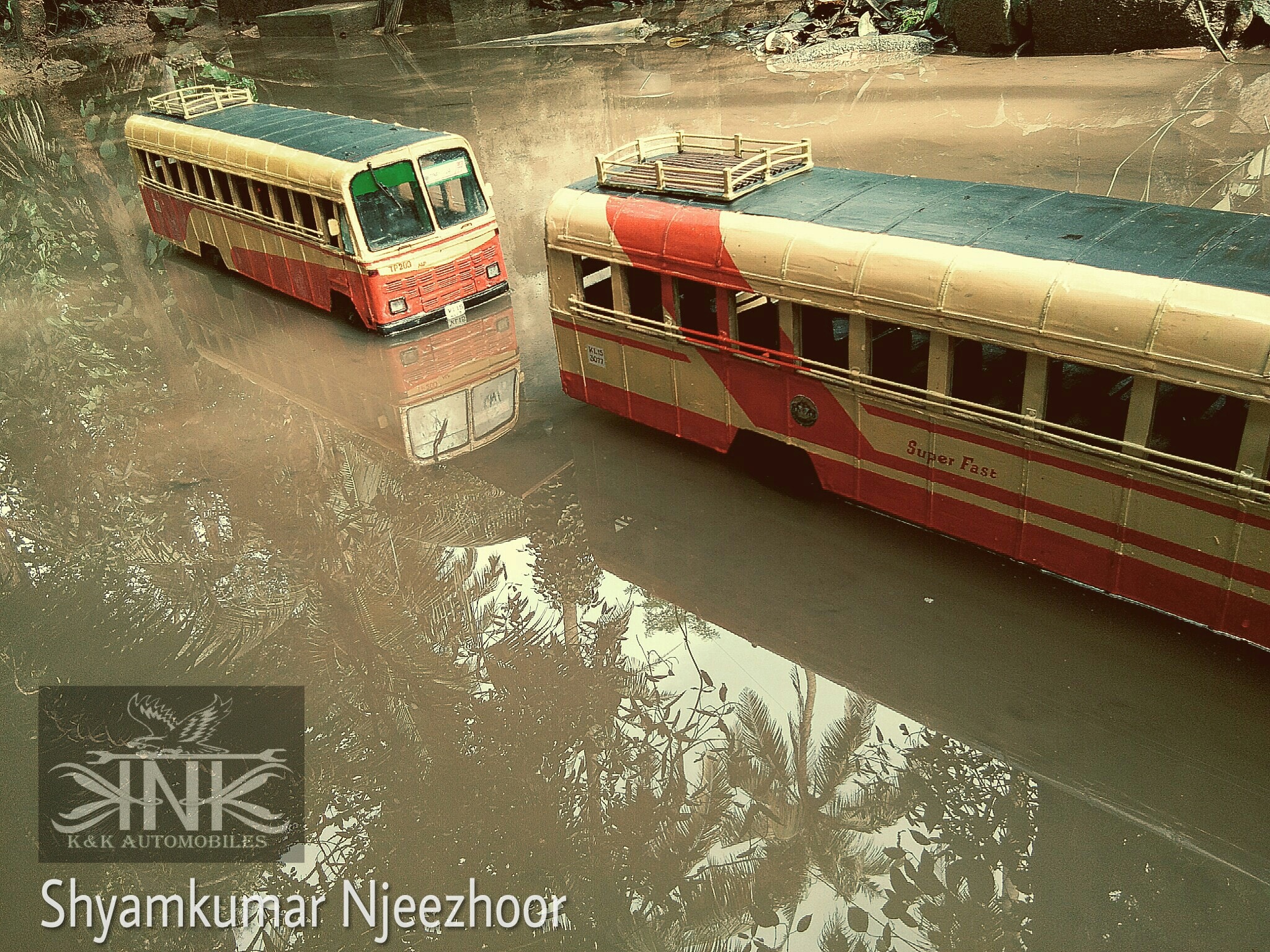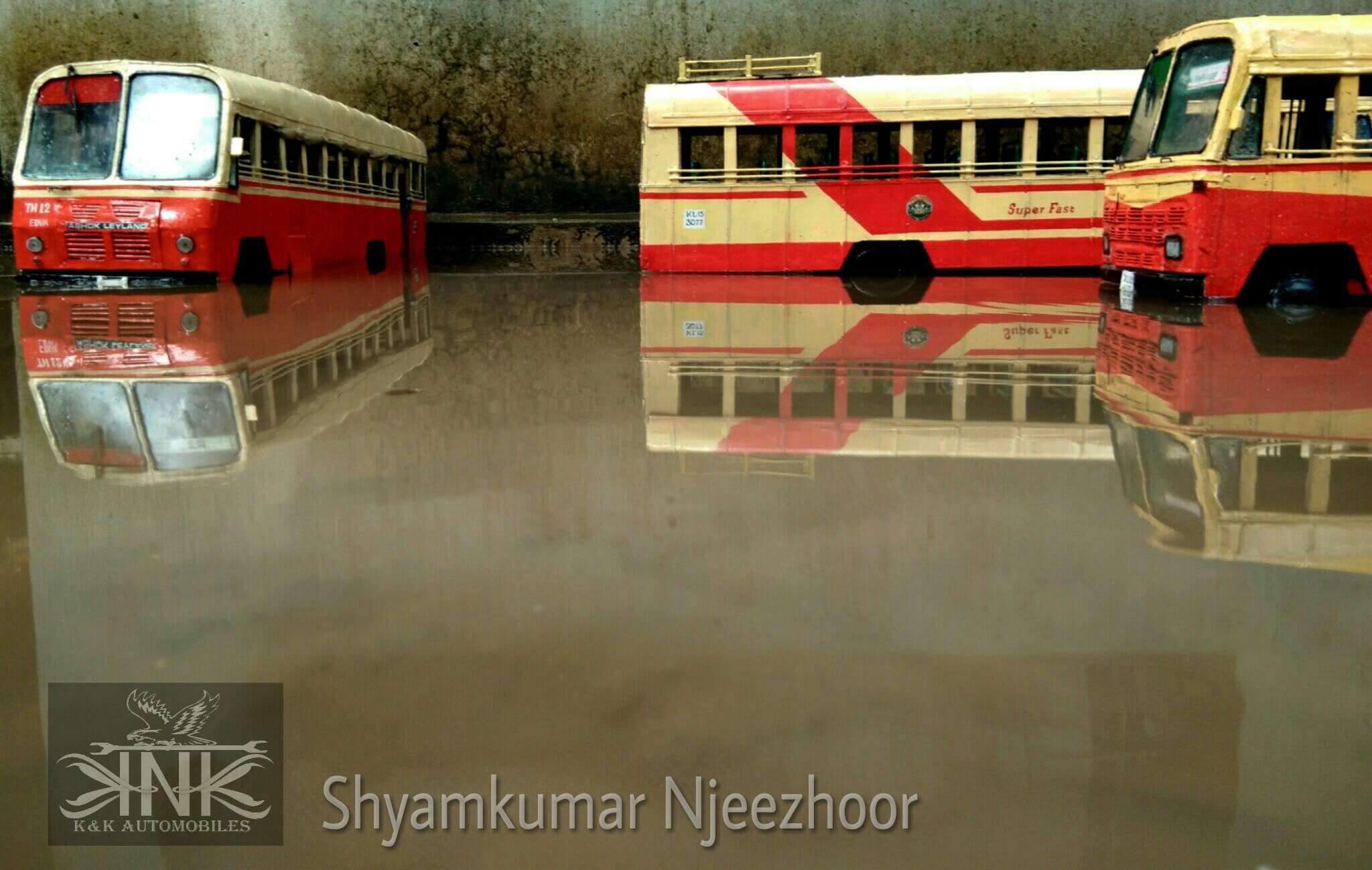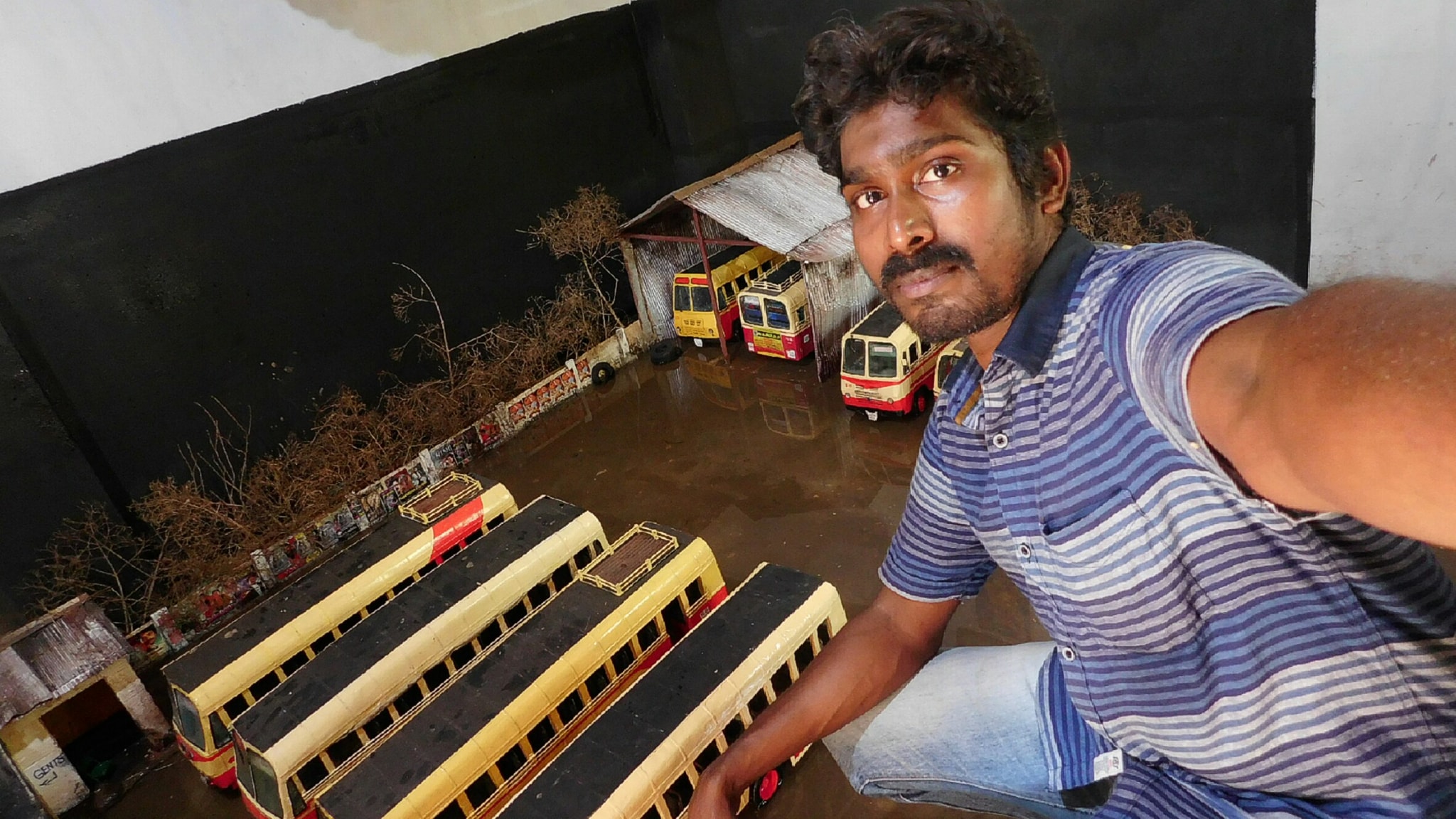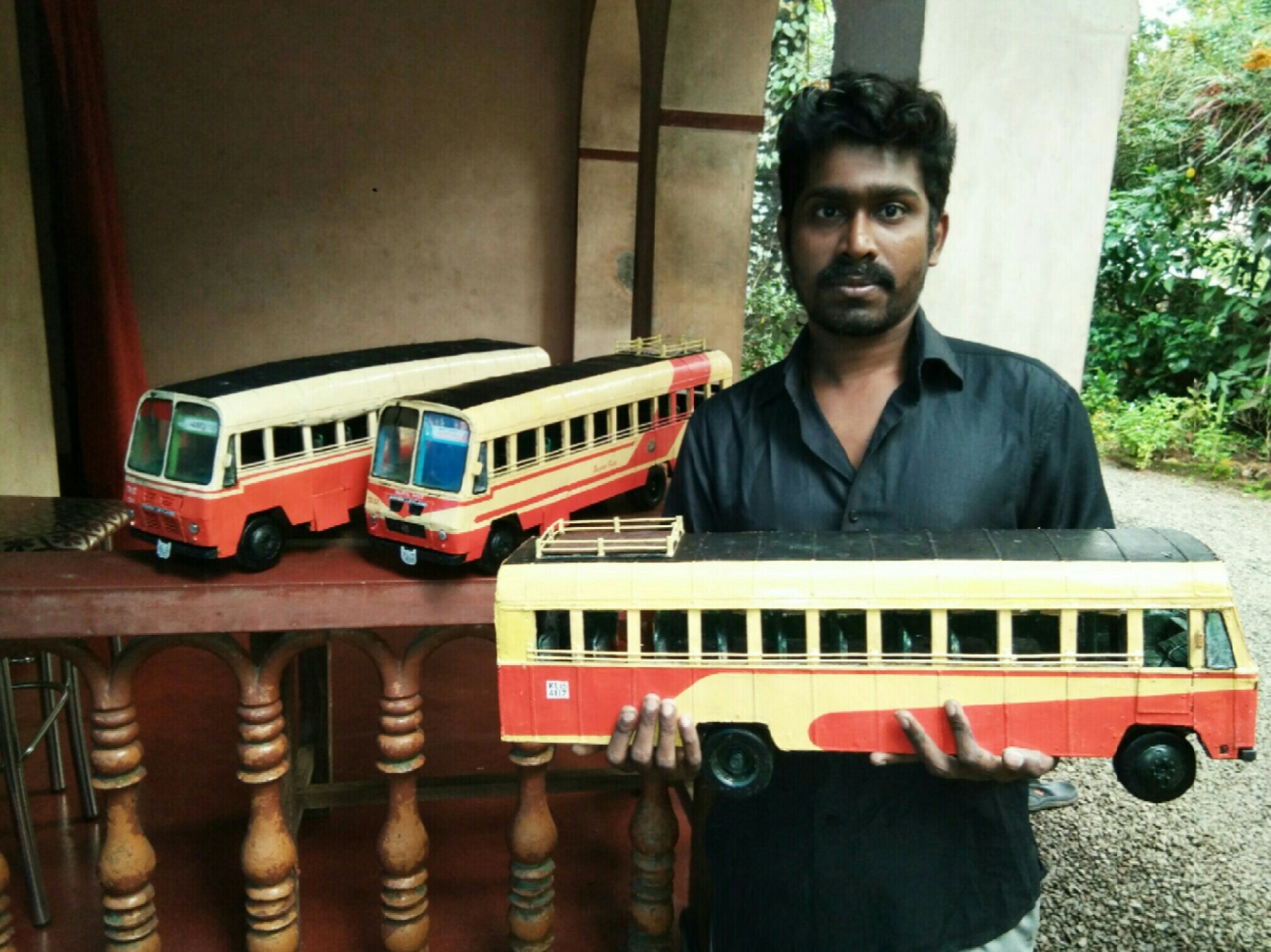 A miniature model (also known as a miniature, mini, figure, mini-fig or fig) is a small-scale representation of a historical or mythological entity used in miniature wargames, role-playing games, and dioramas. Miniature figures are commonly made of metal, plastic, or paper. They are used to augment the visual aspects of a game and track position, facing, and line of sight of characters. Miniatures are typically painted and can be artfully sculpted, making them collectible in their own right.
Its the passion for auto that drives someone to start admiring and collecting diecast models. Over time your passion becomes a hobby. There are folks who love driving and they keep track of rally races, adventure trips, group driving. Its the speed, thrill and experience that drives them. With the car model in front of you, there is a sense of pride and respect for the automobile that excites someone.
There are lot of collectors of motorcycles, cars, aircrafts, boats, trucks depending on their hobby and passion. You can become a hobbyist by collecting miniature diecast models or serious collector looking out for very antique, vintage models. A serious collector doesn't look at money or price. Its secondary. For them its the sheer vintage value and respect for the brand that drives them.