A Special Pre-Wedding Photography with KSRTC; Images…
Years go on. Likewise, the trends. Now, marriage photo shoot also takes new dimensions. Traditional photo shoots in mountain range sceneries, waterfalls and resorts has become passe. The new generation trends go viral with bat-style photo shoot, hanging down from a tree branch to throwing the bridegroom on to the river.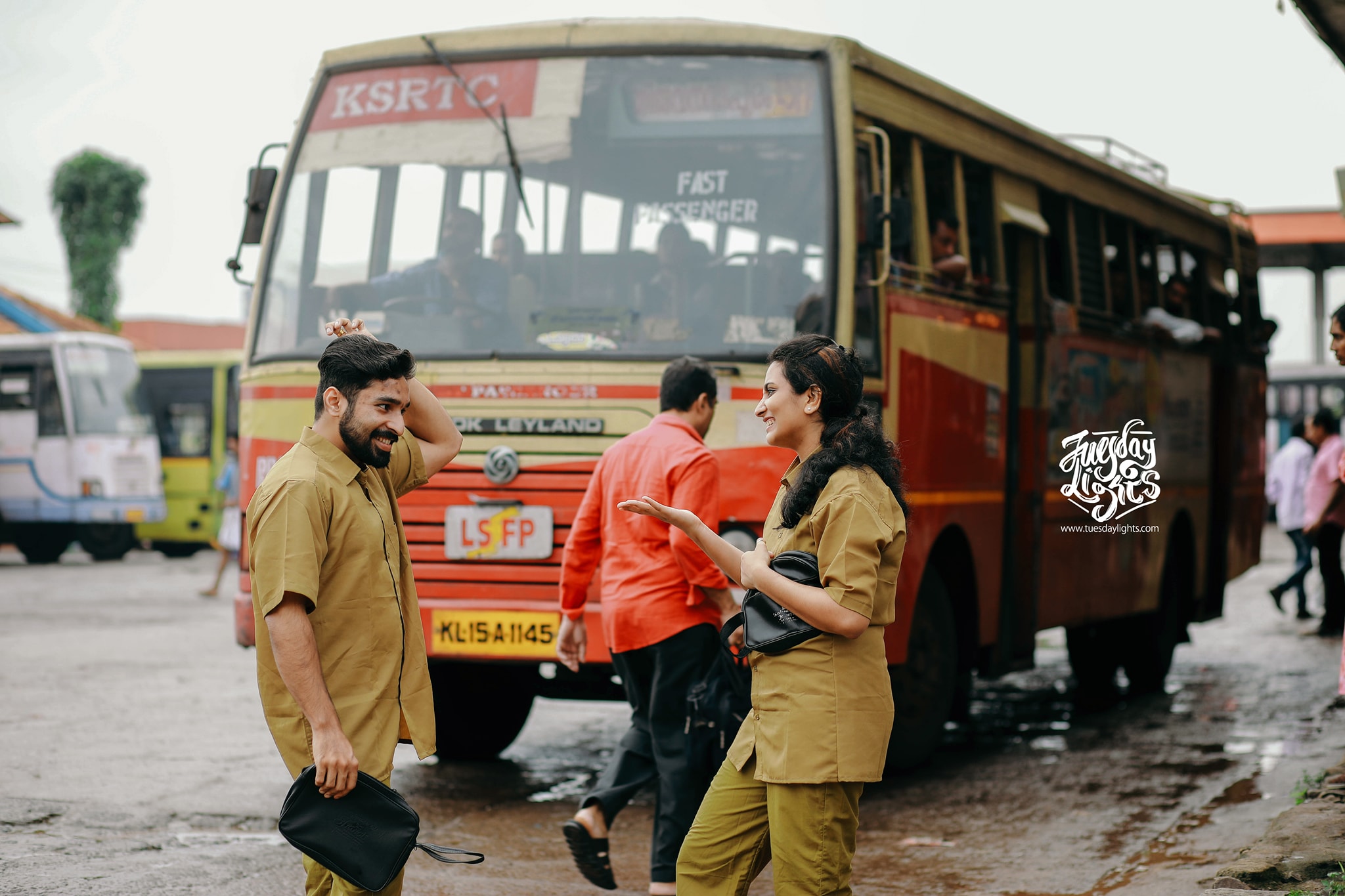 Such are the trending styles in marriage photo shoots. But here in Kottayam, it has taken to another level by incorporating more realism and giving life to photos. Thus, the marriage albums go viral than ever before. However, new experimental photos receive more acceptance than the modern day drone-shot albums. At this rate, cameraman Arjun Thomas, a native of Kottayam, became successful in making KSRTC buses as his outdoor frame to shoot a marriage album.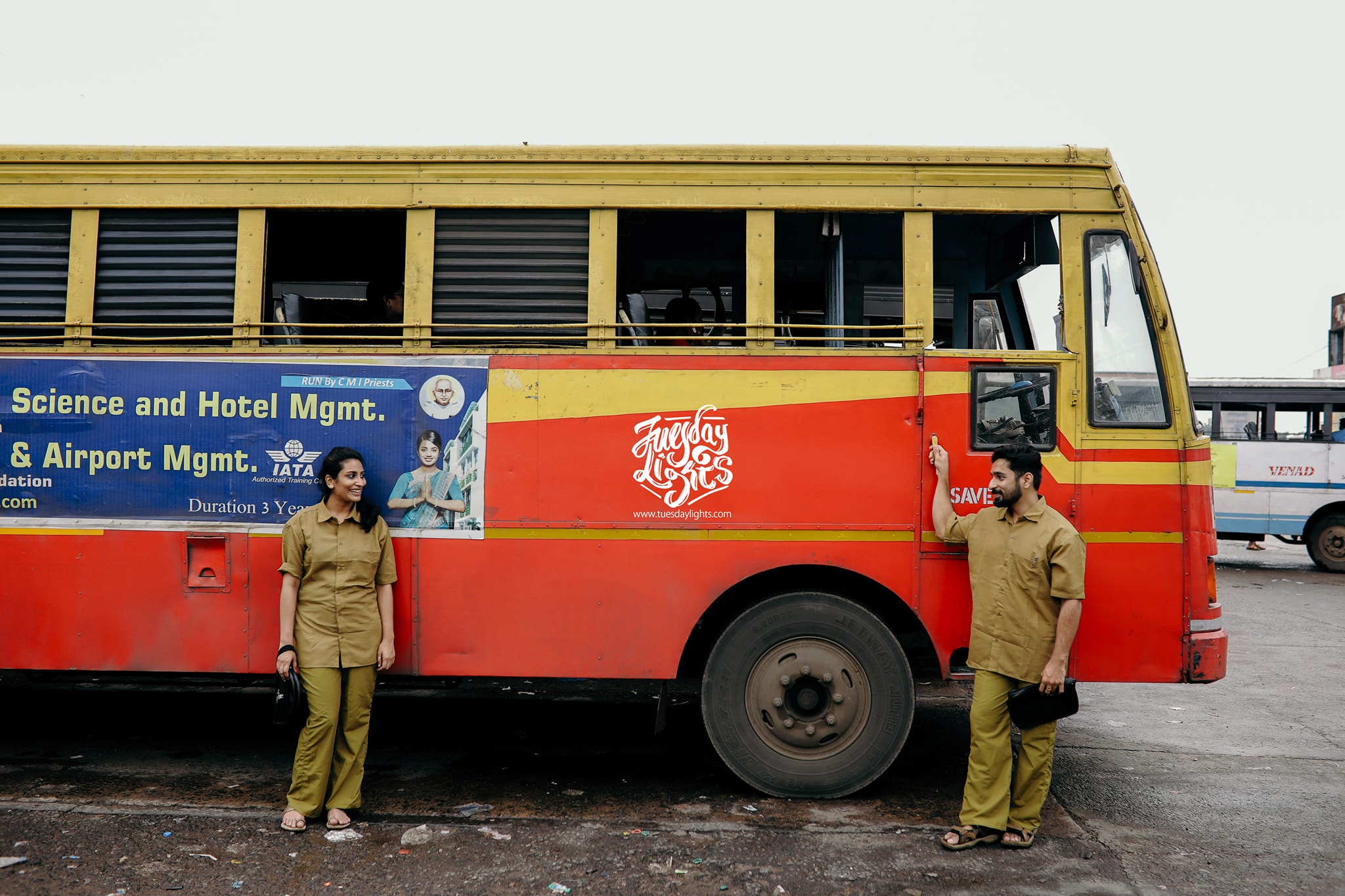 Kottayam KSRTC bus stand and buses became frame for the marriage of James and Tisha. Both are natives of Kottayam and work in Thiruvananthapuram. The couple resort to KSRTC to reach their work place. This nostalgia was the trigger to try this out-of-the-box photo shoot.
The couple dressed up in a modest way in khaki. However, this has broken all the conventional image about a marriage album. The bride and bridegroom in sherwani and lehenga doing romance around a tree has gone under earth.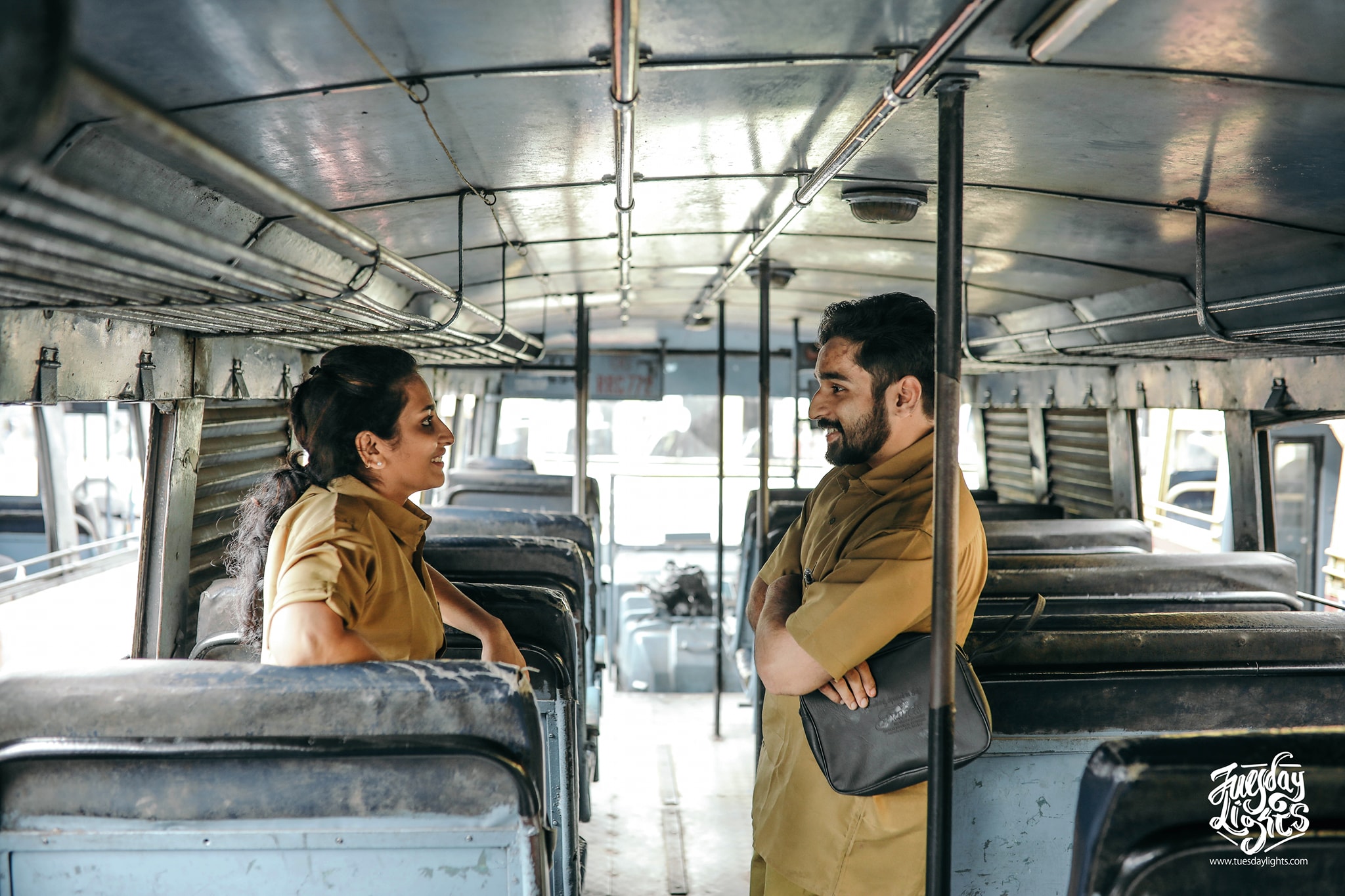 Likely, a fortnight ago, the shooting was done in the bus stand. Beginning with a shot of couple drinking tea at a shop, the entire shooting was over within one and a half hours. The total expense was the cost of two teas and two snacks. It was a surprise to the parents of the couple, who commonly blow when they hear about the huge bills of album making.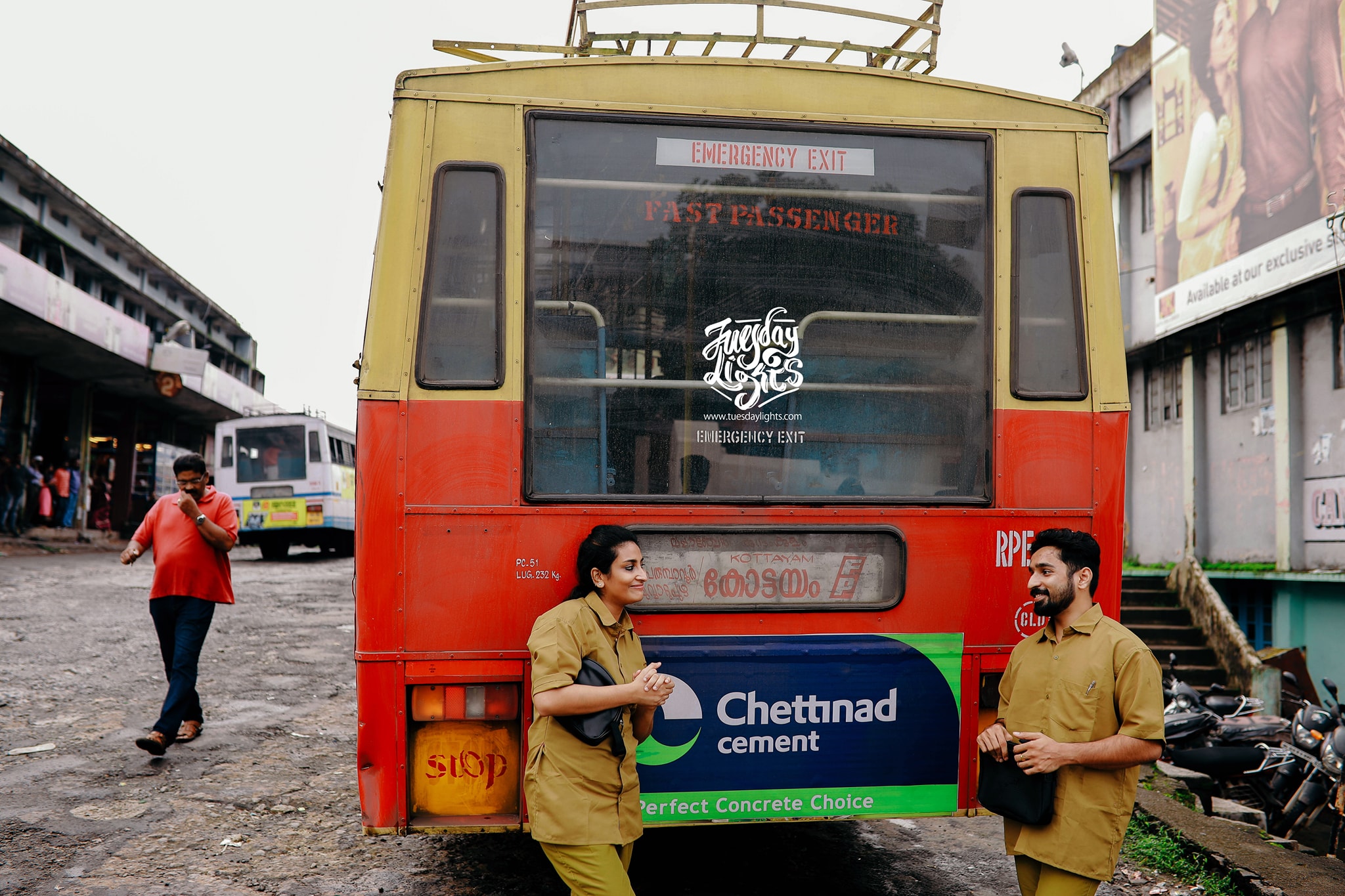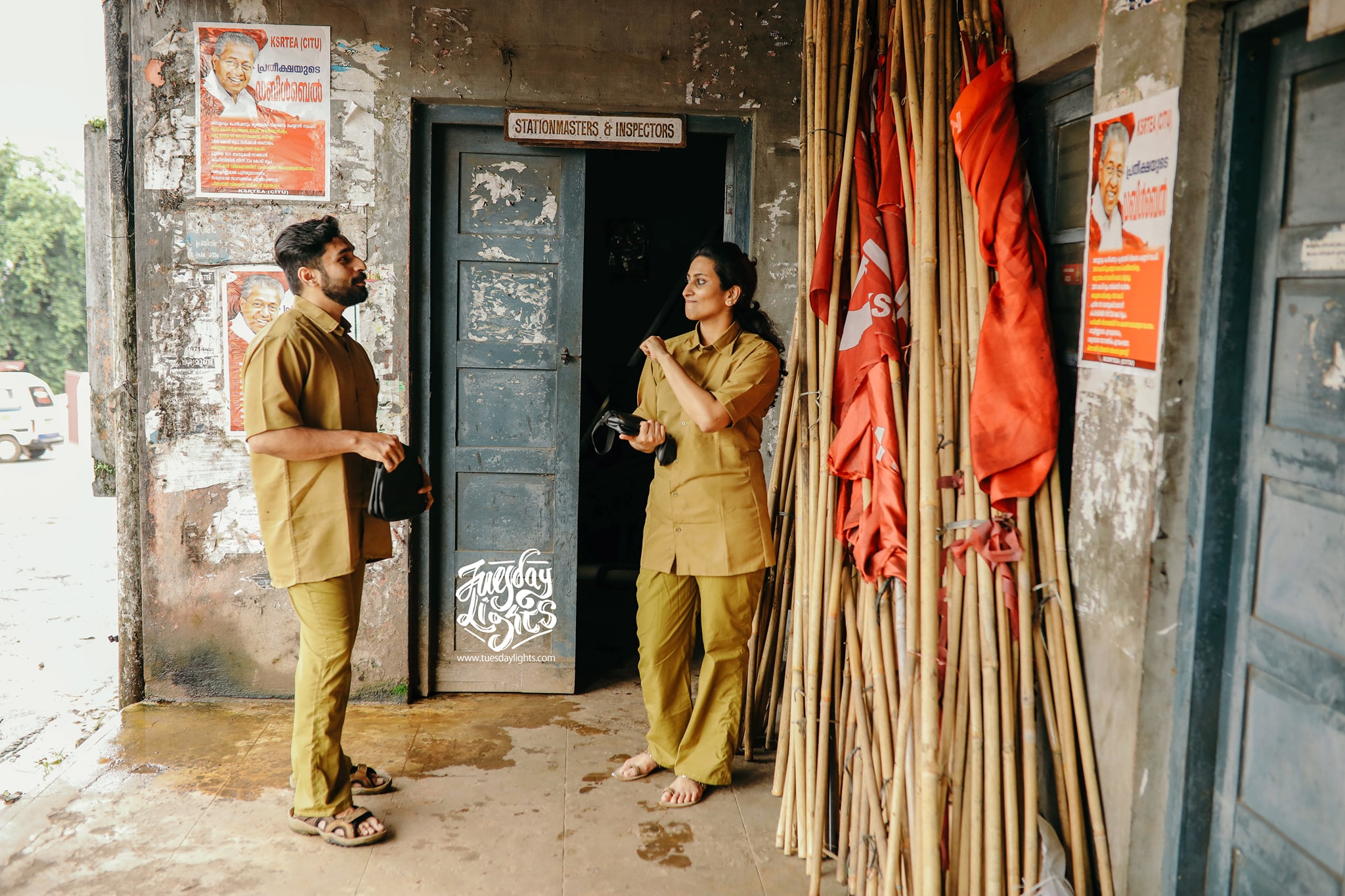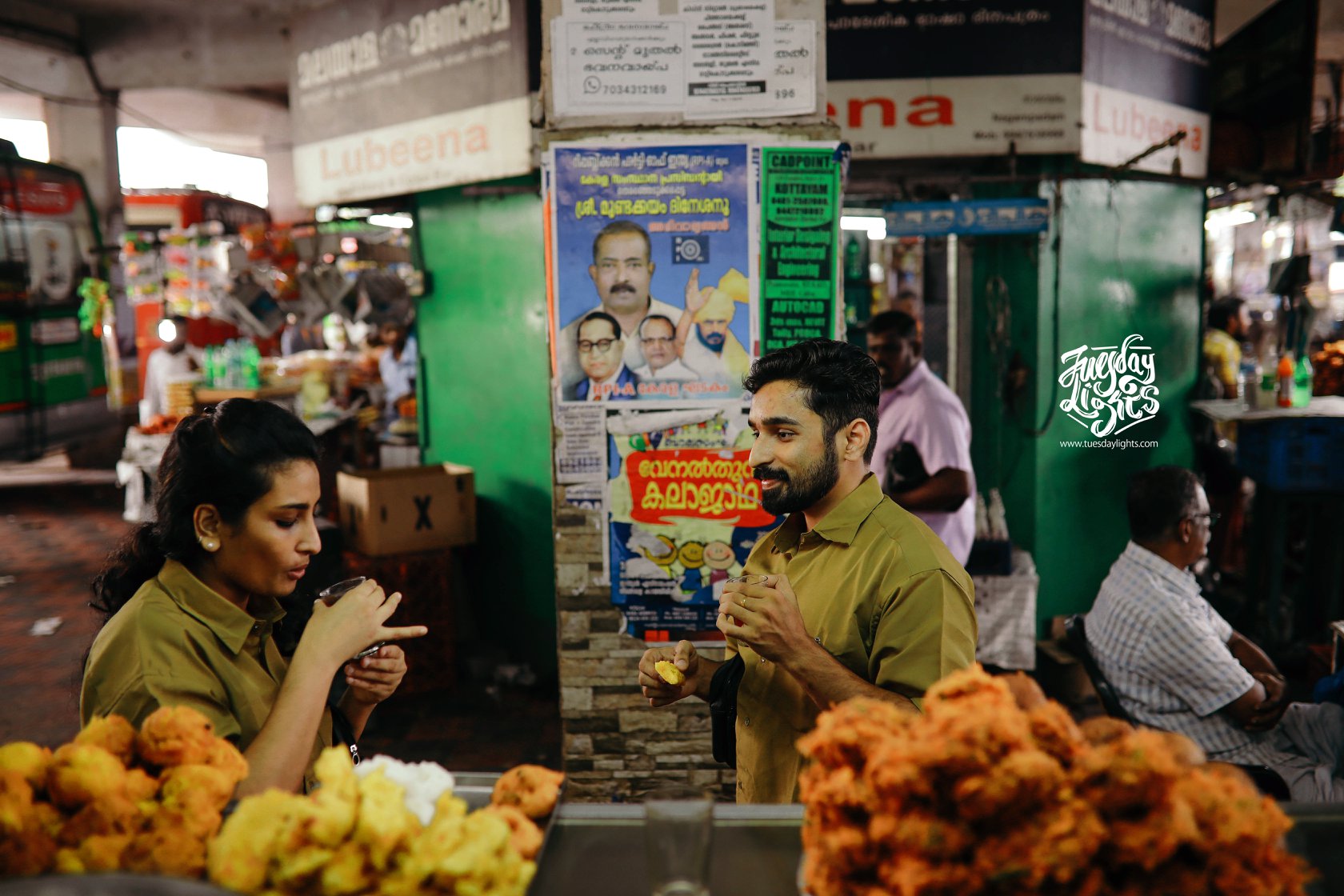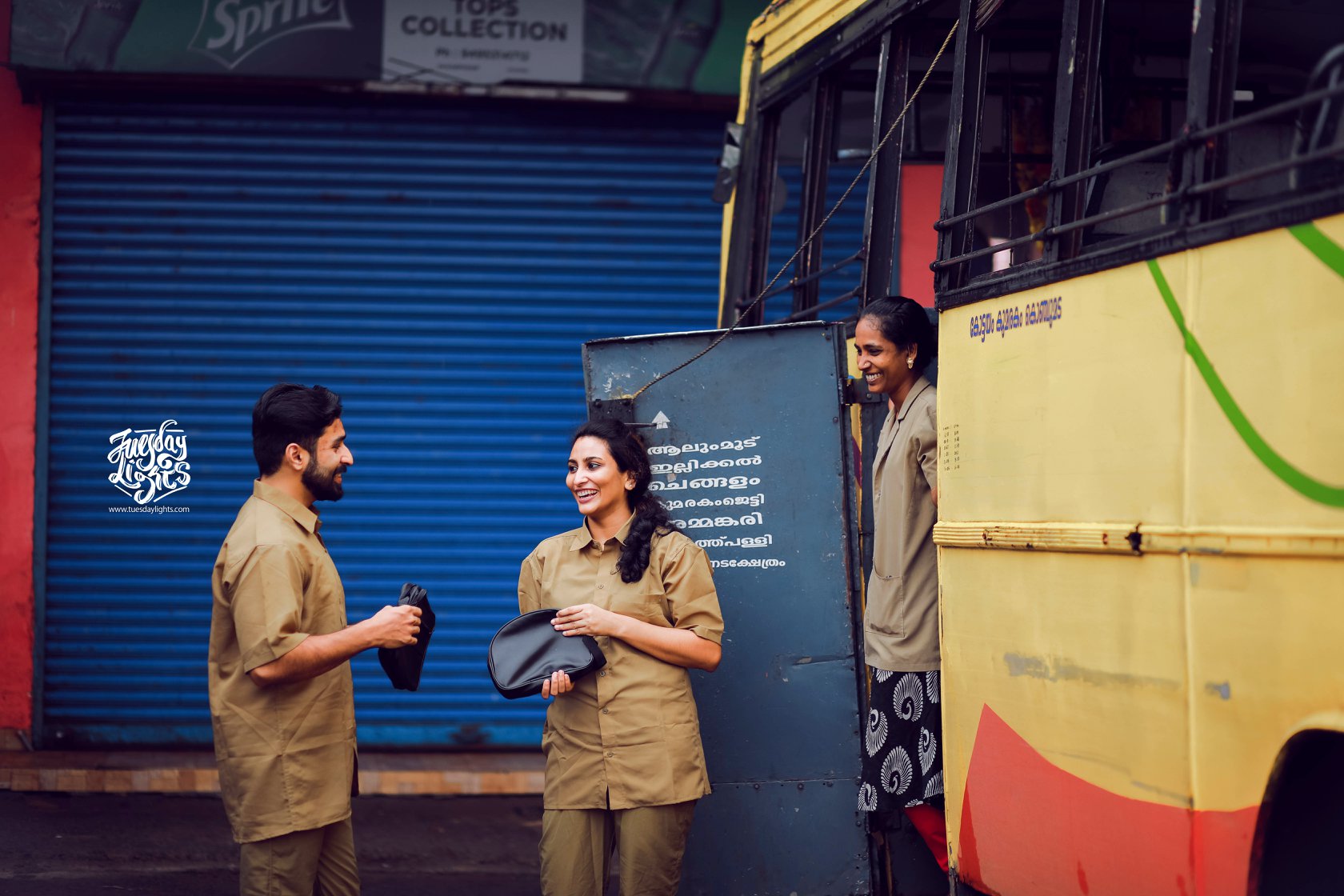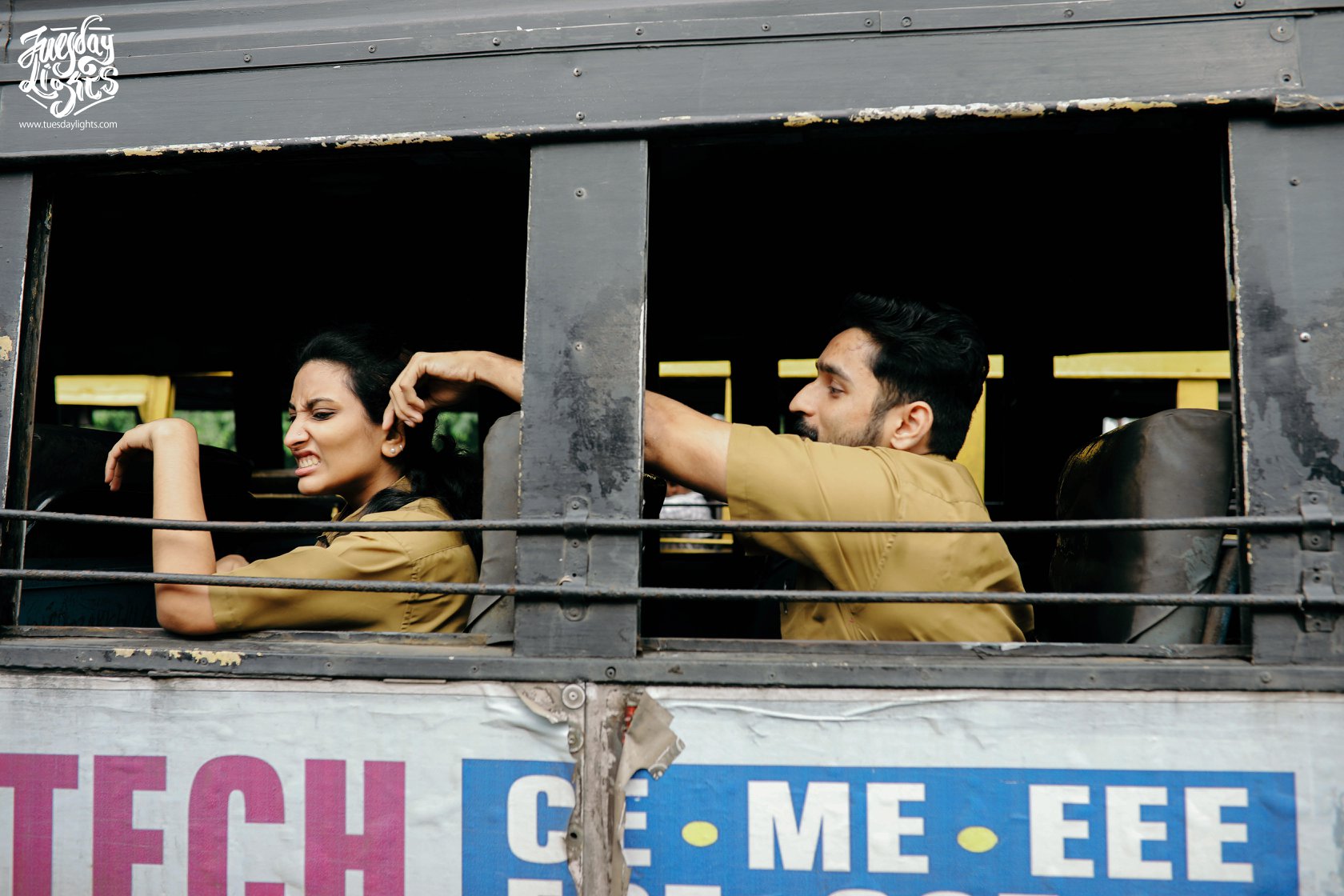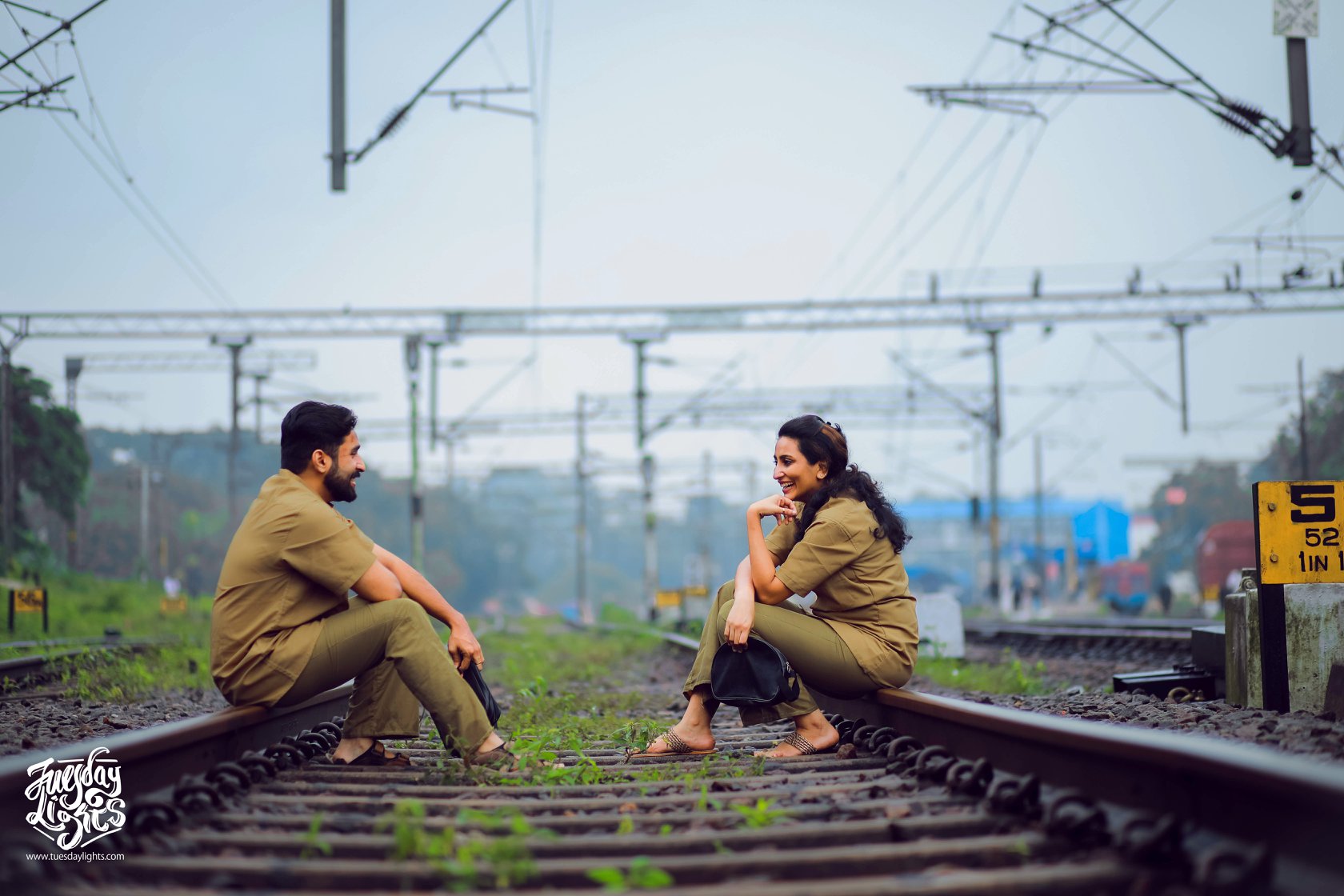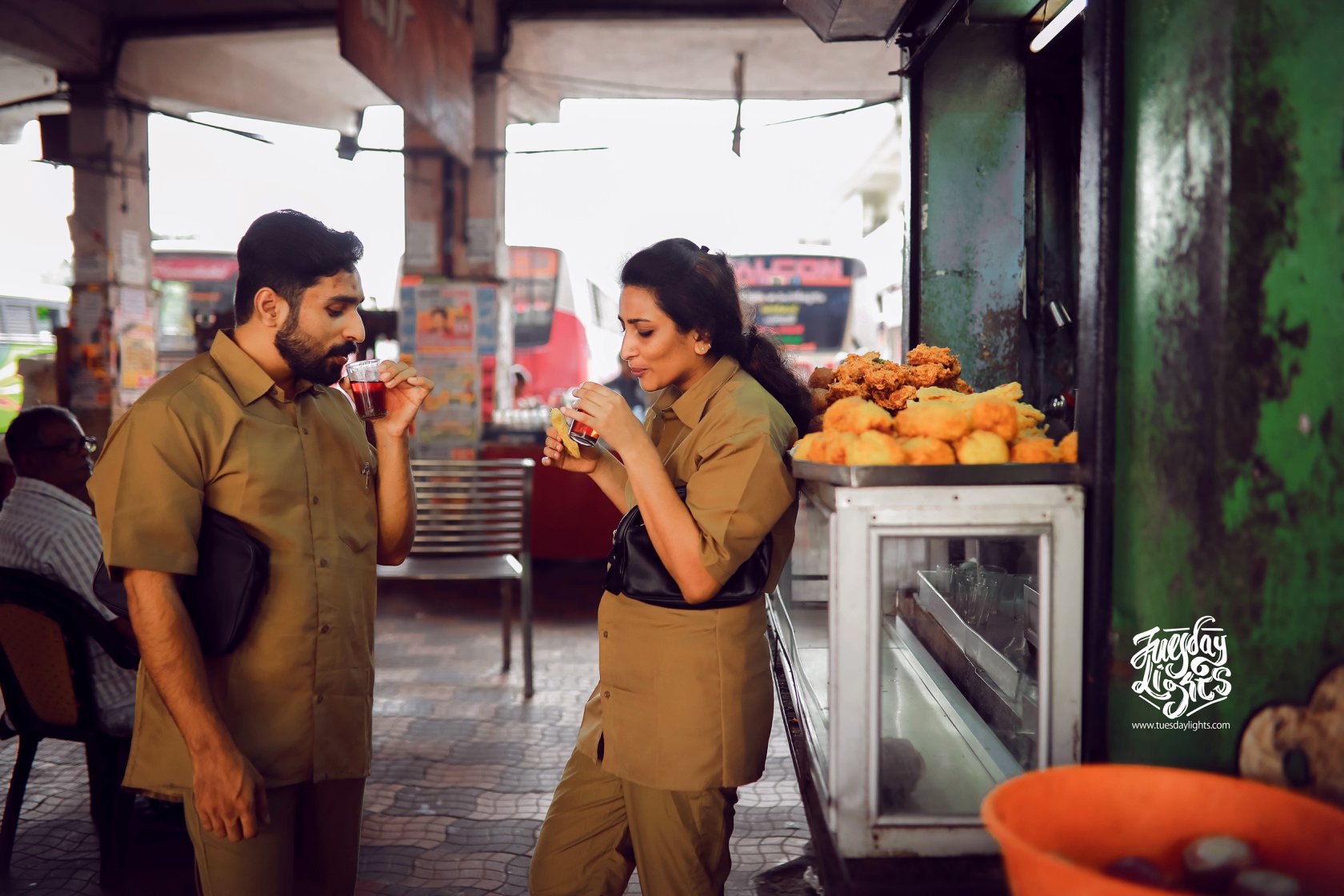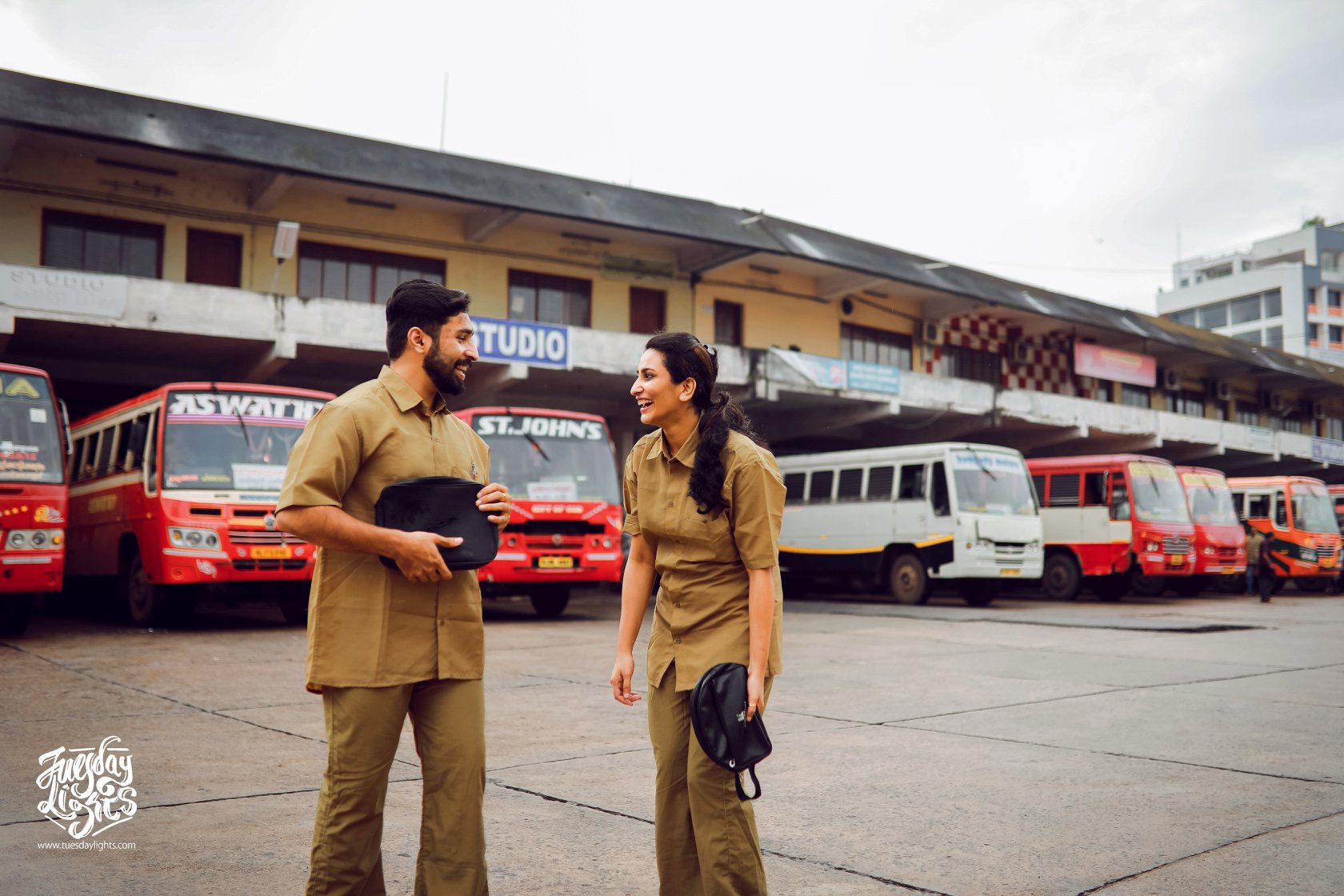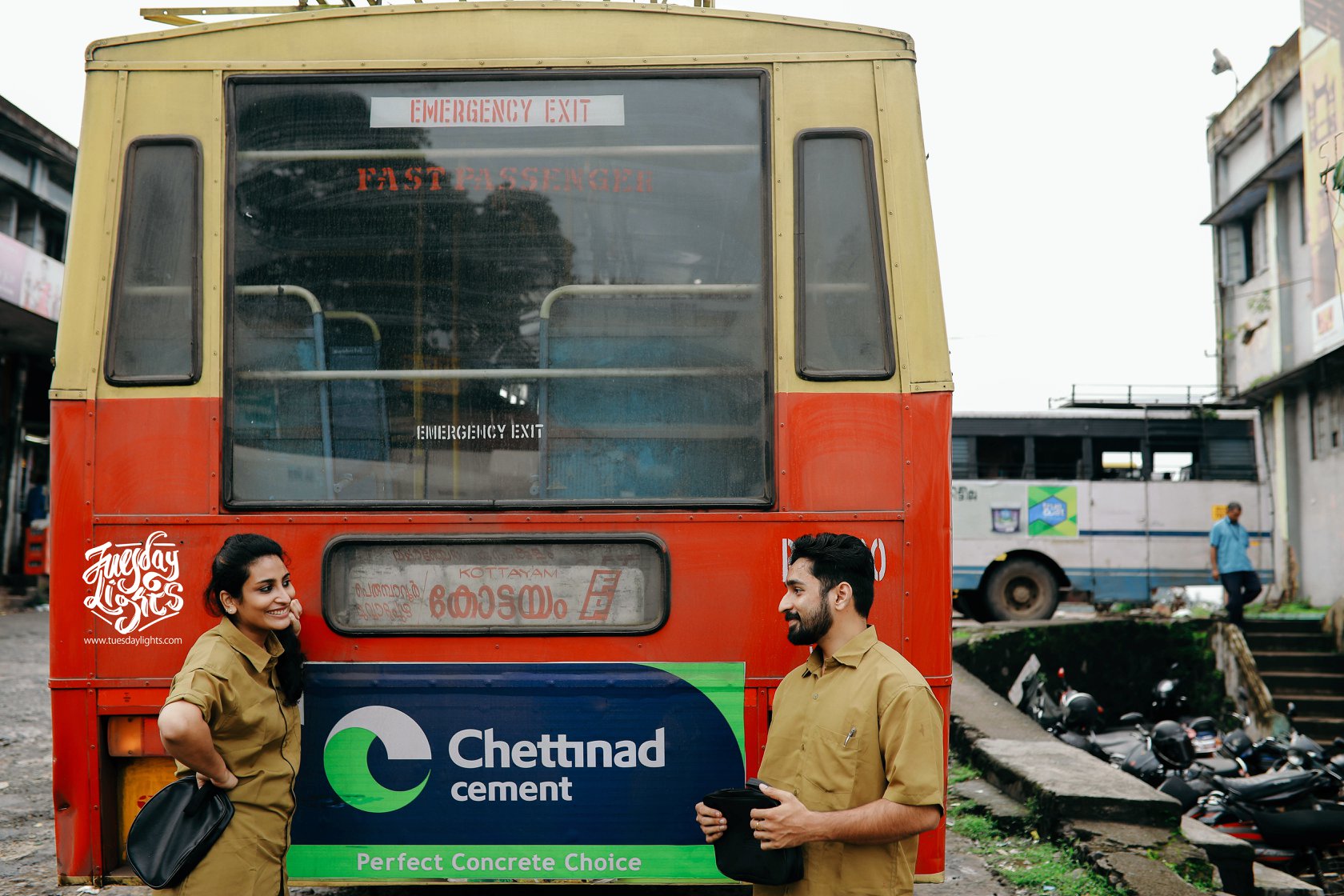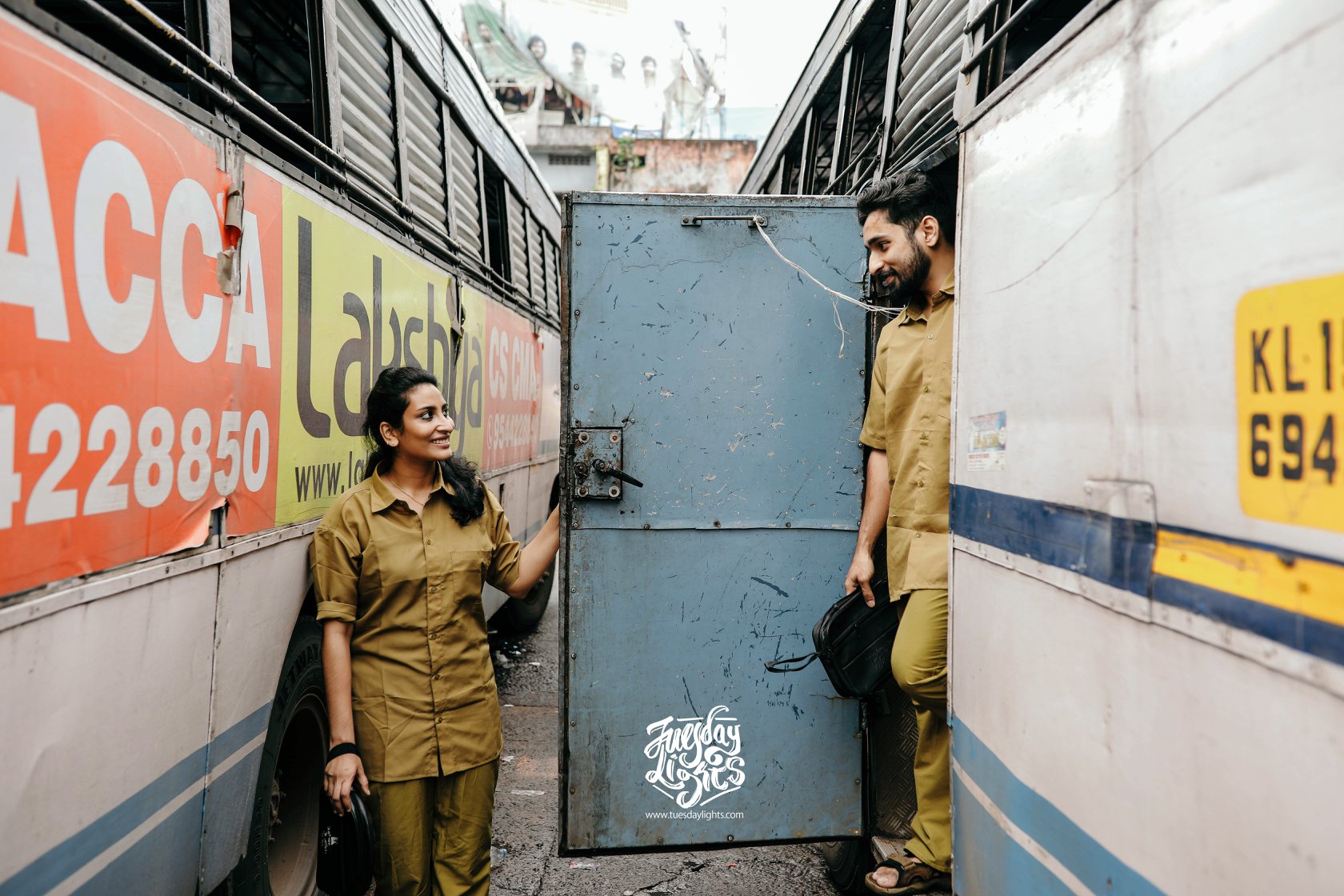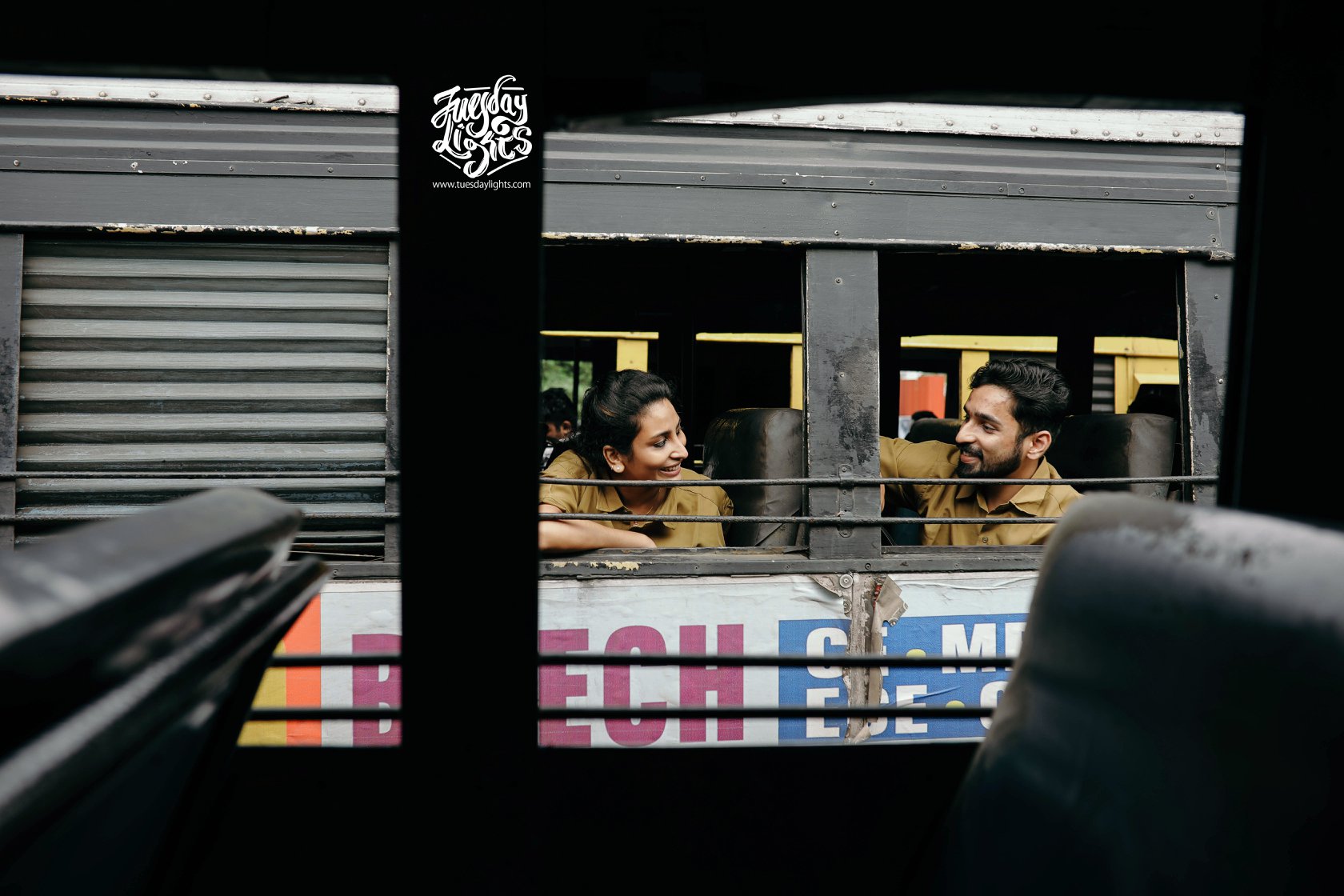 Photos – Arjun : tuesdaylights
A pre-wedding shoot, often referred to as an engagement shoot, is a photo shoot that usually takes place three to six months prior to the wedding day. Though pre-wedding shoots have become a necessity for most, a lot of couples have started debating on whether or not they should have one. Some couples think it's a waste of money and has no use at all. Well, on that case, they might be wrong.
An engagement shoot can actually help you in a few different ways. First, it helps you build a good rapport with your photographer, especially if you're hiring the same one to document your wedding day. You will feel more comfortable with your photographer and also get to know his or her shooting style. For your photographer, it's also the time to get to know more about you as a couple; your characters, how affectionate you are with each other, how formal or casual your styles are. This way, they can create suitable settings that will flatter the both of you during your pre-wedding shoot and wedding day.
What makes a great pre-wedding photo?
There are so many things that can help make great engagement pictures. For Terralogical, the greatness of an engagement album relies on two things. One is whether or not the pictures can tell the couples' story and the other is how emotions are captured by the lens. "Pictures have to tell something; who they are, how they began, or where they're going as a couple. If the two are hikers, then it would be great to have a mountainous backdrop gracing the shoot." Above all, it is the captured emotions that bring all the goodness to the pictures.
The Thematic
A thematic pre-wedding shoot is a shoot which has a specific theme that you and your partner have chosen together. You can choose a theme that evokes a general ambience like bohemian or vintage, or even something more specific, like the roaring 20s or a theme based on travel. For the location and wardrobe, cleverly adjust everything to go with the theme you've chosen. For instance, if you go with a western theme, do it in a ranch with you two dressed in folk-y attire. If it's vintage, then choose an antique setting and dress yourself accordingly for a complete old-world feel.