Planning to get a driving licence in Dubai? Here's what you should know
Register for a driving licence course in one of the authorised driving schools by opening your RTA file. Students can opt to register for either automatic or manual gear transmission for their driving licence. However, automatic licence holders are not allowed to drive a manual gear vehicle.
Documents required: Passport (original and copy) with residence stamp, no-objection certificate from employer and eight photos.
Pass the eye test: You need to get an eye test done either with an optician or at your driving school. The receipt of the test must be submitted at your driving school.
Theory Test: The training course begins with theory lectures and it is mandatory to take all the lectures and pass the Theory Test before starting practical training classes.
There is a pre-evaluation test for students who have signed up for 30 and 20 classes to evaluate their driving experience.
After passing the theory test and pre-evaluation test (if required), students can begin their practical training.
Note: Students who do not possess any driving licence (from any country) have to register for 40 classes. Students possessing their country's licence which is 2-5 years old have to take 30 classes. Students possessing their country's licence which is more than 5 years old have to take 20 classes.
After your practical training classes, your course-in charge will advise you to book your RTA parking test and assessment test.
After clearing your assessment test, you will complete your highway training before going for the final road test.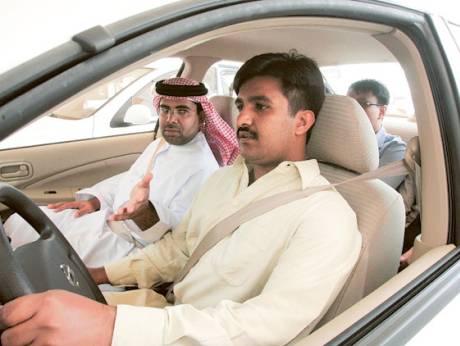 Road Test: On the date assigned, go with your passport, driving file and two photos to the RTA licence section as advised by your driving school. Fill up an application form and submit fees (around Dh200 for the road test). When your name is called out, go along with the other three candidates and the RTA inspector to the designated car. You will be given just a few minutes to demonstrate your driving skills.
If you fail, you will have to register with your driving school for at least seven more classes and get a new road test date.
If you pass, collect the approval paper from your inspector and go to the pass counter. Submit a suitable ID and Dh100. Collect your test file and submit to the Control Counter. After processing, pay the required fee. In a few minutes, you will receive your driver's license and be eligible to drive in Dubai and the UAE.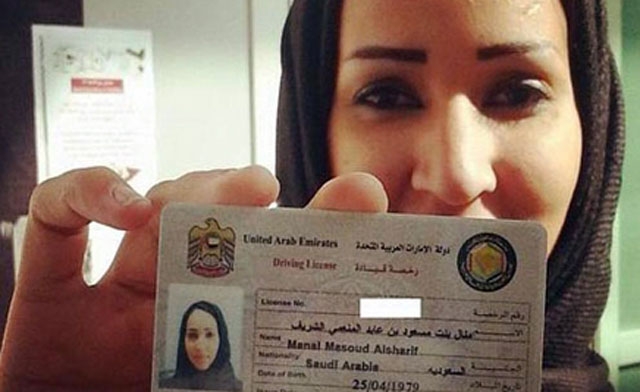 Other notes:
People who possess a valid GCC (Bahrain, Kuwait Oman, Qatar and Saudi Arabia) licence have to take two theory lectures at the beginning of the course. Then they have to take the RTA knowledge test, parking test and the road test.
People who have any traffic fine in their name will not be able to open a file until the fine is cleared.
People who have opened any driving file before with other institute should transfer their file.
Source: RTA Dubai
Did you know?
725 people died in the UAE in traffic accidents last year. 400 dirhams per passenger is the fine for not wearing seatbelts.