A motorcycle with three wheels and yet it can lean!
Yamaha unveiled a Leaning Multi-Wheeler (LMW) at the Tokyo Motor Show this year. Called Niken, the LMW will have two wheels up front with riding ergonomics of a motorcycle which means leaning will be easy on it.
Yamaha says Niken's body design makes full use of the unprecedented front-end suspension mechanisms pairing 15-inch front wheels with dual-tube upside-down forks to visually accentuate the machine's sporty performance and create a high-quality look and feel at the same time.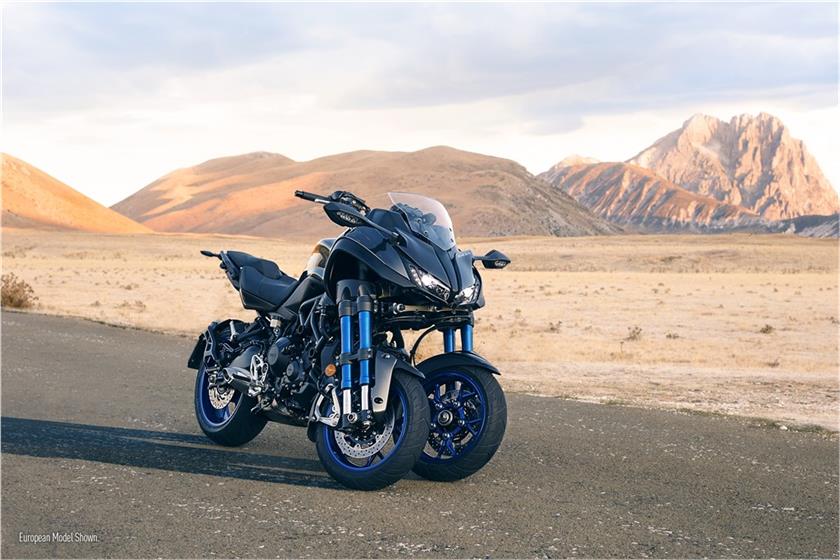 The Niken is most likely the production version of the similar-looking MT-09 three-wheeler concept shown three years ago, then called the MWT-09. Yamaha say that the Niken is equipped with LMW technology "to reduce the effects of changing ride environments and to deliver a high feeling of stability when cornering".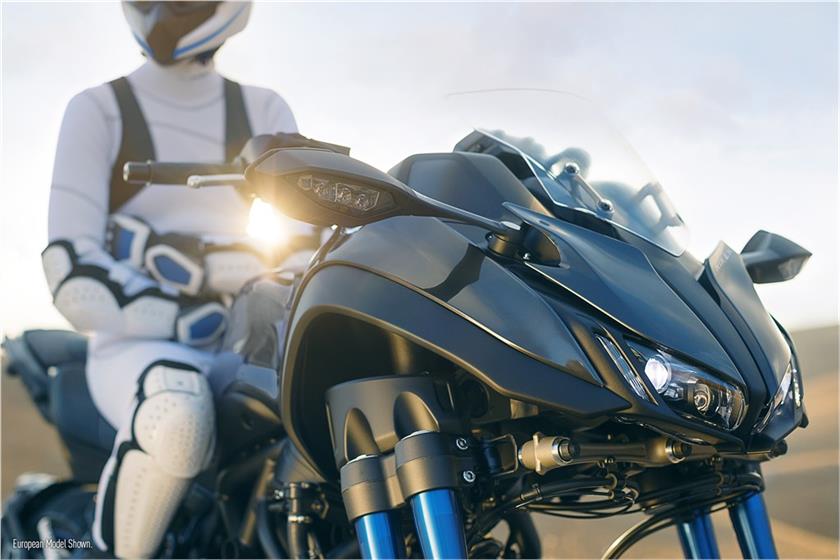 It is expected to be powered by a 847cc liquid-cooled, inline three-cylinder engine that produces 113.4 hp at 10,000 rpm and 87.5 Nm of torque at 8,500 rpm. The two wheels up front means novice riders will be able to access more of Niken's power and have better balance while leaning.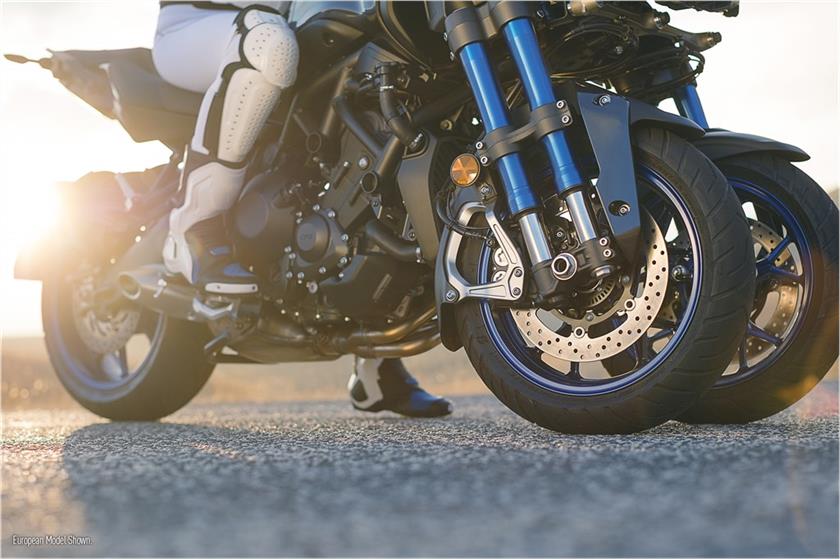 Yamaha have released a new video this week which further explains the technology the Japanese manufacturer has used to bring, in their words, a 'whole new dimension in riding control', to the fore with their innovative three-wheeled,, Niken. The video shows the LMW system's parallelogram link design through to the offset joints and dual tube inverted forks – showing how each component contributes towards cornering performance.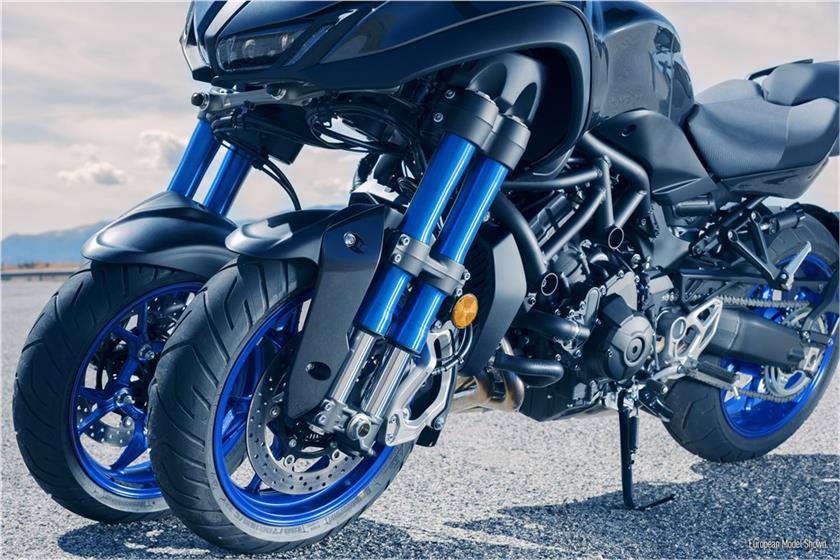 Viewers can also see how the unique hybrid frame combined with a long aluminium swingarm and model-specific chassis geometry work together to create one of today's most innovative and exciting new models.
Top features are given below…
Revolutionary Leaning Multi-Wheel Chassis : The NIKEN™ LMW chassis is an exclusive motorcycle control system that provides unparalleled rider confidence across a wide range of road conditions. With two front tires leaning in unison, the NIKEN doubles the amount of available grip for exceptional stopping power, cornering confidence, rider comfort and impeccable road manners—all while maintaining natural steering feel.
Radical Styling : NIKEN doesn't look like anything on the road because it isn't like anything else on the road. Graceful curves highlight the mass-forward design to show off the unique LMW system, combining futuristic technology with flowing, organic style.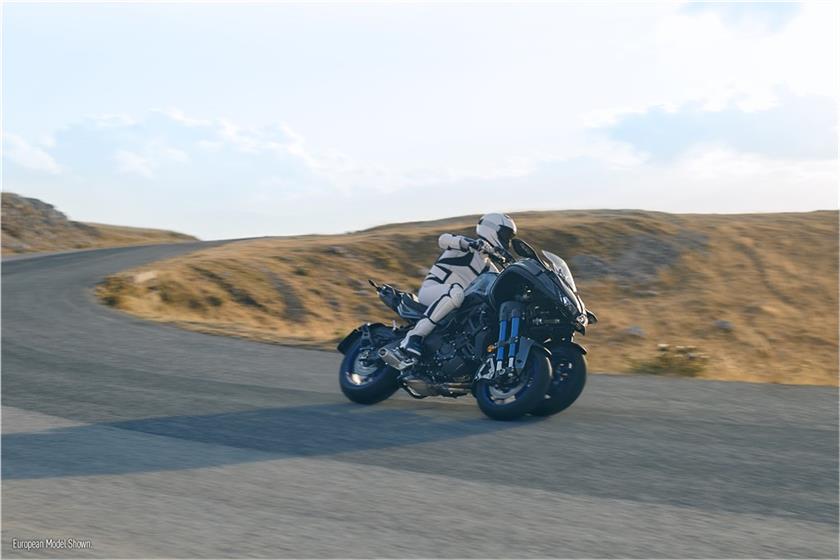 Powerful Inline-Triple : Derived from the award-winning MT-09™, the advanced CP3® inline 3-cylinder motor uses Yamaha's full range of performance technology to produce exceptional torque with linear power delivery. This results in a flexible, responsive powerplant that combines the best aspects of both 2- and 4-cylinder motors while remaining light, slim and compact.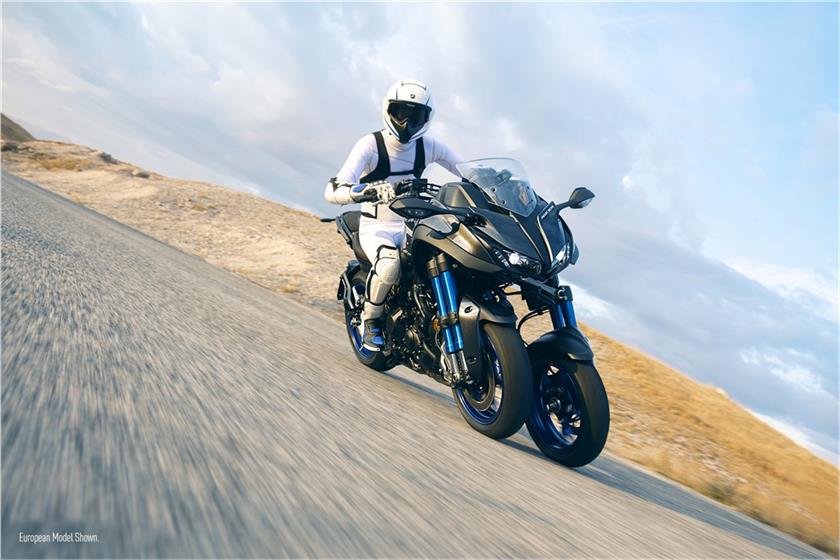 Advanced Rider Aids : NIKEN features a complete range of technologies to boost rider confidence and performance, including Yamaha's ride-by-wire throttle system, adjustable throttle mapping, traction control and ABS. Riders also enjoy the convenience of a factory quick shifter and integrated cruise control.
Sources – http://www.mcnews.com.au, http://ridermagazine.com