Maruti WagonR electric car showcased in India – Launch in 2020 as Maruti's first EV
Maruti Suzuki has showcased a prototype electric vehicle (EV) at the ongoing MOVE Global Mobility Summit in New Delhi. The all-electric prototype is based on the Japan-spec WagonR, which is based on the Heartect platform. Suzuki launched the new WagonR in its home market in 2017 where it is even available with a hybrid powertrain. The prototype showcased recently, however, was manufactured at Maruti's Gurugram plant.
In fact, the company has produced a fleet of electric cars for testing across the country. The carmaker hopes to put them through various test conditions to make sure they are reliable once they go on sale.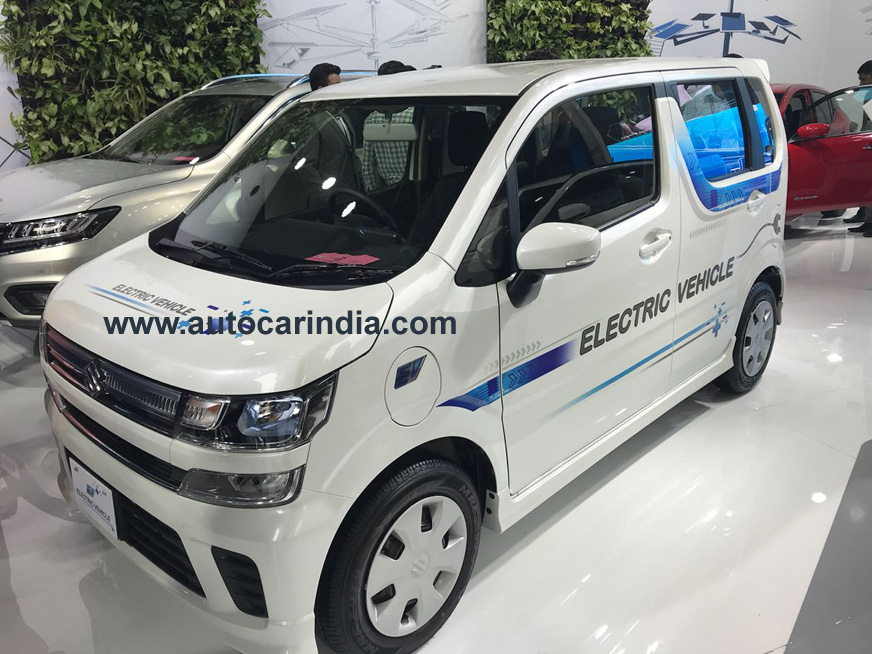 Maruti Suzuki seems bullish about its plans to introduce an electric vehicle as early as 2020. Last year, Suzuki announced that it will be partnering with Toyota for developing electric cars. Under the MoU (Memorandum of Understanding) Suzuki will develop its EVs with technical support from Toyota. Apart from that, the carmaker will also produce lithium-ion batteries, electric motors and other related components at its Gujarat facility. These measures should help Maruti Suzuki keep costs in check and price their EVs quite aggressively.
Maruti Suzuki has conducted a survey asking a certain target audience on as to what they were looking for in an electric car. Based on the findings of this survey, the company deduced that the Wagon R fit the bill of what the Indian populations would want to have or need in a budget EV of their choice.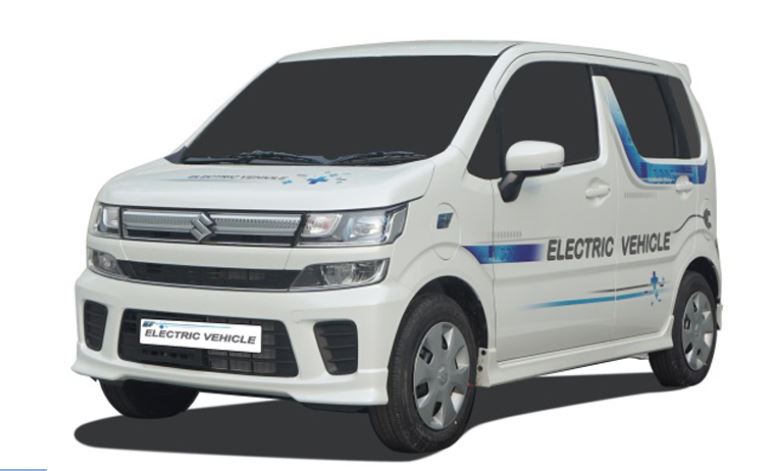 Maruti Suzuki will be using the 2018 Wagon R as a test bed for electric cars in India and the first electric car to be launched in India will also likely be the same. The Wagon R in its current iteration in India has been around for a while and will be replaced with a new version – like the one above – in early 2019. Of course, the first versions to come to India will have standard petrol engines, most likely the 1-litre K10 motor. Suzuki does not currently have a mainstream electric car on sale in Japan, it does have several hybrid models available. Suzuki had also announced plans to have an all electric Swift sometime in the future – another car that would be ideal for Indian driving conditions.