Kerala Girl drives 4WD DEUTZ FAHR 50 HP Tractor – Video
City girl, Athira Murali driving 4WD DEUTZ FAHR 50 HP tractor and DEUTZ FAHR Dealers tractor in Kerala. City Kerala girl more powerful driving performance all kind of vehicle . These especially quick, versatile and easy to use DEUTZ FAHR Agrolux 50 tractor with a very short wheelbase are formulated specifically for small farms advancing for the first time in my village Switch to Deutz Fahr Tractors. And Experience the Power, deutz tractor parts, Mileage and Features of German Farming Technology.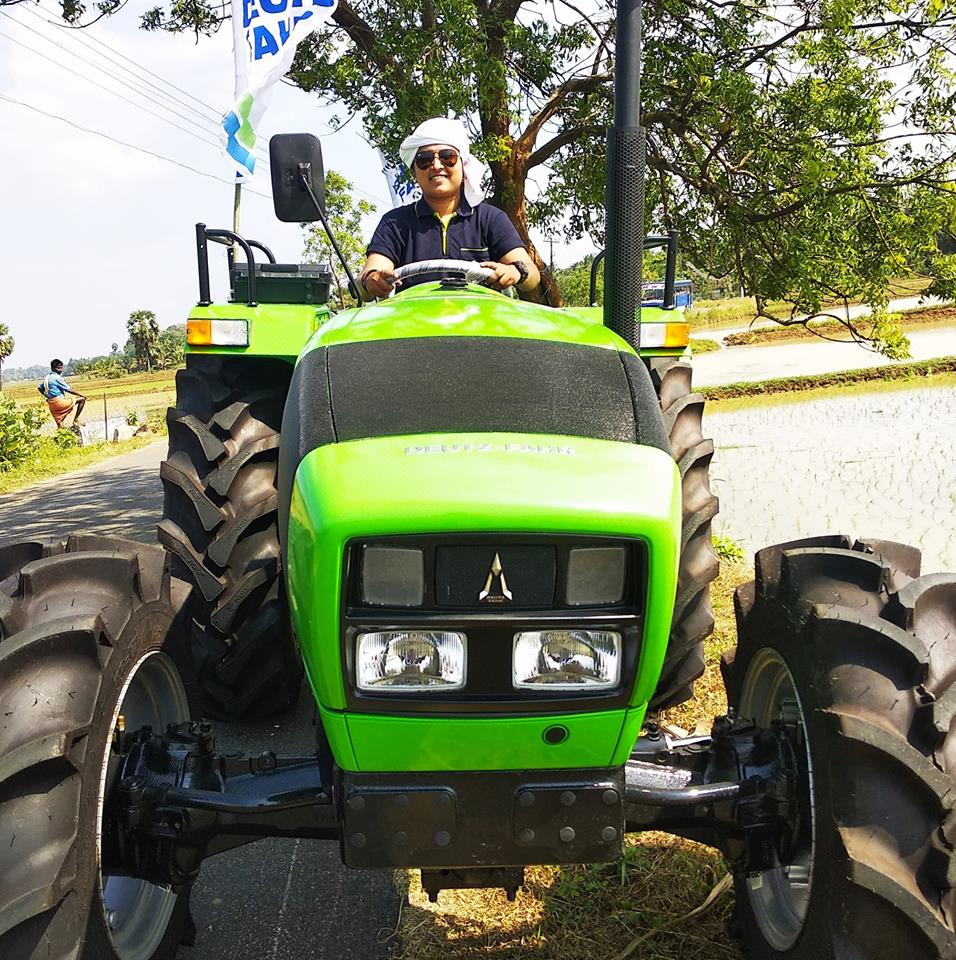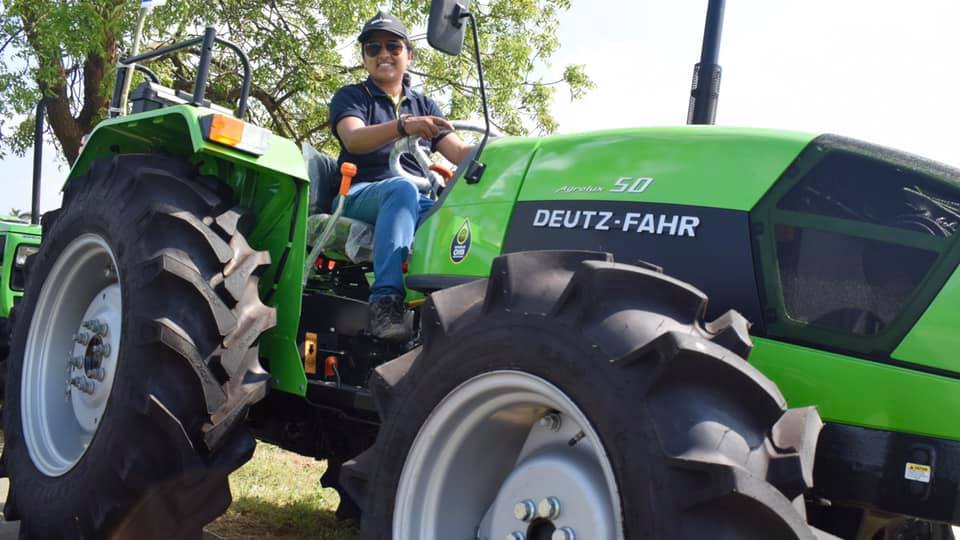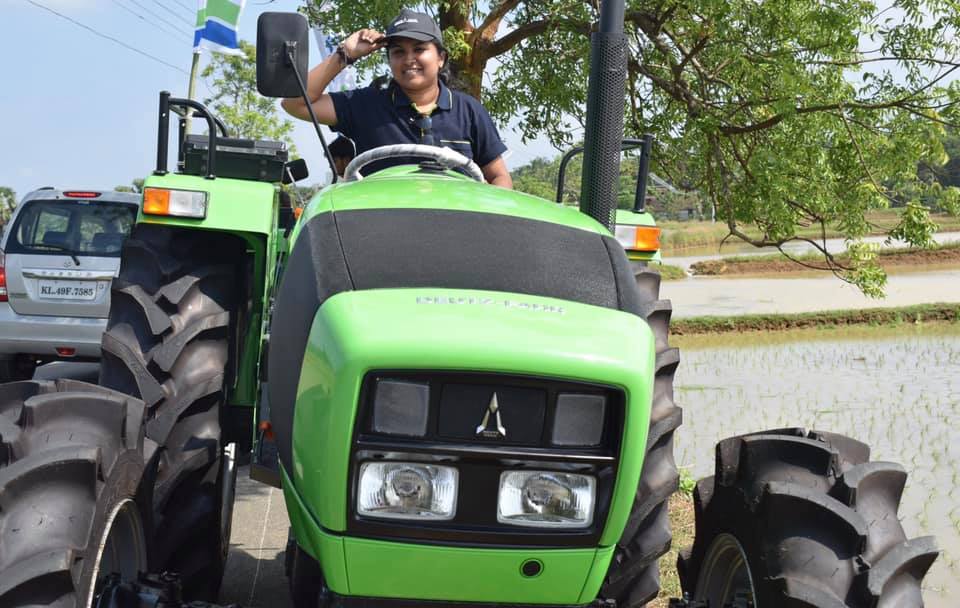 It is the season which made everyone of us to get indulged in agricultural tasks. We had a chance to visit a village in Kerala where a village girl, Athira drove the New Duetz Fahr50 HP tractor. The tractor was very flexible to drive even for the learners. That is why the girl was able to drive the Duetz Fahr tractor without any hassle. It is the time that the women empowerment has to be proved that women can bring livelihood at their own.
Photos and Video – Come To Village.
Furthermore the tractor is so magnanimous at service and frugality in fuel consumption. Because of this it remains in the market at the descent phase. The Duetz Fahr tractor dealers are very polite enough to provide adequate information about the tractor. The parts of the tractor are not as an ordinary tractors but a maximum strengthen comparing with other tractors parts.
The Duetz Fahr tractor kept for sale at the maximum number of the showroom across the nation to elaborate its service for the welfare of the farmers. The company also produces Duetz Allis tractor which is worth enough for the money we pay for it. The Specifications of the Duetz Fahr tractor are so benevolent at the view of farmers. Therefore we brought it to the notice of our village farmers to feel and utilize the service of the tractor.
We conducted an extensive research over many farmers across the country to bring out the real mechanization for the benefits of farmers. Furthermore it gives high performance with 100% pulling power at any field and it very simple to use for any age group farmer. That is why a village girl is given chance to drive the tractor.
About Athira Murali..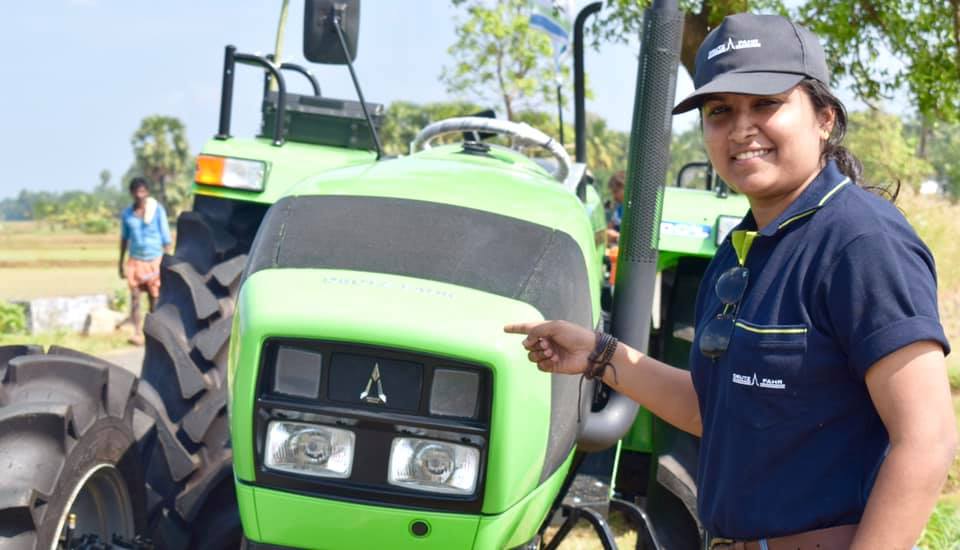 Athira Murali (born on March 22, 1993) of Kottayam, Kerala, is the youngest to possess 6 driving licenses of Transport and Non-Transport vehicles including 3 wheelers, High Productivity Motor Vehicle(HPMV) and Light Motor Vehicle(LMV), as on October 7, 2014.
She fluently drove a lorry when she she was in tenth standard and during his plus two days her craze was driving JCBs. Athira earned a heavy license when she turned 20 and took up Mechanical Engineering as her field of study to know more about vehicles. She says that driving is her passion.