2018 Ford EcoSport gets surprisingly low safety rating for roll-over test
2018 Ford EcoSport SUV has scored 4 stars overall in front crash test and a 5 star rating for side impact. In resistance to rollover, the SUV only received a 3 star rating. This is surprisingly low as there hardly any cars which get a rating of less than 4 from the NHTSA.
With these scores, the EcoSport is lower than its global rivals such as the Chevrolet Trax, Mazda CX-3, Toyota C-HR and Honda HR-V, all of which scored 5 stars overall and 4 stars in rollover tests.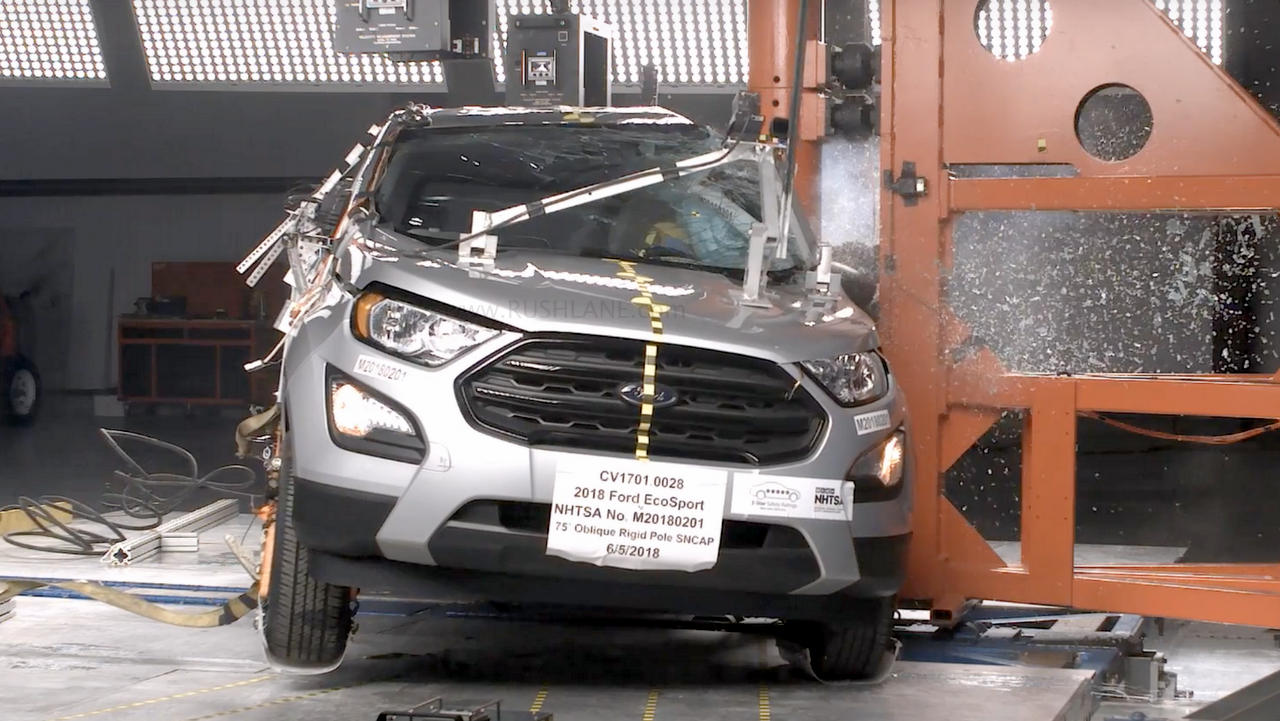 Recently launched in US markets, the made in India Ford EcoSport has been on sale in emerging markets since 2013. NHTSA confirmed that while the front wheel drive variant scored 3 out of 5 stars in rollover category, the all wheel drive variant earned 4 stars (4WD variant is heavier, which helped in scoring 4 stars).
But in India we only get the 2WD variant as the 4WD variant, though is made here, it is not sold here. The Ford EcoSport was the only subcompact crossover SUV to receive just 3 stars.
The new Ford EcoSport does not get the latest safety features such as parking sensors, surround view cameras, adaptive cruise control and forward collision warning along with automatic emergency braking.