7 Reasons Airlines May Remove You From a Flight
Unless all your devices have been on airplane mode, you've seen the video of a passenger being dragged off a United Airlines flight so his seat could be given to one of the carrier's employees.
United's CEO initially defended the forced — and bloody — removal, saying the airline has a right to bump passengers even though they paid for their tickets and were already seated. For many consumers, this was a shocking education on passenger rights — or lack of them.
"There are hundreds of rules that are listed in different documents that nobody reads," says Rick Seaney, CEO of FareCompare, a travel information website. "It's like your Apple phone. It asks you, 'Do you agree to the terms?' and it's a 60-page document. Who is going to read that before they press 'yes'?"
You'll find the rules are spelled out in each airline's "contract of carriage" or "conditions of carriage." They vary from carrier to carrier. Here are some of them:
Overselling and bumping The practice of selling more tickets than there are available seats is legal. Airlines have been allowed to overbook to financially protect themselves against passengers who don't show up and then claim a refund. Empty seats cost airlines money. Carriers also are permitted to bump passengers if too many of them show up.
In this recent case, the flight was fully booked — not oversold — when four United crew members tried to get to their destination by bumping passengers. Typically, airlines will first offer a financial incentive. They can offer any amount to people who voluntarily give up their seat, starting, say, with a $100 voucher for a future flight.
Under federal requirements, domestic passengers who are involuntarily bumped can receive up to $1,350 — and get it in cash. (You are most likely to be involuntarily bumped if you're not part of the airline's loyalty program, you purchased a cheap ticket and checked in close to takeoff, Seaney says.)
But this overselling practice is no longer needed, Seaney says. Years of experience and computer technology help airlines forecast cancellations, he says. Plus, now that some airlines charge a $200 fee to change a flight — about the cost of many tickets — it's rare for passengers not to show up, he says.
United's offer didn't receive any takers, so the airline said it randomly selected seated passengers to be involuntarily bumped. One man balked and was dragged off.
"Once a pilot, flight attendant or gate agent says you are going to be removed from a plane, there is zero tolerance for [resistance] in the age of terrorism," Seaney says.
"It should have never got to that situation," he adds, saying the airline could have made a more generous offer before anyone boarded. It may have cost United a couple thousand dollars, but it would have saved the airline tens of millions of dollars in bad PR, he says.
"You're wearing that?": Airlines can prevent you from traveling on their planes if what you are wearing is deemed inappropriate. United, again, made headlines last month when it stopped two teens from embarking because the girls wore leggings. The girls were flying on a type of ticket for United employees and their dependents, but the airline told the New York Times that a dress code applies to all travelers.
The rules are vague, and it's up to individual airline employees to decide whether you violate them, Seaney says. "They are the judge and jury. Definitely, certain people have different moral codes than others," he says.
Size matters: As with attire, airline staffers have discretion on whether you're taking up too much room and must buy another seat. (Some airlines, though, will seat "passengers of size" next to an empty seat if it's available without charging them extra, Seaney says.)
Pay up front: Make a purchase through a retailer, say Amazon, and the retailer won't charge it to your credit card until the item is shipped. But airplane tickets are considered contracts, Seaney says, so the charge will appear on your credit card at the time of booking — even though your flight may be months away.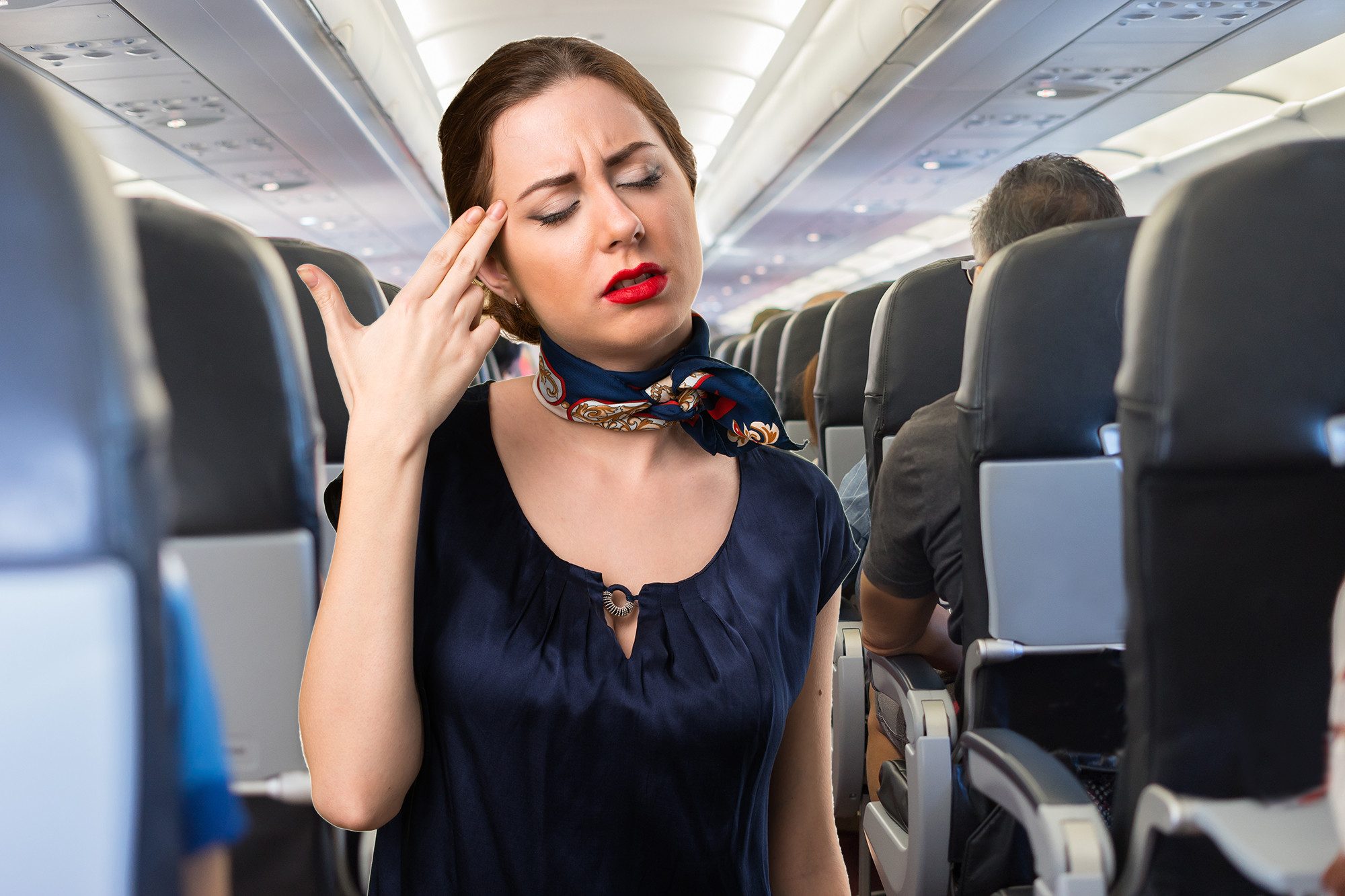 And what if you are entitled to a refund for a canceled flight? Instead of crediting your account immediately, airlines can wait up until two billing cycles to refund your money, Seaney says.
Broken items: If you place electronics or other valuable items in your checked luggage and they break in transit, you're out of luck. They aren't covered by the baggage insurance, and you won't be compensated.
Lost luggage: You are entitled to compensation if your luggage is lost or damaged. But you'll get much more if this luggage problem occurs on a domestic flight — which comes under federal regulations — than on an overseas flight that's governed by international law, says George Hobica, founder of Airfarewatchdog.com, a travel information website.
If you are traveling overseas and concerned about not being adequately compensated for lost luggage, consider purchasing insurance for checked bags from the airlines, Hobica says.
No guarantees: Transportation is not guaranteed — and neither are many other features of flying, Hobica says. "Most contracts say, 'We don't guarantee to get you there on time. We don't guarantee that you will have a particular seat on the plane. We are not obligated to serve you,'" he says.
Of course, there are many more rules on air rights that would be useful for travelers to know. Hobica suggests that consumers at least once in their lives read an airline's "contract of carriage."
"Do it while they're not listening to the safety demo," he says.