The 'reloaded' online portal of KSRTC that became functional has many advanced features even as it has fixed many technical flaws associated with the previous e-booking site.
Earlier, numerous complaints had poured in about the online reservation site 'Saarathi' citing instances when the applicants even lost their money after the site got hung midway. Some also complained that they got reservations for the next day rather than the one for which they had booked in the e-portal.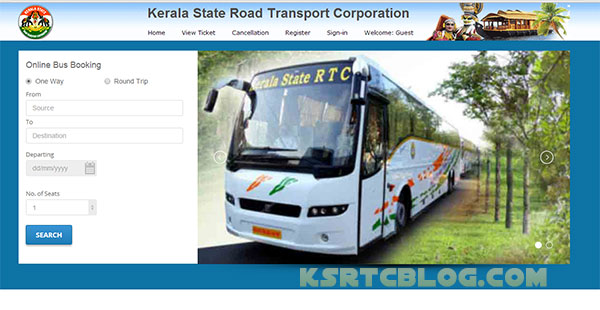 "Now cancellation can be done easily and commuters can select the date of travel without any fear of getting tickets for other dates. It has also solved the fair stage flaw. The new site has fair stage from all stops unlike in the past when we had to pay the full amount even when travelling from mid-way," said Prasanth Nair, a techie based in Bangalore who booked a ticket for Ernakulam.
The new portal, which uses a new software application developed by KELTRON, offers advanced facilities like live reservation status, option to choose seats and acceptance of internet banking, credit cards and debit cards payment of all banks.
"Commuters receive SMS ticket and can book tickets using guest user. We're also planning to increase the capacity to the host server," said Co-ordinator, EDPC (Electronic Data Processing Centre).
News: Deccan Chronicle