Youth, who stoned at KSRTC bus hanged himself in Palakkad
Tension is prevailing at Pallatheri area of Elappully grama panchayat in the district as Santhosh, a youth summoned by Kasaba police, was found hanging in a tree near his house on Tuesday. Relatives of Santosh and residents blocked roads and prevented the revenue department officials from conducting the inquest of the body alleging that the police highhandedness led to the suicide of the youth.
Santhosh was one of the four accused in an incident of stoning of a KSRTC bus. They were summoned by the police on Monday and were told to pay a compensation of Rs60,000 before 3pm on Tuesday.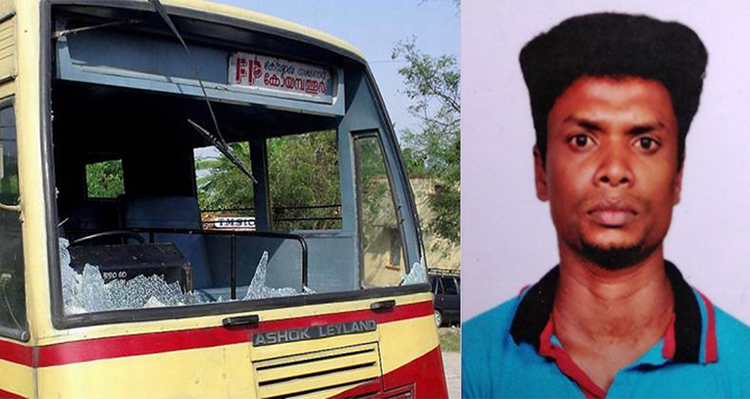 Santhosh asked for more time to pay the money. But the police rejected his request and threatened to arrest him if the money was not paid at the stipulated time, his relatives alleged.
Santhosh went for work on Tuesday morning and when he returned home by noon his parents informed him that the police came in search of him. Later he was found hanging in a tree near his house.
The ASI of police allegedly told the family that Santhosh will have to pay a huge fine to avoid jail term. He also allegedly threatened to forcibly arrest Santhosh if he failed to report at the station, it was claimed. Santhosh, who reached home in the afternoon, was informed about the police visit by his family members and soon he committed suicide.
The relatives of Santhosh and residents in the area protested the police highhandedness and prevented the inquest of the body of the deceased youth. Traffic on the busy Palakkad-Pollachi road was disrupted for several hours on Tuesday evening after local people at Pallatheri, near here, staged a protest.