The work of the new office-cum-garage terminal of the KSRTC will be launched at the Karikkamuri ground on September 26. Transport Minister Thiruvanchoor Radhakrishnan will inaugurate the function by laying the foundation stone for the terminal.
According to KSRTC officials, it is mandatory to construct the terminal as the present office has to be shifted for the construction of the shopping complex-cum parking ground which has been planned by the KSRTC in the coming years.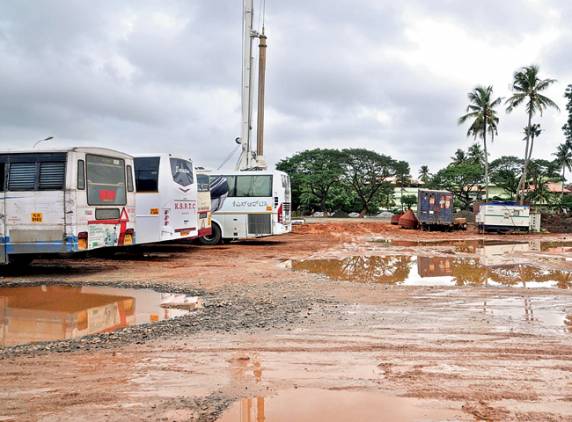 Hibi Eden MLA, who has sanctioned `2 crore from the asset development fund for the construction of the terminal, said that unless the existing building is demolished, work for the new multicomplex building cannot start. "That's why steps were initiated to begin construction for the terminal as soon as possible," he said.
In the first stage, a two-storey administrative block will be constructed with a 12-bay garage at the ground level.
The new administrative block will come up in a three-acre plot owned by the KSRTC adjacent to the present bus stand. Currently, the space is being utilised only for parking KSRTC buses. "When we sought a suitable place to shift our current office, we decided to utilise the land where buses are being parked. There is sufficient space here. In case, all the buses cannot be utilised, a number of buses will be diverted to the Thevara parking ground of the KSRTC," officials said.
Though discussions are in full swing for the construction of the shopping complex, some technical glitches have cropped up in the design. "As per the municipality rules, it is not possible to construct a shopping complex in a transport zone. We have sought exemption for the same from the government," officials said.
Source: New Indian Express