THIRUVANANTHAPURAM: Transport minister Thiruvanchoor Radhakrishnan on Thursday said that the new KSRTC terminal at Thampanoor will be completely operational by the first week of June. He said this after reviewing the ongoing works at the terminal after visiting the spot.
Radhakrishnan said that the government's aim was to complete the works before the monsoon, which is expected to hit the city by the first week of June.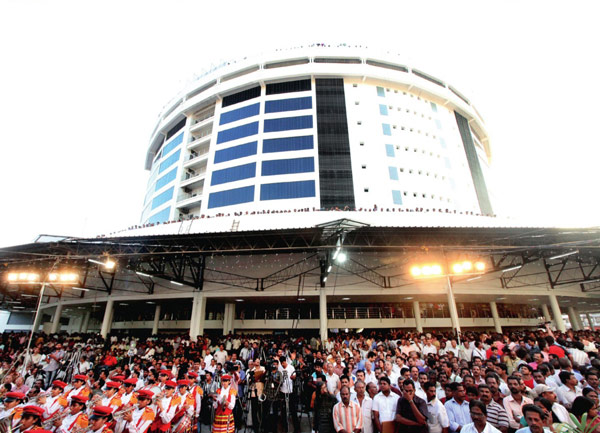 The government had received much flak from all quarters for inaugurating the terminal before its works were completed. This move was deemed by political opponents, including opposition leader V S Achuthanandan, as a move to ensure votes in view of the elections.
The transport minister, after holding talks with the Kerala transport development finance corporation Ltd. (KTDFC), said that the works were still crawling owing to the unending work of construction of two culverts over Amayizhanchan canal. This work is undertaken by Kerala sustainable urban development project (KSUDP).
The KSRTC officials said that the construction of culverts have been affected after the KSUDP contractor abandoned the project over a dispute.
Post the inauguration of the terminal, the completion of new platforms and yard are pending. Though the KTDFC have completed the works of the platforms, the works of yard could not be completed as the works of rehabilitating them to another place, has also come as a hindrance to the works.
"I will convene a high-level meeting with officials of KSUDP, KTDFC and road fund board soon to expedite the works of the culverts over the canal. A stay order secured by the shopkeepers located on the old terminal premises from the state high court against rehabilitating to another place has also come as a hindrance to the work," the minister said.
However, he remained silent about the multi-storey car parking lots, which are yet to be opened and also the unfinished works of the canopy in front of the building complex and furnishing of floors.
The terminal was inaugurated on February 3. The Rs 300-crore terminal houses multi-storey car parking lots and shopping complexes besides a yard that can accommodate 25 buses at a time. Very few takers have responded to the KTDFC's tender notice to lease out the shops as the works are yet to be completed.
Times of India