Kerala Road Transport Corporation's (KSRTC) grand plan to augment its city-bus fleet is yet to take off, reportedly due to shortage of funds.
Over two years ago, it had announced that 96 more Thirukochi buses would join its fleet in Kochi city and suburbs.
This followed the rousing welcome from commuters for 70 Thirukochi buses that were launched over three years ago. The capital expenses were to be met from its plan funds
Interestingly, only 50 of the 70 buses are operating services now.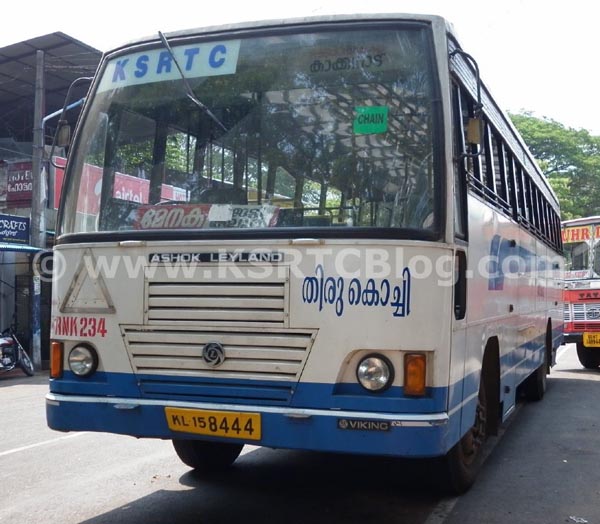 i
"The rest of the buses are grounded due to shortage of conductors and ticket vending machines, while some are under repair," said P. Sasidharan, zonal officer.
Responding to the issue, the agency's MD Antony Chacko said there were no specific plans to augment KSRTC's city bus fleet in Kochi. "We plan to procure 1,500 more buses within two months, which will mostly be used to replace old buses. Though no time frame has been fixed, a few of the remaining buses could be allotted to Kochi."
On whether Kochi would get its share of 400 new city buses that the KSRTC expects to get under the Jawaharlal Nehru National Urban Renewal Mission (JNNURM) scheme, Mr. Chacko said the buses were not meant for Kochi and Thiruvananthapuram, which were allotted AC and non-AC buses in the project's first phase. The buses will be given to five other cities and major towns in the State.
KSRTC officials said commuters from places such as Poothotta and Mattancherry had been complaining of inadequate bus services to their area. "Their woes can be redressed only if we get more Thirukochi buses," officials said.
The Hindu