Stranded on road at midnight, expat youth 'snatches' KSRTC bus to reach home
In a strange incident, a 25-year-old man was arrested for 'stealing' a KSRTC bus which was parked near the Kollam garage late Sunday night.
Attingal-native Alosh, who had come to his house for a brief visit from his workplace in the Gulf, was drunk at the time of the incident.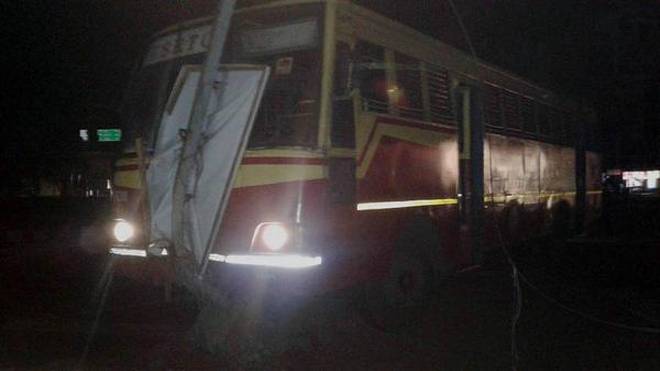 A preliminary probe has found lapses on the part of the KSRTC staff over the incident. KSRTC Vigilance wing chief Sharaf Mohammad said action will be initiated against those who are found guilty.
Alosh has told police that he did not get a vehicle to return home after a visit to his friend's house in Kollam at around midnight on Sunday and hence he drove away with a KSRTC bus which he found parked on the road side. The bus, on its way, had hit an electric pole, leading to a power shut down in the region.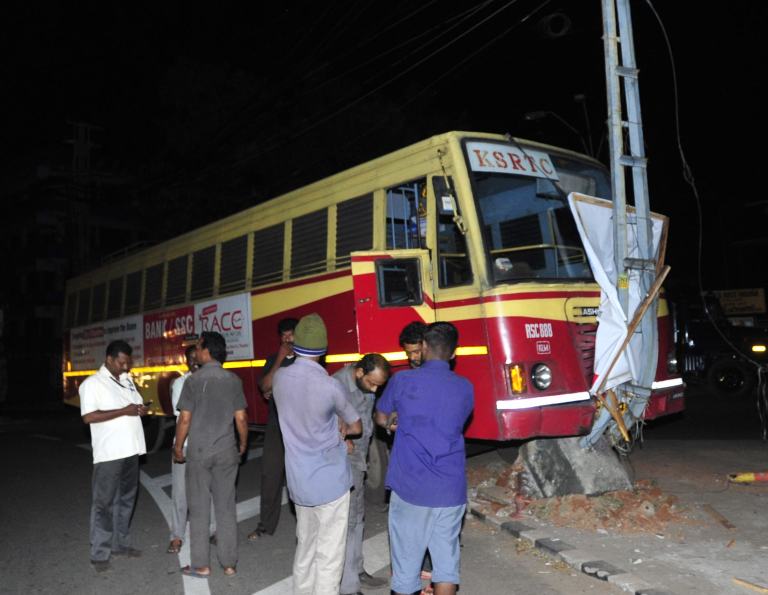 The accused will have to pay Rs 1 lakh for the damage caused to the bus and Rs 30,000 for destroying the electric pole.
Kollam DTO A Salim said precautionary measures will be taken to avoid recurrence of such incidents. He said a report has been sent in this regard.
The Kollam garage does not have enough space to park the 125 buses that are operating from the depot. At present, the buses are parked on the sides of the Asramam Link Road. Two guards are appointed for the security of these buses.
Normally, the bus key is kept inside the vehicle itself to enable the mechanics to check the vehicle in the early morning.
After the regular checking, the key is then handed over to the supervisors. Therefore, it was easy for the man to drive away with the bus. However, DTO said the buses can be started without keys as they are now fitted with a new electronic facility.
Videos – Kairali People, Asianet News