No doubt, the incomplete KSRTC bus terminal at Thampanoor has become a millstone around the corporation's neck. Now it has something else to tackle on a war footing. The Kerala State Human Rights Commission (KSHRC) has asked the KSRTC to maintain the bathrooms inside the terminal properly.
The directive has come after G Suresh Kumar, a native of Kottukal, Balaramapuram, lodged a complaint with the commission that the bathrooms in the terminal are in a pretty bad state and anyone who uses it was bound to contract diseases.
The KSRTC sources have also confirmed that the situation was awful at the stand. "The passengers and the staff suffer alike. As the bathrooms are not properly covered, passengers can see each other while using these rooms. Also, the rooms are hardly hygienic. To make matters worse, the toilet has been built in front of the room which was constructed for the KSRTC staff to take rest. The room is also near the septic tank and a drain flows nearby. The staff sleep on the floor. They are forced to eat their food under such unhygienic circumstances. Rats and snakes are constant companions. This is the situation when there is a good room lying vacant near the reservation counter," sources pointed out.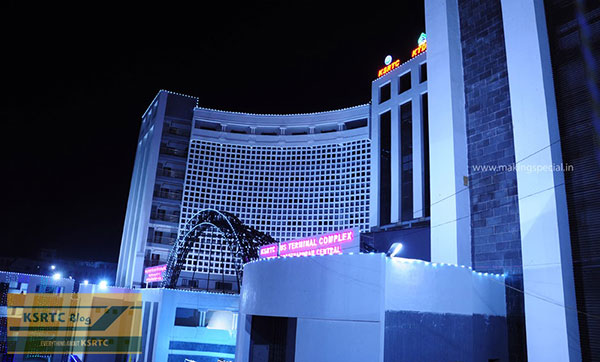 Because of this, there are many drivers who loiter around as they cannot sleep. This poses grave danger when they drive a bus. KSRTC sources said out that the unions had lodged a complaint with the Human Rights Commission in this regard. "Unfortunately, owing to a rift which occurred among the unions, the opposite group gave in writing to the commission that they are repealing their complaint," they added.
C Indu, Chief Engineer, KSRTC; Sreekumar, Executive Director (Administration); and the Managing Director, KSRTC were unavailable for comments.
As the new Thampanoor bus terminal is being built by the KTDFC, the KSRTC has categorically said that that it would not repair or renovate the rest rooms in the terminal.
The commission is not ready to buy this argument and responded that if the KSRTC washes its hands of the issue, it would initiate measures against the Corporation.
Commission Chairman Justice J B Koshi pointed out that rest rooms are built for the passengers of the KSRTC and it is the corporation's duty to provide them with proper bathrooms.
He also said that if there is a necessity, the KSRTC should ask the KTDFC to do it. After taking note of these directions, the KSRTC MD has been asked to give an explanation file to the commission on October 16 at 11 am.