Passengers to serve sadya to KSRTC crew
A group of regular passengers of a KSRTC bus will serve Onam feast to employees of KSRTC who are working on Thiruvonam day.
Passengers of the bus, which operates service between Kodungalloor and Ernakulam, will serve sadya to all employees working at Ernakulam boat jetty bus stand.
According to Thirukochi passenger friends, the bus crew helps commuters from Vypeen, Puthuvype, Njarackal and Malyankara to reach various workplaces on time.
eAnson K G, a member of the group, said they are serving the sadya as an Onam gift to employees .
"The bus service is a great help to many of us who works at Ernakulam especially at Shipyard and Naval Base. The bus was earlier taken off the route. But then we had come together to get the service back on track. Now, we are united and celebrate most festivals in the bus. Any employee who is at Ernakulam boat jetty bus stand on Monday during lunch time will be served a sadya," Anson said.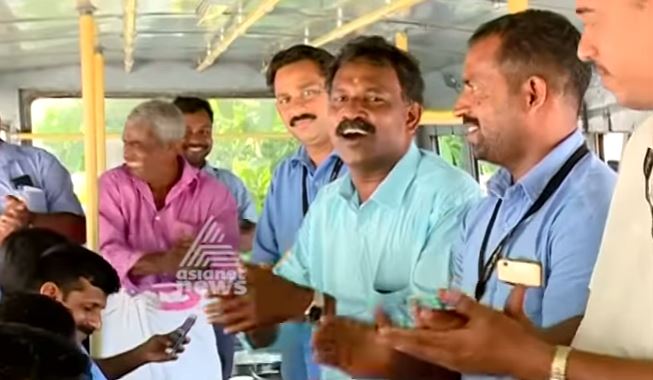 Meanwhile, a group of parishioners made a grand sadya on Uthradam day with the help of the entire parish. For parishioners of St Joseph's Church at Vadakkekotta, Tripunithura, Onasadya is as much as a family get-together.
 The parish, which has around 350-400 families, celebrates Onam with the parishioners cooking food and bringing it to the church to have sadya together.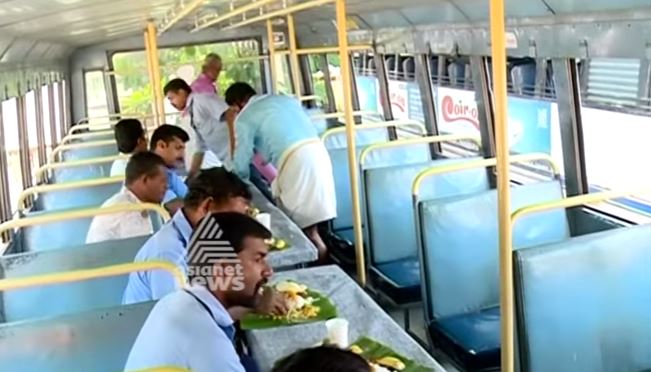 "The 400-odd families which are grouped into nine units make different dishes of sadya separately and we club them together at the church. The families in each unit gather in one or two homes the day prior to the sadya and cut vegetables and prepare materials for cooking," said V S Harry, a parishioner at the church.