The introduction of 400 low-floor buses and the future of vital urban infrastructure projects worth Rs.550 crore in the State look bleak with the NDA government all set to replace the Jawaharlal Nehru National Urban Renewal Mission (JNNURM) with a new scheme.
Twelve districts will be affected if the State cannot procure buses with 80 per cent financial assistance from the JNNURM.
The notification of the 'planning area' in these districts — grouped under five clusters — is ready, as directed by the Centre under the new project. The delay in setting up a special purpose vehicle (SPV) to operate the buses hinders the release of the first tranche of funds for the purchase of the vehicles, official sources told The Hindu.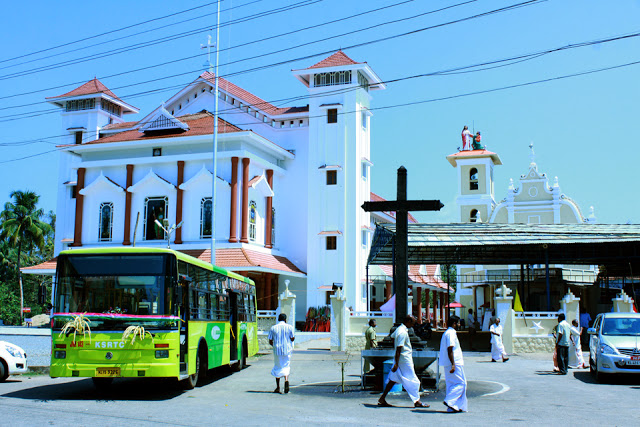 The KSRTC, in a severe financial crisis and facing a monthly revenue-expenditure gap of Rs.93 crore, would have also benefited if the buses were procured and handed over to them. The KSRTC is already operating the 146 JNNURM buses in the State capital and 167 in Ernakulam.
The cities of Thiruvananthapuram and Kochi got vital urban infrastructure projects to the tune of Rs.1,100 crore in the Phase I that was to end in 2012. With over 50 per cent of the projects remaining incomplete in the country, the project was extended till March 2014.
The Rs.250-crore sewerage projects in Thiruvananthapuram and Kochi; a heritage project in Kochi; the Thammanam-Pullepady road; Goshree-Mamangalam road; and the Pachalam and Atlantis rail overbridge projects are those that failed to take off.
100 smart cities
Meanwhile, the State is preparing to get projects cleared under the new "avatar" of the JNNURM that aims at creating 100 smart cities across the country. "Projects to the tune of Rs.4,000 crore are ready with us for submission and we hope to take mileage of having the detailed project reports ready," sources said.
The Hindu