Longer, more comfortable Airavat Volvos launched
Karnataka State Road Transport Corporation launched 23 new Airavat Club Class 'Volvo BS IV' buses, which they claim is the first of its kind in the country.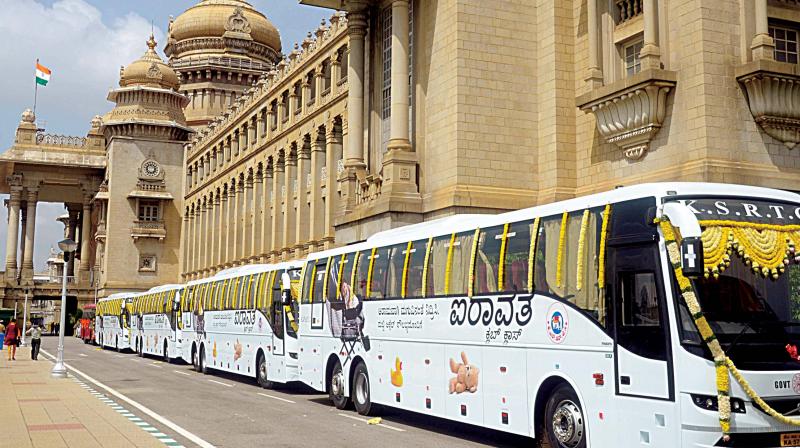 "These buses are firstly either 14.5 or 13.8 metres in length. Until now in KSRTC and even other private buses in the country, there would only be 47 seats. For the first time, there are 51 seats. These are environmental friendly and each costs Rs 1.11 crore," said new Transport Minister H.M. Revanna.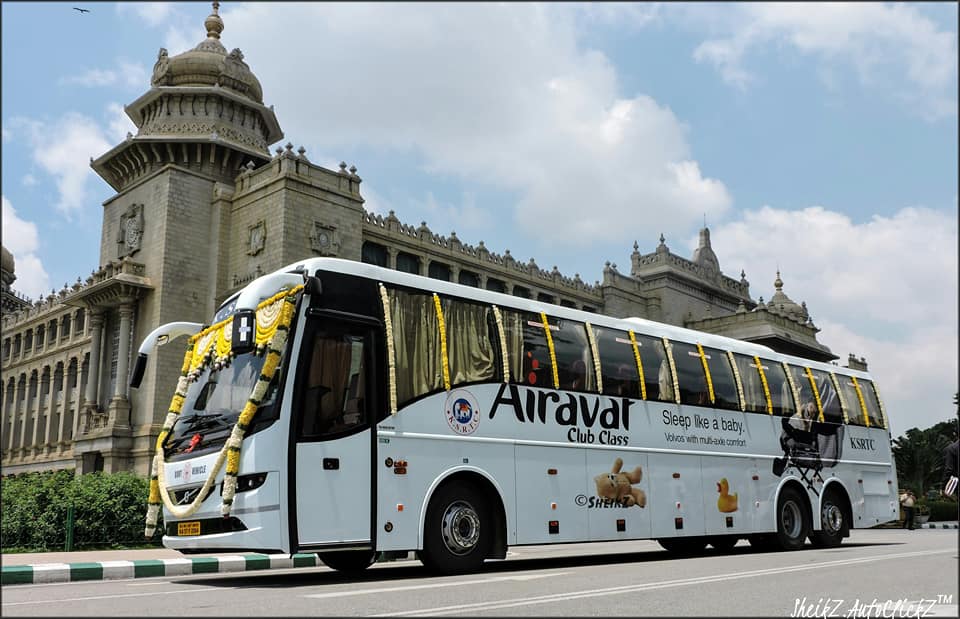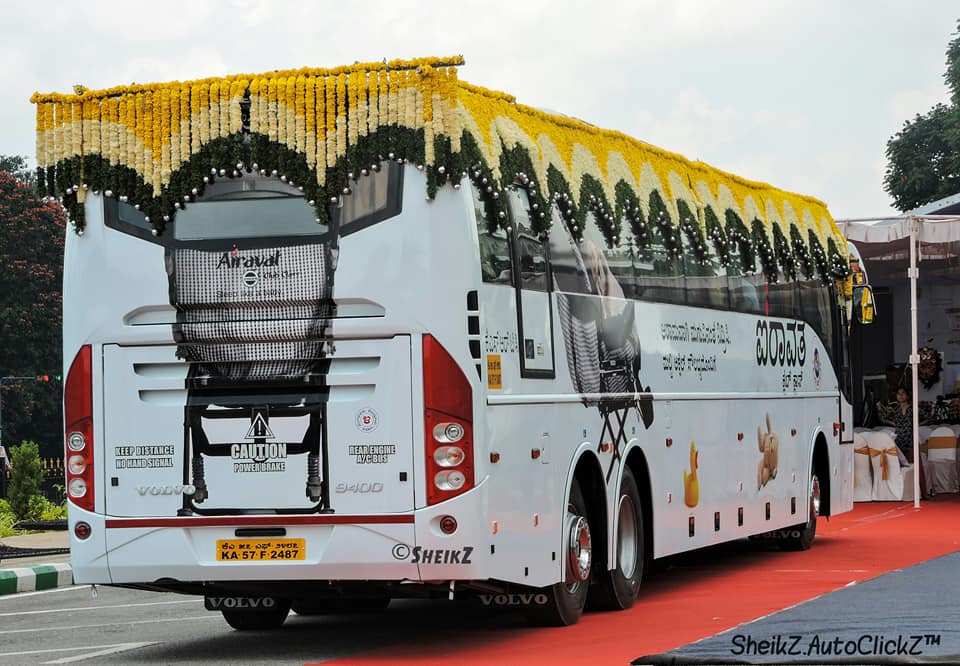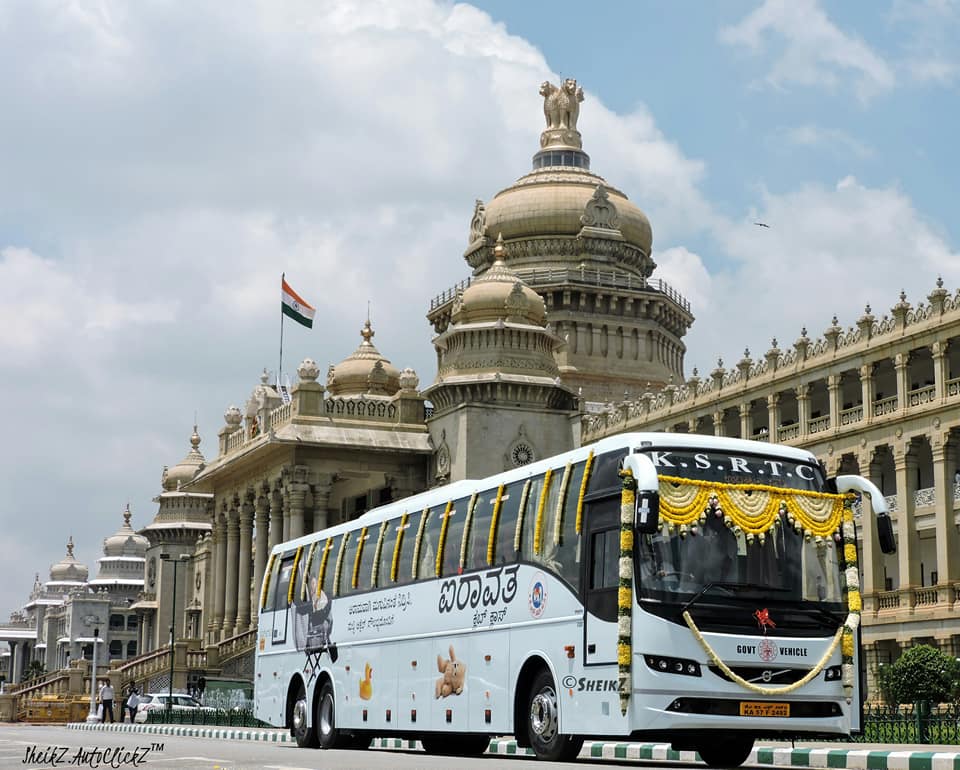 However, there would be no change in passenger fare, despite the higher procurement costs. The new buses will run to Chennai, Mumbai and Pune, among others.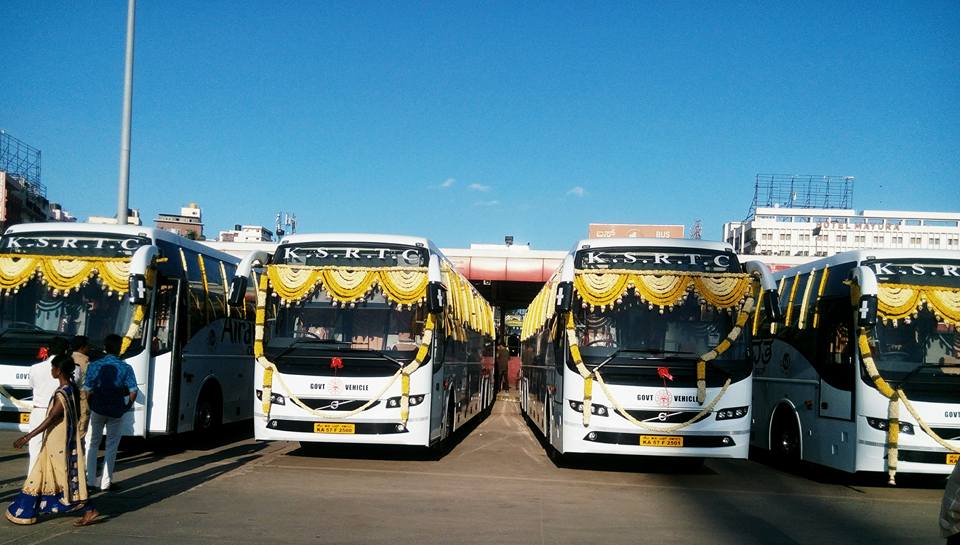 "These are easy to steer for drivers when the turning radius is small and curves are sharp. There is more legroom in these buses. 121 more of these buses will be here by December. Now, there are eight buses each in Bengaluru and Mysuru divisions, and the rest at Mangluru," Mr Revanna said, adding that both manual and intelligent automated gear shift systems are available. The buses will also have three LCD screens.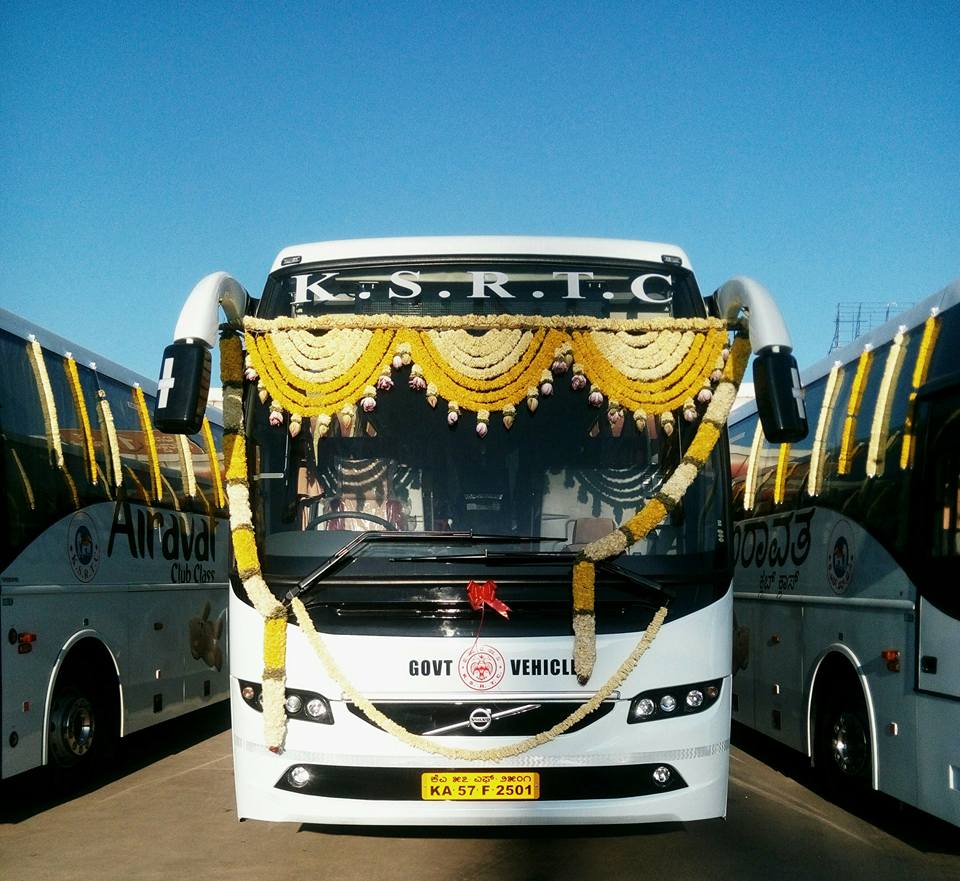 Chief Minister Siddaramaiah flagged off the buses. Home Minister Ramalinga Reddy, Urban Development Minister Roshan Baig and KSRTC MD Umashankar were present. They also launched a KSRTC handbook, listing out the achievements of the corporation in the past four years.
Photos –Saudh Sheikh, Manoj A Nayaka